Cu Lao Xanh, summer paradise for beach-lovers
About 30-40 minutes by canoe from Quy Nhon, Cu Lao Xanh Island boasts a pristine beauty with crystal-clear beaches and fresh air.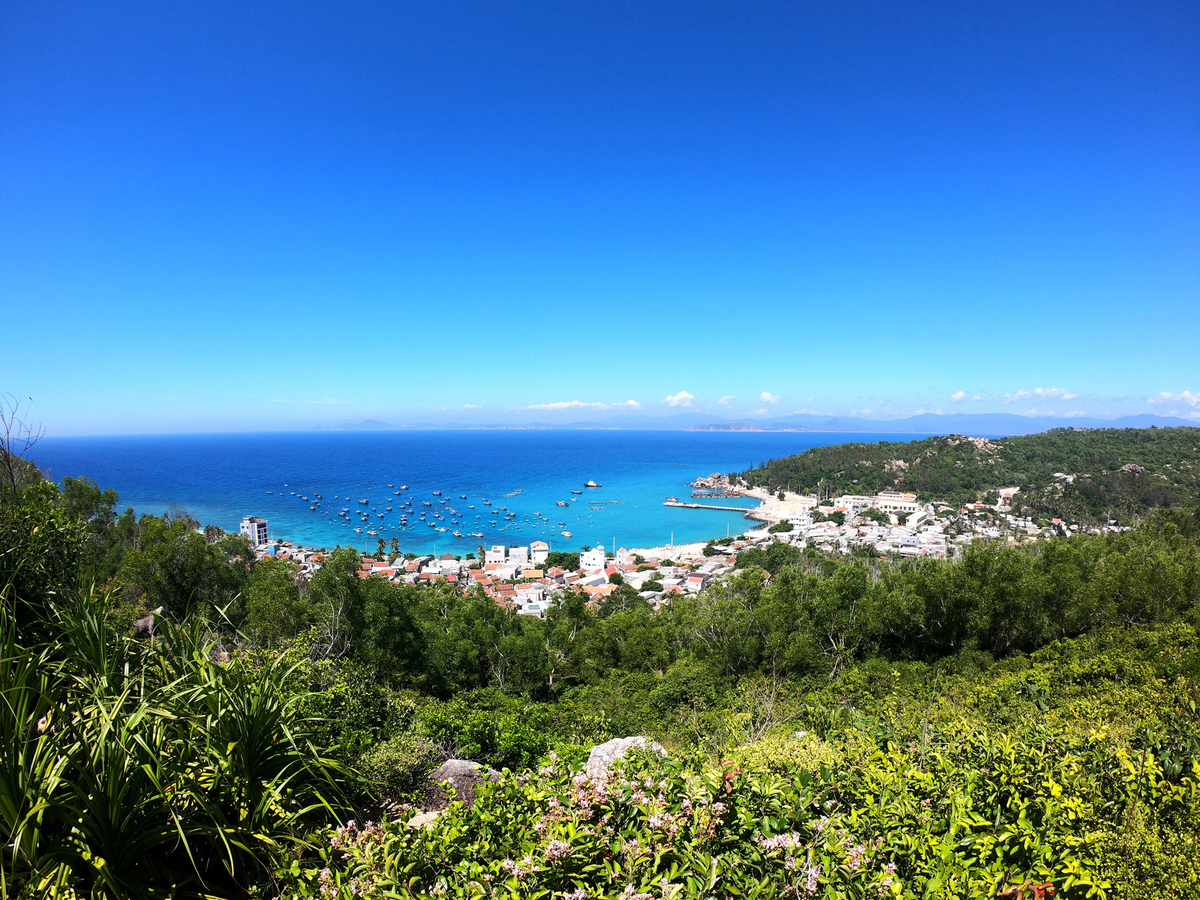 Photo: VnExpress
A corner of Cu Lao Xanh seen from a lighthouse.
Cu Lao Xanh Island covers a small area of only 365 hectares, about 13 nautical miles from the coast of Quy Nhon, on Xuan Dai Bay, VnExpress reported.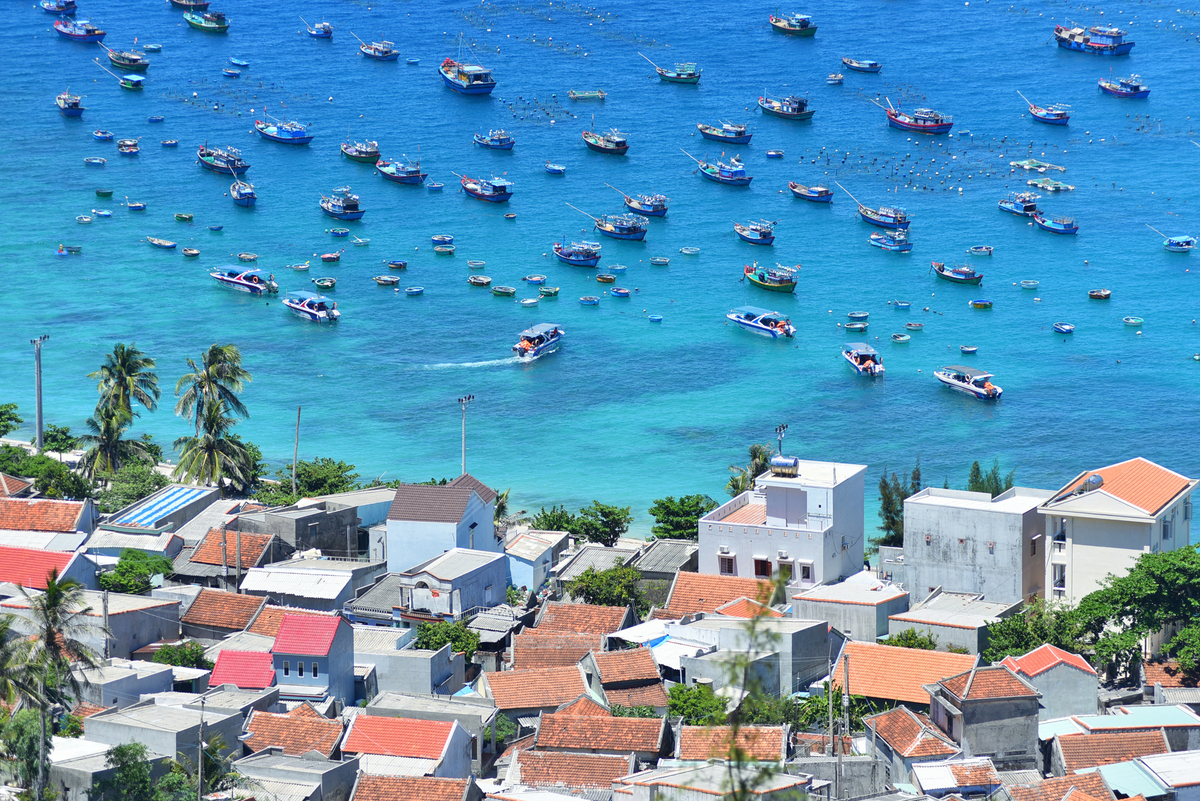 Photo: VnExpress
Also known as Van Phi Island, Cu Lao Xanh is one of the most beautiful islands in the Central region.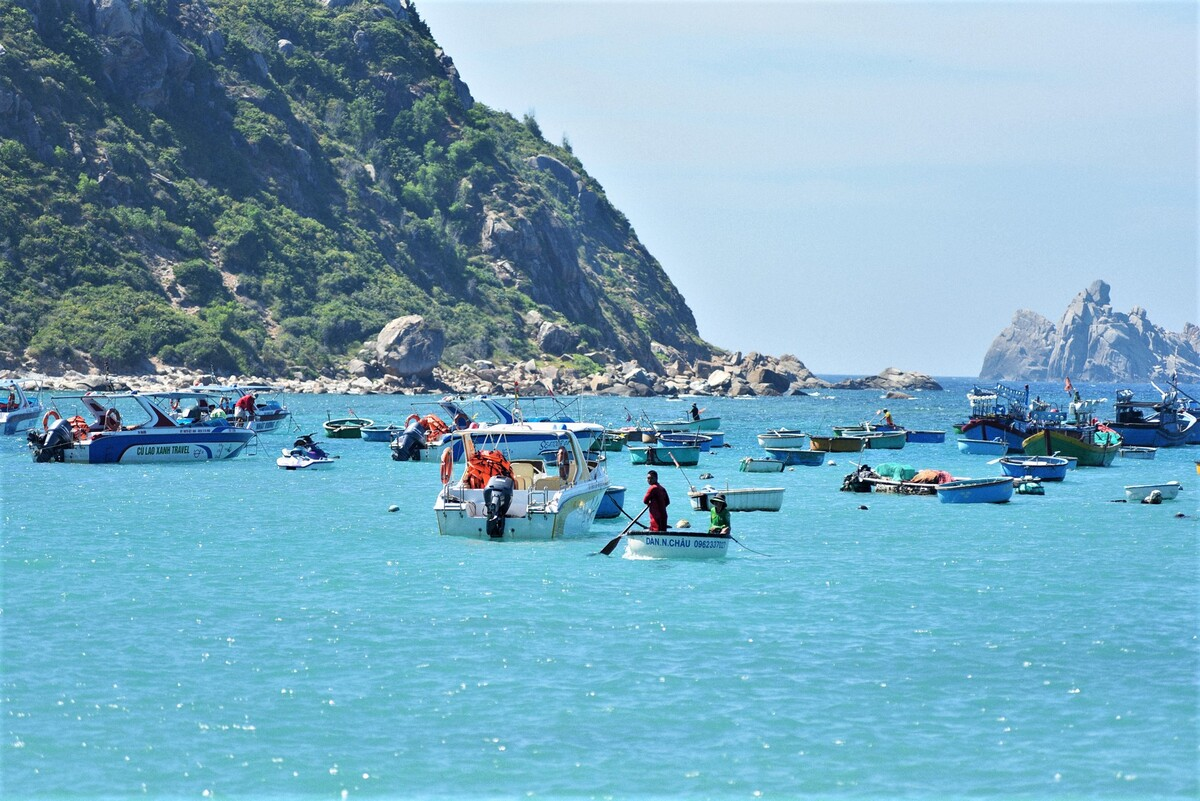 Photo: VnExpress
To ensure safety, tourists are only allowed to visit the island on days with calm sea waves and nice weather. From March to August is the best time to travel to the island.
It often takes tourists 30-40 minutes to reach Cu Lao Xanh from Ham Tu Port by canoe. Visitors can also reach the island by boat, but, it takes a longer time, about 2 hours.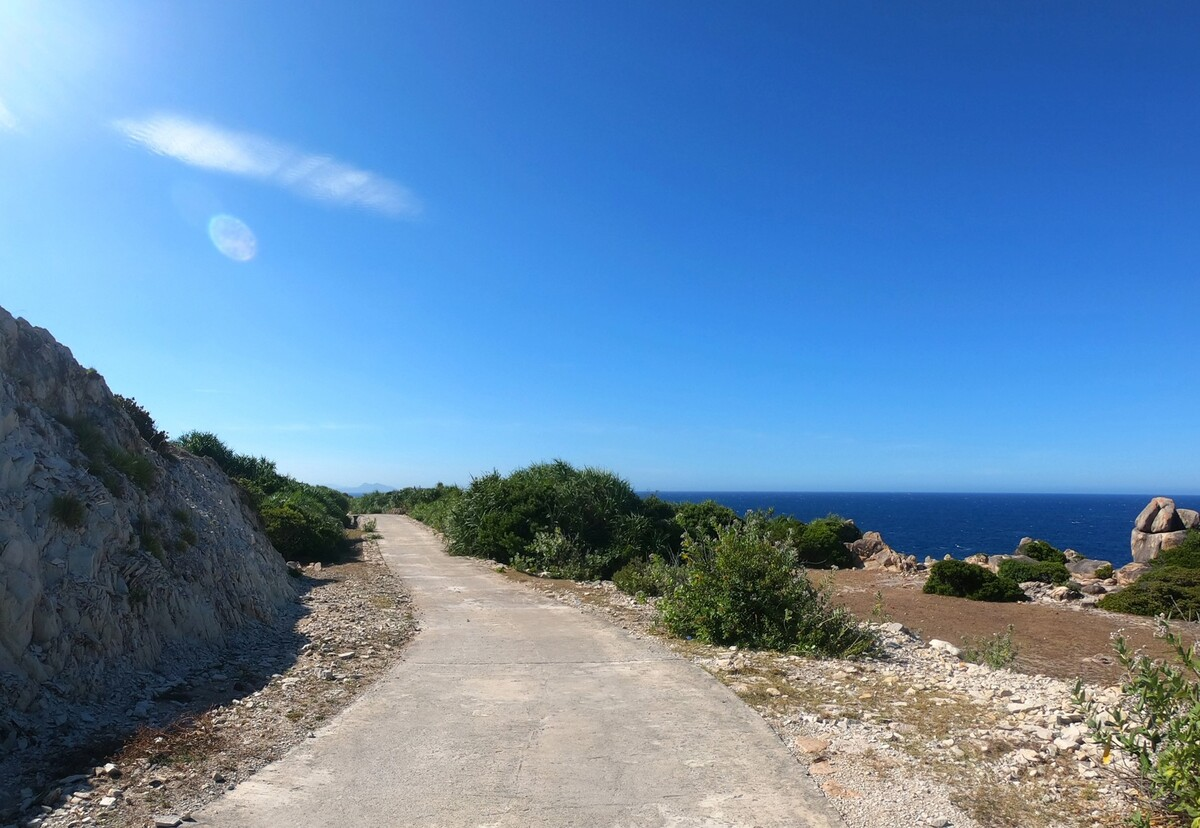 Photo: VnExpress
As an off-the-beaten-track destination, Cu Lao Xanh has retained its untouched beauty. Tourists can walk or hire electric cars to go around the island. The island is very green and clean as the local residents have awareness of protecting the environment.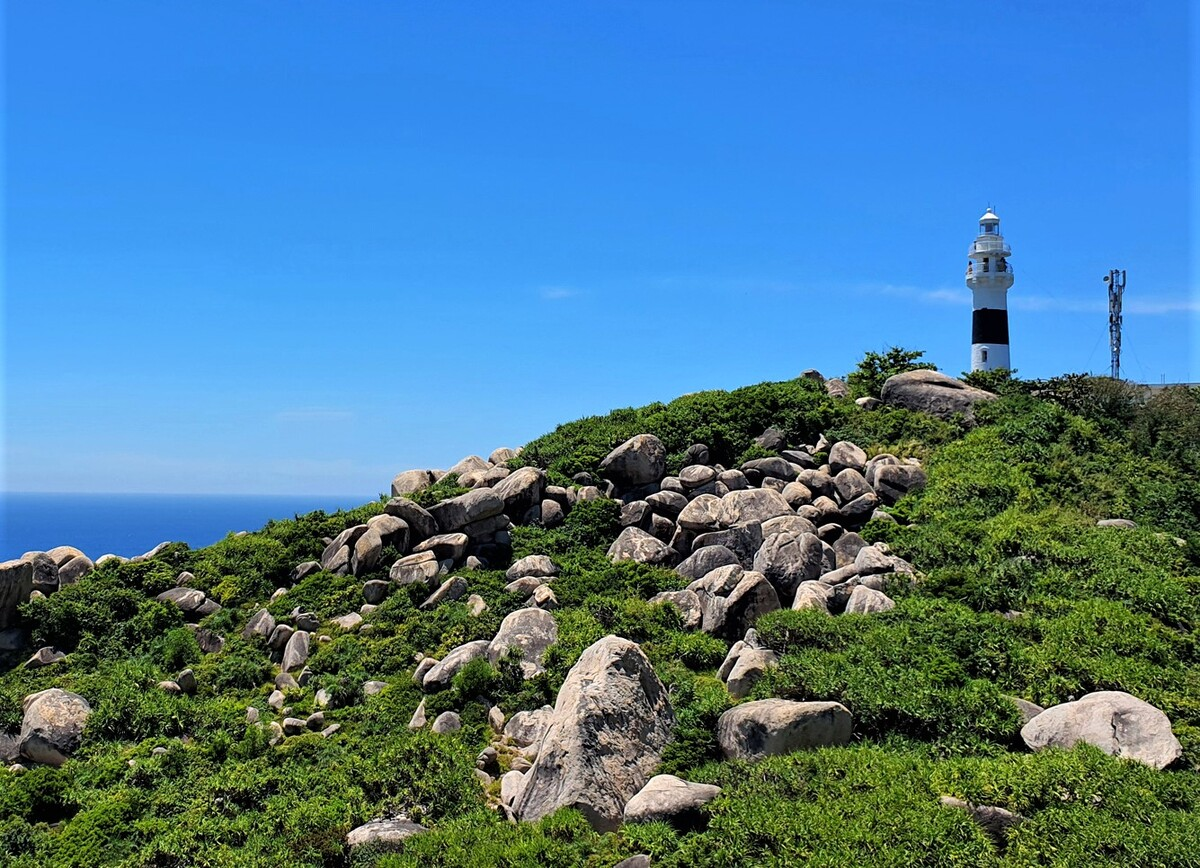 Photo: VnExpress
The lighthouse and Thanh Nien flagpole are among "not-to-be-missed" destinations in Cu Lao Xanh.
The lighthouse was built by the French more than 100 years ago. It is located at an altitude of 119 m and can project up to 50 km. Meanwhile, Thanh Nien flagpole was built by Ho Chi Minh Communist Youth Union and Vietnamese Student Association in 2015. It is more than 22 meters high.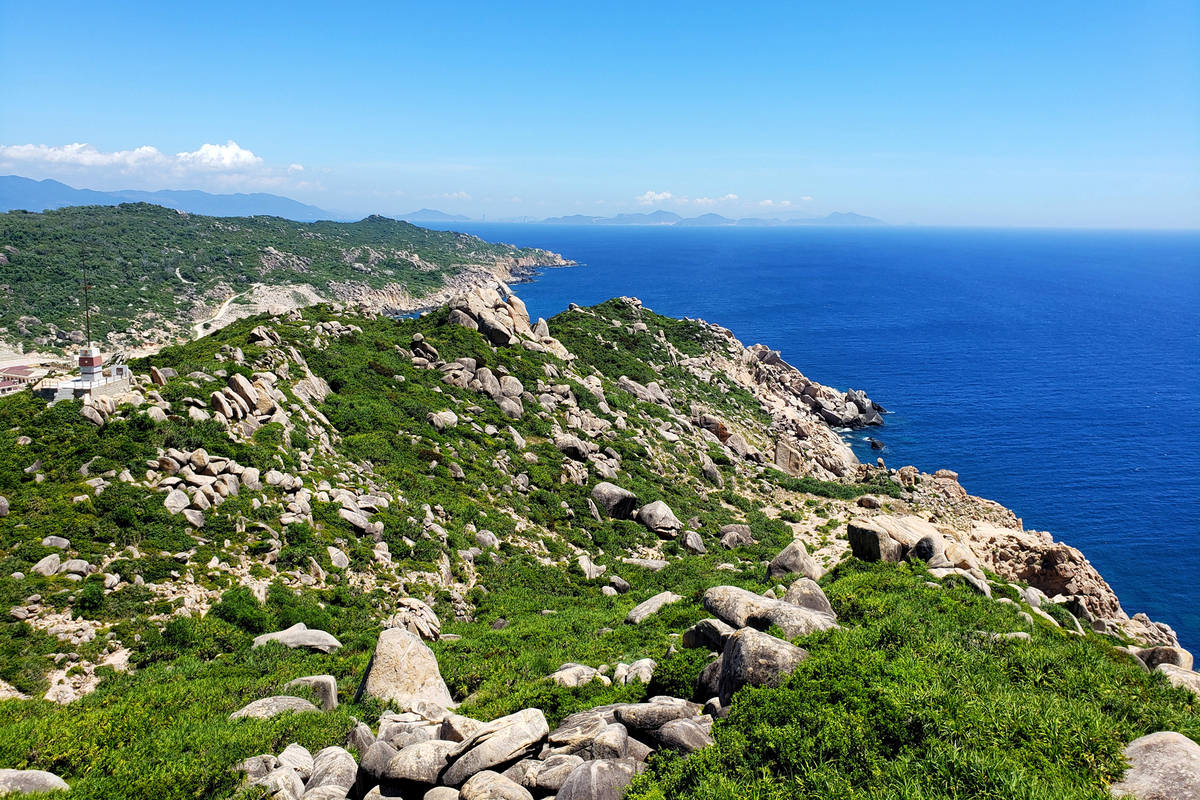 Photo: VnExpress
Thao Nguyen rocky ground is also a hot check-in place for many visitors.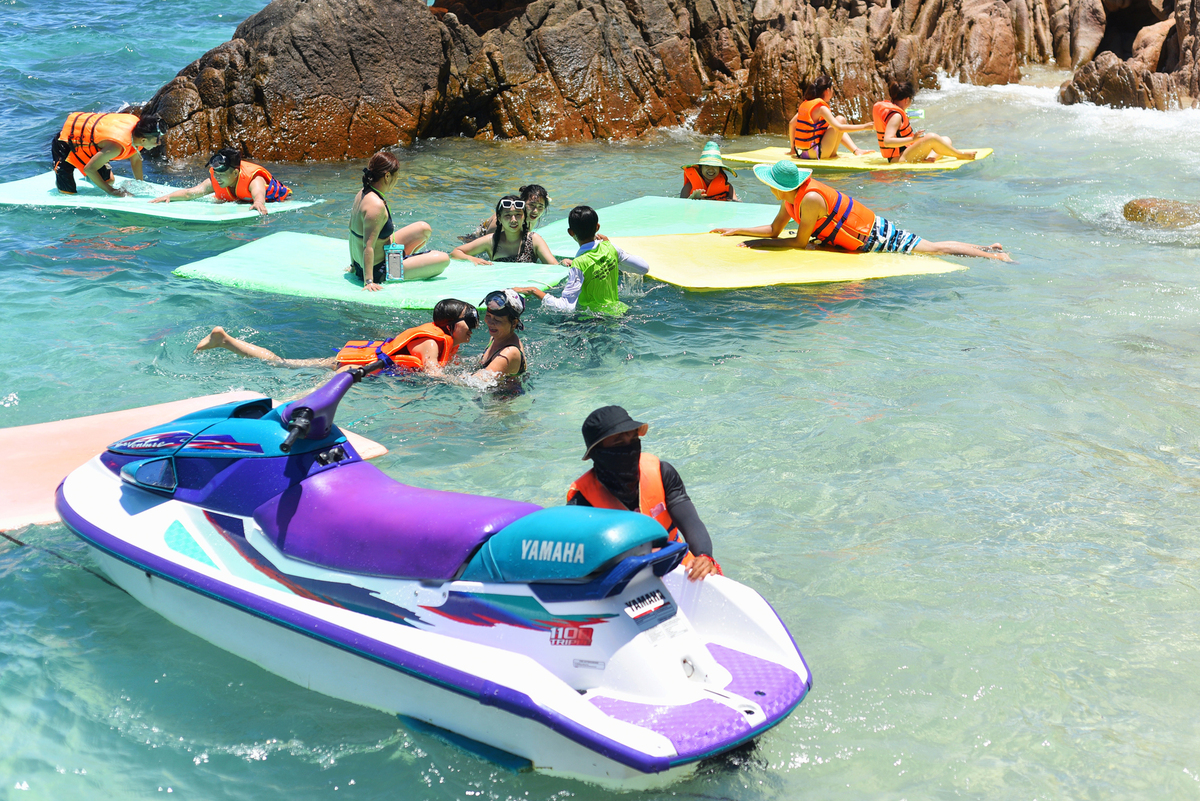 Photo: VnExpress
There are many turquoise and clear beaches in Cu Lao Xanh such as Bai Nho, Bai Dong and Bai Nam.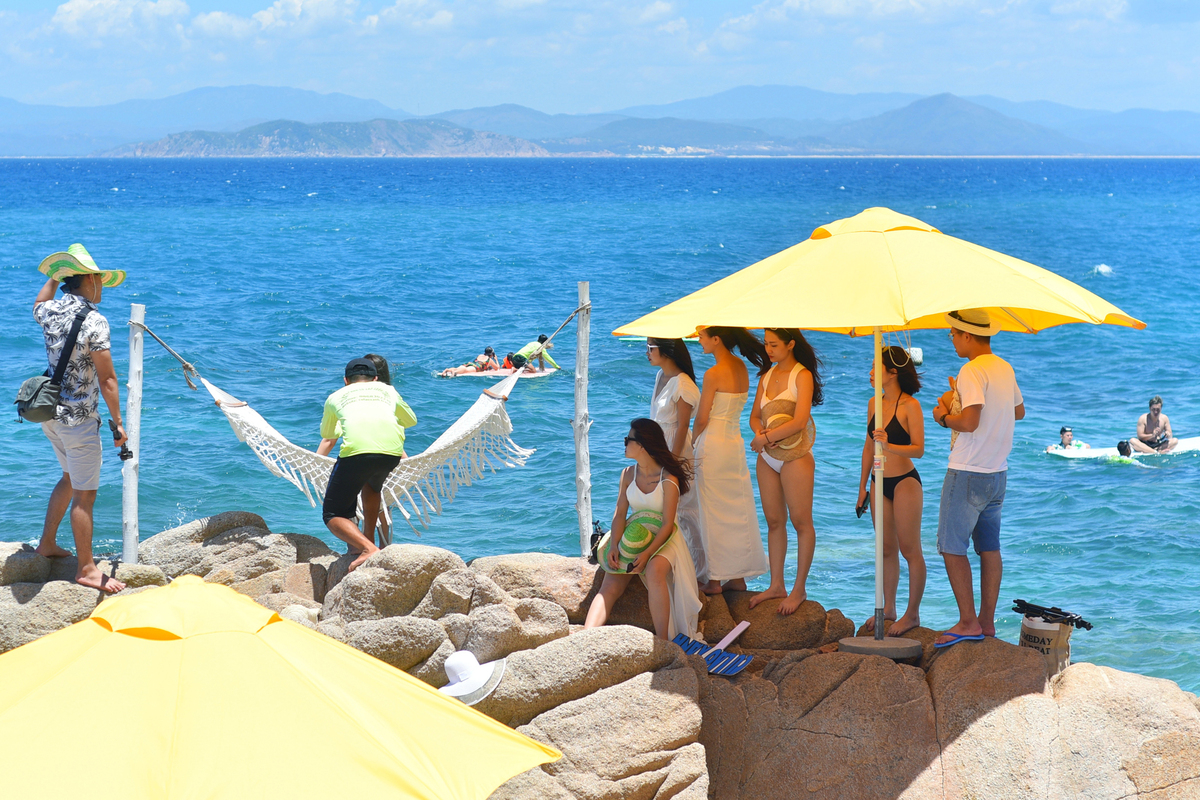 Photo: VnExpress
There is nothing more perfect than taking a dip in the cool clear beaches and relishing the fresh air.
Apart from swimming, don't miss out on the opportunity to experience snorkeling to watch colorful corals or playing water sports.
| | |
| --- | --- |
| | The early morning sun rays dye the coastal road into a golden hue, harmonizing with the rhythm of life and fishing activities on Tran Phu ... |