Vietnamese travelers seek out beach destinations ahead of national holiday
Seven out of the 10 most sought after destinations by Vietnamese tourists prior to the upcoming four-day national holiday comprise famous beach getaways, according to Booking.com.
Vung Tau, a popular beach town in southern Ba Ria-Vung Tau Province, came second in the list of 10, followed by central beach city Da Nang, Nha Trang, and Phu Quoc, Vietnam's largest island off southern Kien Giang Province, according to data based on the bookings for April 30-May 3 collected by the world's biggest accommodation website.
Vung Tau
Vung Tau sits on a peninsula with the Co May River separating it from the mainland. It is about two hours away from Ho Chi Minh City and hence it has become a popular tourist resort. The best time to visit Vung Tau is the dry season, December to April inclusive, although it is never quiet because it provides a great weekend escape from the City.
There are plenty of things to do in Vung Tau and its coastal location means one of those things is a Vietnam beach holiday. If you have an organized Vietnam travel package, all the arrangements will be made for you, according to Vivutravel.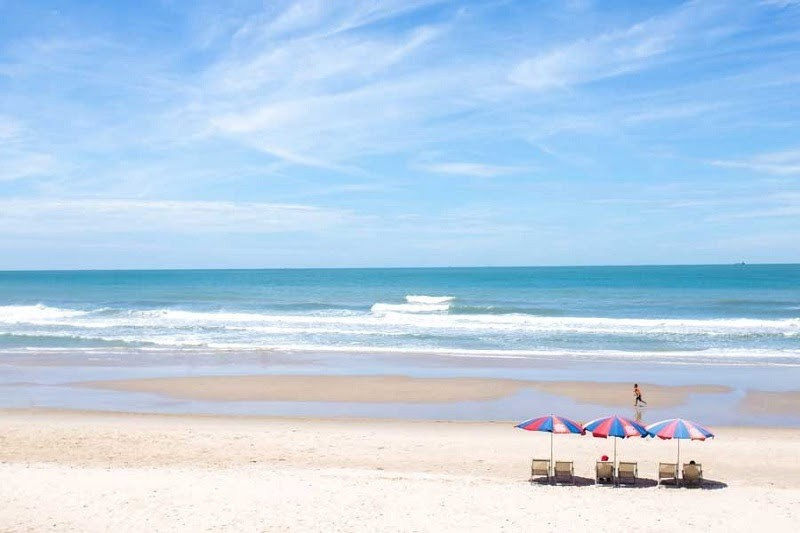 Photo: Haivan
Inevitably, the beaches have become a magnet for locals and tourists alike. There is a good deal of history in the region, and plenty to see but no one comes to Vung Tau without visiting the beach.
The beaches are busy and there is a sign warning against swimming in the eastern area, though the beach is good. There are in fact 4 different sections to the city's beach with two of them being particularly busy.
• Bãi Trước (Front Beach) is right in the middle of Vung Tau and stands between the Big and Small Mount. It is a popular place and people also often gather to see the sunset.
• Bãi Sau (Back Beach) is the main beach for tourism in Vung Tau. It is 3 kilometers in length long and runs between the Small Mount to Paradise Park.
• Bãi Dứa (Pineapple Beach) is a little beach off Hạ Long street by the Small Mount.
• Bãi Dâu (Mulberry Beach) is another little beach to the west of Big Mount.
The latter two are accessible by going down from an elevated position above from which there are lovely views. Incidentally, the city's lighthouse is another place that gives a view right across the Vung Tau. There are lovely pagodas to visit as well as colonial architecture built by the French well over a century ago.
Da Nang
Da Nang has only recently become popular with visitors. Many resorts and hotels that are being built here only prove how much tourism has recently flourished in this part of Vietnam.
One of the most popular attractions in Da Nang is its beautiful and quiet beaches.
The Southern Beaches
The southern beaches are the most popular ones in Da Nang. They are located by the road going from Son Tra Peninsula all the way to Hoi An. This big stretch of sand has been divided into few beaches: Pham Van Dong, My Khe, Bac My Anh, and Non Nuoc. There is nothing really different between them and they all look more or less the same.
During the day the southern beaches are quiet and deserted. Da Nang is mostly popular among Asian tourists and those who usually wait until it gets a little cooler and the sun is not as strong as white skin is the way to go in Asia. No one wants to get tanned here.
In the evening the beaches become crowded. Tourists flock in and the locals come to cool down with their families. If you are looking for some peace and quiet, it is better to enjoy the sun between 11 am and 3 pm.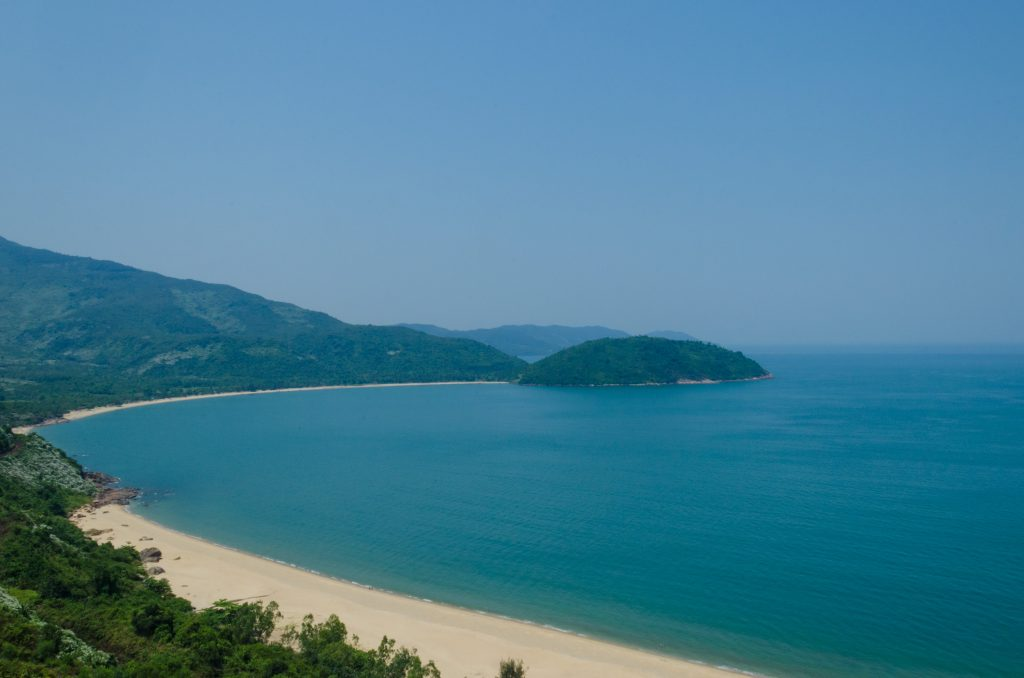 Photo: Theblondtravels
Son Tra Peninsula
If you have a scooter you can find some better options at Son Tra Peninsula. Beaches here are more serene and quiet, even in the evenings and afternoons. Tien Sa, Bai But, and Bai Rang offer a calm, blue waters, and golden sand.
Other beaches, like Bai Bac, Bai Nam, and Bai Con, are mostly closed for tourists as they are private properties of expensive resorts.
The Northern Beaches
To explore the northern beaches of Da Nang you need a scooter. Lang Van Beach, Xuan Thieu Beach, and Thanh Binh Beach are all located close to the Hai Van Mountain and Hai Van Pass. They are less popular with locals and visitors and therefore ideal for water sports and some relaxing time.
Nha Trang
Not only immersed in stunning natural scenery and dreaming blue sea, but tourists also enjoy excellent services when staying in Nha Trang Beach. It has become one of the most impressive attractions in Nha Trang travel.
The beauty of Nha Trang Beach from above is considered as a vivid and magic ink-washing painting that nature has created. Tourists once setting foot on the beach will find hard to forget the gentle and poetic beauty that Creator has favorably bestowed the coastal city. Along the coastline, murmur coconut and casuarina groves much beautify the ecstatic beauty of "Pearl of the Orient"... The combination of blue seawater, clean white-sand shores, and wonderful scenery has turned Nha Trang Beach into one of the most beautiful Nha Trang beaches attracting a large number of domestic and international tourists.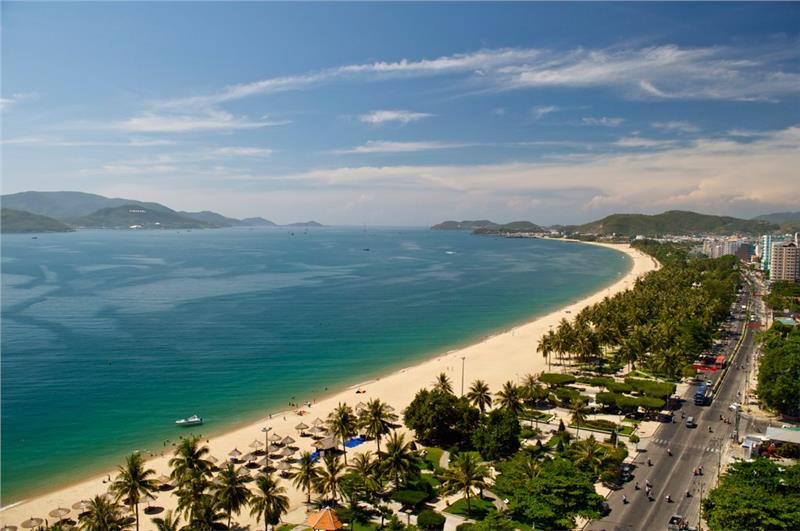 Photo: Alotrip
Nature has favorably bestowed best conditions of South Central Coast to Nha Trang coastal city from beaches with fine white sand endlessly stretching to the exotic offshore islands, and from magnificent coral reefs beneath the ocean to ancient Cham temples on the mountain. All seemly only is dedicated to the spectacular bay. In particular, as one of the most appealing tourist attractions in Nha Trang,
Nha Trang Beach curving like embracing the emerald bay with beautiful natural scenery much more captivates the ecstatic beauty of the beach. Those who once set foot on Nha Trang Beach will never forget the wonderful feelings. Running along the 7 km long coast of Nha Trang Bay is Tran Phu Street - the most beautiful street in Nha Trang winding the coast with many beautiful villas, high-end hotels, and luxury restaurants interconnected.
Phu Quoc
Phu Quoc is really one large island (the largest in Vietnam actually) plus 21 smaller islets. Be sure to hire a boat or join a tour to go snorkeling off the An Thoi archipelago in the south, where sparkling beaches and underwater reefs await. On the main island, there are countless beaches to choose from, depending on your preference, according to Vietnam. travel.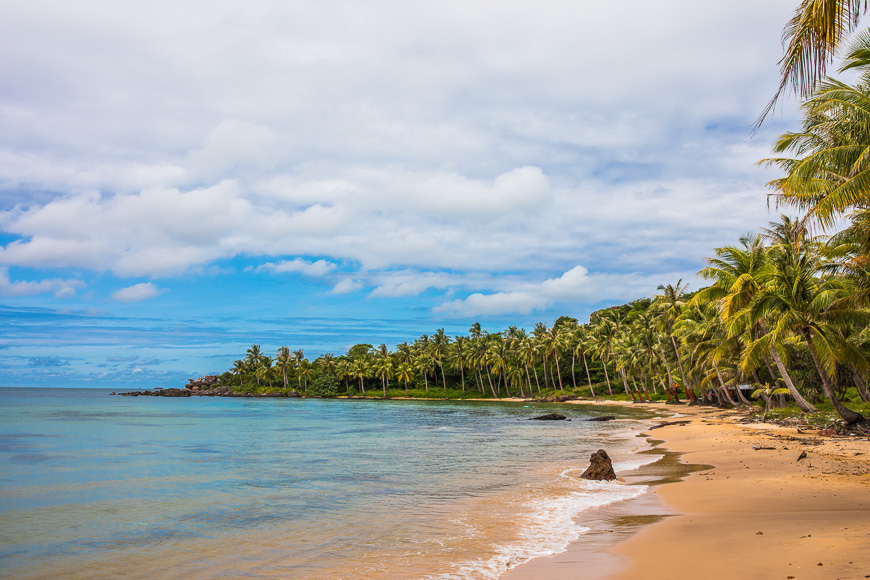 Photo: Vietnam.travel
Bai Sao is a favorite stretch of sand with public and private areas, catered to by local restaurants serving cold coconuts and grilled seafood. If you prefer peace and quiet, head to Vung Bau on the western coast, where you can have a spot all to yourself. Ong Lang is a long pristine beach perfect for families, Ganh Dau beach is a secret spot in the north of the island, and Bien Ba Keo is best for sunset-watching.
Hoi An, home to beautiful beaches like Cua Dai and An Bang, ranked eighth while Ha Long, a popular bay in northern Quang Ninh Province, came in ninth.
Hoi An
Cua Dai Beach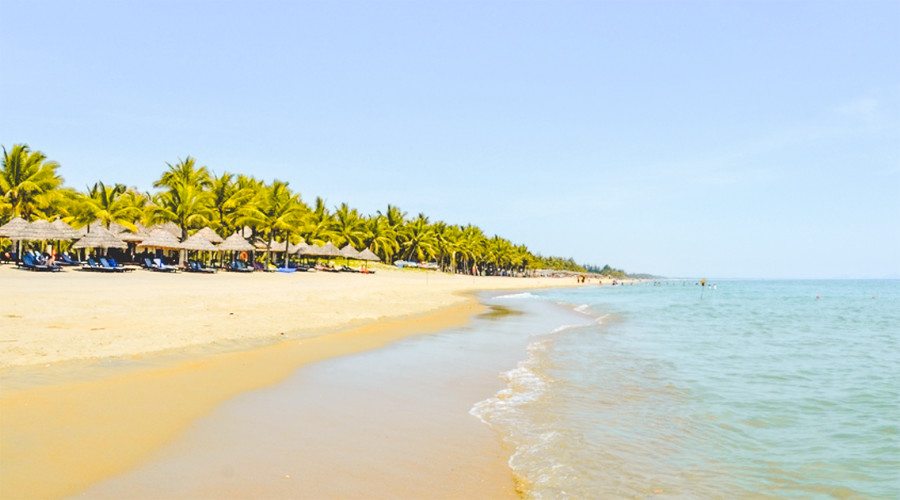 Cua Dai beach. Photo: Turavietnam
Cua Dai Beach used to the most popular beach in Hoi An. But coastal erosion has slowly made the beach narrower and narrower. The solution was to put sandbags along the water's edge to stop further erosion. They are the same color as the sand, so the beach now looks like it has a line of humps along with it. Because of this a lot of business has shifted away from here and up to An Bang. But that doesn't mean it's not worth going to. There is still plenty of space on the sand and more than a few restaurants and bars. If you want to escape the crowds of An Bang but still want the social vibe and choice of restaurants, then Cua Dai is the place.
An Bang Beach
An Bang is the most popular beach in Hoi An, and because of this is, it is also the busiest. Located right at the end of the main road out of Hoi An, Hai Ba Trung, it has a huge range of restaurants and bars all vying for your attention. The beach is frequented by both tourists and locals, and it gets particularly busy in the late afternoon, an experience in itself as it can be hard to move amongst the hordes of people cooling off after a day at school or work.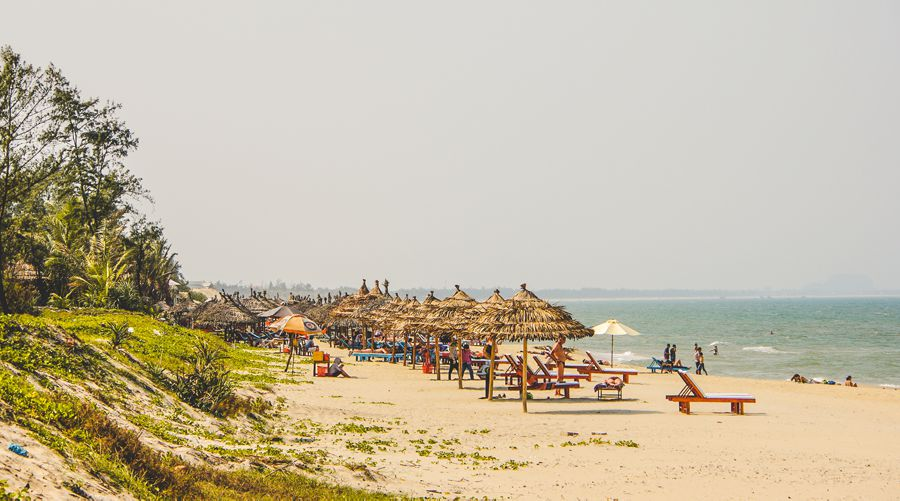 An Bang beach. Photo: Turavietnam
If you want to relax on the beach, then your best bet is to hire a lounger. As soon as you walk onto the beach, you will see them lined up in front of their respective bar or restaurant. Depending on where you go, prices for a lounger range from 10,000 to 50,000 VND (0.50 to 2 USD) or you can buy a drink or food in which case the lounger is usually complimentary. You can, of course, bring your own chair and towel and sit wherever you like, but the bonus of the loungers is that they also have an umbrella to stop you frying in the sun.
Ha Long Bay
Halong Bay is a beautiful natural wonder in northern Vietnam near the Chinese border. The Bay is dotted with 1,600 limestone islands and islets and covers an area of over 1,500 sqm. This extraordinary area was declared a UNESCO World Heritage Site in 1994. For many tourists, this place is like something right out of a movie. The fact is that Halong Bay features a wide range of biodiversity, while the surrealistic scenery has indeed featured in endless movies.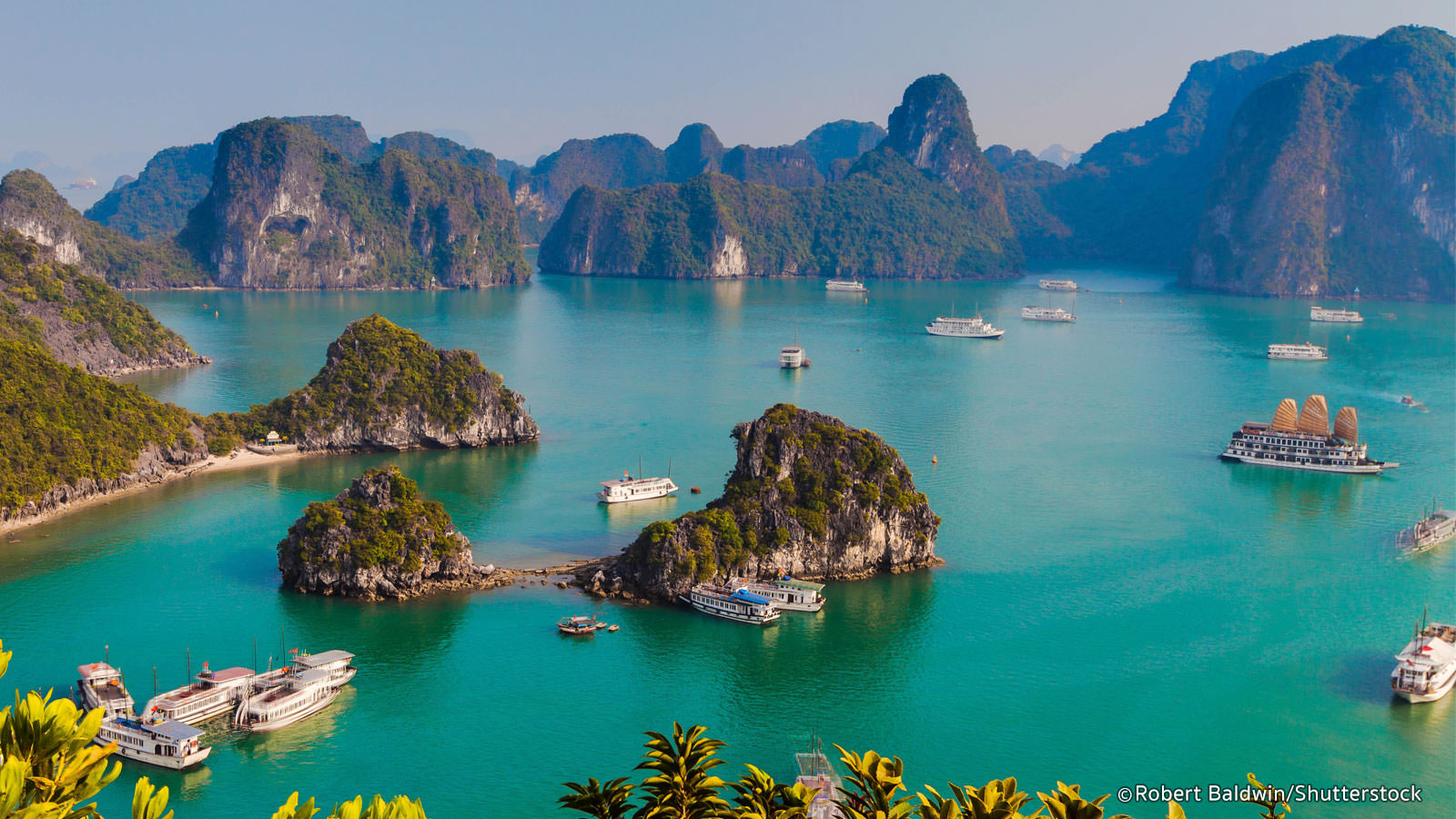 Photo: Vietnam-guide
The best way to get to Halong City is by car, minibus, or bus from Hanoi which is only 170km away. If budget is not a problem, an hour-long helicopter transfer is also available.
Mui Ne
Mui Ne, a coastal destination in central Binh Thuan Province, often referred to as "a seaside paradise" for windsurfing, surfing, jet-skiing, and kayaking ranked 10th.
Mui Ne is Phan Thiet's most prominent coastal resort town, spanning 15 kilometers of sandy beaches that are lined with an array of dining and shopping venues as well as luxurious beachfront resorts. Great for experiencing the daily lives of the local population, the northern end of Mui Ne Bay is home to a traditional fishing village which also offers a picturesque view of the coastline lined with swaying palm trees and colorful fishing boats moored on the water.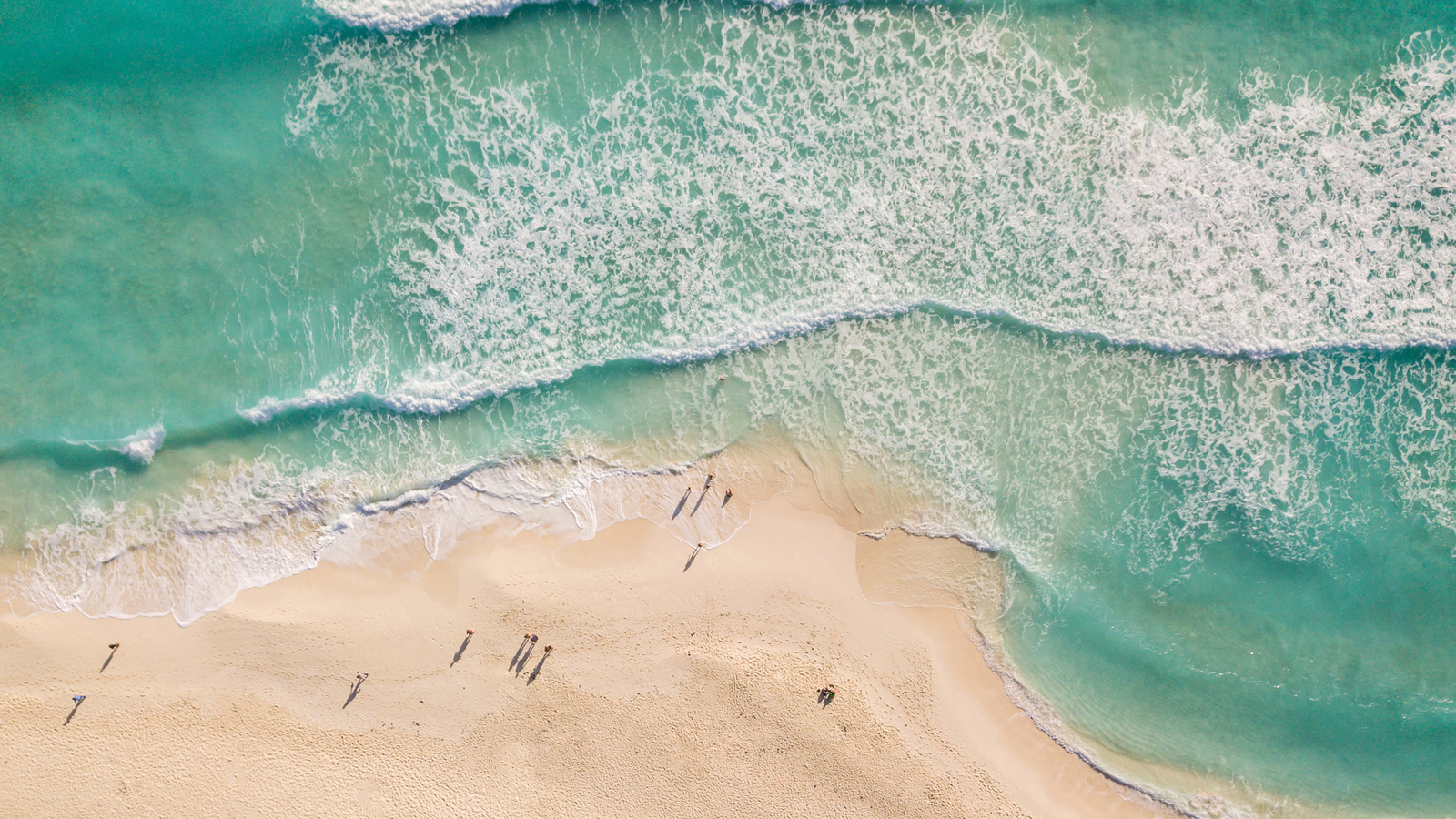 Mui Ne beach in Binh Thuan Province, central Vietnam. Photo by Shutterstock/Andy Tran.
Visiting the fishing harbor at dawn is a must-do as you'll see local fishermen sorting out hundreds of fresh seafood such as crabs, scallops, groupers, and stingrays. While it remains relatively authentic, the growing number of visitors to Mui Ne Fishing Village has resulted in a number of gift shops and affordable seafood restaurants.
Da Lat
Da Lat, much loved for its year-round cool climate, green pine forests, and the misty landscape was the most sought holiday destination by Vietnamese travelers.
At 1,500 meters above sea level, it's an area where agriculture thrives in the chilly air making it even possible to produce wine here. (Dalat Wine – which isn't half bad and ridiculously cheap!) The area first became popular amongst the colonial French who built luxurious villas in the mountains to escape the hustle and bustle and heat of the city. The scenery is beautiful and quite unlike anywhere else in Vietnam, making it a truly unique destination.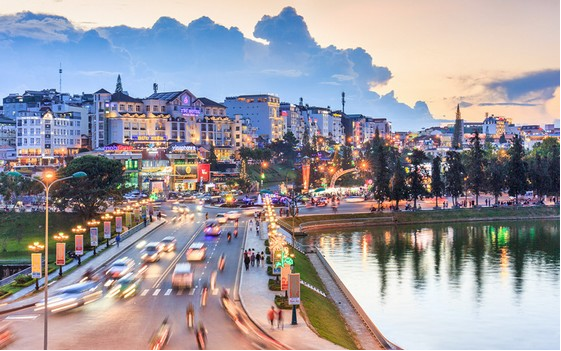 Photo: Dalattrip
For lovers of the outdoors, there are tonnes of activities to get involved in the area surrounding Dalat. From Mountain biking to trekking, rock-climbing, and canyoning, Dalat is a mecca for the adventurous.
Ho Chi Minh City, Vietnam's southern metropolis, came in sixth while Sa Pa, a famous highlands town in northern Lao Cai Province, secured the seventh spot.
Ho Chi Minh City
Ho Chi Minh City (Saigon) is the business and financial hub of Vietnam, with a prominent history going back hundreds of years. The Khmers originally settled the region, with the Vietnamese taking over in the 17th century. The French conquered Saigon, as it was then known, in 1859, and made it the capital of Cochin China in 1862, which resulted in numerous elegant architecture and broad boulevards that are still present to this day. At the peak of the Vietnam War in 1969, the city had 4.5 million inhabitants who were all evacuated when Saigon and the rest of the South fell to North Vietnam in 1975.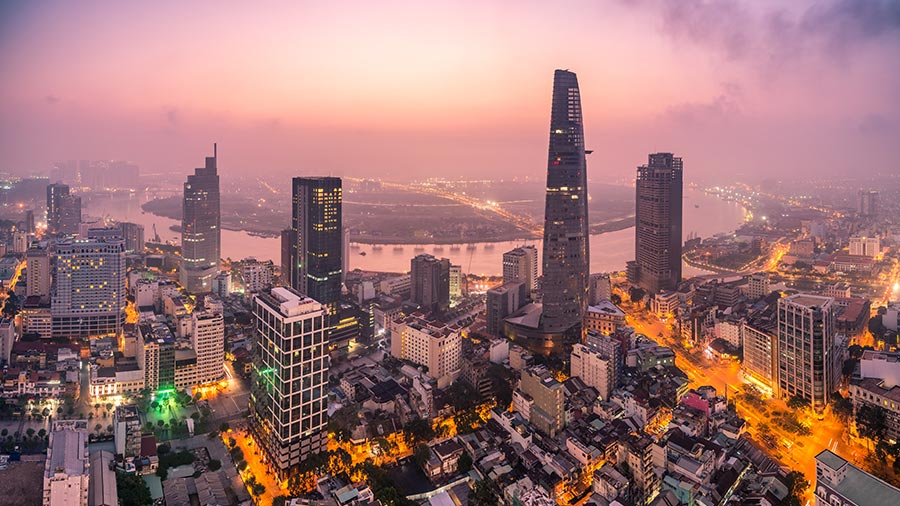 Photo: Vietnam-briefing.
The city has recovered in the 30 years since then, with the current population at over 7 million. It was renamed Ho Chi Minh City, after the spiritual leader of Vietnamese Communism, but residents were so reluctant to adopt the new name that authorities kept the official name but the city center is still called Saigon.
Today, Ho Chi Minh City is a popular tourist destination due to its fascinating culture, classic French architecture, and sleek skyscrapers as well as ornate temples and pagodas. The city is also filled with rooftop bars that overlook Saigon and beyond, while fantastic restaurants offer a combination of French, Chinese, and, of course, local Vietnamese cuisine.
Sa Pa
Sapa is among the famous Ha Long Bay and Hoi An ancient town with regarding brings many tourists to discover its pure beauty and surrounding attractions.
It belongs to the Lao Cai province in North Vietnam. It is especially rich in opportunities for the trek, homestay, and mountain views as well as rice terrace fields. Therefore, it will be not enough when traveling without cool adjectives and a camera memory card to record.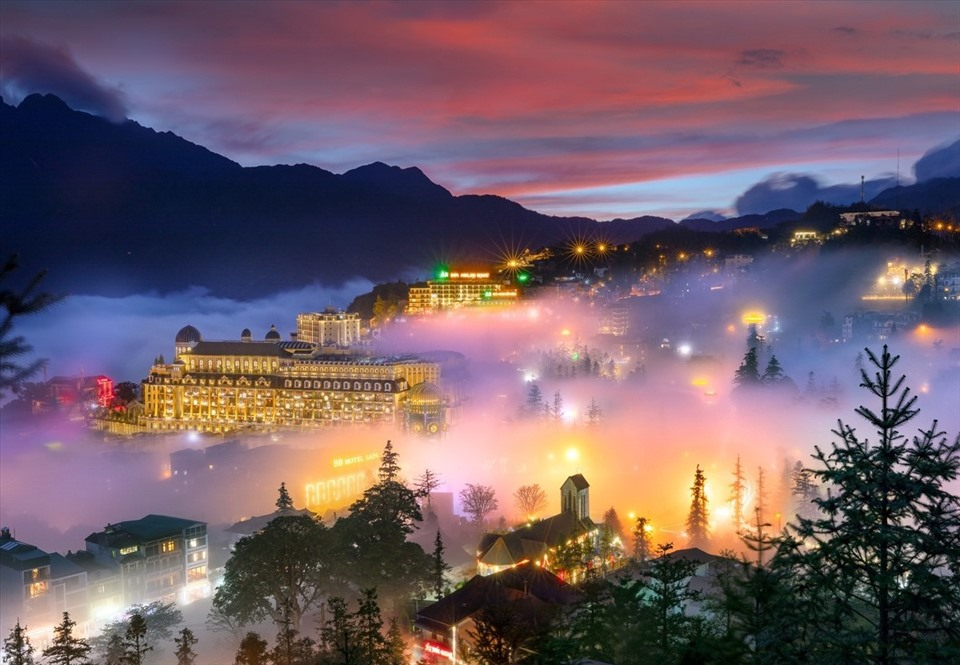 Photo: Laodong
Sapa or Sa Pa is one of Vietnam's most famous and northern trekking destinations. Nearby Fansipan Mountain with a height of 3,143 meters above sea level – the tallest point in Vietnam. Sapa has cooler weather so the French establishes this place as a favorite hill station in the early 1920s. Sapa Tours is a journey that gives visitors a contrast about the north highland of Vietnam. It is the spectacular rice terraces appearing which are described as waterfalls.
Vietnam will celebrate a four-day national holiday for Reunification Day (April 30) and Labor Day (May 1).
With the nation having contained its Covid-19 outbreaks, domestic air travel has returned to normal.