Sunrise on Nha Trang beach
The early morning sun rays dye the coastal road into a golden hue, harmonizing with the rhythm of life and fishing activities on Tran Phu Beach, Nha Trang.
"Sunrise on Nha Trang beach" is a photo set taken by Huynh Tinh Hoang Trung (born 1994, usually called Trung Huynh). Born and raised in Binh Dinh, Trung started with photography in his second year in university. After graduated from Nha Trang University, the young man settles here.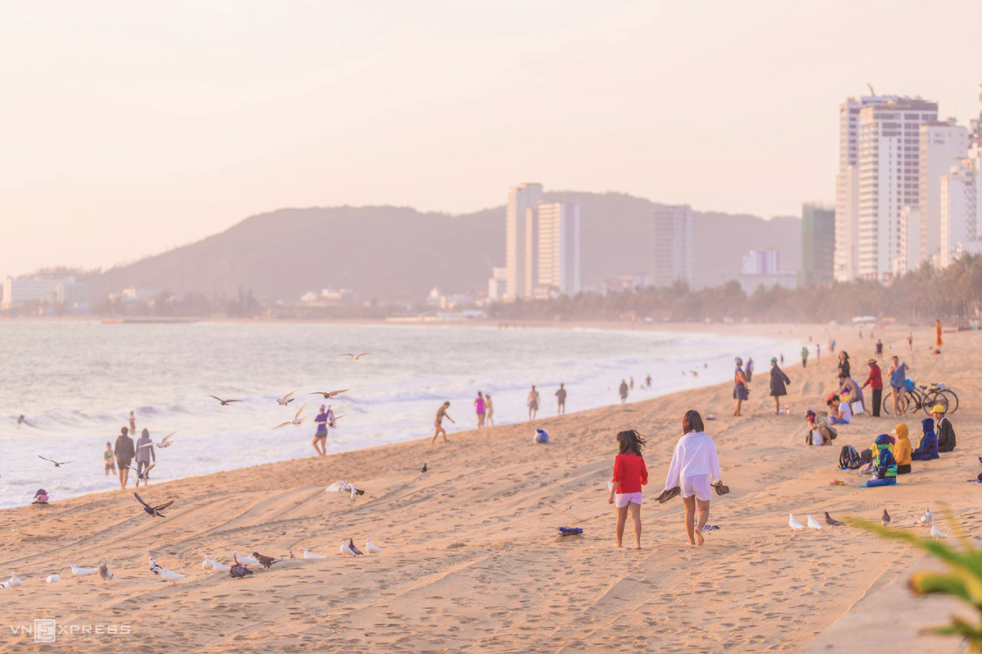 In early sun rays, Nha Trang beach turns golden and sparkling as a honey jar. With a length of about 12 km stretching from Bao Dai stone wharf to Cai river on the slope of Tran Phu bridge, this beach is the heart and pride of Nha Trang people. Nha Trang is located in the center of Khanh Hoa province, recognized as a first-class city in Khanh Hoa province in 2009. It is known as "the pearl of the Bien Dong Sea" or "one of the most beautiful bays in the world". (Photo: VN Express)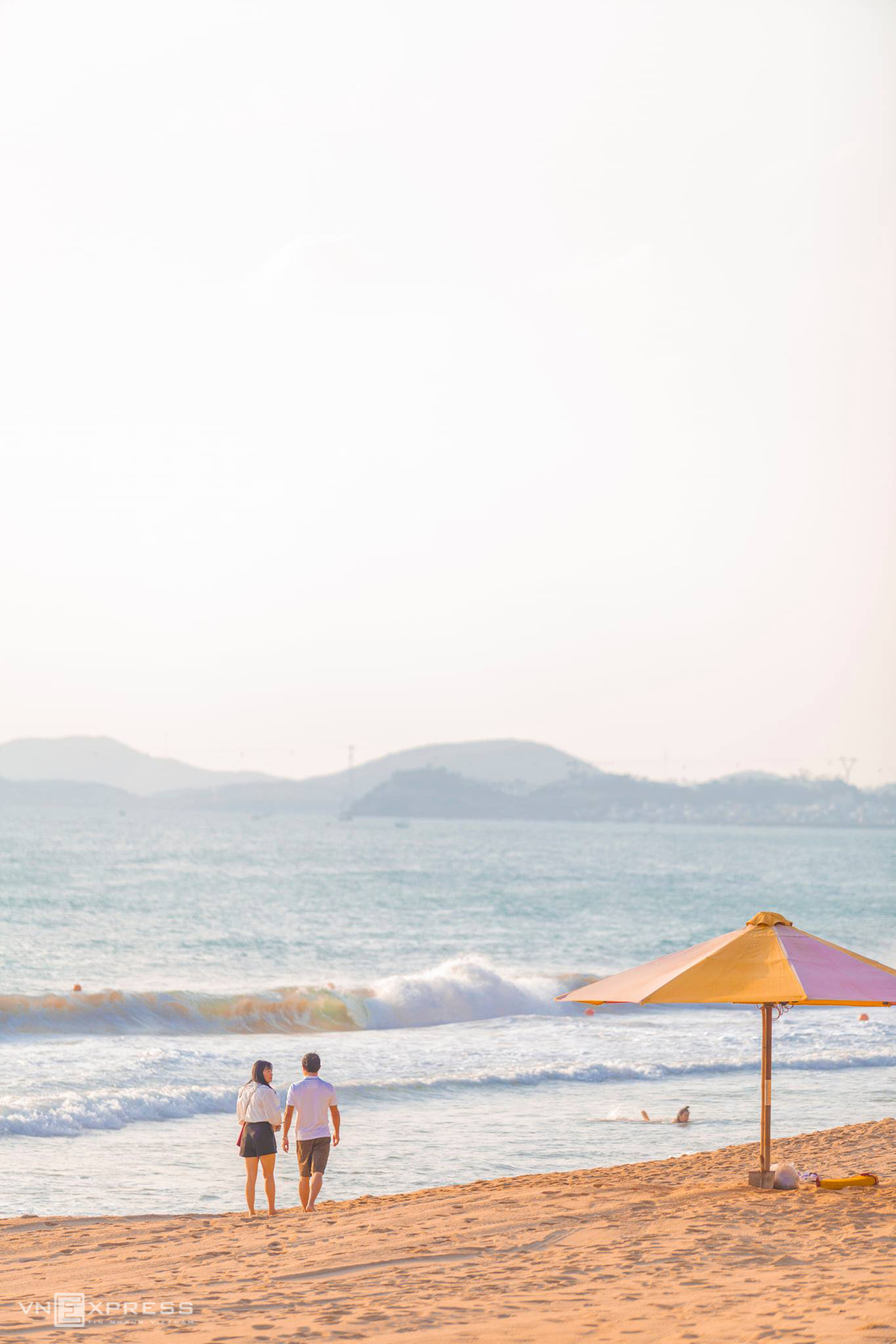 The couple walking in the golden sun on Tran Phu beach, watching the waves crashing the shore. Trung Huynh shared that his love for photography was also the motivation for him to wake up early to take photos, go jogging and welcome the dawn. "After graduating from university, I pursued my passion for photography and opened services for outdoor, yearbook, and wedding photos". (Photo: VN Express)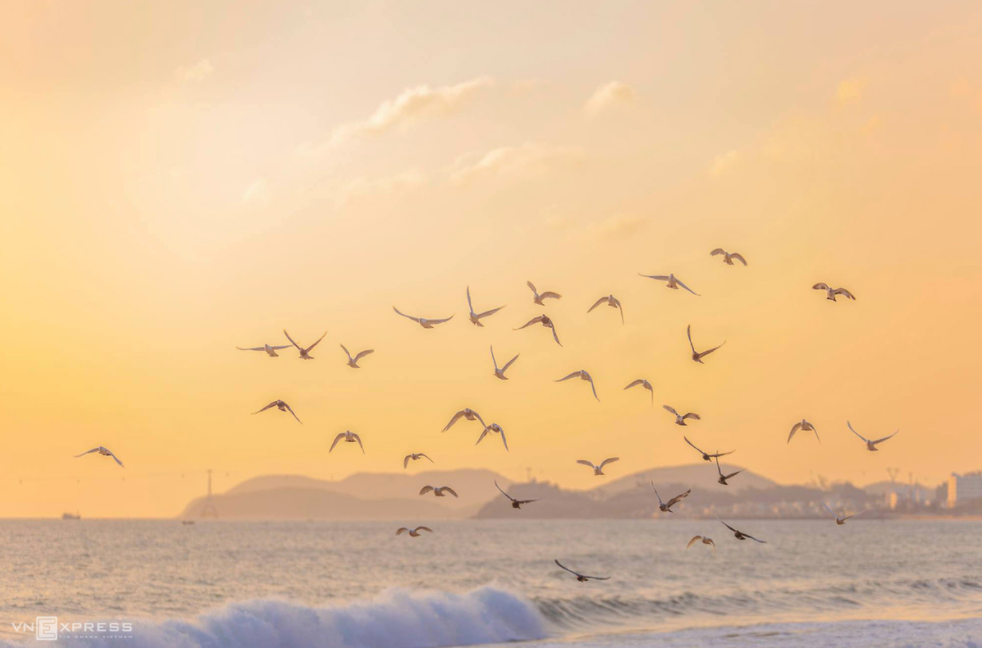 Early in the morning or at sunset, tourists may find herds of pigeons flying and swooping into the sand. Just by offering them some food, visitors can get close to them. (Photo: VN Express)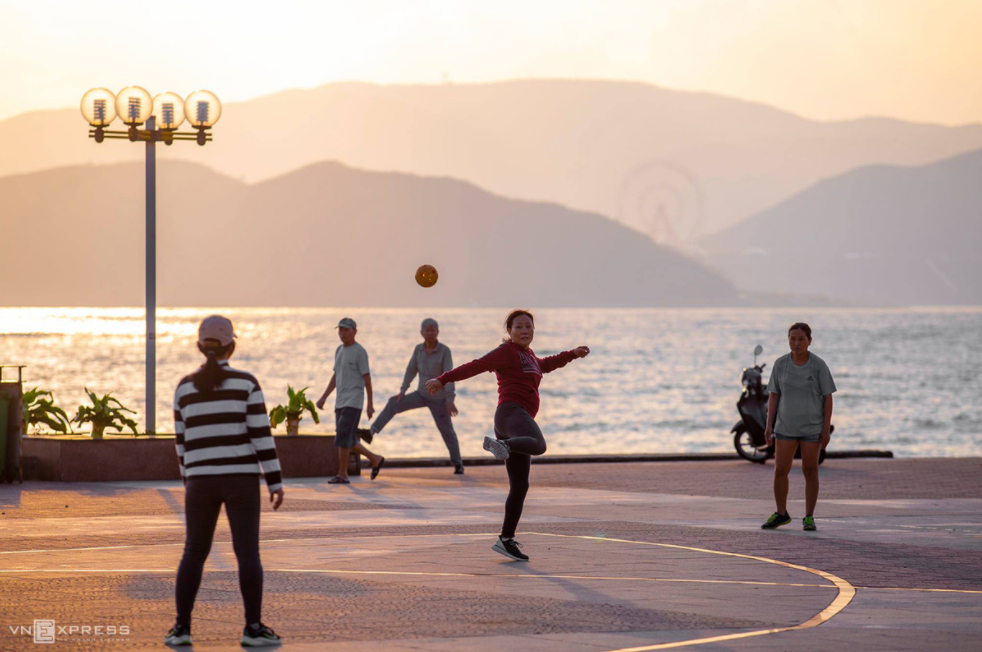 At dawn, the 2/4 square becomes bustling. People gather to play sepak takrawand or jogging, the elderly practice yoga, and visitors can immerse themselves in the sea breeze. (Photo: VN Express)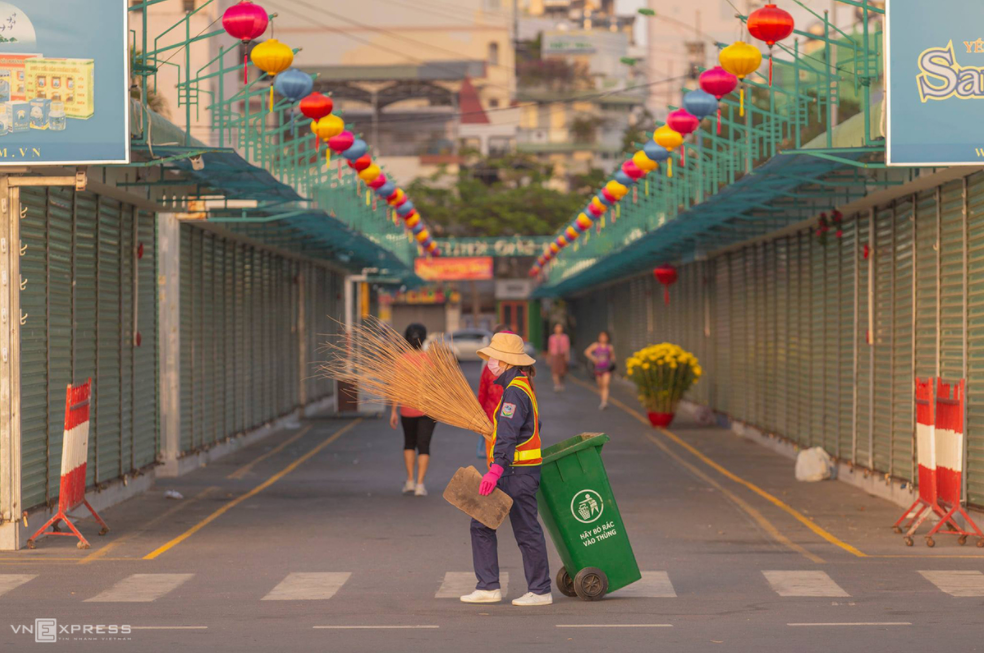 The 2/4 Square is one of Nha Trang's iconic sites. 2/4 Square is located in the center of Nha Trang City, on Tran Phu Street and near the seaside. Every morning, the old people and children always do exercise in the square. In the afternoon and evening, it seems to be a meeting, chatting, and dancing place for many locals and tourists. (Photo: VN Express)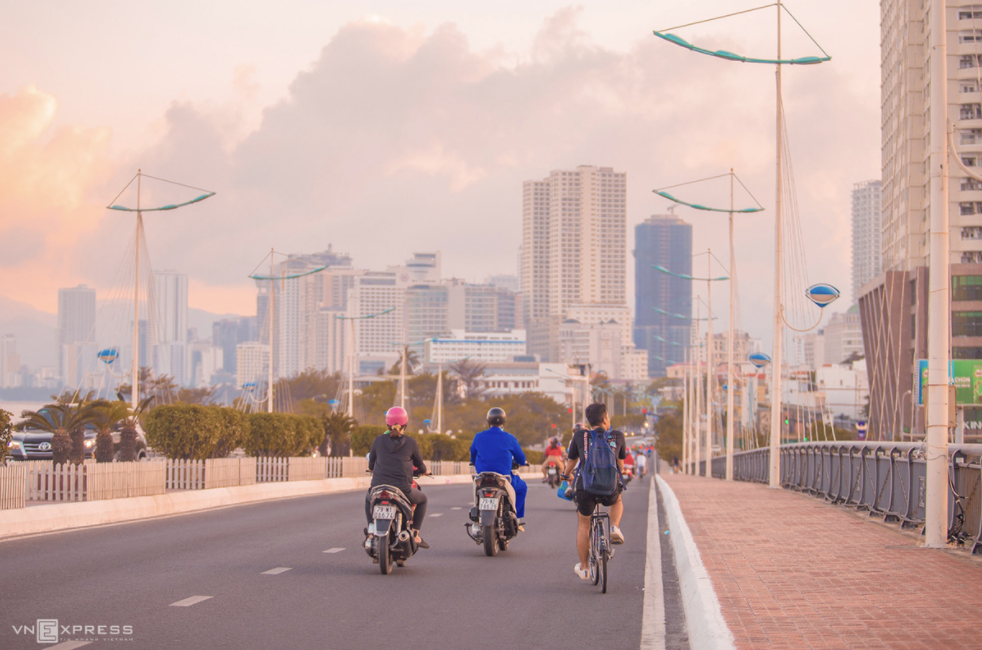 Environmental workers wake up early to clean the square. (Photo: VN Express)