Top 5 stunning beaches in Con Dao to relish this summer
The top five following beaches in Con Dao promise to bring visitors fascinating travel experiences and Instagrammable check-in corners.
Bai Nhat (Nhat beach)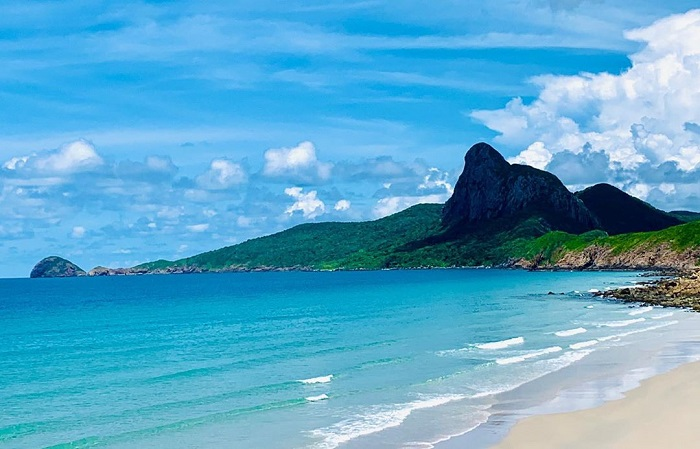 Photo: Tuldge
Bai Nhat is one of the premier "must explore" beaches in Con Dao. Stepping on this beach, tourists will have the chance to admire its ravishing beauty bestowed by Mother Nature. There is nothing more perfect than taking a dip in the crystal-clear beach while enjoying the fresh air.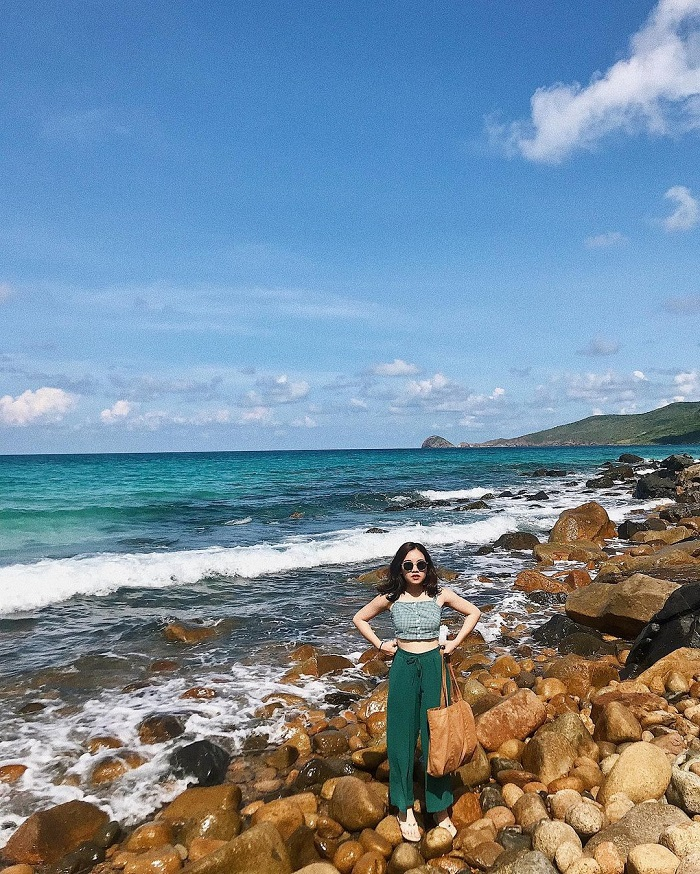 Photo: lmt.89
Although the beach is adjacent to the main road, its pristine beauty remains intact. The long sandy beach adorned by undulating multi-shaped rocks will surely make you blown away, Dulichvietnam (Vietnam Travel) reported.
Bai Nhat is considered one of the most beautiful beaches in Con Dao that tourists should visit at least one time in life. Apart from swimming, visitors can also snorkel or contemplate glorious sunrise and sunset.
Bai Dam Trau (Dam Trau beach)
Photo: nguyenthutrang1976
Another "not-to-be-missed" beach in Con Dao is Dam Trau, where is located near Co Ong Airport and about 14 km from the town center. Like Bai Nhat, the beach boasts a charming and untouched beauty. The locals often liken Dam Trau to a "sleeping fairy".
Despite covering a small area, Bai Dam Trau captures the heart of many travelers thanks to its crescent-like shape. Along the beach lies rows of shady trees, making the beach even more spellbinding.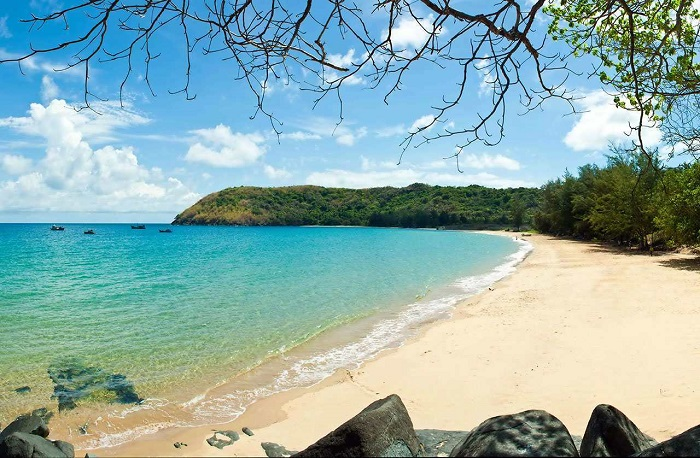 Photo: chudu24
A highlight of Dam Trau is its wide sandy shore where tourists can stroll and play volleyball or football.
The beach has emerald green water which serves as an ideal backdrop for your cinematic check-in photos.
Dam Trau is believed to be at its most gorgeousness at the sunrise and sunset when the sun shines down the blue sea.
Bai An Hai (An Hai beach)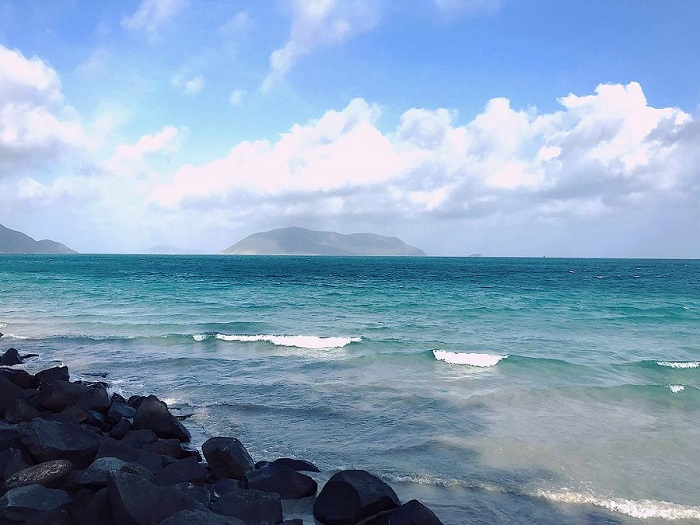 Photo: hoang.thu.4713
An Hai beach is preferred by many tourists thanks to its easy-to-access location. The beauty of the turquoise beach combining with the beauty of multi-color rocks leaves a strong impression on any visitor.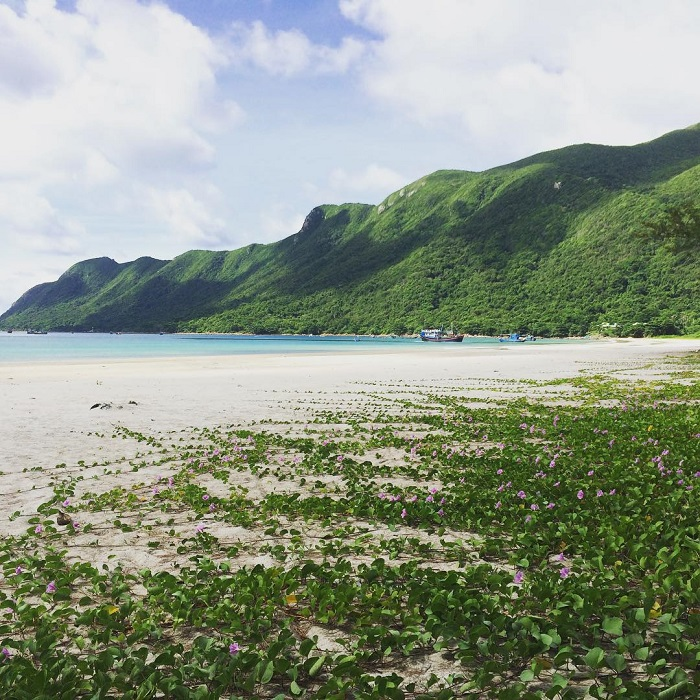 Photo: hatram3813
As lies near resorts and central areas, An Hai is somewhat more crowded than the two abovementioned beaches. Regardless of early morning, noon, or late evening, the beach is frequented by many visitors.
Nevertheless, An Hai beach is really clean. Tourists can lie on hammocks under the green trees, reading books and hearing the sea wave murmuring.
In addition, tourists can also visit the pier where you have the chance to get a closer insight into the daily life of fishermen.
Bai Suoi Nong (Suoi Nong beach)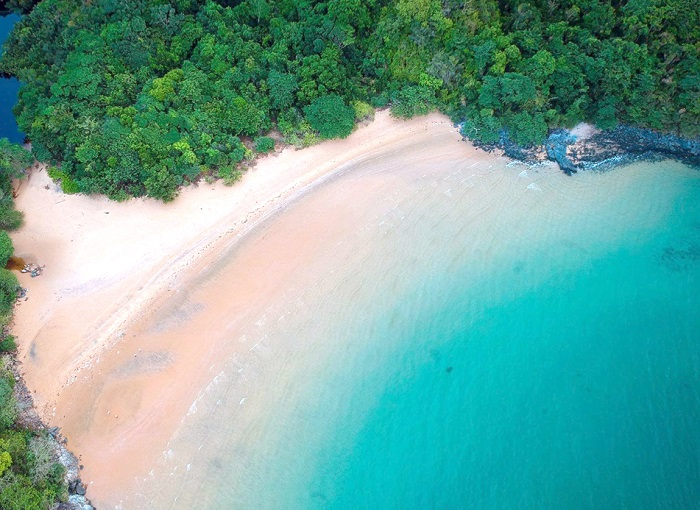 Photo: phongnhaexplorer
Suoi Nong beach is not far from Dam Trau beach. To reach the beach, tourists need to traverse a forest road, but it's quite easy to go.
A special thing about Suoi Nong beach is that it has warm water, about 50 degrees on average. You will feel like experiencing sauna amidst an open-air and peaceful beach. Behind the beach are the mangrove ecosystem and green trees, bringing a mysterious beauty.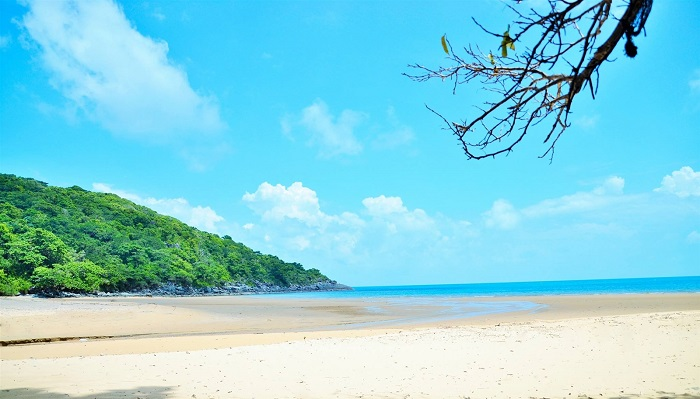 Photo: Foody
Standing on high rocks, tourists can take in the entire view of the blue sea and white sandy dunes. As an off-the-beaten-track destination, Suoi Nong beach boasts an untouched beauty that is waiting for you to discover.
Not only a paradise for beach-lovers, but Suoi Nong is also a wonderful place for camping. Enjoying BBQ party, admiring a star-lit sky and sleeping next to the sea are definitely unforgettable experiences.
Bai Lo Voi (Lo Voi beach)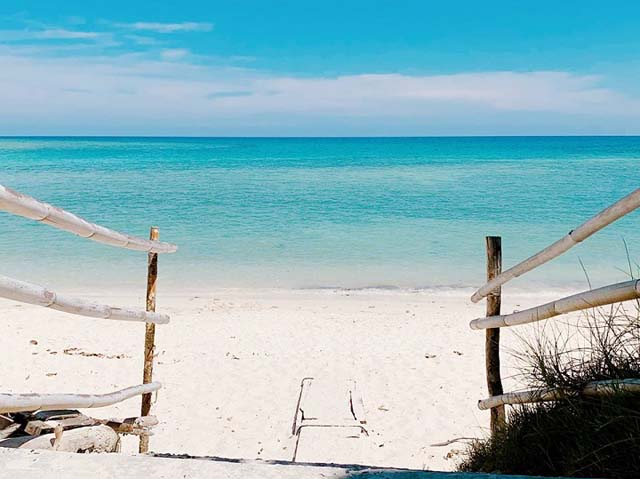 Photo: alongwalker
In spite of locating in the heart of the town, Lo Voi beach owns a stunning and tranquil beauty and fresh air. The beach is embellished by colorful fishing boats and green poplar trees.
Coming here, tourists can savor fresh seafood at an affordable price.
The ideal time to visit the beach is in the morning as the sea is calm and the sun is not too harsh.