Cuba presents Friendship Medal to Vietnamese Ambassador
Cuba on July 15 presented the Friendship Medal to Vietnamese Ambassador to Cuba Nguyen Trung Thanh, for his contributions to two countries' relations.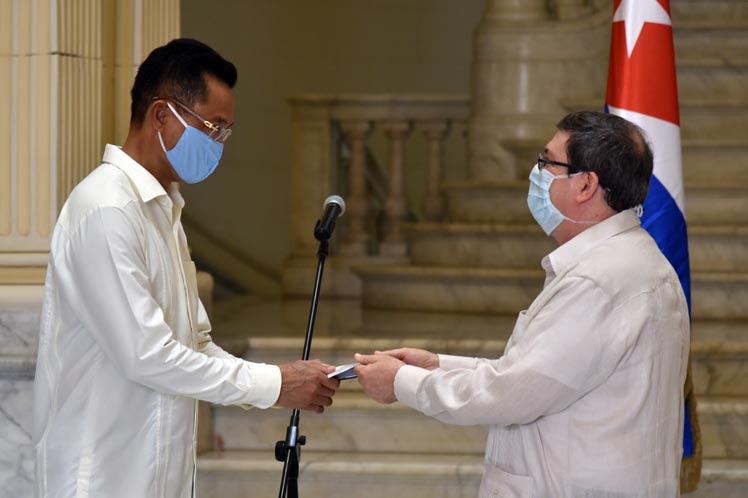 Cuban Minister of Foreign Affairs Bruno Rodríguez Parilla (R) hands over the friendship medal to Vietnamese Ambassador to Cuba Nguyen Trung Thanh. Photo: Prensa Latina
At the presentation ceremony, Cuba's Deputy Minister of Foreign Affairs Anayansi Rodriguez Camejo emphasised the progress made in bilateral ties across all fields in recent years.
The highlights, include the visit to Cuba by Party General Secretary and State President Nguyen Phu Trong in May 2018 and the visit to Vietnam by Cuban President Miguel Diaz Bermudez the following November, she said.
She praised Vietnam's engagement in Cuba's strategic growth programmes, stressing the need to enhance collaboration in different sectors such as biotechnology, construction, education, agriculture, commerce, and in particular those related to medicine.
Rodriguez highlighted the professional and responsible work carried out by the Vietnamese diplomat since January 2017.
She expressed that Thanh always promoted the bilateral economic-commercial and cooperation ties, as well as the need to strengthen and take them to higher level.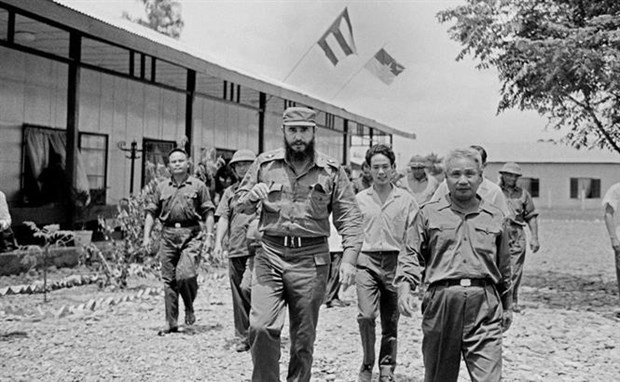 Cuban leader Fidel Castro's visit to the newly-liberated region in central Quang Tri province in mid-September 1973 has become a symbol of fraternity between Vietnam and Cuba. (Source: VNA)
For his part, Thanh recalled the legacy of President Ho Chi Minh and Fidel Castro, who, he said, founded a special relationship between the two countries, which today is an invaluable asset for subsequent generations.
He reiterated that Vietnam always stands side-by-side with Cuba and supports its revolutionary cause.
The ambassador said room for bilateral cooperation remains extensive in agriculture, sport, tourism, health, communications, and education.
The ambassador congratulated Cuba for the fruitful fight against the COVID-19 pandemic, saying he believes success will also come to the country's Party, State, and people in the way of national development they have selected.
According to the Cuban news agency Prensa Latina, Cuba shows a favorable situation in fighting the pandemic. New cases of the disease have not been reported in several provinces for more than 70 consecutive days.
As of 5pm on July 16, Vietnam also has gone over 90 consecutive days without any COVID-19 cases being transmitted locally.
Cuba's support for Vietnam has also been reflected through socio-economic establishments such as Thang Loi Hotel in Hanoi, the 50-km Son Tay-Xuan Mai road, Moc Chau Dairy Farm in the northern mountainous province of Son La, a chicken farm in the northern mountainous province of Hoa Binh and Dong Hoi Hospital in central Quang Binh province.
Between 1961 and 1975, Cuba presented about 50,000 tonnes of sugar to Vietnam each year and sent doctors to the country to care for war invalids and sick soldiers.
Nearly 1 million Vietnamese students who studied in Cuba during the period have contributed significantly to national construction and defence after returning home.
Vietnam and Cuba celebrate 60 years of bilateral diplomatic this year (December 2, 1960 - 2020).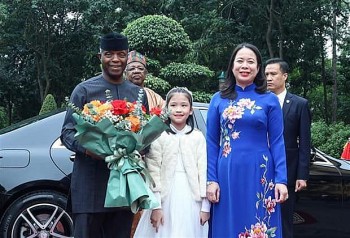 National
The two countries have strived to raise their bilateral trade to over USD 500 million and become important trade partners of each other in respective regions.