Cultural Festival Held to Celebrate 30th Anniversary of Vietnam - Korea Relations
The opening ceremony of the "K-Culture and Content Festival 2022" took place at the Exhibition Convention Center of Binh Duong province on Feb. 25.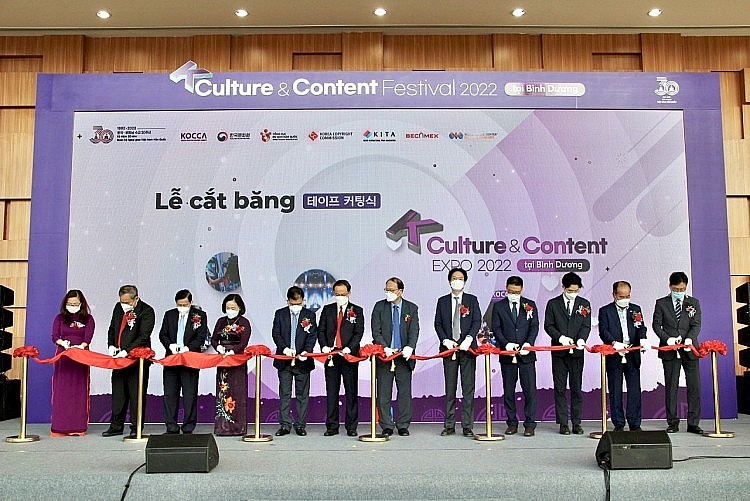 Delegates performed the ribbon-cutting ceremony to open the "K-Culture and Content Festival 2022" in Binh Duong.
The opening ceremony of the "K-Culture and Content Festival 2022" at the Exhibition Convention Center of Binh Duong province on Feb. 25.
The festival, held for the first time in Binh Duong, was held together with a signing ceremony of a cooperation agreement about a strategy to further develop the industry in Binh Duong. Many unique and attractive cultural activities will take place from February 25 to 27.
The event was organized by Binh Duong People's Committee and World Trade Center Binh Duong New City (run by Becamex IDC) in cooperation with Korea Creative Content Agency (KOCCA).
The event marks the 30th anniversary of diplomatic relations between Vietnam and South Korea. The event is part of the plan to develop services and promote a balanced economy following the project "Binh Duong Innovation Region". It expresses the province's hope to cooperate with Korean partners to develop an attractive content industry for young people.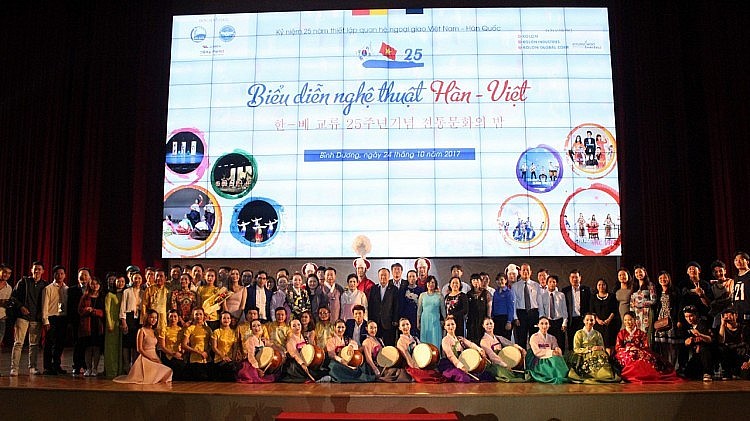 Delegates took photos at the Vietnam - Korea Traditional Performing Arts Program in 2017 to celebrate the 25th anniversary of relations between Vietnam and the Republic of Korea.
On this occasion, many cultural and content activities took place for three days from February 25-27, 2022. The festival offered many unique and attractive activities such as Korean Culture and Content Expo, K-Pop dance competition, K-Wave OST concert.
Many famous Vietnamese singers also joined the show, namely Van Mai Huong, Trung Quan Idol. Online exchanges with famous K-pop music bands were also held.
Binh Duong and Korean partners agreed on a plan to implement many cultural exchange activities, namely the "Vietnamese Culture and Tourism Festival in South Korea", "Korea - Vietnam Lantern Festival" and other Korean cultural events in different provinces and cities in Vietnam.
This is a valuable opportunity for people in Binh Duong to access interesting activities relating to Korean culture.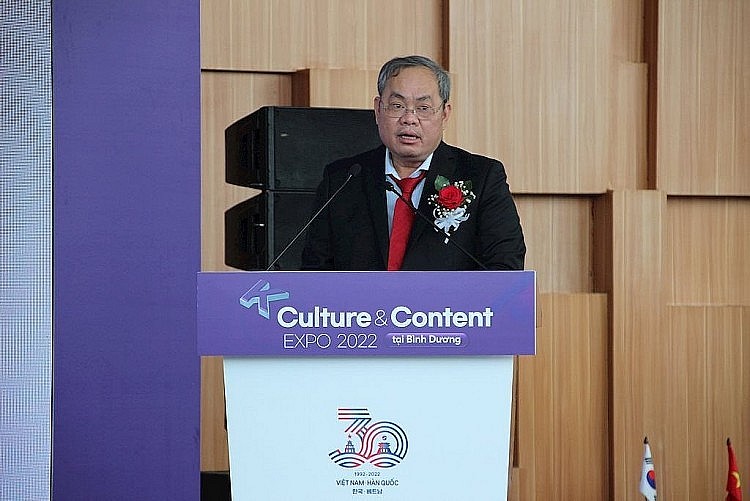 Quang Van Viet Cuong - Deputy CEO of Becamex IDC
Strategic cooperation in content development industry in Binh Duong
Quang Van Viet Cuong - Deputy CEO of Becamex IDC said: "We welcome Korean organizations who come to Binh Duong to hold this cultural festival. Attractive events are going to take place to create an opportunity for Binh Duong people to access and understand Korean culture and promote friendly cooperation between the two countries. In addition to the desire to promote cultural development between the two countries, we also strive to contribute to building a balanced economy and increase the proportion of services in Binh Duong's economic development structure."
Accompanying the development of Binh Duong in the past 25 years, Becamex IDC has contributed to the development of a comprehensive ecosystem, building social infrastructure relating to healthcare, culture, education, and infrastructure surrounding high-quality technology urban industrial zones, to create an attractive business environment for investors.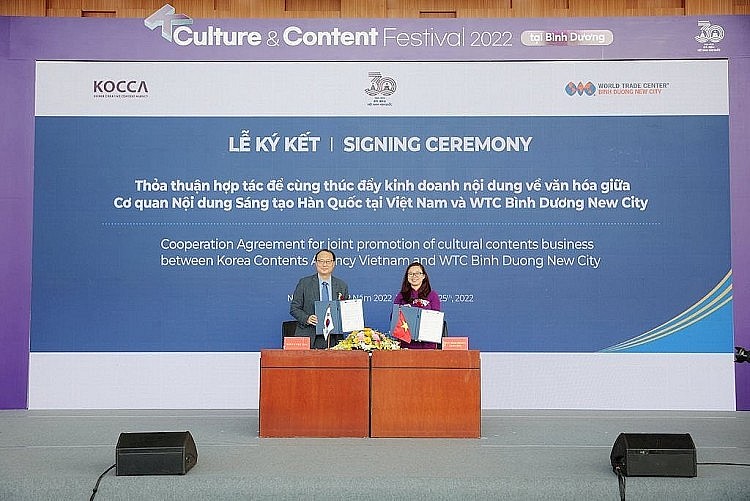 Huynh Dinh Thai Linh - Director of WTC TPM Binh Duong and Jin Young Soek - Director of the Korean Cultural Center in Vietnam signed a cooperation agreement to promote content business.
Binh Duong province and Becamex IDC are working to build a new type of ecosystem, promoting the development of science, technology, and innovation. The two eye the development of trade and services, tourism, entertainment, finance to close the gap between trade, services, and industry in their economic structure. In the past time, Becamex IDC has cooperated with COEX to provide international standard services at WTC TPM Binh Duong.
Through the series of events, Binh Duong asserts its aim to become a hub for Korean investors. Binh Duong has maintained activities to promote investment, economic cooperation, and held Korean cultural festivals in the area. Those activities contribute to the vivid and vibrant image of Binh Duong.
The event strengthens cooperation between the two Asian nations and is a positive next step for Binh Duong's socio-economic development.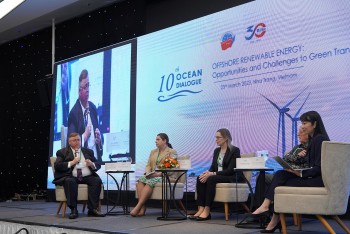 Seas and islands
Vietnam and other coastal countries in the region have both opportunities and challenges in developing offshore renewable energy, according to the 10th Ocean Dialogue held in Khanh Hoa province on Thursday.