Da Lat in the Romantic Mimosa Season
In Da Lat city, in mid-September, the brilliant yellow color of mimosa has been gradually appearing on many streets, corners, and porches.
Da Lat city (Lam Dong) is famously known as the land of flowers. Precious petals can grow and bloom everywhere from parks, and gardens to roads and even in deep forests. Each flower season has a nuance, a separate story to tell its tourists.
Among the myriad of different flowers, mimosa also has its own place not only in the hearts of locals in Da Lat but also with tourists.
When tourists come to Da Lat in the early winter days, at this time the rains have stopped, they will have the opportunity to admire the golden mimosa flowers spread all over the streets of this mountain town. They will not help but be amazed by the beautiful little flower clusters.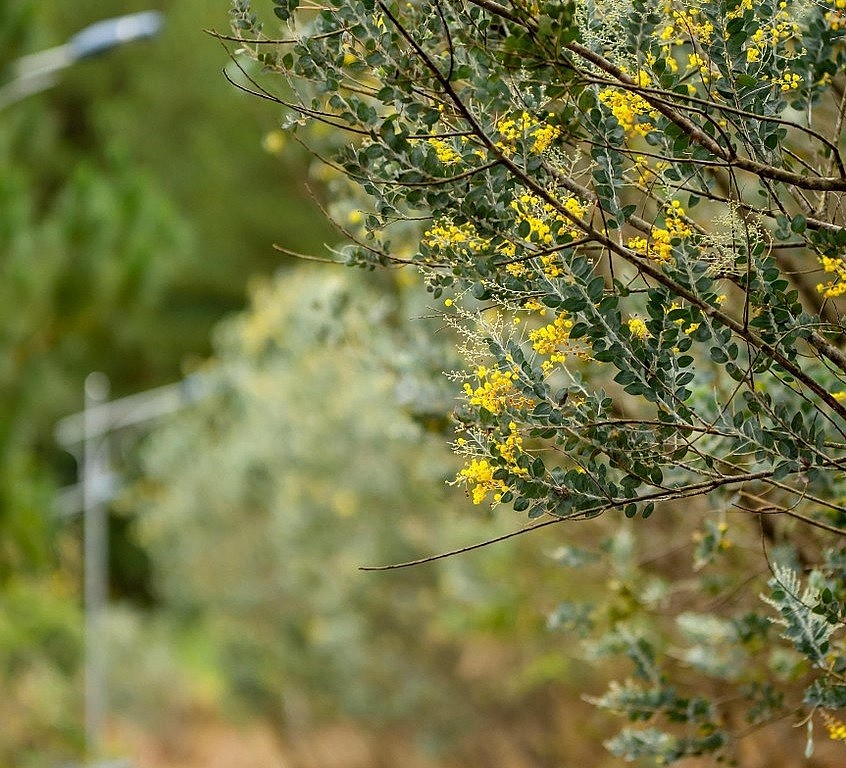 Photo: Plo.vn
Mimosa's scientific name is Acacia Podalyriaefolia Cunn Mimosaceae. Mimosa is a wild plant that often grows in forests or along roadsides. Mimosa is considered by flower lovers as a flower that symbolizes austerity and suffering. Mimosa has slightly rounded oval leaves, about 2cm long, with a distinctive bright silvery green color.
Photo: Plo.vn
"The color of bright yellow mimosa flowers mixed with silvery green leaves, faintly pleasant fragrance makes me very fond of it," shared Kieu Loan - a female tourist.
About a week ago, many photographers in Da Lat "discovered" an early blooming mimosa tree. This tree is not too tall, the flowers bloom in unison, bright yellow, creating an impressive photographic backdrop. According to research, this "hottest Da Lat" mimosa tree is located at the junction of the road to Binh An Village Dalat Resort, not far from Tuyen Lam Lake.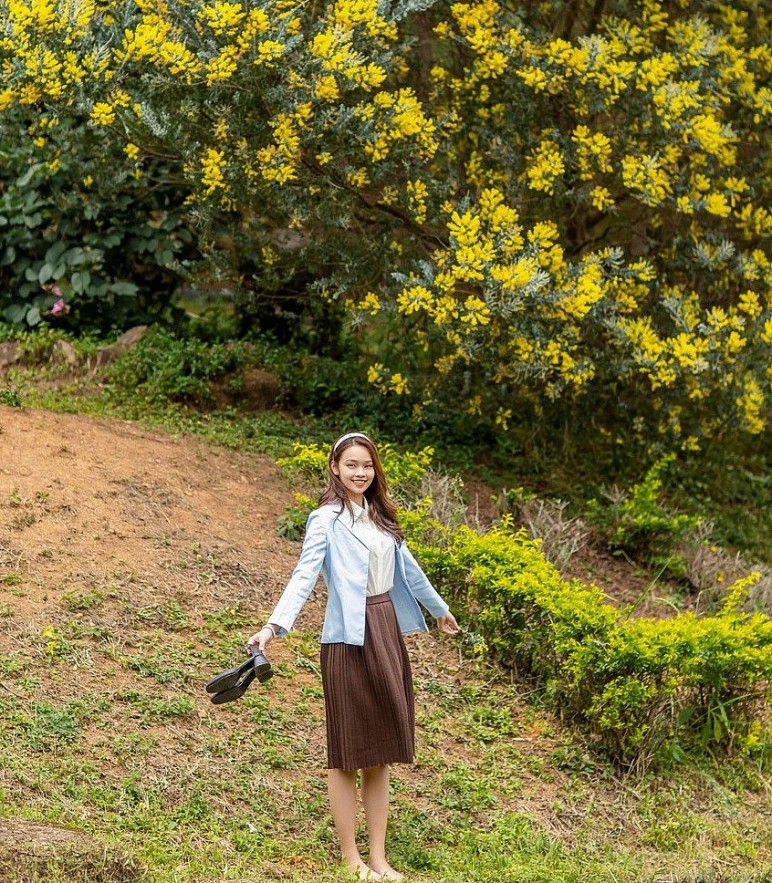 Photo: Plo.vn
In Da Lat, mimosa grows most in the Valley of Love, around Tuyen Lam Lake, and most concentrated in the Mimosa Pass route.
Mimosa Pass is named after this flower because it grows a lot along the way. The pass is about 6km from Xuan Huong Lake, extending from the foot of Prenn Pass, past the Tau Pagoda, and many famous cafes in Da Lat, and then connected to Khe Sanh Street.
When the rains on the Lam Vien plateau stop, many young people often come here to take beautiful photos and have memorable moments amidst the golden Mimosa ranges.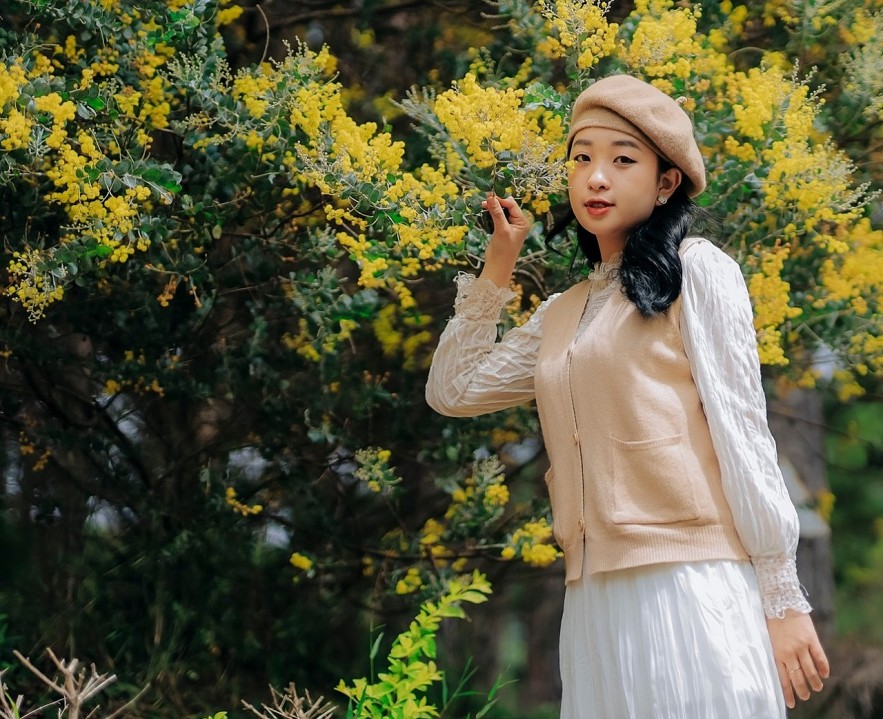 Photo: Baogialai.com
3 Enticing Activities in Dalat

Although it is the rainy season, Da Lat (Lam Dong) is still attracting a large number of tourists from all over thanks to its cool ...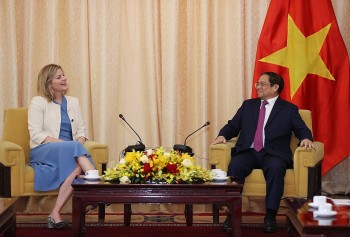 National
The Netherlands committed to cooperate with Vietnam, and together find innovative and sustainable solutions to accelerate green economy transformation.