Da Nang, Bac Ninh to shut down bars, karaoke parlors over Covid-19 fears
Amidst the complicated development of Covid-19, bars, karaoke parlors and discotheques in Da Nang City and Bac Ninh Province have been required to halt operations starting May 3.
More areas in Vietnam are set to close down non-essential businnes to help contant the coronavirus.
On the evening of May 2, Chairman of Da Nang City People's Committee Le Trung Chinh signed an urgent official dispatch requiring the closure of bars, karaoke parlors, discotheques, game rooms, walking street, night markets from May 3 until further notice, Nguoilaodong reported.
The chairman asked districts and towns to closely monitor and strictly handle those who breach regulations on Covid-19 prevention and control.
Earlier, a group of five Chinese experts was under quarantine at a hotel in Yen Bai Province from April 9 to April 23. From April 17, a group of Indian experts was also quarantined at the hotel.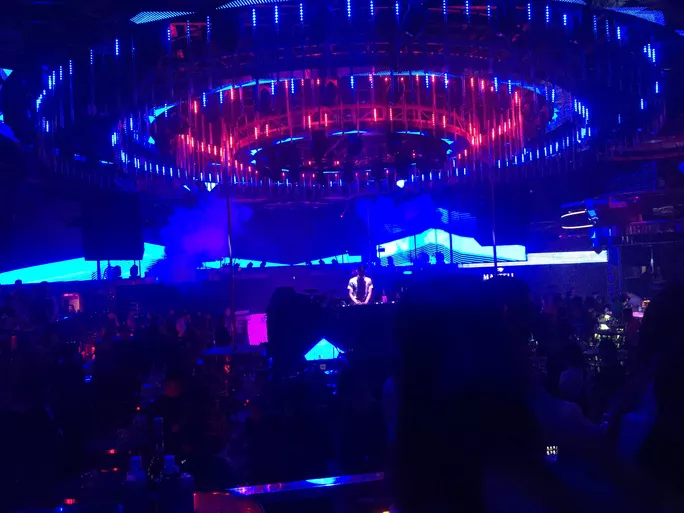 Da Nang closes bars, karaoke parlors and discotheques starting May 3. Photo: NLD
After completing quarantine on April 27,two of the abovementioned Chinese experts arrived in Da Nang. Here, the duo along with their friends in the city had meals in several places. On April 29, they arrived in Hanoi planning to return to China. On May 1, the duo informed friends who shared meals with them that they tested positive with SARS-CoV-2 in China.
The Da Nang's health sector immediately conducted tracing, quarantined and took samples from 19 F1 cases. All tested negative with the novel coronavirus. They are now under centralized quarantine and health monitoring at medical facilities in the city.
Bac Ninh Provincial People's Committee also required its citizens returning to the province after the national holiday to make health declarations, with karaoke parlors, bars and discotheques to close.
On May 2, Vice Chairman of Bac Ninh People's Committee Vuong Quoc Tuan issued a document on continuing to strictly implement anti-pandemic measures in the province.
Accordingly, Bac Ninh People's Committee requested to suspend the operations of karaoke parlors, bars, discotheques and game rooms from May 3 until further notice.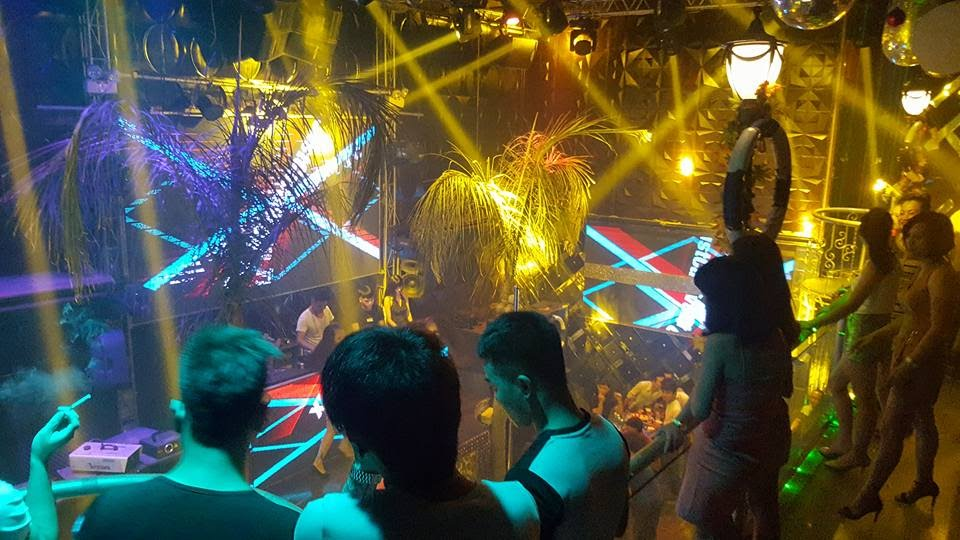 Bac Ninh shuts down bars, karaoke parlors and discotheques starting May 3. Photo: Suckhoedoisong
In addition, Bac Ninh's leader also asked all people returning to the province after the national holiday to make medical declarations and self-monitor their health conditions daily. When there are symptoms such as coughing, fever, difficulty breathing or sore throat, etc. people must contact the nearest medical facilities for advice and support.
The province assigned the Health Department, in coordination with People's Committees of districts, towns and cities to take random samples of residents for Covid-19 testing.
The police force was tasked with coordinating with agencies, units and enterprises to supervise foreign investors, business managers, and experts after they complete a 14-day centralized quarantine.
Bac Ninh's leader also directed the Steering Committees for Covid-19 Prevention and Control at the districts to check quarantine facilities to ensure they meet requirements set out by the Health Ministry.
The Health Ministry suggested localities across Vietnam halt non-essential services like bars, karaoke parlors, discotheques, and gaming facilities due to the high risk of coronavirus infection, according to Vnexpress.
Deputy Health Minister Do Xuan Tuyen on Sunday warned local authorities about the rising number of new Covid-19 community transmission cases as well as infection threats in many localities, with tourists flocking to popular destinations amid the four-day national holiday (April 30-May 3).
The ministry recommended localities suspend crowded events like festivals, pedestrian streets, and night markets.
Those that do run such events must ensure people strictly follow Covid-19 preventative measures, especially wearing masks in public. Those venturing out without masks should be punished, the ministry stated.
After over a month without new community transmissions, 16 new cases have been confirmed by the health ministry since Thursday in four localities including 10 in Ha Nam Province, three in Hanoi, two in northern Hung Yen Province, and one in HCMC, all linked to a Ha Nam man who returned from Japan and tested positive two days after completing a two-week quarantine.