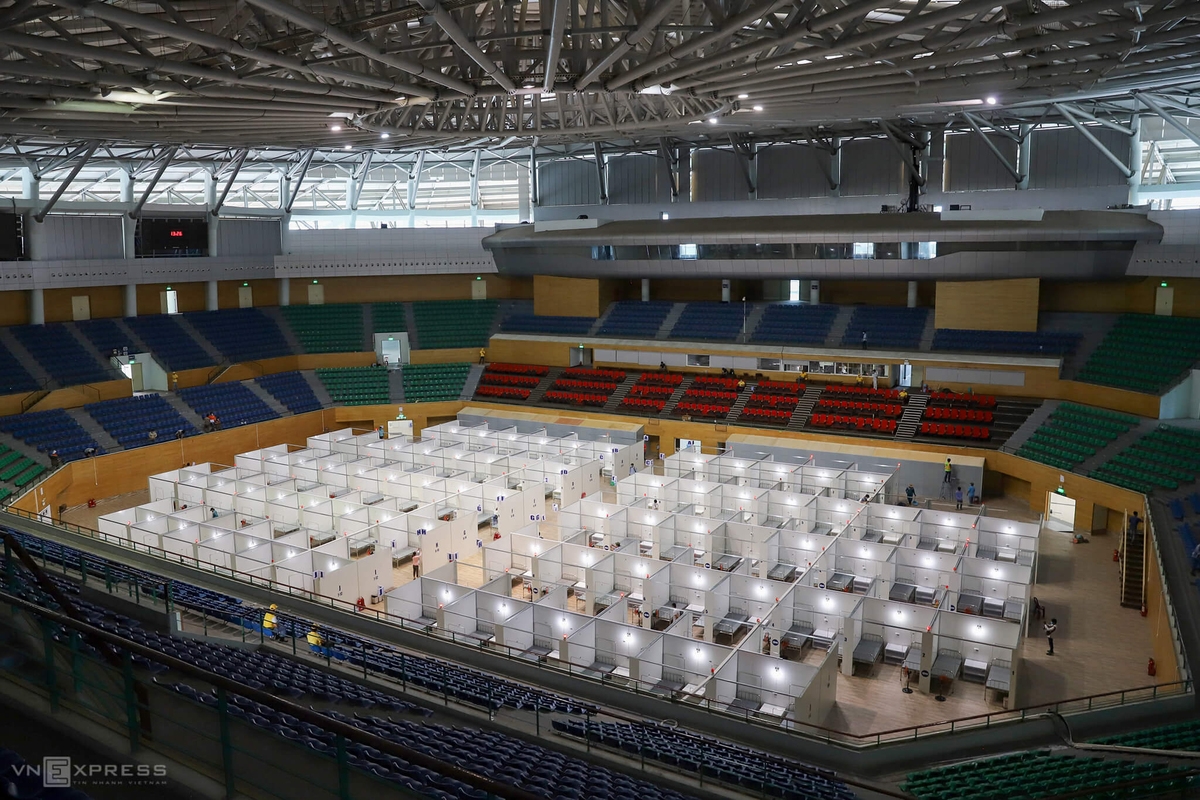 (Photo: VNE )
On August 5 afternoon, the field hospital in Tien Son Sports Palace was completed after 4 days of hurried construction. In the first phase of its operation, the makeshift facility has a capacity of 200 beds and will be dedicated to COVID-19-stricken patients.
The Ministry of Health will also pay a visit to the hospital to check, access and license its operation.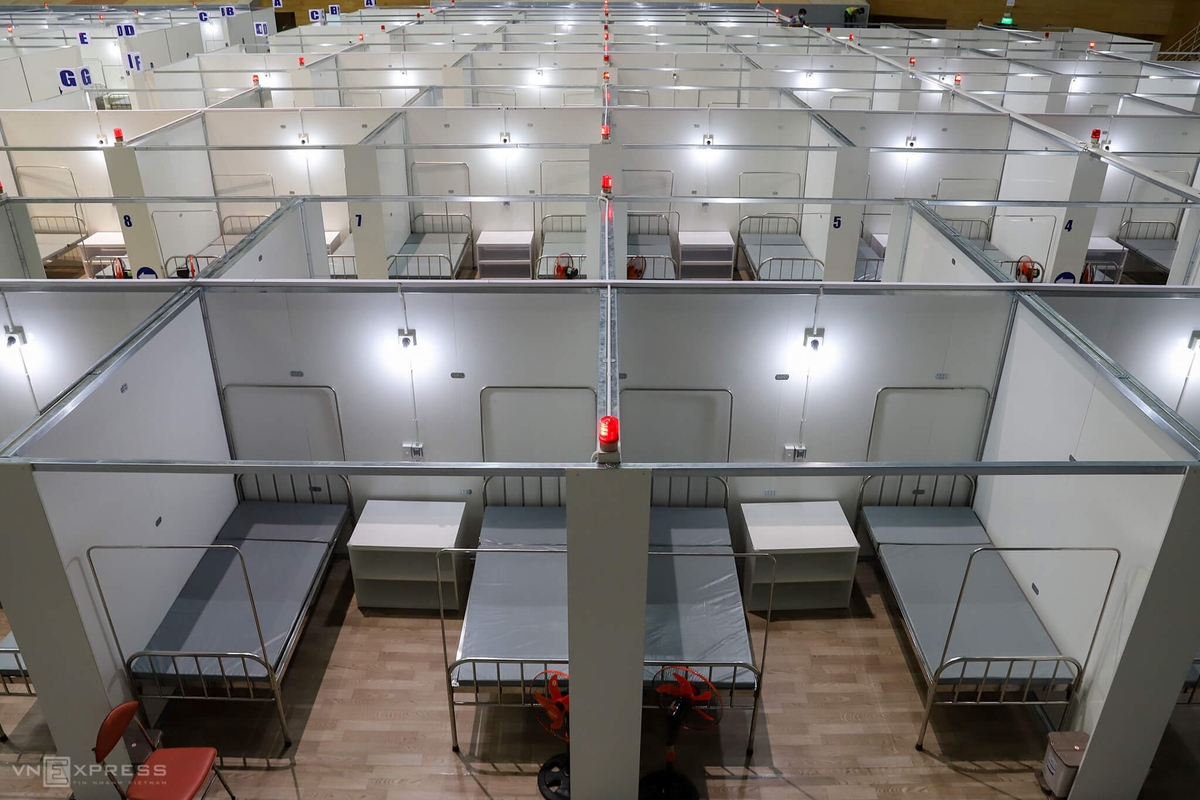 (Photo: VNE )
Each room spans for 4.2-meter square and can accommodate two beds. There will be isolation curtains outside each chamber to limit cross-contamination risk.
When the hospital is in operation, the competent forces will split in and out, ensuring safety for both patients and doctors in the treatment and isolation area. The entrance from the second floor to the fourth floor becomes natural ventilation, ensuring ventilation for the treatment area.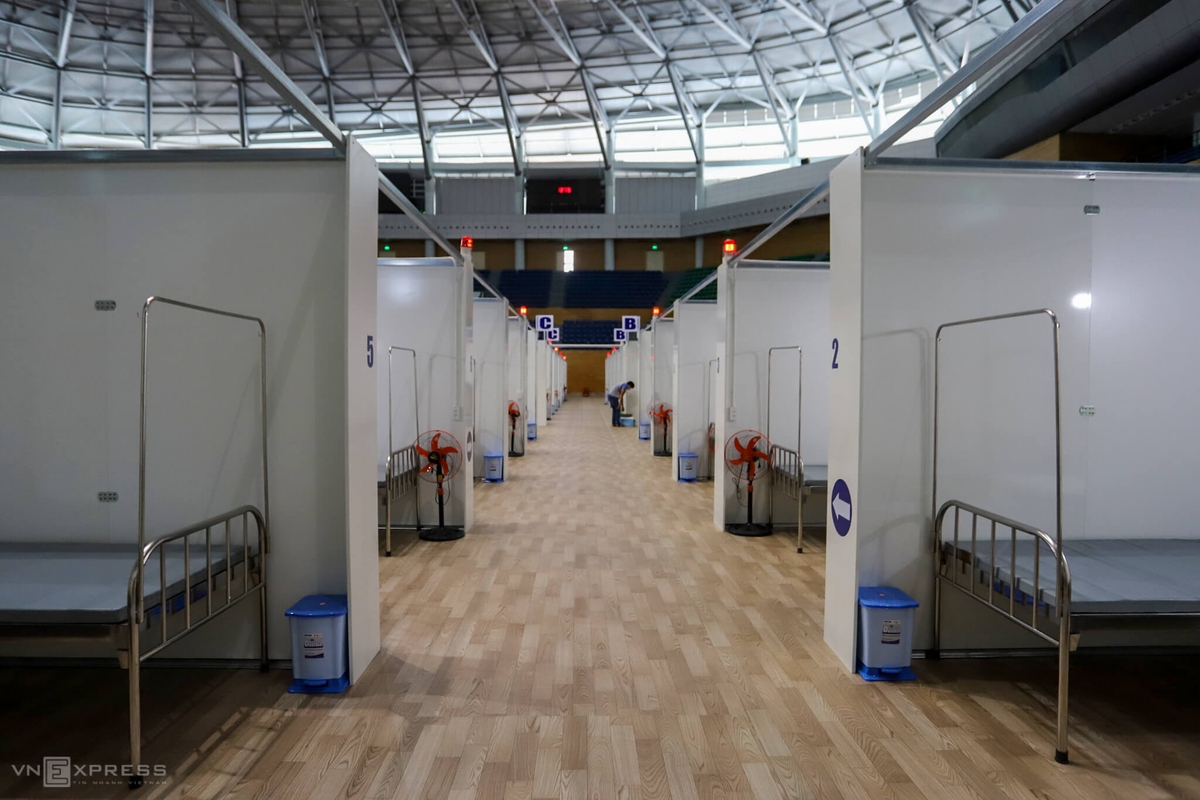 (Photo: VNE )
All the rooms are numbered, each is equipped with beds, closet, and fan. There are separate aisles between rooms.
(Photo: VNE )
The hospital was built by a private corporation to share the brunt of the COVID-19 Da Nang city is bearing. Da Nang City Party Secretary Truong Quang Nghia on August 2 assessed the "field hospital is the fastest solution in the current situation".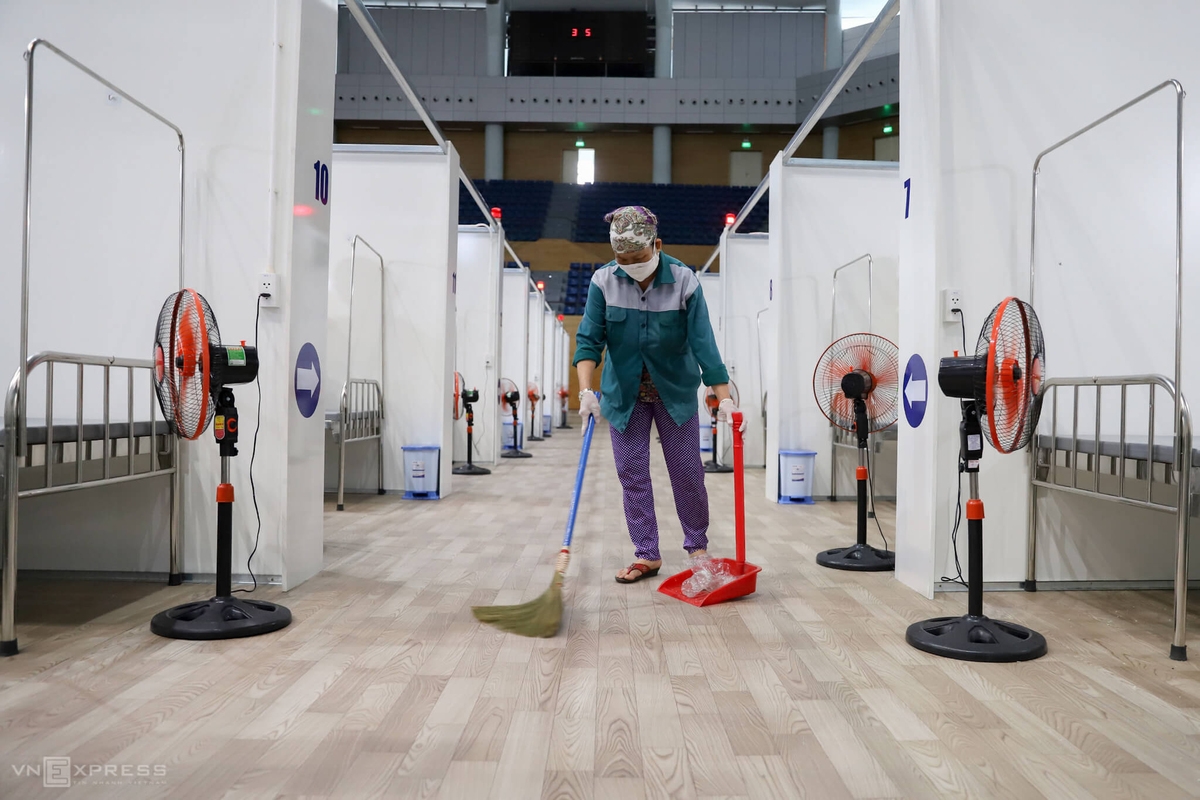 (Photo: VNE )
Janitors are cleaning the lobby and the rooms on August 5.
(Photo: VNE )
Workers are checking the electrical system for connections and installation of additional alarming lights.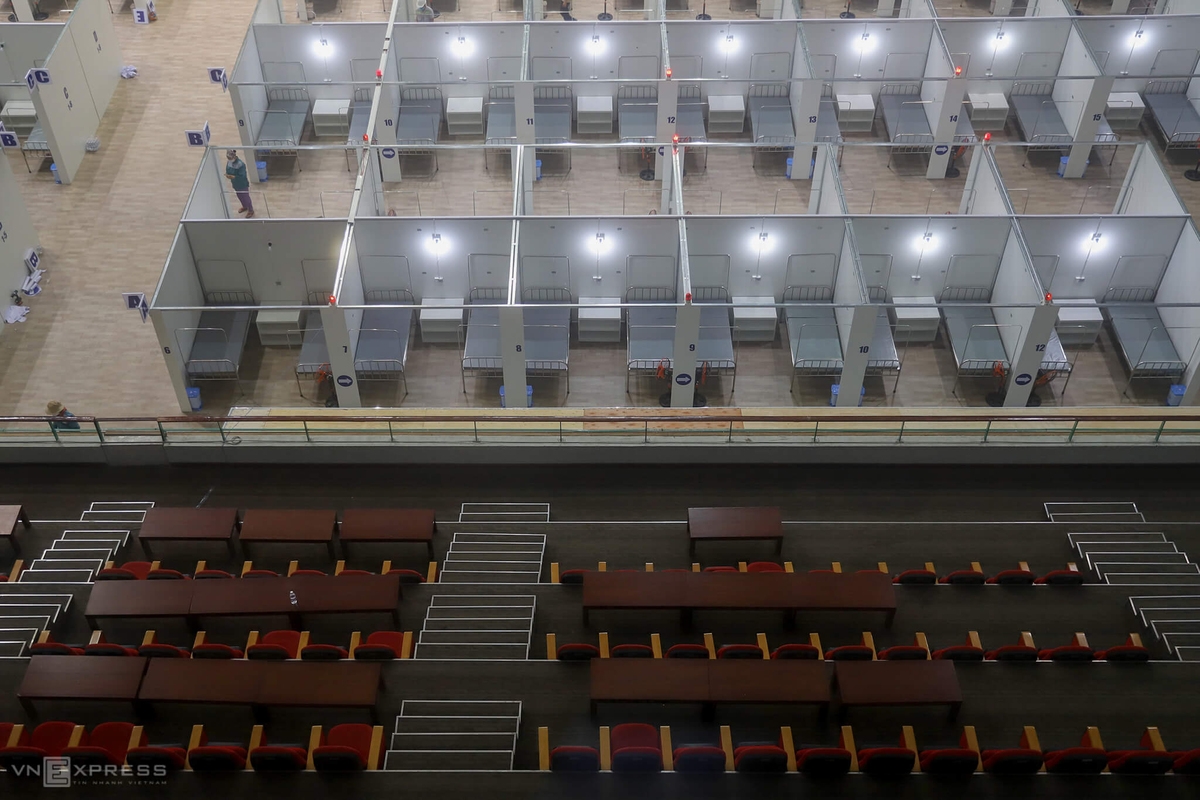 (Photo: VNE )
The bed's area is located on the first floor of Tien Son Sports Palace. On the upper floors, there are seats for resting. On the 4th floor, there is a VIP room where one can observe all the treating, examining activities underneath.
Ms. Ngo Thi Kim Yen, Director of Da Nang Department of Health said the simplest blood testing steps will be done in the makeshift hospital while the more complex samples will be brought to other health facilities for further testing.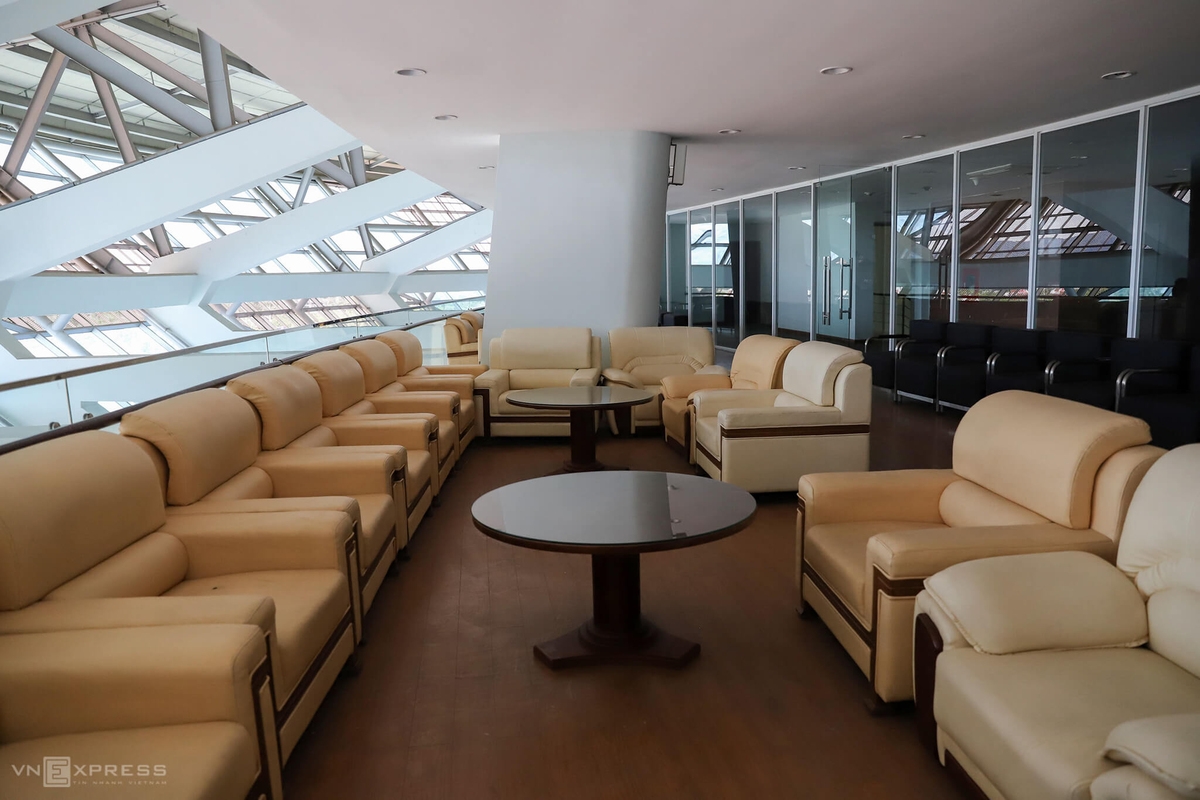 (Photo: VNE )
Next to the VIP area is the resting area, receptionist hall where medical personnel can use for exchanging work, meeting, and discussing treating options. Both elevators and staircases are readily available for movement.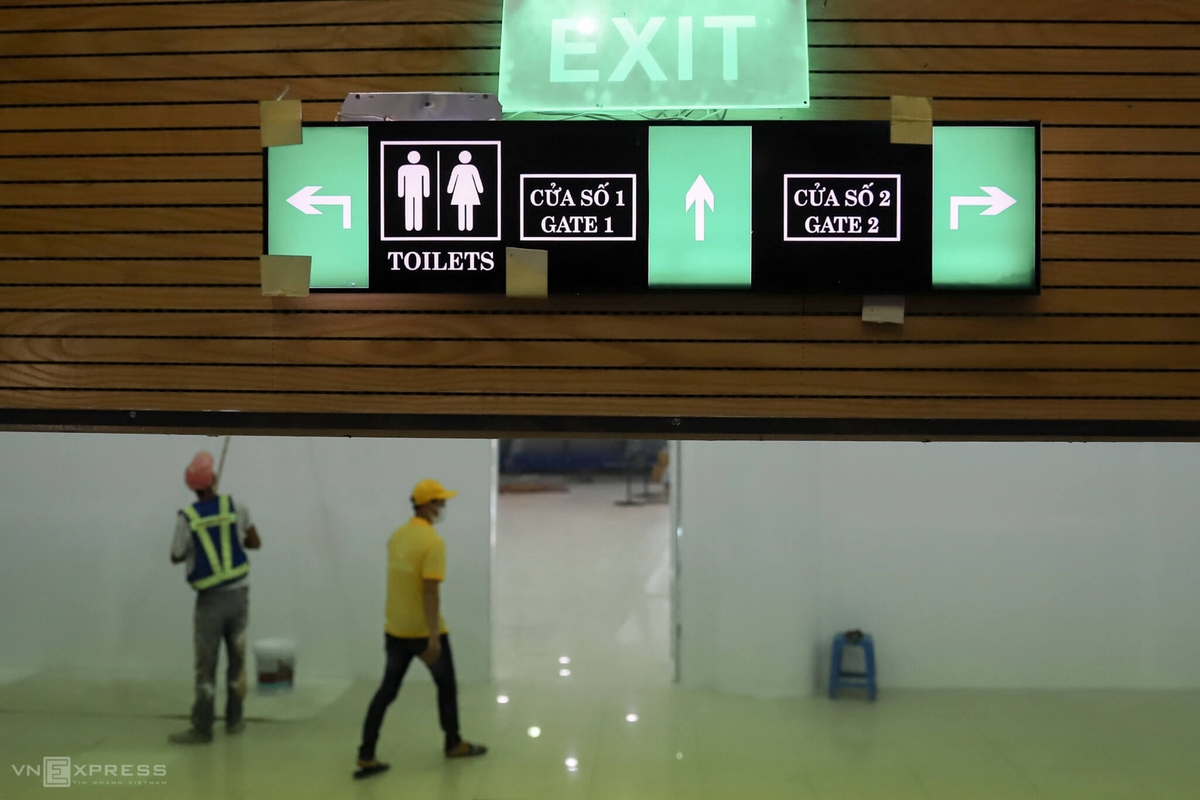 (Photo: VNE )
All entrance, exit doors have instructing guides.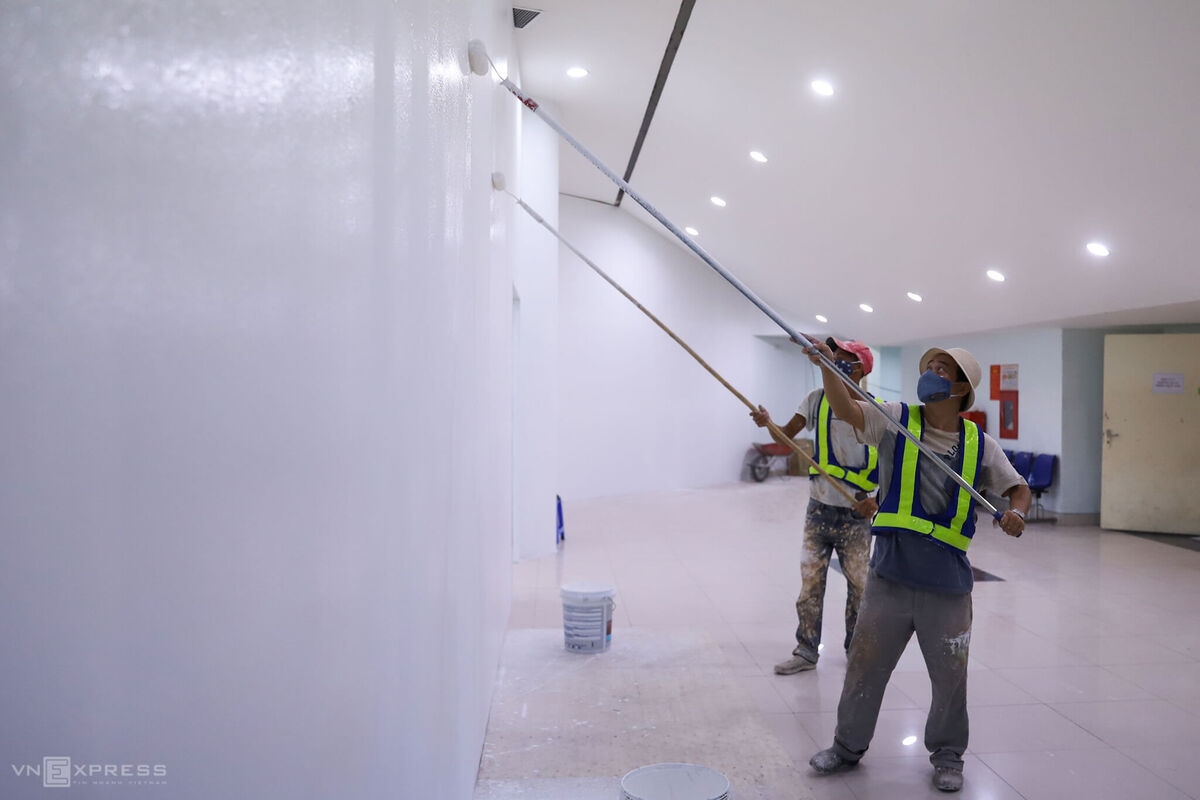 (Photo: VNE )
Walls are being painted. In many functional rooms, the construction is also urgently completed.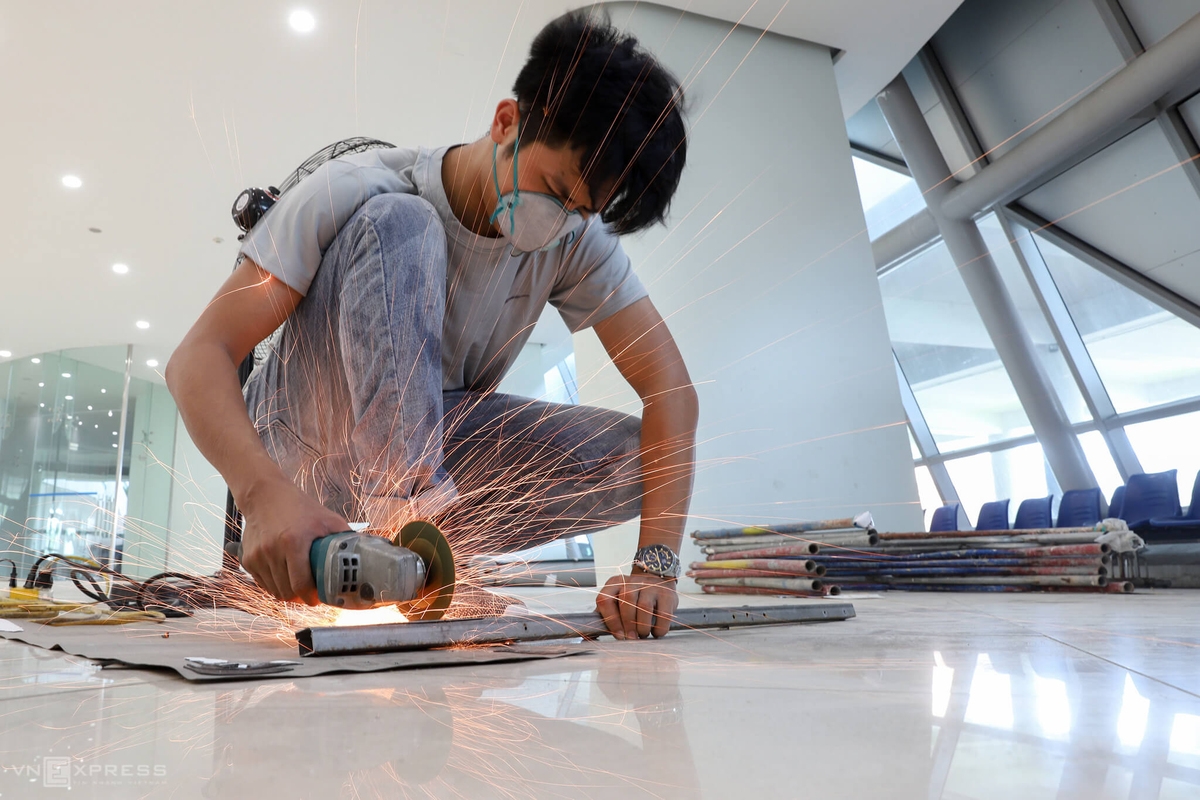 (Photo: VNE )
The workers are finishing the final stages of building the hospital.
This is the second field hospital established, after Hoa Vang field hospital, with a capacity of 200 beds. The city is closely monitoring the situation of the epidemic and is considering raising the maximum capacity of the hospital to 700 beds.
Jasmine Le