4 ideal campsites in Da Nang city for a getaway weekend
In Da Nang city, travelholics can choose from various picnic locations such as Hoa Trung lake, Son Tra peninsula, and Van village to spend the weekend with.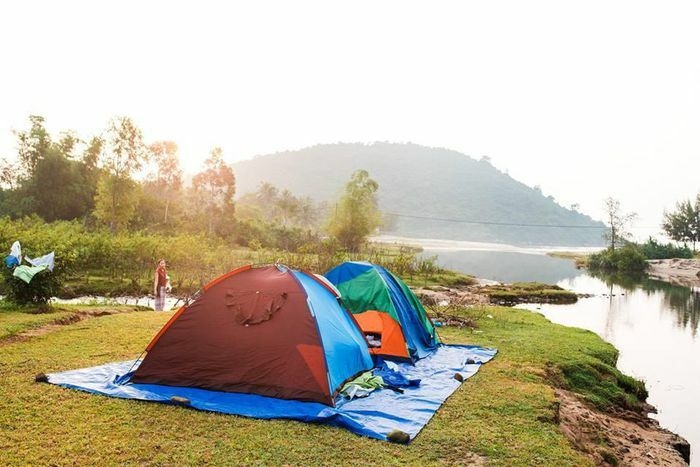 Famous campsites in Da Nang city. Photo:
Known as "the liveable city" in Vietnam, Da Nang is a not-to-be-missed destination for young people. And going on a picnic at such close to nature places is a must-try experience.
The Sky Well (Giếng Trời)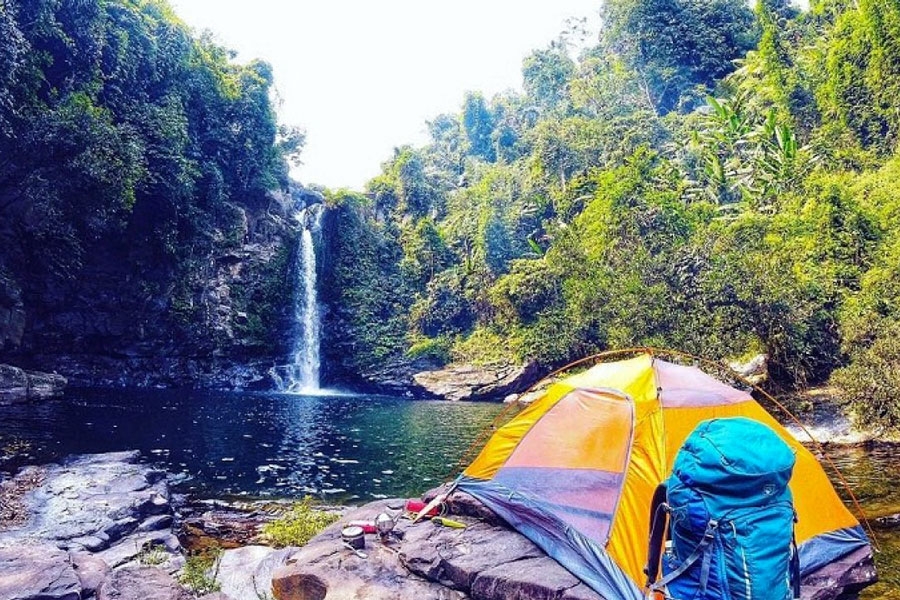 Photo: Zing News
The sky well, hidden in the primeval forest west of Da Nang city, is located in Hoa Ninh Commune, Hoa Vang District. To get there, from the parking lot of Ba Na Hills Complex, you have to cross the hill about 10 km with steep slopes. The gravel and rocky path will lead you to a green lake in the middle of the mountain.
Many people choose trekking because it is easier and safer. The sky well attracts travelers by its pristine scenery of nature and the fresh and cool air. Spring bathing and fishing are among the popular relaxation activities there.
The ideal time to visit the sky well is from June to September when it is less rainy, and the road is not too slippery, limiting risks.
Hoa Trung Lake (Hồ Hòa Trung)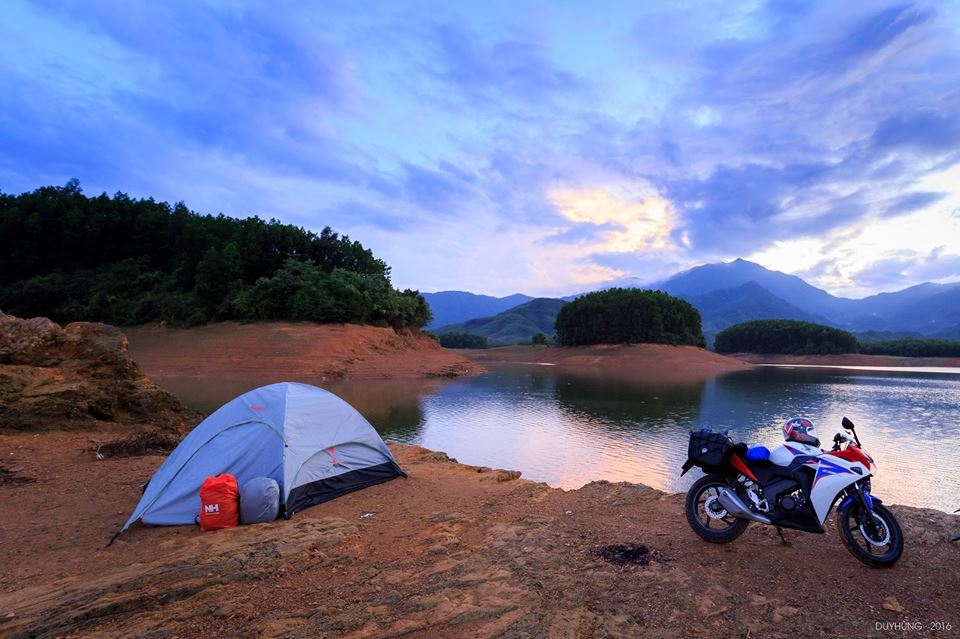 Photo: Flynow
20 km from the center of Da Nang, Hoa Trung lake is an amazing picnic spot. This is an artificial lake, providing water for domestic use and irrigation for the fields and crops. You can camp on vacant land which is about 500 meters from the lake. The lake is surrounded by green hills, and far away lies the range of Ba Na - Nui Chua.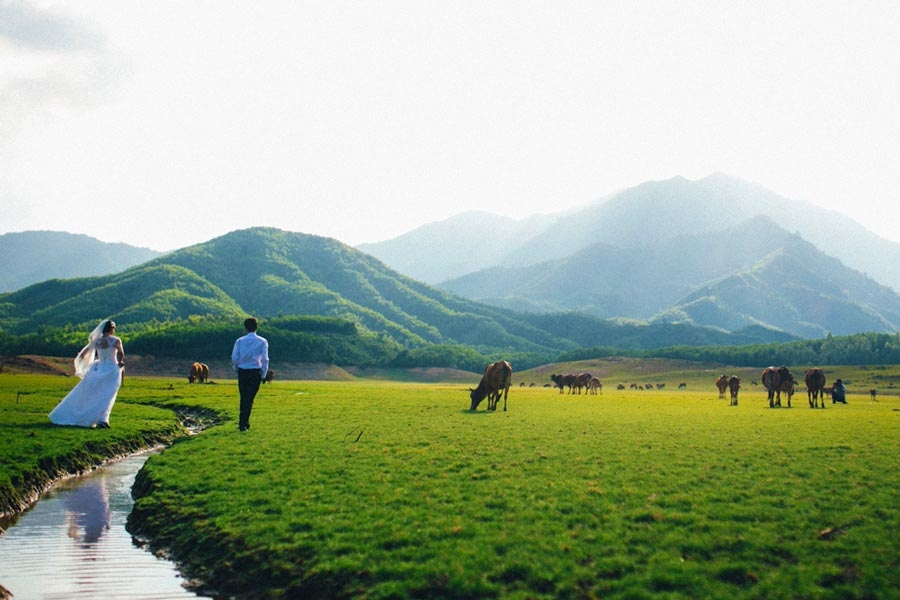 In the summer, the lake turns into a "Mongolian steppe". Photo: Cùng bạn du lịch
In the rainy season, you can explore the lake with friends by boat. In particular, in the summer, the lake dries up, turning into a "Mongolian grassland", which is an ideal check-in spot for young people. Occasionally, visitors, when riding motorbikes or walking in the lake, will encounter herds of buffaloes and cows grazing pleasantly.
Van village (Làng Vân)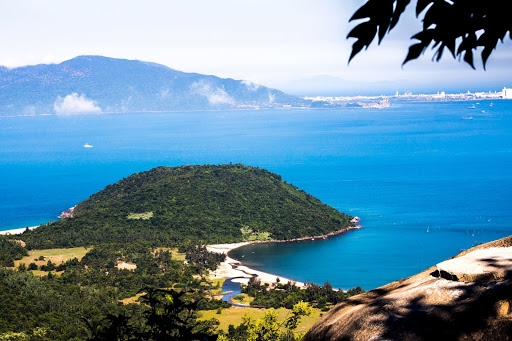 Photo: Báo Du lịch Việt Nam
Located on the coast of Da Nang, right at the foot of Hai Van pass, this place owns a beautiful unspoiled landscape, suitable for weekend camping trips. From the foothills of Hai Van Pass, it takes you about 10 minutes by motorbike to the parking lot, then around one more hour on foot to Van Village. Here, you can enjoy the fresh and quiet space, with beautiful beaches surrounded by evergreen rows of willow trees.
There are 3 popular campsites in Van village including Bai Dua, Bai Chinh and Bai Xoan. If you have plenty of time and enjoy the pristine beauty, Bai Xoan is the best option for camping.
Son Tra Peninsula (Bán đảo Sơn Trà)
Son Tra Peninsula, located about 7 kilometers away from the city center, attracts travelholics to explore by its spectacular check-in road, impressive sea view and many unique landmarks. This is the ideal place to have fun, picnic, and explore the beauty of nature.
Photo: Hemera Boutique Hotel
Green Lake or Bai But, located on the way to Son Tra peninsula, is one of the famous check-in spots, known as the small version of Da Lat city. The lake water is turquoise, crystal clear, and beautiful multicolored coral reefs can be seen on the bottom. The lake is surrounded by various-sized rocks, many trees, creating a beautiful scene like paradise.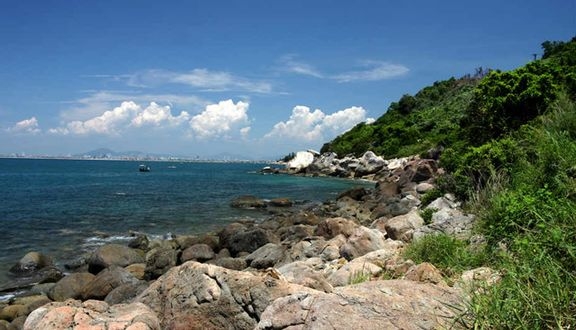 Bai But is one of the popular check-in spots in Son Tra Penisula. Photo: Foody
When in Bai Rang, visitors can enjoy the breathtaking nature of the stunning sea views with rays of sunshine and cool breeze. In addition to walking, enjoying the beautiful scenery or taking a cool bath, here, you can also experience surfing with water motorbikes, diving and watching coral reefs.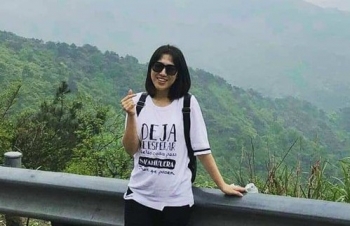 Overseas Vietnamese
Many Vietnamese students living around the world are facing a difficult time with the Covid-19 outbreak, longing for resumption of a normal curriculum and to fly home any time they wish.