Daily Horoscope for August 21: Astrological Prediction for Zodiac Signs
On August 21, the Libra Moon makes us cheerful and open-minded; it reinforces the desire for harmony in us. Love and partnership are at the center of our interest. We are feeling a romantic mood and can spend precious hours with our partner. We are open to new acquaintances.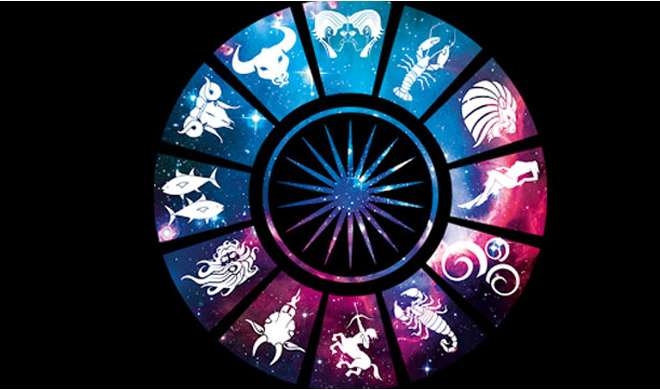 (Photo: Indian TV News)
Daily Planetary Overview
According to Horoscope.com, on August 21, the moon moves into Libra this morning, giving us a much-needed opportunity to find balance. You may have felt a little tightly wound the past couple of days, but the vibe right now is perfect for decompressing. The energy is light and you may feel as though you're flowing from task to task. Be sure to engage with your softer side a bit and indulge in fabrics, scents, and clothing that remind you of beauty.
There's a slight hiccup later as the moon opposes Chiron, which is currently in Aries. You may encounter others who are looking for balance but unable to create it for themselves. Libra energy gives us a tendency to put the comfort of others before our own, so watch out for interactions that are draining for you. If you're naturally empathic, you might need to disengage from people who deplete your energy. Issues around injustice or unfairness may also arise for you, which can create powerful triggers that throw you out of your zen zone.
Luckily, as you glide into nightfall, these issues should dissipate in time for you to have a calm and carefree evening at home. Be sure to enjoy some self-care tonight like a pedicure, facial, or bath. Today's intensity level is low, so enjoy it!
Aries
Today isn't a day for beating around the bush... so, you'll hear no poetic similes or extended metaphors from me! With Mars still in your sign, and Mercury moving into a new celestial home, it's time for some hard decisions. Success is certainly possible, but it will take focus and hard work. That's not necessarily a problem for you. But one thing is crucial; amidst the kerfuffle and the stress, you must remain kind and caring. Victory at the expense of your relationships is no victory at all.

Taurus
Deep in our hearts lies an infinity pool of kindness; it's so immense that it's as abundant as water. So why do we experience a lack of it? What causes the daily 'drought-like' conditions we're so familiar with? It's as if the pipes that distribute compassion clog up over time so our most precious qualities hardly even trickle out. Yet we possess the metaphorical tools to clear those pipes. The New Moon encourages you to flood your world with feeling. Kindness will be more helpful than robustness.
Gemini
Pharrell Williams described happiness as something that entices us to make noise; 'Clap along if you feel like a room without a roof'. Although we've all experienced joy, there are fewer of us who've had the roofless room experience! But we understand the sentiments of his hit song. And just because we can't all totally relate to the lyrics doesn't mean we can't be happy. As your ruling planet, Mercury, enters Virgo, it's time to gauge your happiness level. You're about to experience more.

Cancer
Can't you try a little harder? Go the extra mile? Think of how much your production rate could be increased if, instead of setting your alarm a little earlier, you just phased sleep completely out of your life. Stop! Sure, you might be more 'successful' if you increased your efficiency, but when will it be enough just to know that you've done your best? The New Moon brings a cosmic reminder of the value of focusing on the small, special things. You have much to gain by doing that today.
Leo
In the olden days, when we could wander around tourist spots, you might have posed for a street artist. For a fee, you could have been turned into a caricature of yourself. Although it would have been a picture of you, it wouldn't represent what you really looked like. Similarly, in your world, either someone has been viewing you with an unhelpful bias, or you've been seeing a distorted image in the mirror. The New Moon changes the picture and enables you to be seen for who you really are.

Virgo
Just because they say that everything happens for a reason does that mean that the reason is always reasonable? And is 'reasonable' always positive? What if you find yourself dealing with a situation that has been caused by someone piling on pressure to ensure that things go their way? Surely you're entitled to ask questions about the best way to proceed? You've had to take a lot on trust recently. As Mercury, your ruling planet, enters your sign, you'll see proof that you made the right decision.
Libra
When you're an open-minded Libran, some questions are hard to answer; they are open-ended. Depending on how you approach them you can arrive at a different conclusion. You make a decision, but upon further reflection, your opinion alters. Does that mean that there's something wrong with you? Or could it be that life isn't as cut and dried as some rather dull, limited folk seem to enjoy pretending it is? The New Moon's energy brings guidance; but you don't have to resolve anything today.

Scorpio
With every hour that passes, we change, grow and evolve. You're not the same person you were yesterday, let alone last week. Every success (and every mistake) teaches us how to handle situations with more nuance and grace. We become more adept at understanding other people's views; and of finding compromises that work for both parties. These changes might be infinitesimal but, over time, they add up to something extraordinary. You can put your skills to good use today.
Sagittarius
'Diagnosis is half the cure'; a pithy saying that offers a simple solution. And there's something to be said for it. Once we know what's wrong, we can set to work tackling it. We have more patience, our stamina is high and we're optimistic. Yet, things are seldom simple; not all diagnoses come with cures and, in such instances, it's hard to be motivated. If you're despairing over a recent assessment of a situation in your life, get a second opinion. It may be more positive.

Capricorn
You pride yourself on being a person of your word. When you say you're going to do something, you do everything in your power to do it. You'll go to the metaphorical ends of the earth if necessary, and you never give up without a battle. This is an extraordinarily valuable aspect of your character; such qualities are more and more rare these days. Yet there are times when you realise you're striving for something that's not as important as it seems. Don't waste your skills today.
Aquarius
The best chefs in the world can't create a plate of food that tastes anywhere near as good as the one that appears before you when you're starving. When we really want something, and we have to wait for it, our level of appreciation grows exponentially. Any critical thoughts disappear. We don't think about how good or bad it is... the fact that we have what we need is enough to make us happy. Although there will be reasons to find fault today, why bother when there's so much to make you smile?
Pisces
The time has come to say something that needs to be said... and if not by you, then who? Is there anything to be gained by tip-toeing around sensitive subjects, and nursing other people's egos? Use your Piscean diplomacy of course - there's no need for unnecessary confrontation; it will only cause more drama. But remember, you're not the one who created this; and attack is a legitimate form of defense. The New Moon brings confidence. Don't be afraid to do what needs to be done.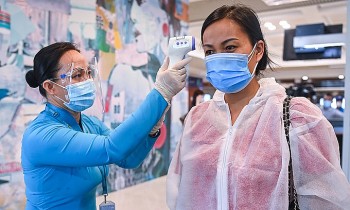 National
Vietnam News Today (October 20): Vietnam adds 3,034 Covid-19 cases to national infection tally; HCM City enhances cooperation with China's Shanghai; Thirty-two localities declare Covid-19 risk levels; Transport ministry mulls letting the unvaccinated fly.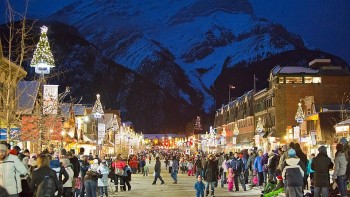 Travel
If you are looking to celebrate your Christmas somewhere else outside the country, then Canada can be the perfect choice for you with these 10 best and most idyllic places to have a wonderful Christmas holiday with your friends and families.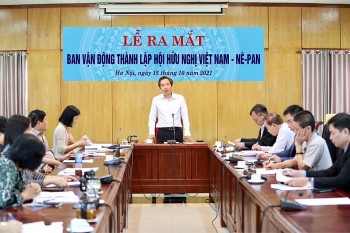 Friendship
The Advocacy Committee for the establishment of the Vietnam - Nepal Friendship Association was officially launched.