Daily Horoscope for January 16: Astrological Prediction for all Zodiac Signs
Daily Horoscope for January 16:
The moon sextiles Mars in the wee hours of the morning, just after midnight, bringing a sense of spirited discord if you're still awake.
Daily Planetary Overview
You might be tempted to take a playful dig at your partner, which could result in a misunderstanding. If that's the case, you can likely save their feelings and keep things light by taking a dig at yourself as well.
When the moon sextiles Uranus in the morning, you're going to feel more open to trying new things, and you could find yourself actively seeking change in your day-to-day life. Your mood could be easily changeable, but this isn't to be confused with mood swings. It just means that you're likely to change some ideas and your feelings about them throughout the day, and this is a positive.
You are also likely to have chance encounters like never before. These could involve new people or old friends and bring ideas, solutions, and inspiration, especially if there are women around. Lower your inhibitions and let the day take you where it will. The moon sextiles Venus later, and your charm and wit are bound to be at their peak. If you can take your loved ones with you on this day of adventure, it will be even more memorable.
Aries
The first sign of the Zodiac, Aries are the trailblazers. Passionate and independent, Aries will never do something just because everyone else is doing it—a Ram needs to be 100 percent committed to the task at hand.
Jan 16, 2021 - Today you might work on a lot of writing, Aries. It might be your own or editing the work of others. You could find what you're doing exciting and stimulating. Phone calls to interesting people could also take place. The only caution is don't tire yourself out. You could be on such an intellectual high that mundane matters like meals slip your mind.
Taurus
Smart, ambitious, and trustworthy, Taurus is the anchor of the Zodiac. Amazing friends, colleagues, and partners, Taureans value honesty above all else and are proud that their personal relationships tend to be drama free.
Jan 16, 2021 - If you've been thinking of taking a long trip by air, Taurus, this is the day to start planning it - or even leave, if you can work it in. Your excitement and anticipation are high, and your sense of adventure is at a peak. You won't complete the day without doing something unusual or exciting, such as going to a concert, play, or sporting event. You will remember it for a long time.
Gemini
Smart, passionate, and dynamic, Gemini is characterized by the Twins, Castor and Pollux, and is known for having two different sides they can display to the world. Expert communicators, Gemini is the chameleon of the Zodiac, adept at blending into different groups based on the vibe and energy they perceive.
Jan 16, 2021 - Paperwork regarding money might need attention today, Gemini, as you could be planning to entertain visitors. These are apt to be exciting people bringing good news and interesting information. You might also expect a delivery of some new books or equipment, and this should contribute to the excitement. The doors to adventure are going to open up in some way. Use this to your advantage.
Cancer
Emotional, intuitive, and practically psychic; ruled by the moon and characterized by the crab, Cancer has so much going on in its watery depths. Cancers may seem prickly and standoffish at the first meeting, once they make the decision to become friends with someone, that person has a friend for life.
Jan 16, 2021 - You might spend hours on the phone today, Cancer, possibly discussing opportunities to perform services for others. Your mental and physical energy should be high. You will want to use as many tools as you can to get whatever information you need, including books and the Internet. You're going to want to get out and walk or work out, as you will need to work off excess energy.
Leo
Bold, intelligent, warm, and courageous, fire sign Leo is a natural leader of the Zodiac, ready to blaze a trail, vanquish injustice, and make a name for themselves along the way. Blessed with high self-esteem, Lions know that they possess enviable traits—and they're proud of them.
Jan 16, 2021 - New, exciting opportunities to earn more money might come your way today, Leo perhaps through new fields. Colleagues could bring information. Your sense of adventure is high, so risks might seem more attractive than usual. Don't get carried away. Don't forget to explore every possibility in detail before committing to anything. Nothing is certain, even on days like today.
Virgo
Smart, sophisticated, and kind, Virgo gets the job done without complaining. Virgos are amazing friends, always there to lend a hand and also lend advice. Practical Virgos are incredibly adept at big picture thinking, and planning out their life, their vacations, and what they're going to do today isn't a drag it makes them feel in control and secure.
Jan 16, 2021 - Friendships or love relationships formed today are rooted as much in intellectual compatibility as emotional attraction, Virgo. Stimulating conversations could take place with old and new friends alike. Creative projects go well. If you've been looking for some information, you should find it today. This should be a very busy, exciting day on a number of different levels.
Libra
Intelligent, kind, and always willing to put others before themselves, Libras value harmony in all forms. Ruled by Venus, the planet of beauty, Libra adores a life that looks good. As the master of compromise and diplomacy, Libra is adept at seeing all points of view and excels at crafting compromises and effecting mediation between others.
Jan 16, 2021 - You're generally intuitive, Libra, but today you could be so sensitive to others that you pick up on just about everything. Stay away from hospitals or police stations if you can. You might absorb everyone's pain. It's better to put this vibe to work spiritually or artistically. Seek friends and colleagues who work with you in these departments and you should have a wonderful day.
Scorpio
Passionate, independent, and unafraid to blaze their own trail no matter what others think, Scorpios make a statement wherever they go. They love debates, aren't afraid of controversy, and won't back down from a debate.
Jan 16, 2021 - Expect a busy day, Scorpio. You're likely to spend a lot of time in the car running errands and paying visits, perhaps related to projects. A number of phone calls might have to be made to friends or members of a group with which you're affiliated. This might involve sharing good news or exciting information that can lead to intriguing conversations. The day could be stimulating as well as busy.
Sagittarius
Independent and strong-willed, Sagittarius personalities are all about going off the beaten path. Sagittarius isn't afraid to step away from the pack and is a natural-born leader who goes after what he or she wants, regardless of what other people think.
Jan 16, 2021 - Today you might want to put one last burst of effort into a project, as this could make a big difference to your income and status, Sagittarius. It could put you before the public in some way. Your physical energy is high and mental abilities especially sharp. Whatever you choose to work on will be accomplished quickly and skillfully. Relations with others will be congenial and supportive.
Capricorn
Smart, hardworking, and fully in control of their destiny, a Capricorn will always get what they set their mind to, in both personal and professional life—no excuses. Capricorns may get a reputation as stubborn, but they simply know what they want, and also know how they wish other people would behave.
Jan 16, 2021 - So many ideas are flooding your mind today that you might have trouble sorting them out if you don't write them down, Capricorn. They could involve travel, education, group activities, writing, and publishing. You might want to discuss them with friends or members of a group to which you belong. Your mind is in the clouds, so practical matters could seem tedious.
Aquarius
Independent and enigmatical, Aquarians are unique. There is no one quite like an Aquarius, and because each is so incredibly individual, it can be tough to describe them as a group. Aquarians don't like labels, and may shy away from any adjective—even the good ones you might bestow upon them.
Jan 16, 2021 - A copious amount of physical and mental energy could focus on psychic, metaphysical, or spiritual activities today, Aquarius. You're feeling especially intuitive. You could almost read minds. One possible channel for all this energy is service to others, perhaps counseling or maybe even healing of some kind. You might also want to write down your ideas on whatever subject interests you most.
Pisces
Smart, creative, and deeply intuitive, Pisces can be close to psychic. Pisces feel things deeply and have incredibly strong gut reactions. A Pisces "knows" things from deep within, and can often judge whether a person or situation is good or bad.
Jan 16, 2021 - Social events and group activities are likely to take up most of your day, Pisces. You could come into contact with so many people you may not be able to keep track of them all. Get contact information for all new acquaintances. You should experience a lot of intellectual stimulation. Conversations take up most of your energy. This should be an enjoyable but tiring day.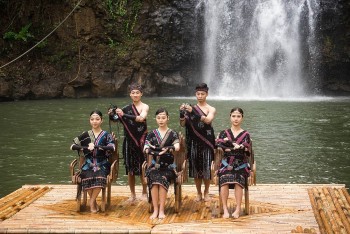 Travel
Many passengers applaud the creativity of the flight instruction video that Vietnam Airlines has recently introduced on their flights. This video not only creatively conveys the message of flight safety but also helps to spread globally the unique, indigenous cultural values ​​of the country and people of Vietnam.