Dang Thi Thanh Huong: Vietnamese Poet in USA Who Yearns for the Homeland
Living half the world away from her native Vietnam, Dang Thi Thanh Huong writes about the glory of her country and its people.
During her poetry career, Dang Thi Thanh Huong has wrote special features, gaining a reputation for her unique writing style and distinctive creations. In 2019, at the peak of her career, Huong stopped writing, left Vietnam for the USA to reunite with her daughter and grandson.
A special job in the USA
- How is your life after leaving Vietnam for the USA?
I used to be a journalist. I worked in the business field, and opened coffee shops, spas, cosmetic shops, and hotels. I even worked in real estate. With such experience, after moving to the US, I learned about American life.
Young people may love living here but older people like me will feel a bit difficult to integrate. However, I quickly adapted. First I learned to drive and found myself a job. I was fortunate that a few Vietnamese newspapers invited me to collaborate. However, I have to do other jobs to ensure my income.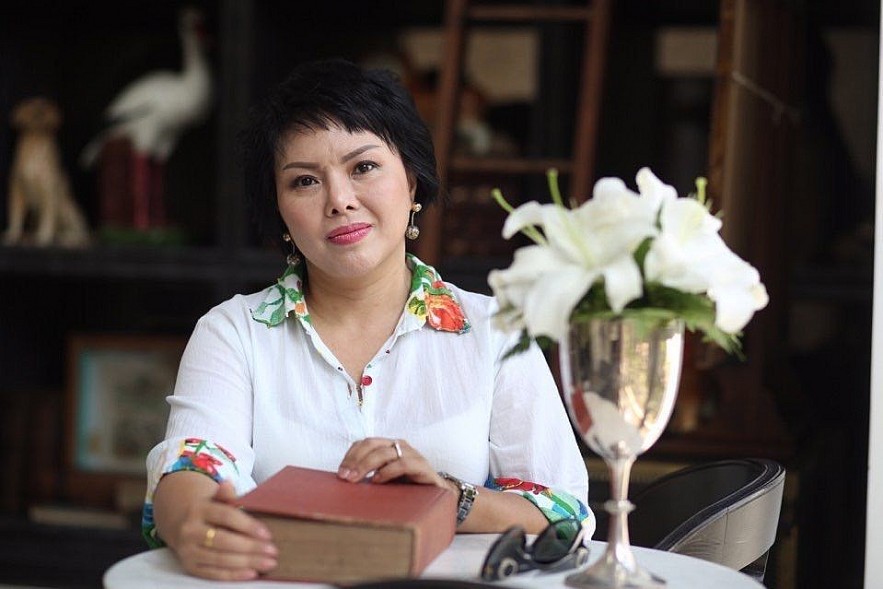 Poet Dang Thi Thanh Huong.
You can find all kinds of occupations in the US, most of which are manual labor. The more physically hard the job is, the higher you get paid. After a long search, I finally chose dog walking. So I take care of dogs by taking them for walks. I'm really busy with my new job, but I'm happy with my love for my special customers.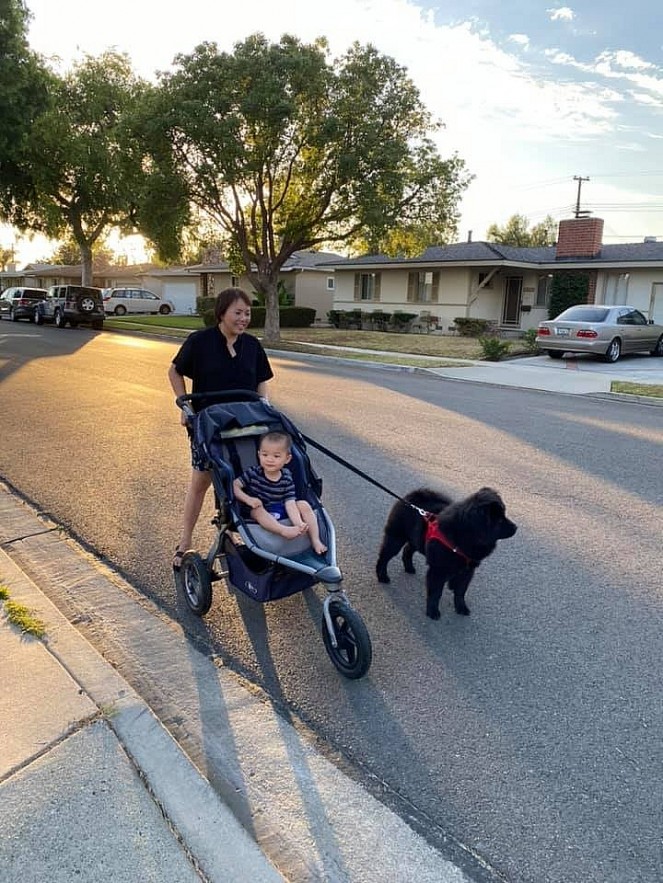 Doan Thi Thanh Huong walks a dog.
Then on the weekends, I take care of an 87-year-old man who had a stroke. After nearly 6 months on the job, I earn USD 125 per day and have enough experience to feel all the hardships of living in foreign countries.
These jobs help boost my mood, ease my homesickness and provide me with a legitimate income, so that I can support Vietnam's Covid-19 Vaccine Fund.
-Through your story, it seems like life in the USA is not as rosy as the assumption?
For many people, the American Dream is still a thing, which is true because, in a free and big country like the US, you will receive results commensurate to your hard work whatever class of society you are in.
The dream is great, but the reality is harsh. America is not a paradise. The country has more than just success and enjoyment. If you do not learn that fact, you will have to pay the price for those illusions. You might end up homeless if you are lazy and do not try to make a living.
- Do you miss Vietnam?
Memories about Vietnam always stay in my heart. Sometimes when I drive home after a long working day in the dark sunset, seeing houses huddle under the dim golden light, I shed tears because of homesickness. If it were not for the sake of my child and grandchild, I would have returned to Vietnam.
During Covid-19, it was difficult to buy flight tickets. I put all those feelings in poems. My poetry book "Canh cua ben kia troi" (The door on the other side of the sky), which has just been published, consists of 90 poems selected from 300 of my recent writings. They are all about our short life and a new door that will be opened for us when we pass away. They are about the pain that the whole world experienced during Covid.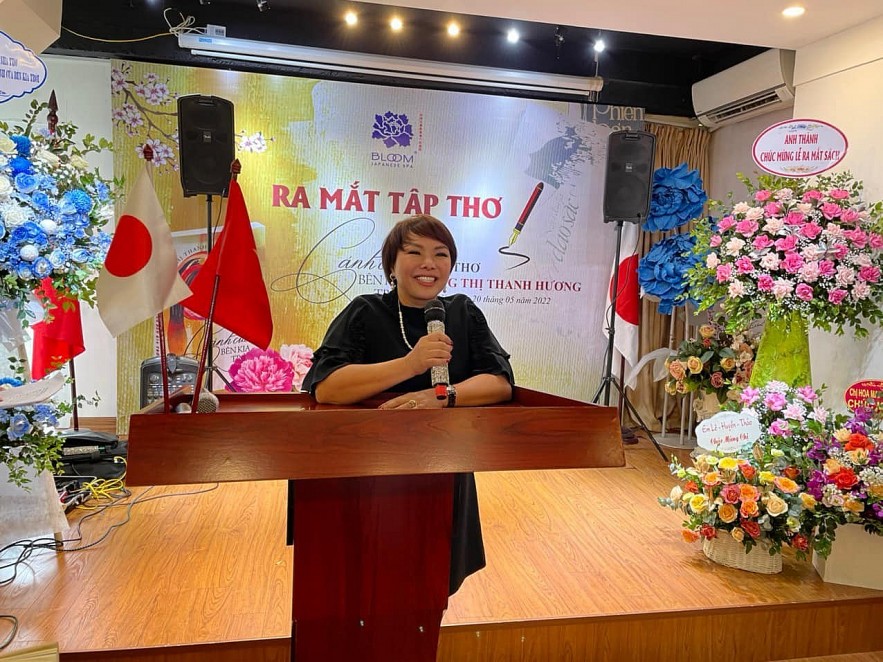 "The door on the other side of the sky"
- Will you return to Vietnam, given that you miss your homeland that much?
Yes, when my daughter and grandson have a more stable life. After living here for three years, I become a permanent resident in the United States. I just need one more year to take the citizenship test and become a global citizen. When that day comes, I will return to Vietnam. With my experience in the States, I will write novels about Vietnamese expatriates here.
For me, my hometown is always the warmest place. I still own a house in Vietnam so that after years of adventure I will return to Hanoi. Only in Hanoi can I find myself protected and soothed from my lonely poetic life.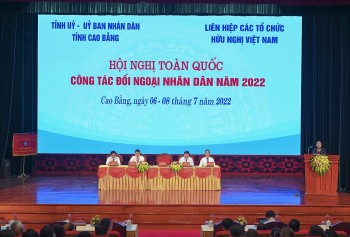 Friendship
During the event, many important issues will be discussed, and constructive suggestions and solutions will be provided to promote more effective people-to-people diplomacy operations.