World breaking news today (April 28): Deadly India Covid-19 outbreak hits US Diplomatic Mission, killing two
World breaking news today (April 28): India Covid-19 outbreak hits US Diplomatic Mission. Meanwhile, Biden to propose free preschool, Japan highlights concern over China's military and gold price also make headlines today.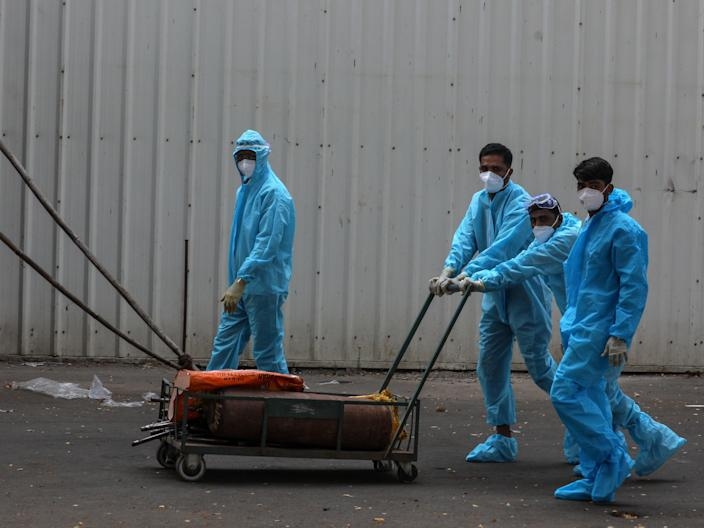 (Photo: Yahoo News)
Deadly India Covid-19 outbreak hits US Diplomatic Mission, killing two
At least two local hires of the U.S. diplomatic mission to India have died and more than 100 personnel, including Americans, have been infected in the punishing COVID-19 wave currently gripping the nation, according to CNN.
It is not clear where the affected employees are located among the U.S.'s five consulate offices across the country and major embassy in New Dehli.
American personnel, family members and local staff finally received their first COVID-19 vaccines just two weeks ago amid frustration over the rising case numbers, a source told CNN. The source added that the U.S. diplomatic mission staff felt they were not being prioritized given the fact that most foreign service diplomats in Europe and elsewhere—including Kabul and Baghdad—had already received their shots.
Secretary of State Tony Blinken referred to the growing frustration by diplomats abroad in February, and the State Department spokesman Ned Price said on April 18 they had "completed deployment of vaccines to all of our posts abroad." Though by then, the situation in India had already begun to spiral out of control.
In a statement to CNN, the State Department said they had no priority higher than the safety and security of employees. "We are closely monitoring the situation and we will take all necessary measures to safeguard the health and well-being of our employees, including offering vaccines to employees."
Biden to propose free preschool
President Joe Biden will call for free preschool for all three- and four-year-old children, a $200 billion investment to be rolled out as part of his sweeping American Families Plan being unveiled Wednesday in an address to Congress.
The administration said the historic investment would benefit 5 million children and save the average family $13,000. It calls for providing federal funds to help the states offer preschool, with teachers and other employees earning $15 an hour.
"These investments will give American children a head start and pave the way for the best-educated generation in U.S. history," the administration said.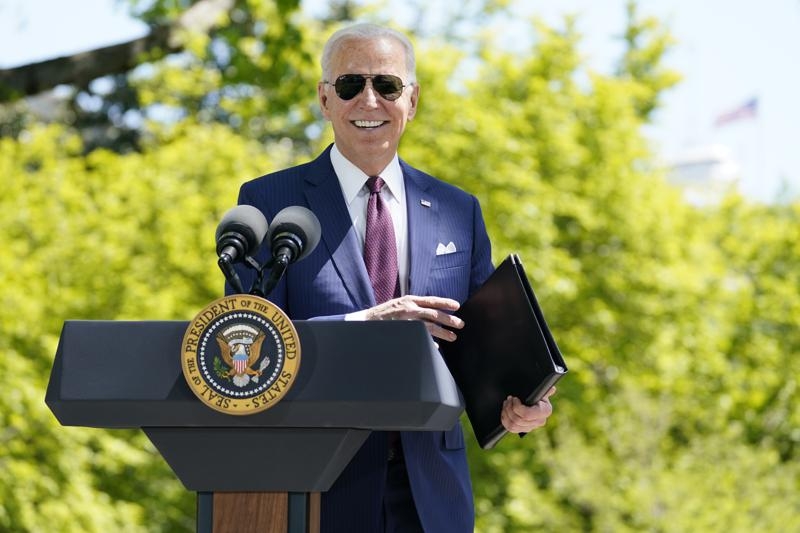 President Joe Biden responds to a question from reporters about COVID-19, on the North Lawn of the White House, Tuesday, April 27, 2021, in Washington. (AP Photo/Evan Vucci)
The new details are part of Biden's $1 trillion-plus package, an ambitious next phase of his massive infrastructure investment program, this one focused on so-called human infrastructure — child care, health care, education and other core aspects of the household architecture that undergird everyday life for countless Americans.
Together with Biden's American Jobs Plan, a $2.3 trillion infrastructure investment to be funded by a corporate tax hike, they add up a whopping $4 trillion effort to fulfill his campaign vow to Build Back Better. The American Families Plan would be paid for by hiking taxes on the wealthiest 1% of Americans, in keeping with the president's vow not to raise taxes on those making less than $400,000 a year.
Ahead of Wednesday's speech, lawmakers have been pushing to make sure key priorities are included, AP reported.
Japan highlights concern over China's military in diplomacy report
The Japanese government emphasized concerns over China's military expansion and growing activities in the East and South China seas in an annual foreign policy report released Tuesday.
The 2021 edition of the Diplomatic Bluebook said China's expansion of military capabilities that lack transparency and growing unilateral actions to change the status quo in Asian waters pose "strong concerns" in the region and to the international community.
Last year's report described such Chinese military activities as "common concerns," while highlighting Chinese President Xi Jinping's visit to Japan for the Group of 20 summit in Osaka and a thaw in Japan-China relations.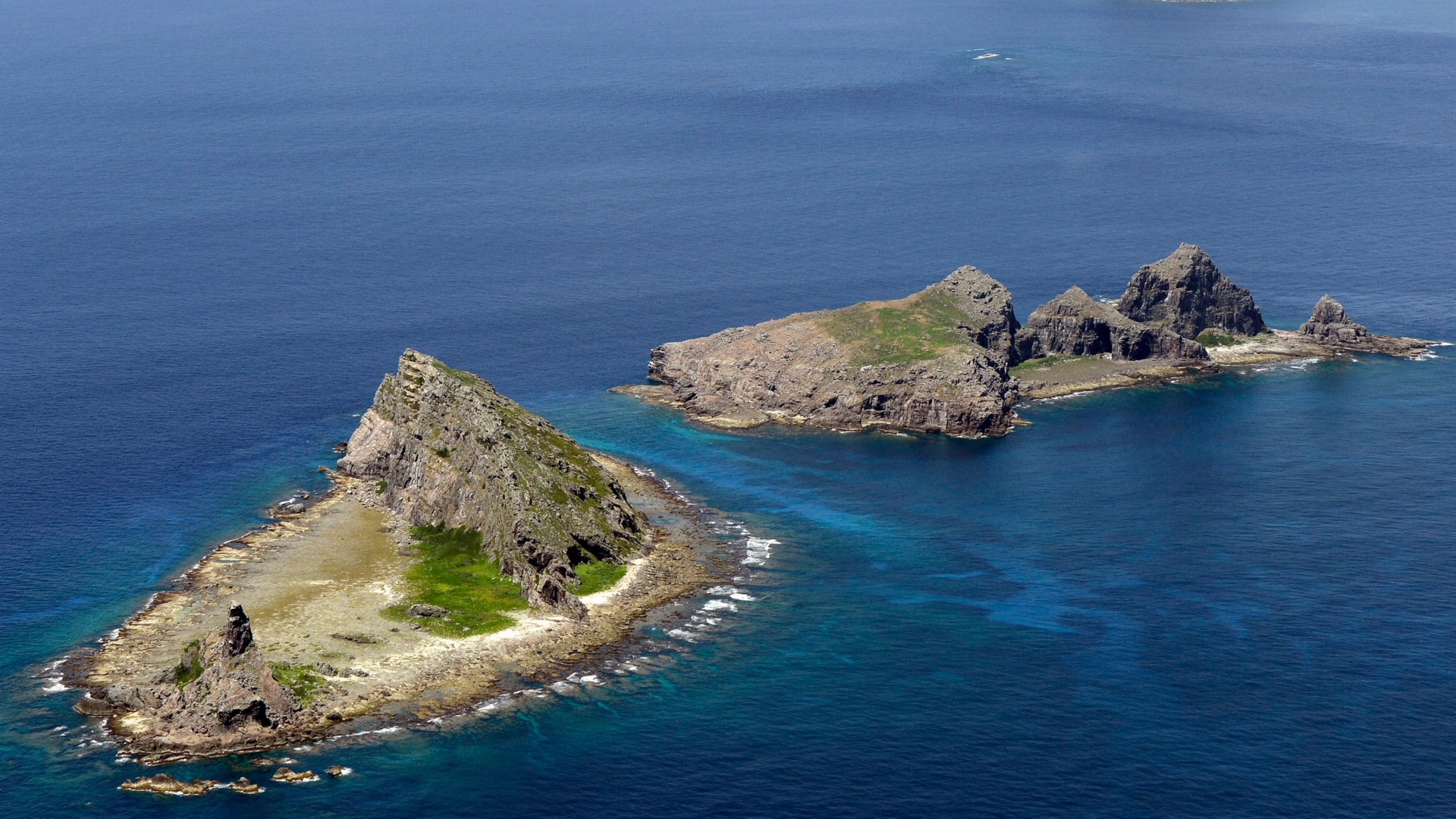 (Photo: Nikkei Asia)
The report, which continues to refer to ties with China as "one of the most important bilateral relations," comes at a time when China is stepping up activities in the territorial waters around Japan's Senkaku Islands in the East China Sea, a group of uninhabited islands Beijing claims and calls Diaoyu.
Japan has turned to a grouping with the United States, Australia and India, called the Quad, to advance concepts such as freedom of navigation in the Indo-Pacific region and the rule of law amid China's growing assertiveness.
The report said the framework's visions have gained international support, and Japan will seek to cooperate with more countries through bilateral and multilateral dialogues.
China accuses the Quad of being the beginnings of an Asian version of the North Atlantic Treaty Organization seeking to undermine its rise. The report submitted to the Cabinet by Foreign Minister Toshimitsu Motegi criticized China's new coast guard law which took effect earlier in the year authorizing the use of force by its coast guard in contested waters.
The report also cited China's alleged human rights abuses in the Xinjiang region and the crackdown on Hong Kong as issues of concern. It did not, however, refer to issues surrounding China's increasing activities around Taiwan, which Beijing regards as a renegade province to be reunited with the mainland.
The statement after the summit in Washington earlier in April was the first time in more than half a century that such a document by Japanese and U.S. leaders has mentioned the self-ruled island, according to Nikkei Asia.
Oil spill near China's Qingdao port after ship collision in fog
A tanker carrying around one million barrels of bitumen mix was involved in a collision near the Chinese port city of Qingdao during heavy fog, spilling oil into the Yellow Sea, Chinese maritime officials and tanker representatives said on Tuesday.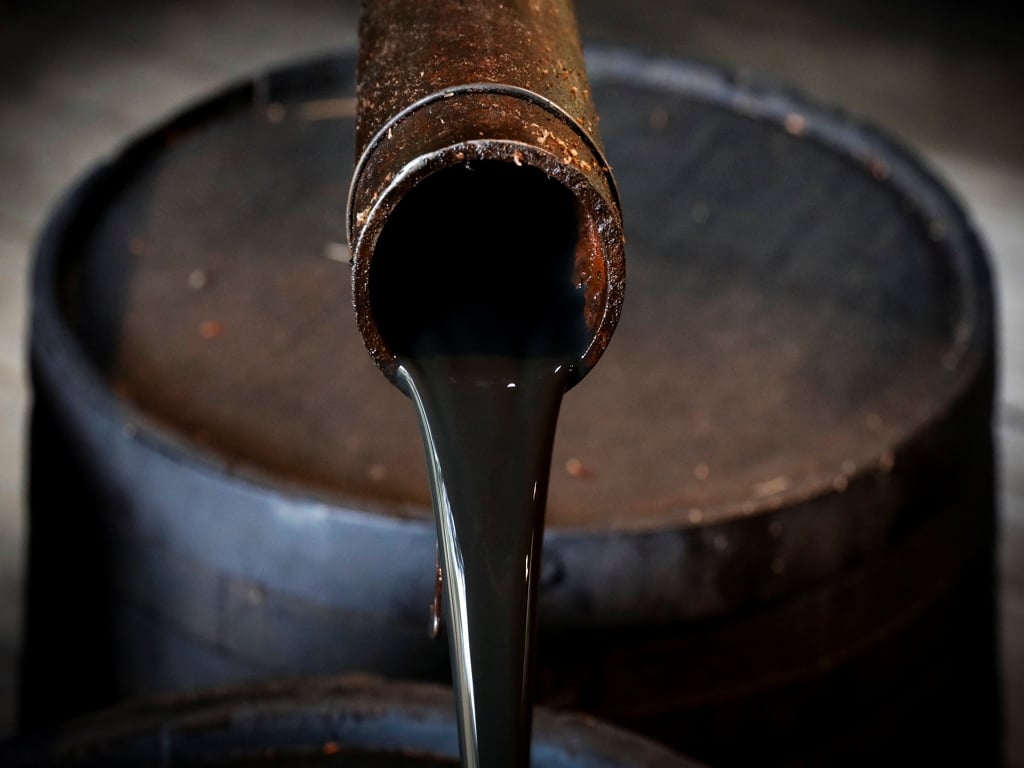 (Photo: Business Recorder)
The collision involving the anchored Liberia-flagged tanker A Symphony and the bulk vessel Sea Justice took place at 0850 local time (0050 GMT), A Symphony's manager Goodwood Ship Management said in an e-mail.
"The force of the impact on the forward port side caused a breach in cargo tanks and ballast tanks, with a quantity of oil lost into the ocean," Goodwood said, adding all of the crew had been accounted for and there were no injuries.
It was not immediately possible to contact the owner of the Sea Justice and the extent of the spill was also unclear as operations to contain it were hindered by the fog, Reuters reported.
Gold price forecast – gold markets show hesitation
Gold markets have gone back and forth during the trading session again on Tuesday as we continue to see a lot of choppy behavior.
Gold markets have gone back and forth during the course of the trading session on Tuesday as we are simply squeezing between the 50 day EMA underneath and the 200 day EMA above. This continues to create a bit of a "push/pull" type of dynamic, and therefore it is not a huge surprise that we are sitting at roughly unchanged as I record this. The $1800 level of course is sitting just above the 200 day EMA as well, and therefore I think it shows a significant amount of resistance going forward, according to FX Empire.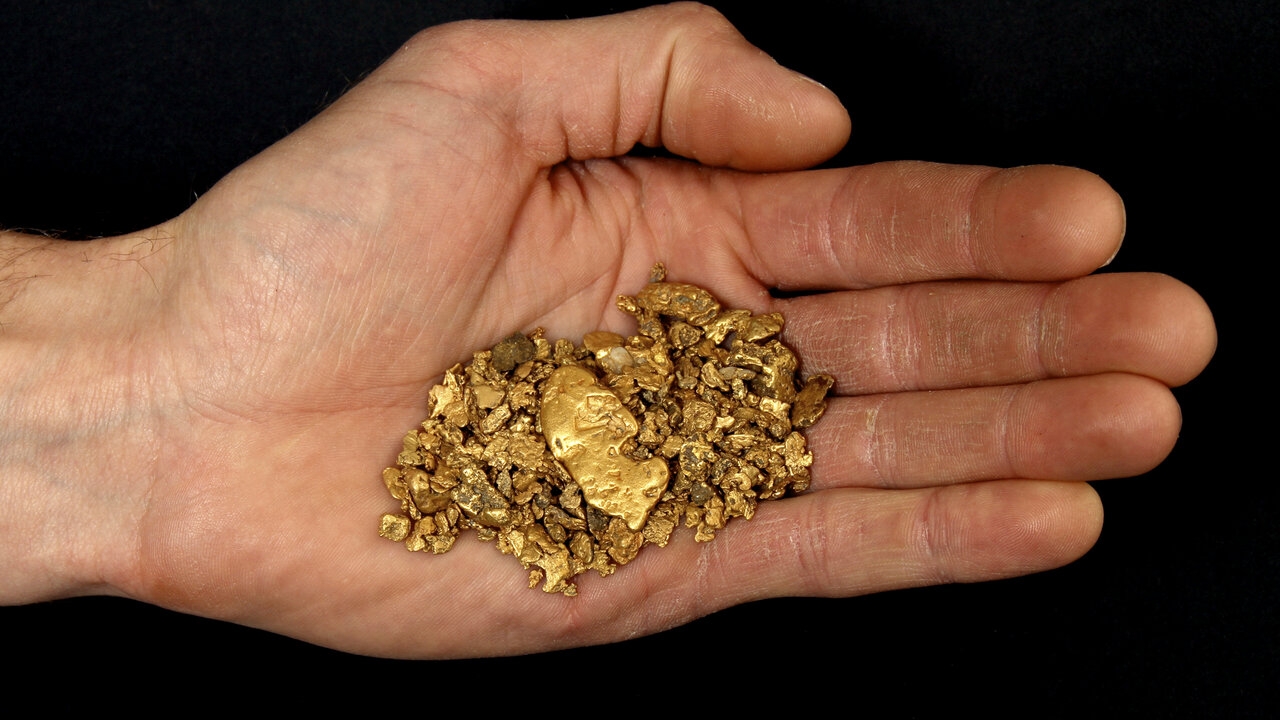 (Photo: FX Street)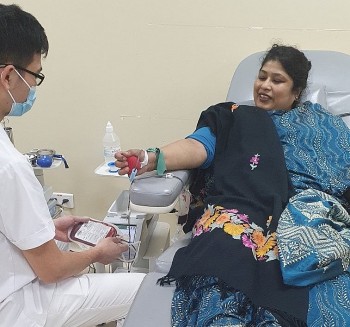 Focus
Blood donation campaigns launched by embassies amid shortages due to Covid-19