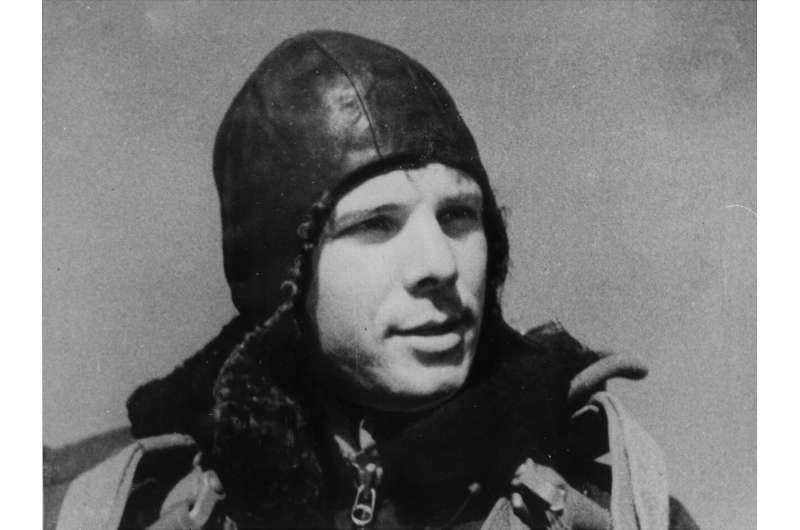 This undated file photo shows Soviet cosmonaut Yuri Gagarin, who orbited the earth in a space ship. Soviet cosmonaut Yuri Gagarin became the first human in space 60 years ago. (TASS News Agency via AP, File)
The anniversary of Gagarin's historic flight on April 12, 1961, is celebrated every year in Russia as Cosmonautics Day.
On April 12, 1961, Gagarin's Vostok spacecraft took off from the Baikonur cosmodrome in Kazakhstan, then part of the Soviet Union, as the 27-year-old cosmonaut exclaimed his iconic catchphrase "Let's go!".
His flight lasted just 108 minutes, the time it took to complete one loop around the Earth, before returning to home soil.
Gagarin's pioneering, the single-orbit flight made him a hero in the Soviet Union and an international celebrity. After putting the world's first satellite into orbit with the successful launch of Sputnik in October 1957. This historic event opened the way for space exploration for the benefit of all humanity.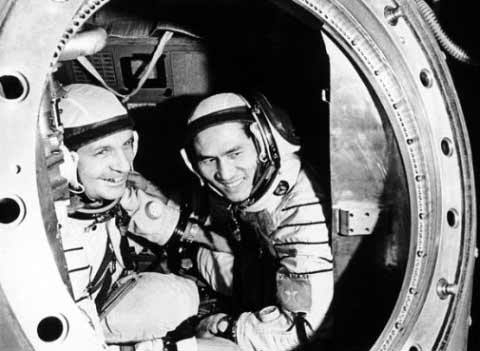 Cosmonaut Viktor Gorbatko on the left and Pham Tuan on the right. Photos: Documentary
On July 23, 1980, Tuan became the first Vietnamese and the first Asian to travel into space. Accompanying him on the mission launched from Baikonur Space Center was his Russian mentor, astronaut Viktor Vassilyevich Gorbatko.
Prior to becoming an astronaut, he was already a national hero, the first Vietnamese pilot to shoot down a U.S. B52-bomber during aerial combat on December 27, 1972.
From the Baikonur cosmodrome, Soyuz 37 was launched into space with an international crew that consisted of Gorbatko and Tuan.
They spent eight days in space - the equivalent to 142 orbits around the Earth researching and taking photos of Vietnam from space. Gorbatko and Tuan returned to Earth on the Soyuz 36 spacecraft on July 31, 1980.
Pham Tuan brought the Vietnam national flag, Vietnamese soil and etc. along with him to space. For the first time, the Vietnamese flag is in space, showing to the world the achievement of Vietnam.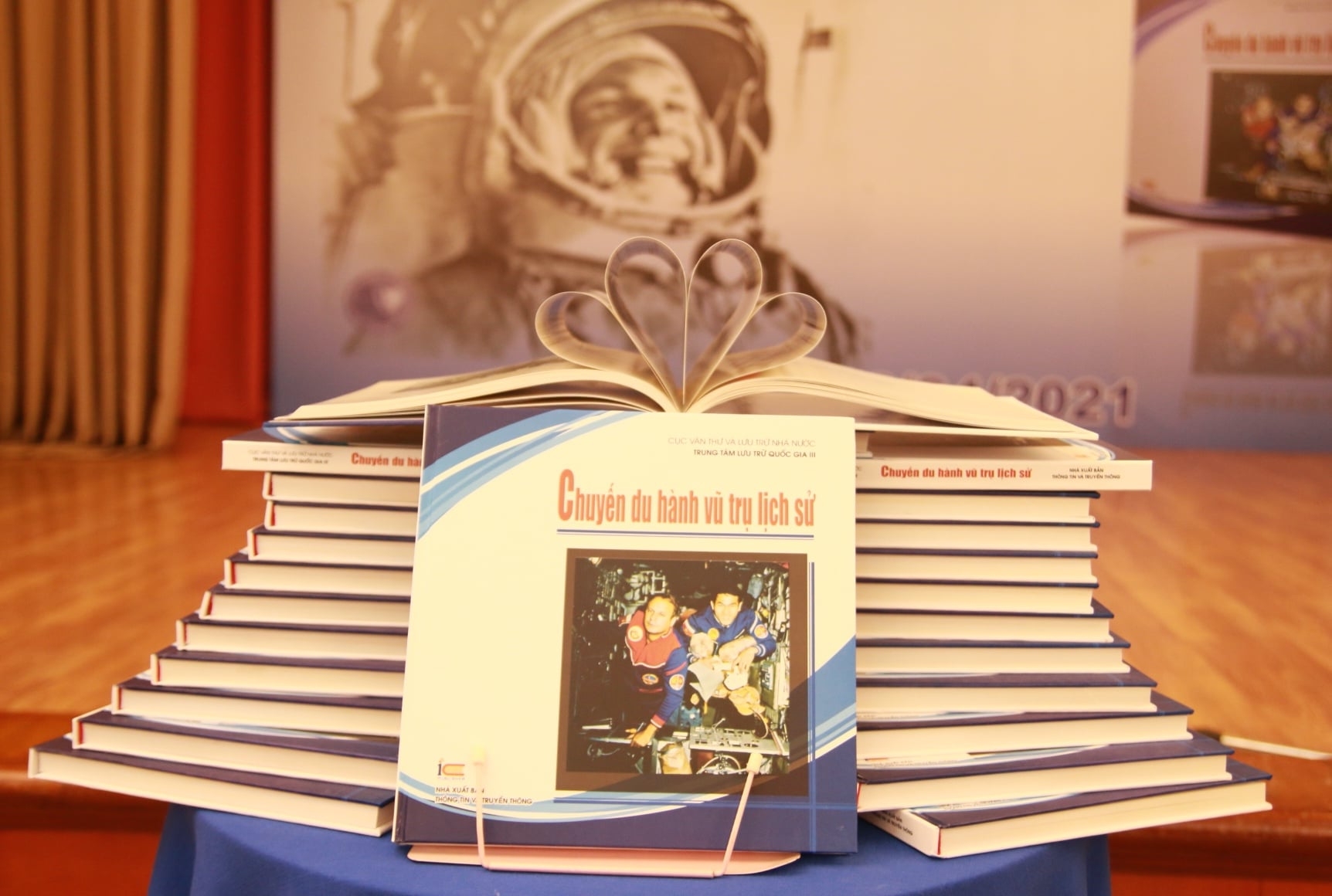 The archival publication "Chuyến du hành vũ trụ lịch sử" (Historic outer space journey). Photo: VNT
Speaking at the event, Director of the State Records and Archives Department Dang Thanh Tung said following the establishment of diplomatic ties, Vietnam and former Soviet signed a number of cooperation agreements, treaties and conventions in the fields of economy, trade, culture, education, science-technology and army, including aviation and astronautics.
The 130-page publication is a joint effort between the State Records and Archives Department and the Federal Archival Agency of Russia. It features outstanding documents and photos chosen by the Russian State Archive of Socio-Political History, the State Records And Archives Management Department's National Archives Centre III, Vietnam News Agency and astronaut Pham Tuan.
Its Russian version was published last year./.
Hannah Nguyen