Edenville Dam breaks in Michigan, US seems to face consecutive disasters amid worst coronavirus pandemic
Flash flood emergency: Edenville Dam has failed, Sanford Dam likely to collapse. Residents along the Tittabawassee River below the Edenville and Sanford dams are urged to evacuate as the structures are failing. How the US could overcome this extremely difficult time of combating against both coronavirus (Covid-19) and natural disasters. 
Midland County 911 issued an emergency flash flood warning around 5:45 p.m onTuesday advising the Edenville Dam breached. Around 7 p.m., they issued another warning that the Sanford Dam was about to collapse. Water levels downstream toward the city of Midland could rise rapidly.
A slow-moving storm doused Michigan with heavy rains over the period of several days, triggering fear of imminent dam failure and flood warnings across the state.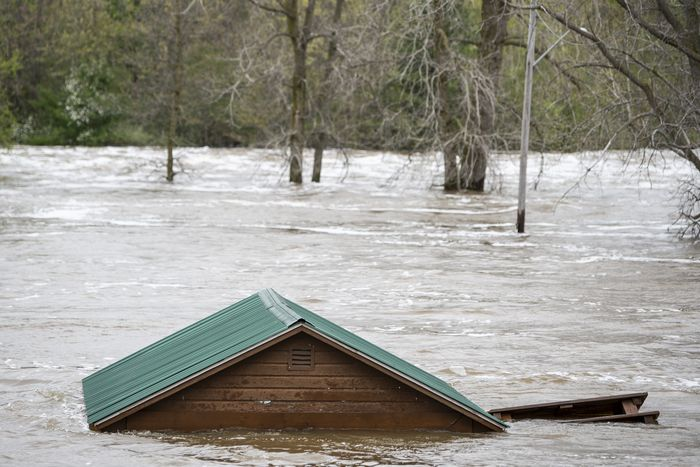 Heavy rains cause Midland County dams to flood nearby areas (Photo on Mlive)
After the Edenville Dam failed late Tuesday afternoon, worries have grown that the Sanford Dam, may also collapse. If this occurs, water will surge downstream toward Midland City and Freeland, Michigan. Midland County 911 is now requesting that people in Midland City, Michigan, that are located west of Eastman and south of US-10 evacuate immediately, according to NBC25.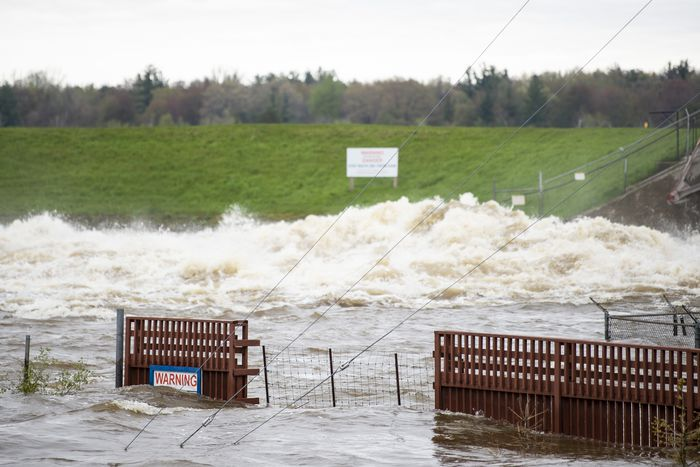 Heavy rains cause Midland County dams to flood nearby areas (Photo on Mlive)
At least two rivers in mid-Michigan, the Tittabawassee River in Midland and the Rifle River near Sterling, reached their major flood stage on Tuesday afternoon, sending dams past their limits.
As floodwaters continued rising, threatening to cut off road access, emergency personnel warned citizens about the potential dangers of flooding and to find alternative routes if met with road closures. If drivers are caught going around a barricade, it can result in a traffic violation with a substantial fine, according to road commission officials.
An advisory says life-threatening flash flooding is possible along the Tittabawassee River below the Edenville Dam heading toward the Sanford Dam and farther downstream.
Anyone in low-lying areas between the Edenville and Sanford dams through the city of Midland should head to higher ground immediately. Don't drive across roads covered by water.
Midland residents west of Eastman Avenue and south of U.S. 10 were advised to evacuate and find higher ground. The Midland Mall and Midland High School are available for anyone who needs a place to go.
Residents in Midland County's Lincoln Township east of M-30 on any street between Price and Wackerly also need to evacuate immediately and head to higher ground.
Residents in Galdwin County, Michigan, were told to immediately evacuate their homes after the burst of Edenville Dam on Tuesday evening. The National Weather Service issued a Flash Flood Emergency for areas downstream of the failed dam.
The Edenville and Sanford dams have been at maximum capacity all day after heavy rains sent the Tittabawassee River spilling over its banks. The river reached major flooding levels in Midland on Tuesday and continued rising.
The National Weather Service expects the river will crest on Wednesday at 30.6 feet -- it's third highest level on record. A Flash Flood Warning has been issued for the Tittabawassee River until 1:30 a.m. Wednesday.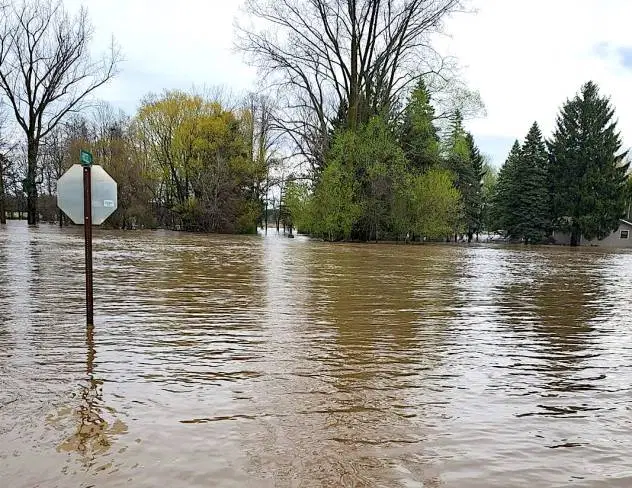 Flooding from Pine River in Arenac County. Image via Facebook/Arenac County Sheriff's Department.
People living along two lakes and a river in mid-Michigan rushed to evacuate Tuesday after the breach of a dam following days of heavy flooding across parts of the Midwest.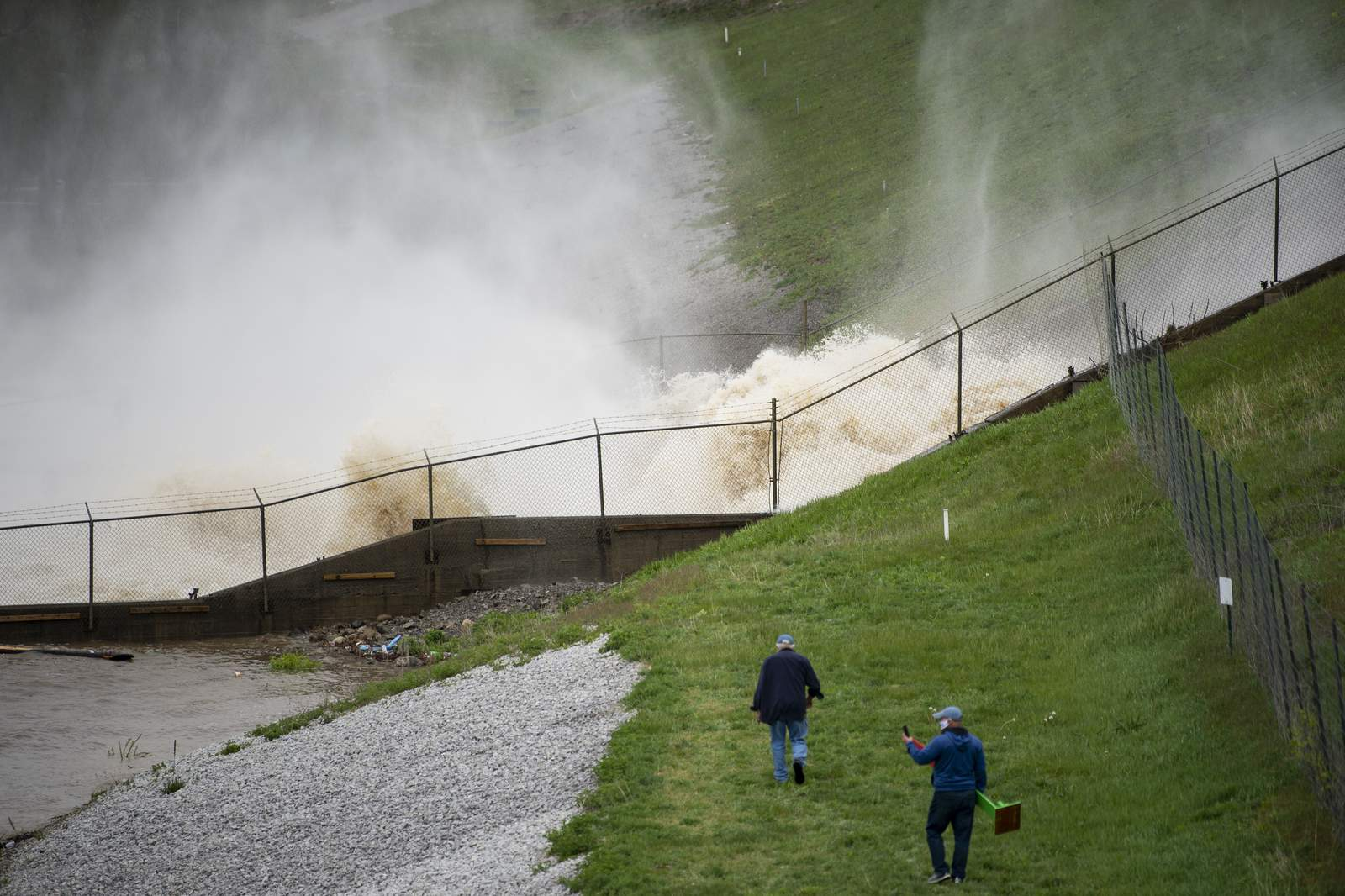 This photo shows a view of a dam on Wixom Lake in Edenville, Mich., Tuesday, May 19, 2020. People living along two mid-Michigan lakes and parts of a river have been evacuated following several days of heavy rain that produced flooding and put pressure on dams in the area. (Kaytie Boomer/The Bay City Times via AP) (Kaytie Boomer | MLive.com)
About a dozen people hunkered down overnight at a school in Sanford but had left by early Tuesday afternoon, said Tom Restgate, an American Red Cross safety officer.
The cots inside the school were spread out to observe social distancing recommendations to fight the spread of the COVID-19 virus, Restgate said.
Heavy rains also caused flooding in parts of northwestern Indiana, including Crown Point — the Lake County seat — where about seven inches fell over the weekend.
Floodwaters swelled quickly on Sunday when 1 inch (2.54 centimeters) of rain fell within 15 minutes, swamping streets and sending water into basements and homes, including Mayor David Uran's residence.
Those waters receded Monday, but Uran and many other residents were continuing to clean up the watery mess on Tuesday, said Uran's chief of staff, Greg Falkowski.
"He got between 2 and 3 feet in his basement, so that's what he's working on right now," Falkowski said Tuesday afternoon.
In Chicago, water that flooded some areas downtown was receding on Tuesday, but Larry Langford, a fire department spokesman, said that he did not expect power to be restored at the iconic Willis Tower for days because the rains caused the building's subbasements to fill with as much as 25 feet (7.6 meters) of water. The building was closed to tenants and visitors, reported the clickondetroit.
We know all too well that disaster can strike at any time, in any place in the world. Some disasters make headlines; others do not. The worldwide spread of COVID-19 has increased tremendously in the past week. As quickly as numbers are updated, new cases are reported. We do however, want to highlight a few key facts, said the disasterphilanthropy.org.
May 18, 2020: U.S. death toll surpasses 90,000 people; it took five days to increase from 60-70,000 and seven to go both from 70,000 to 80,000 and from 80,000 to 90,000. While this indicates a reduction in number of deaths, it is influenced by the spread away from New York City into more rural population areas. The U.S. has not had a day without at least 1,000 deaths since April 2.
Earthquake – Nevada: A strong M6.5 earthquake struck near Tonopah, Nevada – in the same region as the secretive Area 51 – but was felt as far away as Utah and California's Bay Area. The quake closed US Route 95 after the roadway split in several places, one as long as 40 feet. In the 24 hours after the earthquake, the United States Geological Service (USGS) registered 250 aftershocks of M2.5 or greater.
Louisiana and Texas: A storm system moved through parts of Texas and Louisiana overnight May 14-15 bringing record-setting rains to the New Orleans area, among others. Parts of Texas saw 10" (254mm) while St. Tammany Parish, Louisiana saw about 16" (400mm) in a 24-hour period. Meteorologists and researchers stated that a storm of this magnitude is expected only once in every 500-1,000 years. Hundreds of homes were damaged by the flash flooding caused by this exceptional weather event.
Tornadoes in Tennessee: The state of Tennessee serves as a potent example of the steep challenges communities face. The night of March 2, before the virus became widespread in the state, a series of twisters killed at least 25 people and injured hundreds more. The next morning, the community response was swift and sweeping.
What happens when natural disasters strike during a pandemic?
"Disasters don't stop for a virus." And national response teams are already feeling the strain, said the nationalgeographic.
The risk is particularly acute in the United States, which now leads the global case count with roughly 640,000 confirmed ill. Models suggest that the country's outbreak may soon be nearing its peak, overburdening health care systems, budgets, and supply chains. Already this week, tornadoes tore through the southeastern United States, killing at least 34 people and leaving more than half a million without electricity.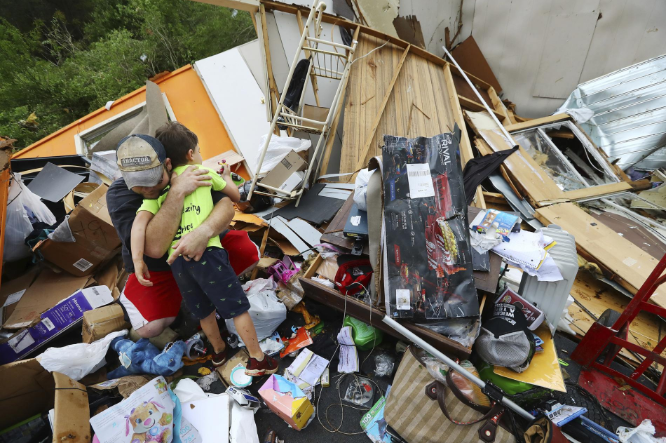 Randy Shoemaker embraces his son Conner after the family survived a deadly tornado in Chatsworth, Georgia on Monday, April 13, 2020. As the roof was lifted off their mobile home, Shoemaker and his family covered themselves with mattresses for protection
"Disasters don't stop for a virus," says Craig Fugate, former administrator of the Federal Emergency Management Agency (FEMA).
Still, experts stress that people living in disaster-prone regions are not helpless. Personal preparation is more important than ever—from fine-tuning disaster kits to cleaning out gutters and yards of anything that might act as tinder.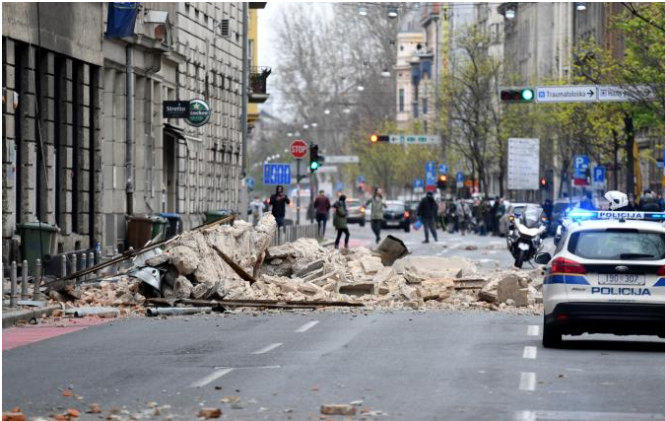 A 5.3-magnitude earthquake shook the Croatian capital of Zagreb on March 22, 2020, damaging buildings and cutting electricity in a number of neighborhoods.
In the United States, the response to disasters is a local endeavor at its core. Volunteers, first responders, and small nonprofits form the vanguard in any calamity. Next are regional and state response teams. The federal government only steps in if the catastrophe crosses borders or overloads local capacity to respond. But people at every level of the response system are facing fallout from the pandemic.
"There's really nothing about how we respond to a disaster that is not in some way impacted by COVID-19," says Samantha Montano, an assistant professor in the University of Nebraska Omaha's emergency management and disaster science program.
"We had literally a mile of cars that were either people coming to volunteer or people coming to drop stuff off," says Tina Doniger, the executive director for the Community Resource Center (CRC) of Tennessee, a Nashville-based nonprofit that collects and distributes goods during emergencies. Other volunteers fanned out to clean up debris and cut up fallen trees.
But the situation would soon change. On March 23, as the COVID-19 case count climbed, Nashville's Metro Public Health Department directed residents to stay home unless engaged in essential activities, and efforts to rebuild ground to a halt.
Social distancing during disasters
As the situation in Tennessee shows, one of the fundamental challenges is that effective disaster response requires close contact—the opposite of social distancing.
"Everybody physically comes together, physically converges on a community," Montano says. Teams search for victims in the wreckage of buildings, distribution centers organize lines of volunteers, and survivors gather in tightly packed shelters. But the novel coronavirus adds extra risk to these life-saving activities.
Under normal circumstances, more than half of the nation's hospital beds are already filled. But feverish and coughing patients are now pouring in, even as doctors and nurses increasingly fall ill with COVID-19 themselves. First responders are also enduring illness among their ranks. As of this writing, nearly 10,600 firefighters and emergency medical service responders have reported exposure to COVID-19 in the United States alone—almost 5,000 of whom are in quarantine.
First two cats positive for nCoV in the US

Both animals, which are from separate areas of New York state, had minor respiratory symptoms and are expected to make a full recovery, federal agencies announced Wednesday ...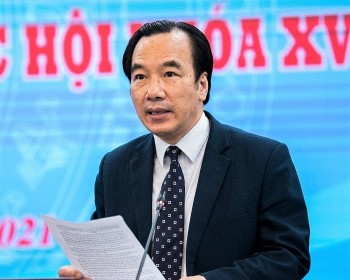 Focus
Consolidation of personnel; building and expanding the network of Malaysian partners; strengthening communication, and contributing to introducing to the people, especially the young generations of the two countries about the country and people of each side... are the focus of the Vietnam-Malaysia Friendship Association in the coming time. Chairman of the Association, Ngo Sach Thuc hopes that "people-to-people diplomacy will continue to be a pioneer in bringing the two countries and cultures closer to the goal of cooperation and integration".