World news today: Tingling pain in hands, a possible COVID-19 indication
World news today May 18: If you develop a subtle tingling pain in hands, you might be at risk of COVID-19. Diabetes patients and those with autoimmune conditions are most likely to develop this tingling pain.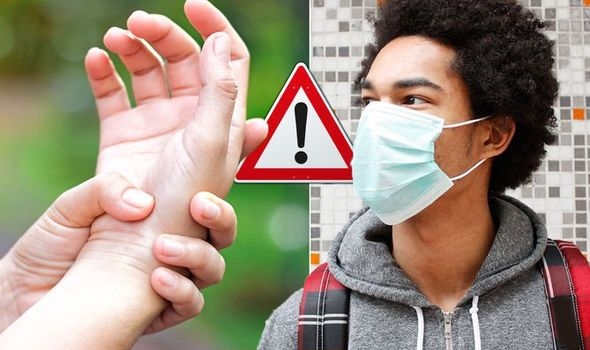 (Photo: Daily Express)
Coronavirus warning - the tingling pain in your hands that you should never ignore
If you develop a subtle tingling pain in hands, you might be at risk of COVID-19.
Some patients in the UK have reported a buzzing, static-like pain in their hands. One patient recently explained that a tingling sensation in her extremities was the first warning sign of COVID-19.
Others have taken to social media to report the "electric feeling" on their skin, and a "buzz" in their body.
As it stands, these tingling sensations aren't officially listed as a sign of coronavirus.
But, the symptoms are likely caused by an immune system reaction to the infection, according to Dr Waleed Javaid, director of infection prevention and control at Mount Sinai Downtown, in New York.
The symptom, which is also known as parasthesia, may feel similar to pins and needles.
Diabetes patients are most likely to develop this tingling pain, as well as those with an autoimmune condition.
Parasthesia may be caused by pressure on a nerve, or periods of poor circulation.
Express UK comments that one should speak to a doctor if you have persistent pins or needles for no obvious reason.
Unprecedented World Health Assembly Convenes Online As Pandemic Rages
The 73rd annual World Health Assembly typically brings together representatives from the WHO's 194 member states in Geneva to discuss a wide range of health topics. However, this year's meeting will be held Monday by teleconference for the first-time ever. It will also be much more focused — on the novel coronavirus that's infected more than 4.5 million people, killed 300,000, crashed the global economy and shows no sign of going away on its own.
"It's probably the most important assembly in their history," says Paul O'Brien, vice president of policy and advocacy for Oxfam America, NPR quoted.
(Photo: NPR)
Among the key issues will be the potentail development of a vaccine and how to distribute it across the world.
Oxfam America is part of a global effort for what the organization calls the "People's Vaccine." The goal is to get countries to work together to rapidly produce a vaccine and agree to make it universally available.
'American Idol' crowns Just Sam the winner during finale
Just Sam (Samantha Diaz) is officially 2020's "American Idol" winner. The 21-year-old Harlem native was crowned during the virtual season finale on ABC Sunday, May 17.
Due to the spread of novel coronavirus, "American Idol" fans were given a strange, shortened season. The show pivoted to remote performances from contestants and at-home judging from Katy Perry, Luke Bryan and Lionel Richie. Fans cast their votes virtually for this season — the 18th season overall, but the third on ABC.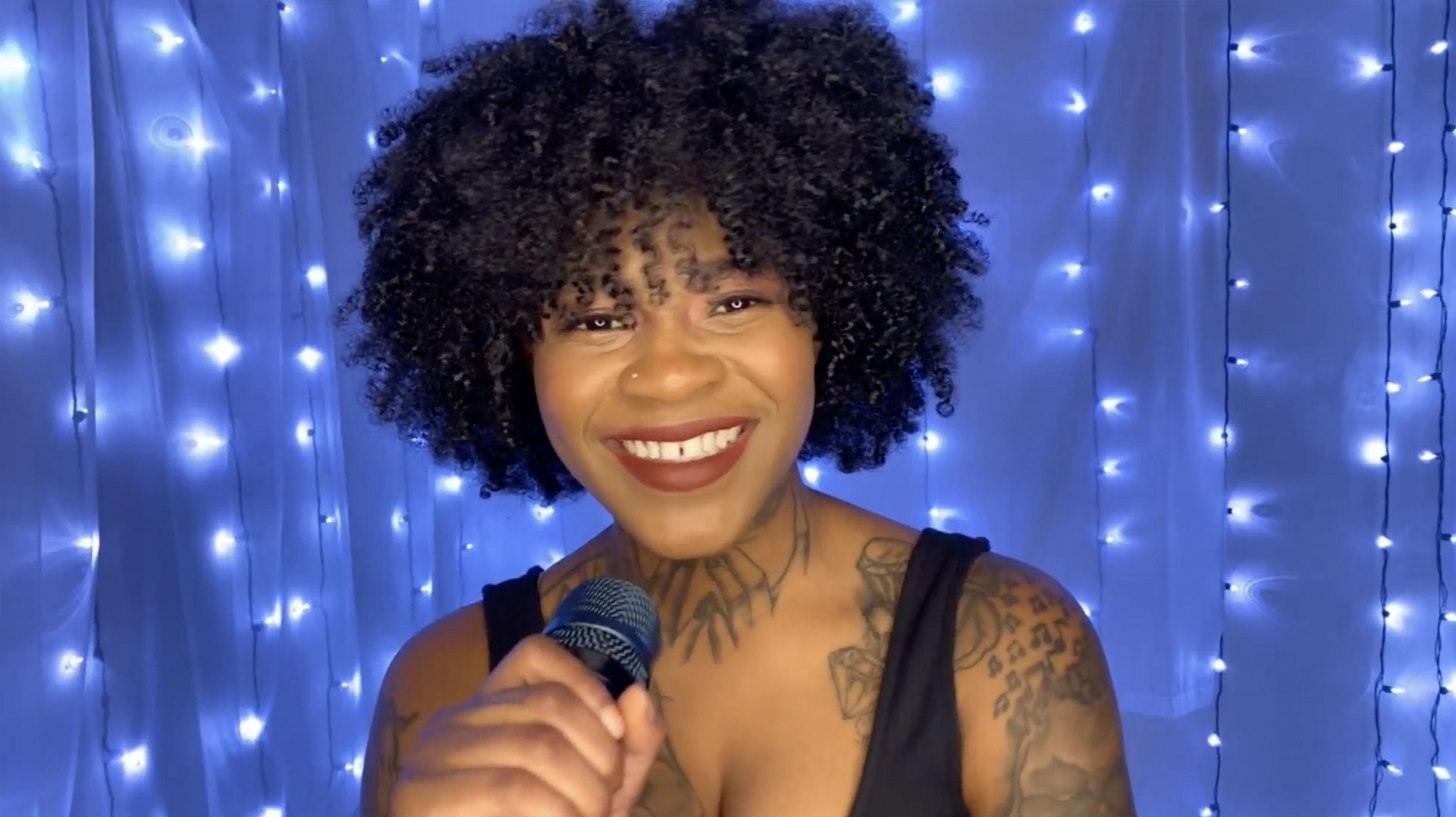 (Photo: Good Housekeeping)
Previously, the Top 7 finalists had performed songs from their favorite songs from Disney films and delivered performances that paid tribute to their moms on Mother's Day, before heading into this week's finale.
Just Sam impressed the judges with a powerful take on "American Idol" season one winner Kelly Clarkson's "Stronger (What Doesn't Kill You)," and after she sang "Rise Up" by Andra Day," Bryan said that the song was "built for her." Gunn came in hot with Gavin DeGraw's "I Don't Want to Be" and cranked out yet another version of Creedence Clearwater Revival's "Have You Ever Seen the Rain" that had Richie noting he had "the best in style and personality."
Gold prices surge to over seven-year highs
In global markets, gold prices surged to over seven-year highs after Federal Reserve Chairman Jerome Powell said in an interview that U.S. economic recovery may stretch deep into 2021 and a full comeback might depend on a coronavirus vaccine.
Gold surged on Monday to its highest since October 2012 as worries regarding the souring US-China relations and bleak US economic data supported the yellow metal. Spot gold was up 0.9% at $1,756.79 per ounce, after rising to its highest since October 12, 2012, at $1,759.98. US gold futures gained 0.5% to $1,765.70.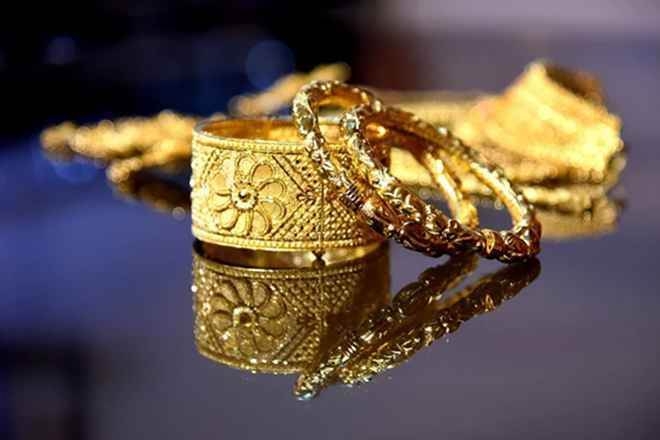 (Photo: The Financial Express)
Gold ETFs:
Amid worries of a deeper global recession, Gold has surged 16% in global markets so this year. As per the latest data, U.S. retail sales and factory output registered the steepest declines on record last month amid pandemic-related shutdowns. Speculations that US interest could go negative has pushed holdings in gold-backed exchange-traded funds (ETFs) at a record high.
Sovereign gold bonds:
In the last few weeks, Sovereign Gold Bonds has become a good substitute for physical gold. The bonds are issued by the Reserve Bank of India (RBI) on behalf of the government. The latest tranche, which closed for subscription last week, was priced at Rs 4,590 per gram. Those who applied online were eligible for a discount of Rs 50 per gram. It is speculated that RBI will again issue such bonds again in June, July, August and September. Live mint reported.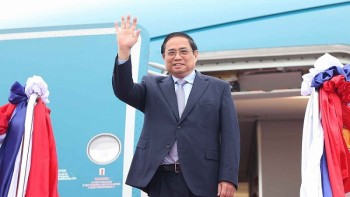 National
Vietnam News Today (Feb. 6): PM Chinh to pay official visits to Singapore, Brunei; Vietnam attends ASEAN+3 Tourism Ministers Meeting; Exports in 2023 and high demands from new generation FTAs; Digital technology to spearhead Vietnam's drive for Industry 4.0.