Embassy Hosts Seminar Connecting Vietnam – Slovakia Businesses
Vietnam and Slovakia are seeking opportunities to promote cooperation, investment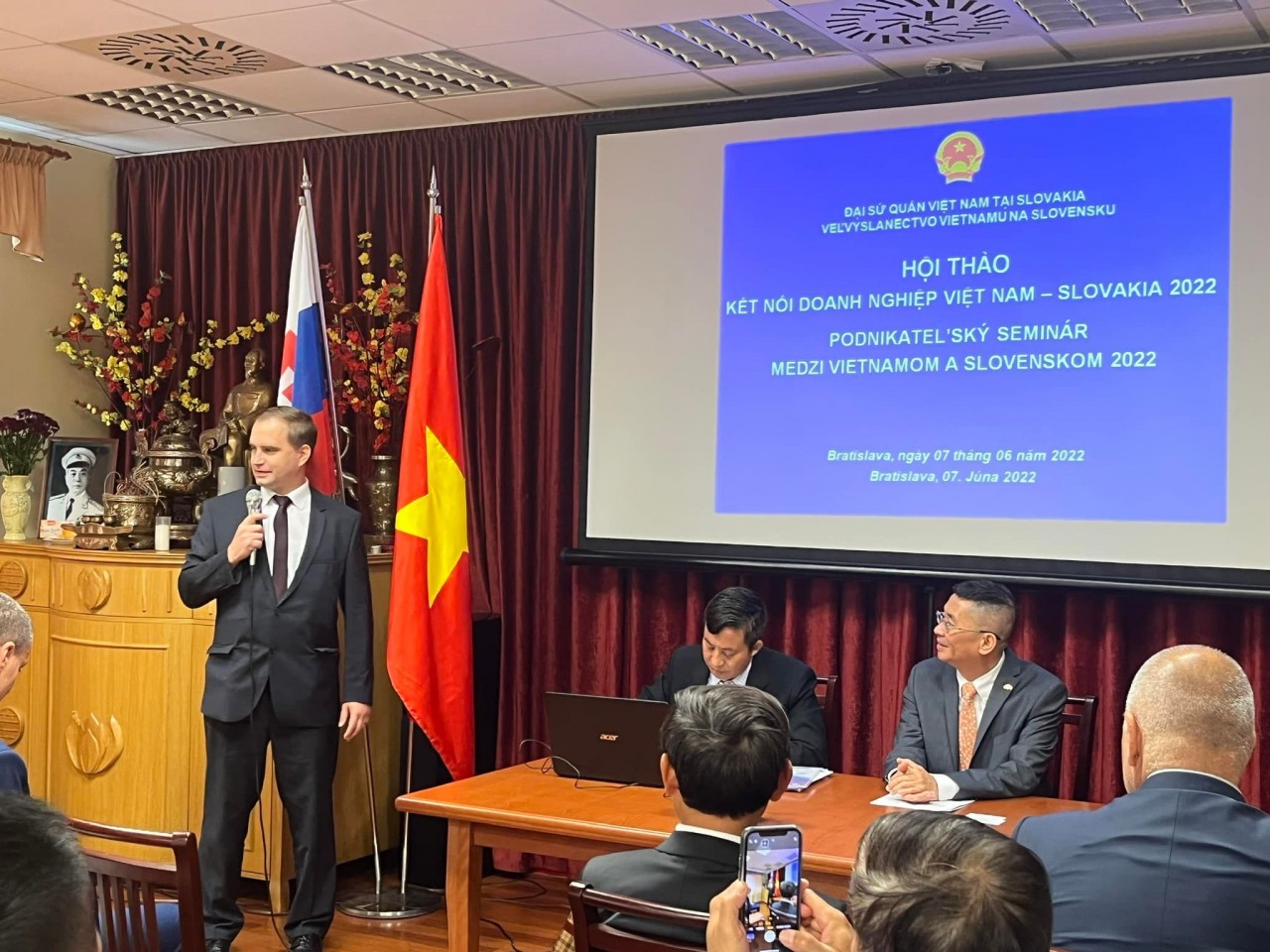 Executives of many Vietnamese and Slovak businesses attend the seminar. Source: Vietnamese Embassy in Slovakia
The Vietnamese Embassy in Slovakia recently held a seminar in capital Bratislava to connect the business communities of the two countries in the post-pandemic period, VOV reported.
The business gathering aimed to introduce Slovak organizations and companies wishing to do business with their counterparts in Vietnam, so as to promote economic and trade cooperation between Vietnam and Slovakia.
Addressing the event, Ambassador Nguyen Tuan noted that the complicated strategic competition between countries and the unpredictable prolonged conflict in Ukraine have impacted the global economy. In addition, inflation risks and the slowing of the world economy have required Vietnam to diversify its trade partnerships.
Both Vietnam and Slovakia are traditional partners, but their economic and trade cooperation has shown signs of slowing down in recent years, said the diplomat.
Vietnam's primary exports to Slovakia include footwear, clothing, seafood, industrial machines and electronic equipment while the country mostly imports mechanical products, chemicals, and pharmaceuticals.
He also hoped businesses from the two countries would find opportunities during this seminar to collaborate.
Speakers shared the view that after the pandemic is over, the seminar created a chance for Vietnamese and Slovak partners to meet, share experiences, and seek possible areas of cooperation, including import & export, high-tech projects, tourism, labour supply, and herbal production.
This is the right time for the two countries to identify and grasp opportunities for investment and trade promotion, they said, expressing wish that Slovakia would further facilitate the application of visas for workers and tourists to the country.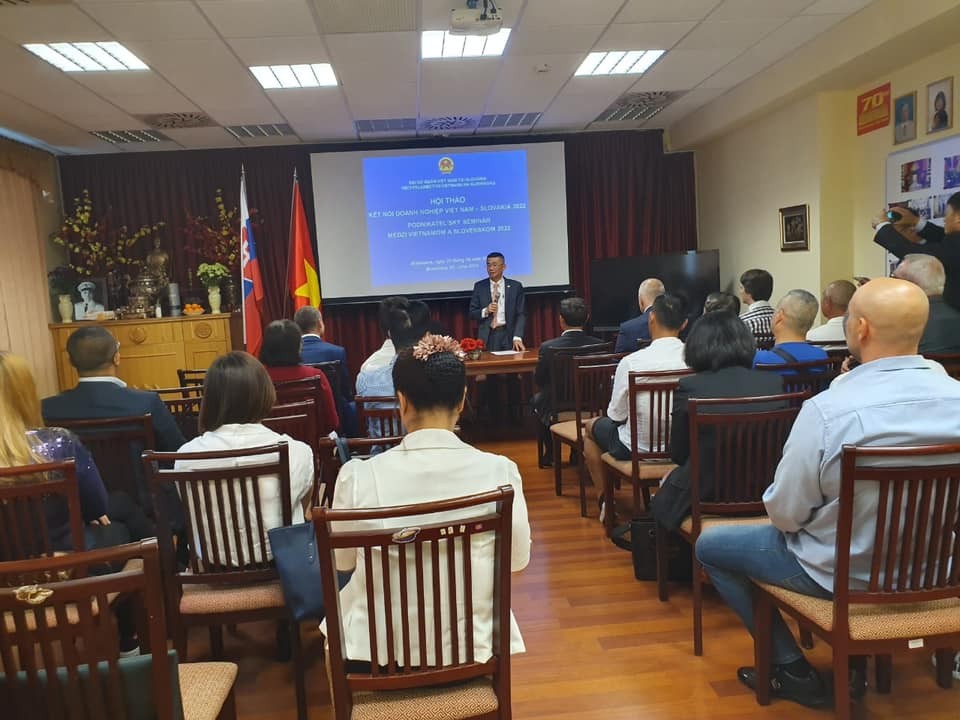 The relations between Slovakia and Vietnam are yet to be on par with the sides' potential. Source: Vietnamese Embassy in Slovakia
The workshop ended with a number of partners finding cooperation agreements, namely buying Vietnamese rice to supply directly to restaurants in Slovakia, training and supplying labor for Slovak factories as well as a plan to jointly organize a commodity fair of the two countries in Vietnam and Slovakia in the near future.
Participants reached a number of deals under which Vietnam would supply rice to restaurants in Slovakia; both sides would cooperate in training and supplying labor to Slovak factories; and the two sides would jointly organize trade fairs in their countries in the near future.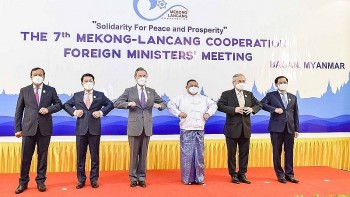 National
Foreign Minister Bui Thanh Son led a Vietnamese delegation to the seventh Mekong-Lancang Cooperation (MLC) Foreign Ministers' Meeting that was held in Bagan, Myanmar on July 4.