Enhancing the company's decision-making with important transitions at board level
"Creating a proper board of directors enabled us to create a structured conversation to enhance the company's decision-making.", said Tan Hiep Phat Group Deputy CEO Phuong Uyen Tran.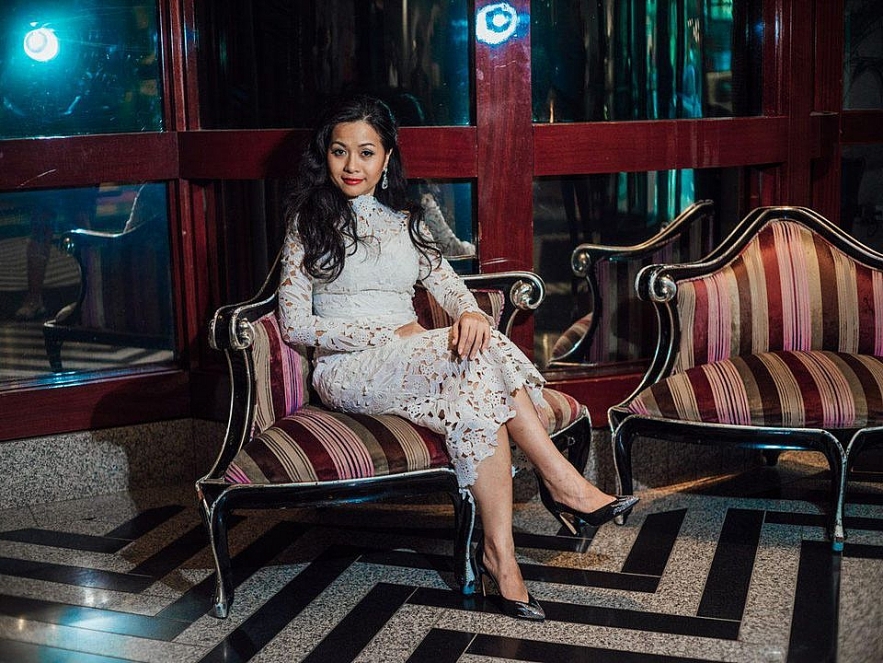 Phuong Uyen Tran. Photo: Forbes.
The desire to be more effective stretches right up the management chain. One of the most important transitions we have made has been at the board level. In the past, my mother and father not only owned the company but made all decisions as well. There was no channel to question their actions.
The Tân Hiệp Phát Beverage Group (THP) is Vietnam's leading privately held FMCG (fast-moving consumer goods) company. How it got there can be credited to principles and strategies based on Tran Family values; THP's success can be found in the family dynamics that built it.
There is a fine line, however, between family and business. Not all familial tendencies should cross over into business, just as business dynamics should not rule how a family's relationships are nurtured and maintained. Ultimately, successful family businesses understand the roles of family members in and out of the business and respect those roles and boundaries.
Creating a proper board of directors enabled us to create a structured conversation to enhance the company's decision-making. We wrote a board charter, established a meeting schedule, and created a few sub-board committees. I now chair our corporate social responsibility (CSR) committee, while my father oversees the remuneration committee.
This move coincided with the government's push to encourage better board-governance practices. Vietnamese companies are now required to have at least one independent board member.
We recognized the value of this, too, and our deputy chairman is now David Riddle, who is also our managing director of logistics bureau international. He also heads one of three subcommittees we created overseeing governance, audit, and risk with Peter Davies, our head of internal audit.
We have been building up our internal-audit function since 2015. It is something a lot of Vietnamese companies either do not have or pay lip service to. But we take it very seriously.
David and Peter are completely independent of my father and there are no limitations on what they can investigate. Their work has helped to vastly increase transparency at the company. For example, we discovered that while some staff members were ticking all the right boxes, they were doing it out of sequence, so the process was not actually being followed even though it appeared to be on paper. In one instance, warehouse staff had been issuing "goods received notes" completely on trust before the goods actually arrived from our suppliers, or did not arrive in many instances.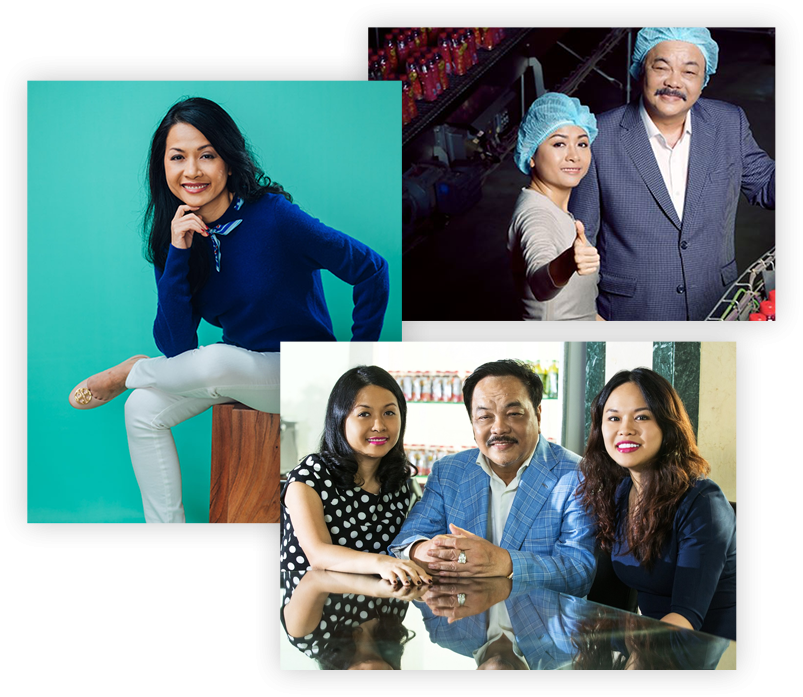 Photo: Competingwithgiants.net
Holding strong to our family values as a guide and acknowledging the strengths and weaknesses of family members within the business, has resulted in extraordinary growth for our company. THP now employs over 5,000 people across its four production facilities and dozens of branch offices. We make ongoing investments in researching new ways to better serve our consumers. Our factories are home to state-of-the-art technologies including ten aseptic lines, PET manufacturing systems, and both hot and cold filling lines for Tetra Pak, cans and glass bottles. We also produce our own packaging include PET and cartons.
In the past few years, especially in 2018, Tan Hiep Phat and Phuong Uyen Tran are among Vietnamese names in the field of business that appear the most on international media because of their stories inspiring co-startups as well as millions of consumers around the world.
That Forbes first published the book "Competing with Giants" by a Vietnamese businesswoman has help promote the name of "rich man" Tan Hiep Phat.
Afterward, in the minds of many consumers, each water bottle is not only a drink but a crystallization of the desire to overcome difficulties and the spirit of entrepreneurship, an organic trend and Vietnam of miraculous stories.
And also from this book uncovered the aspirations of Tan Hiep Phat, as Mr. Hiroshi Otsuka, President and CEO of Musashi Seimitsu said: "An unmissable insight into how and why Vietnamese businesses are quietly growing into global players."
About author Phuong Uyen Tran
Working as a powerful businesswoman, Forbes published author, Phuong Uyen Tran is a model of success in Vietnam. Phuong Uyen Tran is also a special contributor for Vietnam Times. Her writing, including "Competing with Giants" book, and her latest articles are to advise and inspire young people to start-up, overcome challenges and reach out to the world. It is the story of a little girl taking the great responsibilities for a corporation and devoting herself to society.
Zero Degree Green Tea's immediate success

The immediate success of Zero Degree Green Tea helped Tan Hiep Phat exceeded its twelve-month sales target within two months, following by many competitors followed ...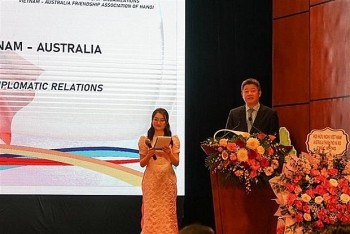 Friendship
A friendship exchange programme has been held recently in Hanoi to celebrate the 50th founding anniversary of the Vietnam-Australia diplomatic relations (February 26).