Ethnic Woman Declines Tan Hiep Phat Prize Worth Thousands of Dollars
A 42-year-old Cham woman refused a lucky-draw prize worth nearly US$ 52,000 fron Tan Hiep Phat Beverage Group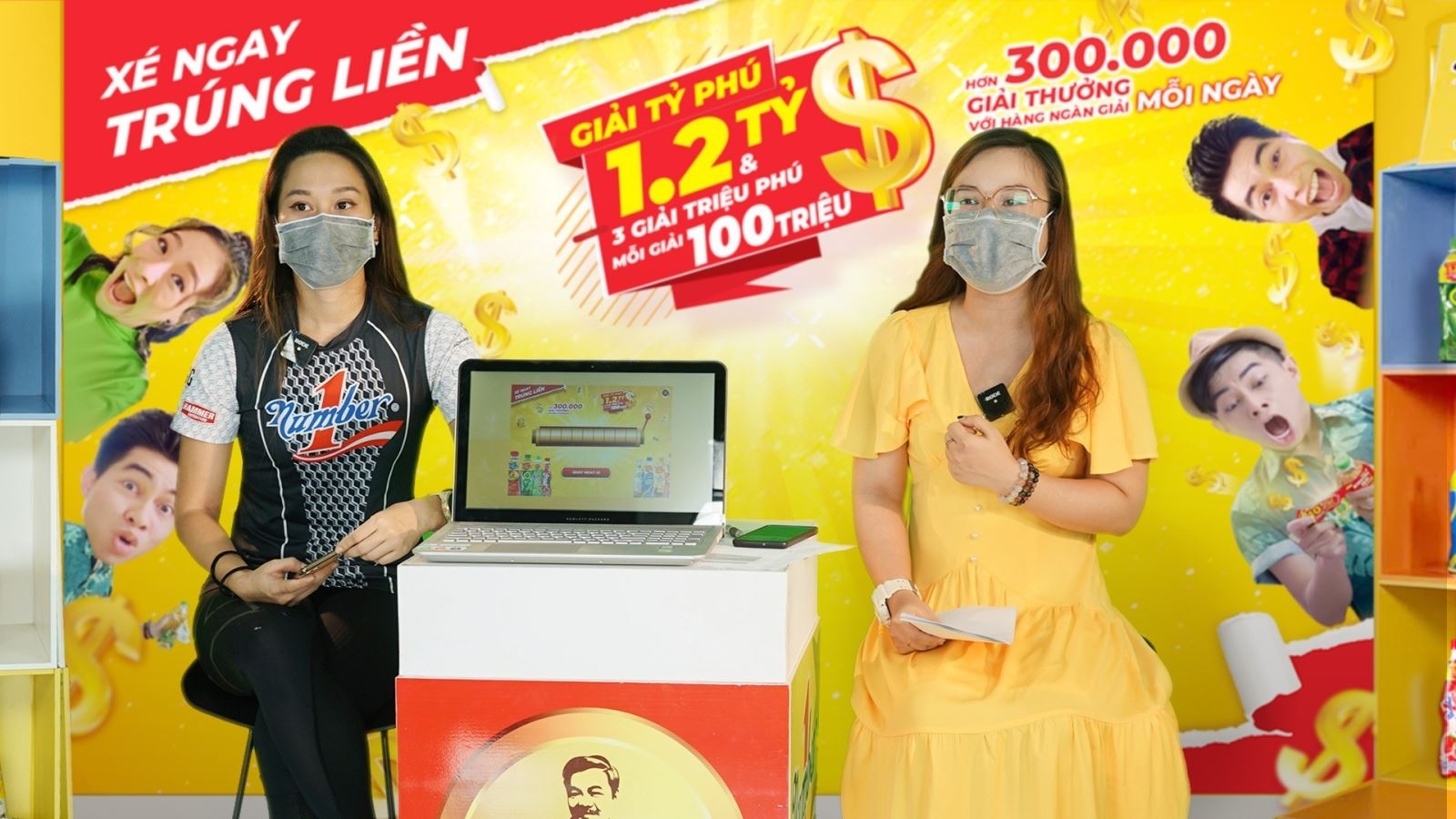 A still from the live stream. Photo: VOV
The lucky "Billionaire prize" winner is La Lan Thi Bong, a farmer in the mountainous province of Tay Bac, Phu Yen, southern Vietnam. She won the highest prize at Tan Hiep Phat's "Xe ngay Trung lien" (Immediate tear, immediate win) live-streamed in early July. The other winner who lives in Can Tho province got over US$ 4,300.
It took the organizer nearly one day to contact Bong whose neighborhood is hardly accessible by phone signal or Internet, and largely isolated from the outside world.
Bong is reportedly living in a temporary house built by the state in 2015 – her family's biggest asset -- along with an 1,800 square meter field. Her monthly income is around US$ 260.
"My husband died of cancer in 2013. I peel cashew nuts every day for a living," Bong said. Her oldest son joined the military early this year, and her two daughters both still go to school.
The ethnic woman was taken aback knowing she won the US$ 52,000 prize.
"The money is way beyond my imagination. It's too big for me. I would like to return it to the program," she told VOV.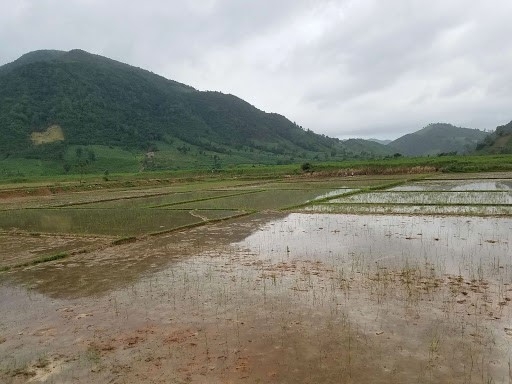 A corner in La Lan Thi Bong's hometown. Photo: VOV
Xe ngay Trung lien's organizers are trying to convince Bong to accept the prize. They have also contacted the Consumer Protection Association and the Women's Union in Phu Yen to finalize necessary procedures.
"With the assistance from state agencies, we hope that Mrs. La Lan Thi Bong will agree to receive the prize to overcome life's hurdles," said a representative from the Xe ngay Trung lien program.
The Xe ngay Trung lien program of Tan Hiep Phat Beverage Group has awarded over 300,000 valuable prizes to consumers this summer.
Apart from La Lan Thi Bong with the US$ 52,000 prize, Dang Phi Trong (Kon Tum), Nguyen Thi Ti (Quang Nam) and an anonymous person were awarded the US$ 4,300 prize.