Hundreds of Vietnamese citizen return home from Europe, US
More than 500 Vietnamese citizens have returned home from Europe and the United States on May 15 and 16, according to the Vietnamese Ministry of Foreign Affairs.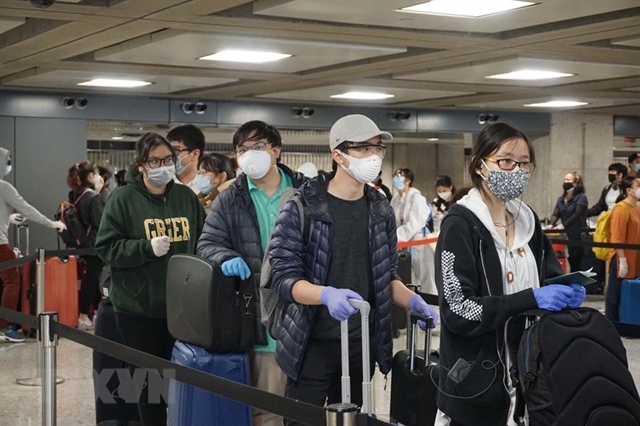 Vietnamese citizens at Dulles International Airport in Washington DC on May 15 (local time). VNA/VNS Photo Đặng Huyền
On May 15 and 16, Vietnamese authorities and representative agencies in Europe, Vietnam Airlines and relevant agencies worked together to bring back home nearly 200 Vietnamese citizens from Spain, Germany and Switzerland.
The passengers included many children under 18 years old, the elderly, pregnant women, the sick, tourists, overseas students who finished their studies and those living in difficult circumstances.
Amid the COVID-19 pandemic in Europe, the countries in the region have restricted transport, so the Vietnam Airlines flight was arranged to land at two airports in Germany's Frankfurt and Spain's Madrid to receive as many Vietnamese citizens as possible.
To conduct the flight, the Vietnamese foreign ministry, Vietnamese Embassy and representative agencies in Europe worked with domestic agencies and European authorities to assist the airline in completing procedures to bring home the citizens.
Upon arriving at Đà Nẵng Airport in Đà Nẵng City, the passengers and cabin crew members were quarantined.
On May 16, 345 Vietnamese citizens flew home from the United States' Washington DC.
The flight took off at 4.40am on May 16 (Việt Nam time) from Dulles International Airport.
Most of the passengers are students. Some of them are babies and the elderly. They are from many states in the east, including New York City.
This was the second flight bringing Vietnamese citizens back home from the US.
The first one left San Francisco on May 7.
Based on Vietnamese citizens' wishes and capacity of quarantine facilties in Việt Nam, the Ministry of Foreign Affairs, the Ministry of Transport, domestic relevant agencies, Vietnamese representative agencies abroad, and Vietnam Airlines will continue to deploy commercial flights to bring citizens home.
VNS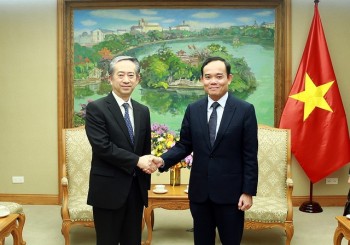 Friendship
Deputy Prime Minister Tran Luu Quang received Chinese Ambassador Xiong Bo in Hanoi on February 8, reviewing the nations' past cooperation and discussing ways to step up the comprehensive strategic cooperative partnership in the time to come.