Expat Spotlight: Sarir Afarinesh - A Friendly Guide through Hanoi's Intense Traffic
Vietnamese road safety is hardly taught to foreigners. Now, one Austrian expat is making a change. This month's Expat Spotlight profiles Sarir Afarinesh and her mission to make Hanoi a safer place by providing empowering lessons to uneasy drivers.
Within thirty seconds, some of Hanoi's most dangerous drivers zoom past a frail grandmother, attempting to cross the bustling street. Daredevil trẻ trâu motorists rapidly bleat their horns as they weave in between hefty pick-up trucks and SUVs. Vietnamese women, covered head to toe in sun-proof clothing, sneakily appear out of nowhere before quickly driving off. A cheery gang of high school students travel in packs, dominating the road. They recklessly chatter to each other until a colossal bus signals its encroachment with its otherworldly-sounding horn. The streets of Hanoi are teeming with excitement and danger.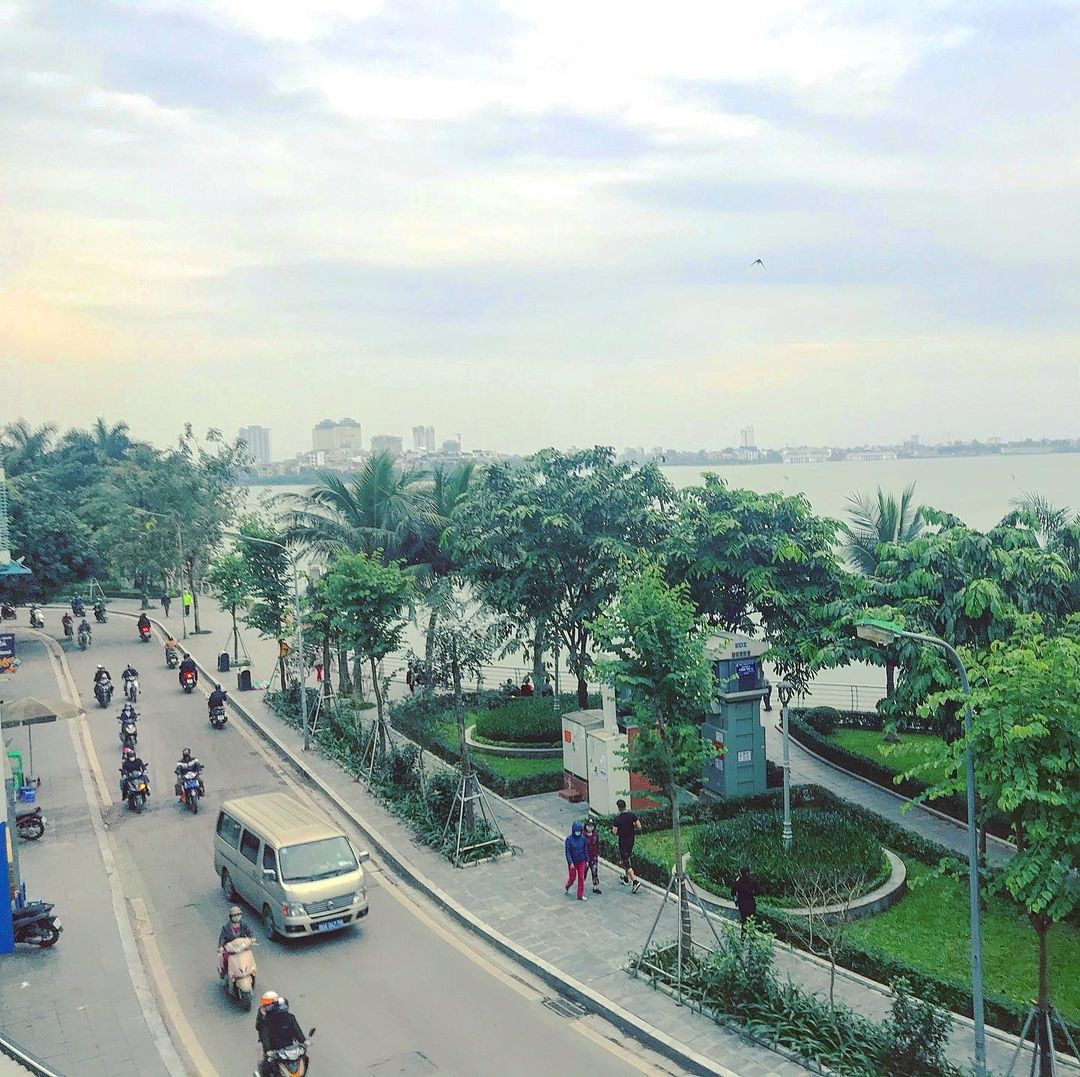 There are many dangers and wonders on Hanoi's roads. Photo by Glen MacDonald.
While thrilling to observe, driving in Hanoi is certainly a challenge. With all of the confusion and fear, it is no wonder why some newcomers to the capital city choose to remain bike-less. However, they miss out on seeing Hanoi from its most optimal view; from the seat of a motorbike. Besides, driving a motorbike guarantees a certain level of freedom unmatched by those dependent of ride sharing apps like Grab.
Fortunately, one expat woman is stepping up to provide safe, easy to understanding driving lessons for those new to the chaos of Hanoian traffic.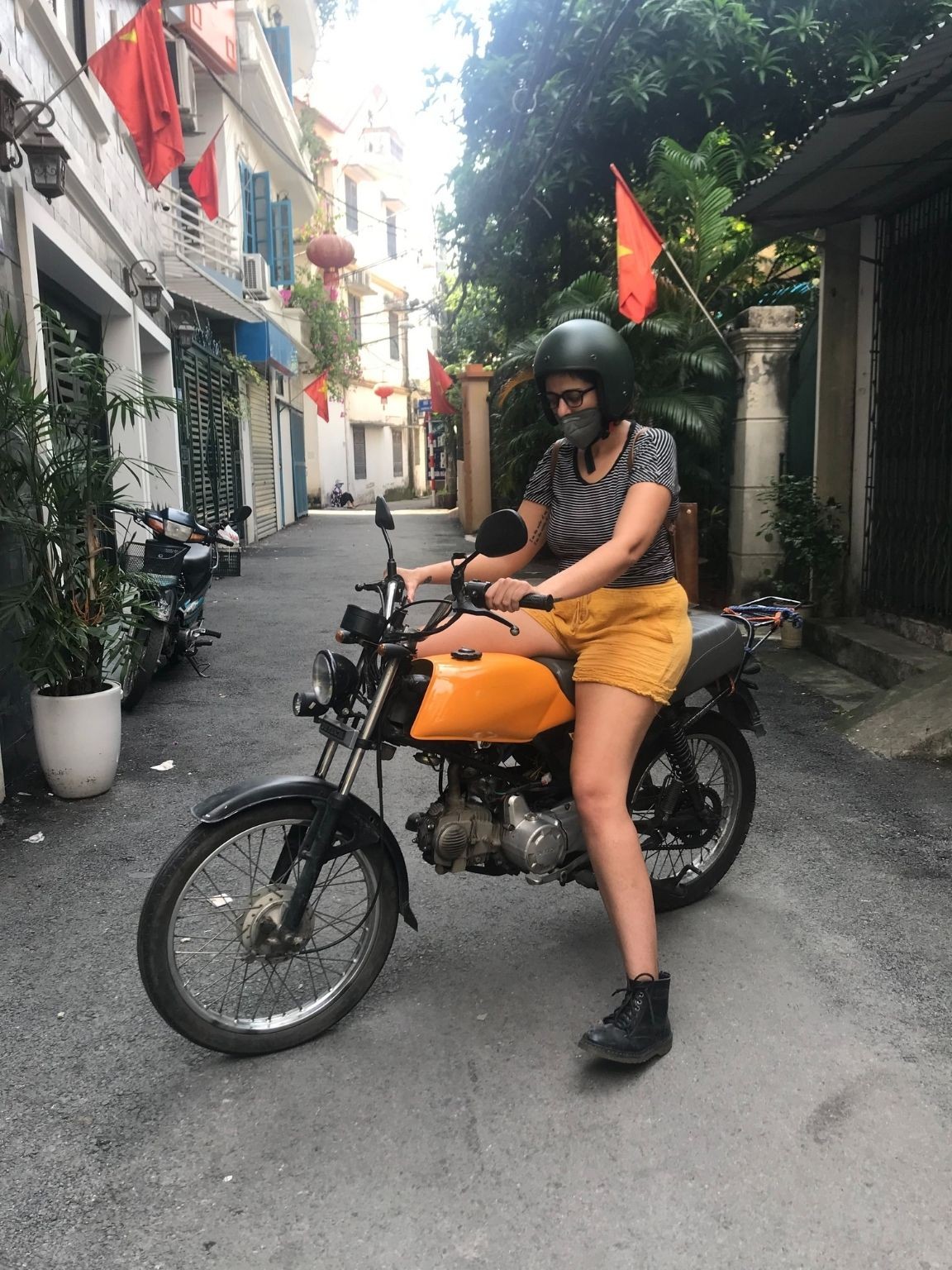 Sarir Afarinesh, Hell's Angel meets Guardian Angel. Photo by Chicks 'n Bikes.
Afarinesh is the owner of Chicks 'n Bikes, a business that helps ensure better, smarter drivers in Hanoi's expat community. Since starting her business in 2020, Afarinesh has received high praise from her former clients and encouraging support from some Vietnamese citizens. She is known throughout her Tay Ho neighborhood as the "tall Tay" with an infectious smile, instantly putting one at ease."When dealing with new drivers, it is important to understand their fear," says Sarir Afarinesh. "When you understand how afraid they are, the better you can help them. I tell people who are scared of driving that fear is a natural, positive thing. Fear keeps you safe. When driving, you need to rationalize the fear."
Chicks 'n Bikes was birthed in uncertainty, during the early days of the COVID-19 pandemic. The organization officially began a few weeks before Vietnam's intense lockdown back in March. As a majority of Hanoi's expat community are ESL teachers, many were left jobless or in a state of professional limbo. People had plenty of time on their hands and not much money. Therefore, Afarinesh began teaching new drivers for free.
"I follow the old adage 'look at what you're good at and look at what the world needs," said Afarinesh. She previously taught her own friends how to ride a manual motorbike who praised her for her friendly instructions. After a few initial lessons, Afarinesh saw an opportunity to do some good for Hanoi. "My goal is to have better road safety. You don't do that by solely changing the laws or infrastructure. You do that by creating safer drivers."
With the help of her "gal pals," she pooled together a couple of borrowed bikes and began teaching different models of motorbikes to new and seasoned drivers. Despite the uncertainty of the pandemic, Afarinesh established Chicks 'n Bikes as an entrepreneurial venture, which grew in popularity in the past few years.
"I didn't know the business was going to be successful," said Afarinesh. "It was built in a way to go slow and make sure our service is good."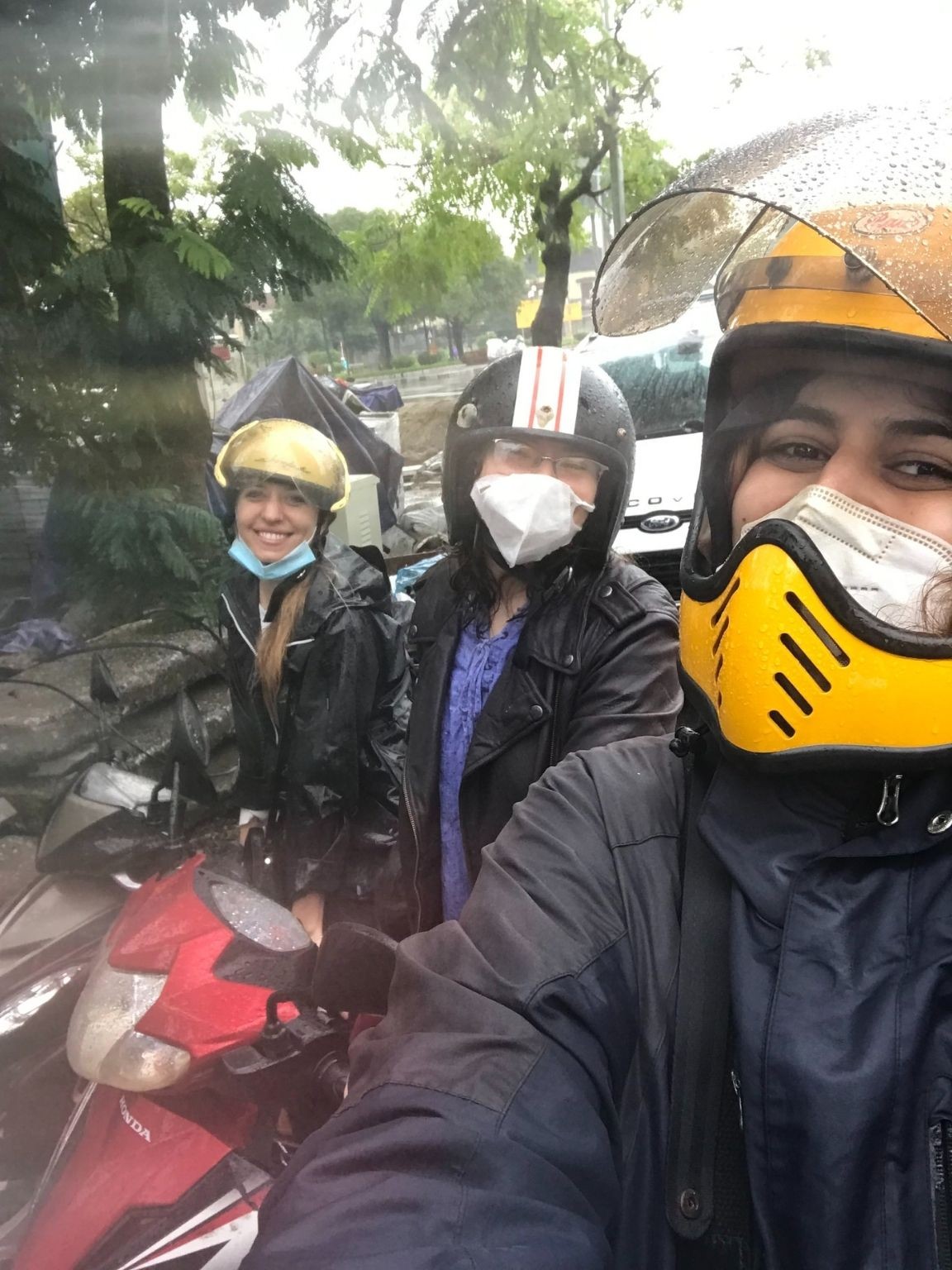 Afarinesh, wearing her iconic yellow helmet, poses with her students after a successful driving lesson. Photo by Chick's 'n Bikes
Now, with plenty of experience and a team of talented instructors, Afarinesh is even more confident in delivering safe and encouraging lessons. Prior to actually getting on the motorbike, the Chicks 'n Bikes instructor and client would discuss their goals and worries on the open road. After coming to an understanding, the instructor begins an intricate, five-level course to help the client overcome every obstacle.
Level one is completed at a quiet area, with no traffic. This level is just for the new driver to go over the basics, such as identify parts of the vehicle and practicing braking. At level two, the Chicks 'n Bikes team takes the client to the streets, helping them navigate minimal traffic. During this stage, the client will learn to shift lanes and complete a U-turn.
Level three gets more in-depth. The instructor and client discuss driving theory, different techniques for different situations, and what to expect in traffic.
"In Hanoi, the mentality is to keep moving forward," said Afarinesh. "Some Hanoians are impatient and will take any opportunity to move forward. To avoid an accident, the more predictable you are as a driver, the safer you are. It is important to flow in and out of the crowd."
For practice, the client will follow the instructor around the twists and turns of West Lake, to slowly get acclimated to the many surprises on the streets of Hanoi. At level four, the instructor and client tackle more crowded spots like Tay Ho's lengthy Au Co street or entering the highway. Finally, level five is dedicated to whatever remaining issues or questions the client may have.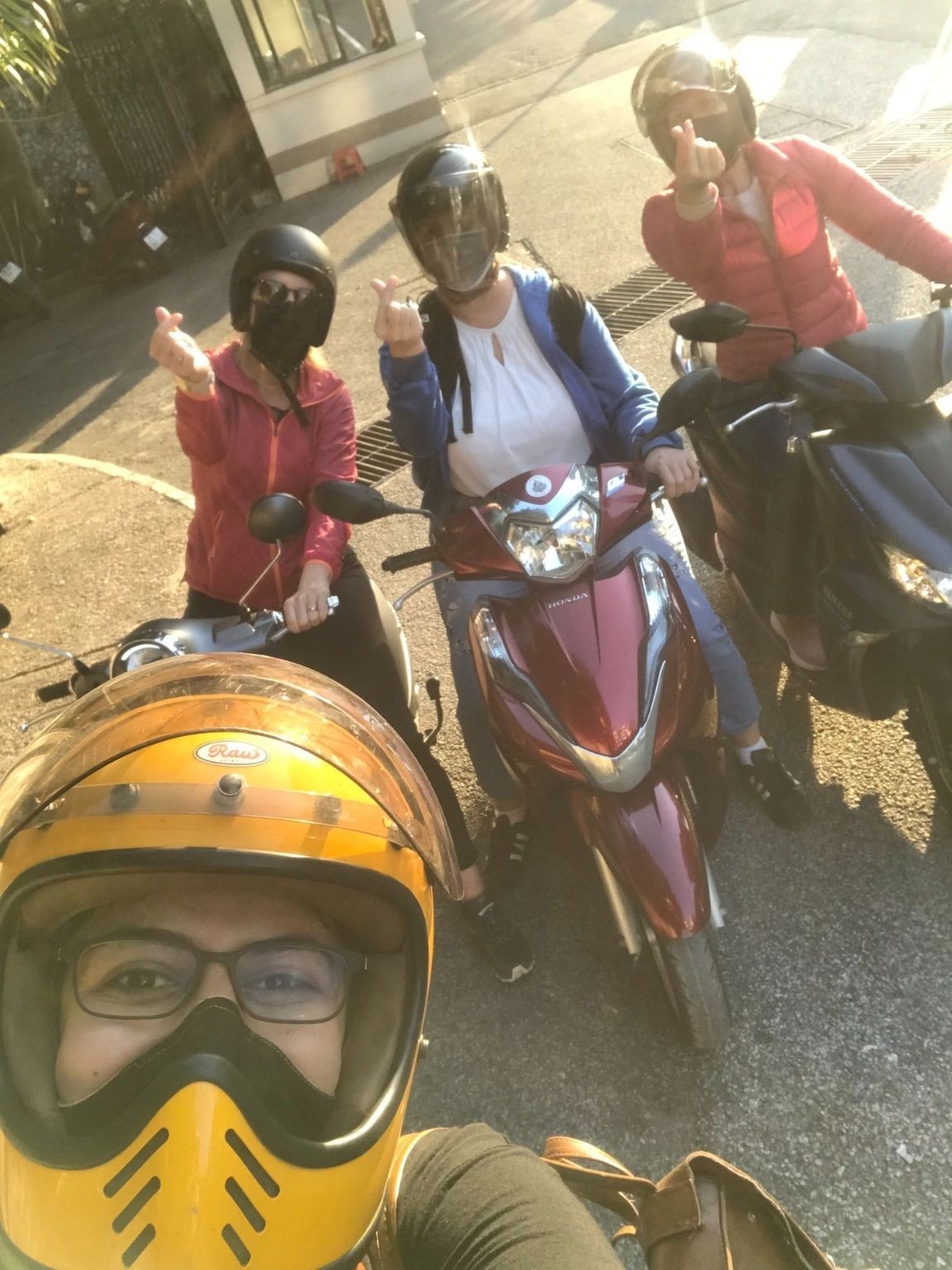 Keep an eye out for the glowing Chicks 'n Bikes convoy. Photo by Chicks 'n Bikes.
At every step, Afarinesh and her team remain calm, friendly, and helpful. For each lesson, Afarinesh takes a moment to remind the client of something worth celebrating, be it improving on turning, or recovering after a fall, or even simply living in a different country. By ensuring an encouraging spirit, Afarinesh creates a safe environment for her clients.
"In order for someone to learn, you need to be with someone who makes you feel safe," explains Afarinesh. "At CnB, we make sure they are comfortable at every step of the way. We want to provide a safe and encouraging space for riders to reach their goals."
Afarinesh is sympathetic to any possible fears new drivers have but doesn't think it should inhibit them from exploring Hanoi. Seeing the Vietnamese capital from the back of a xe ôm does not do the city justice. Driving is well worth any mounting anxieties about Hanoian traffic.
"Discovering the city is more important than fear," said Afarinesh. "Don't fight the bike, learn to control it. Don't let it control you!"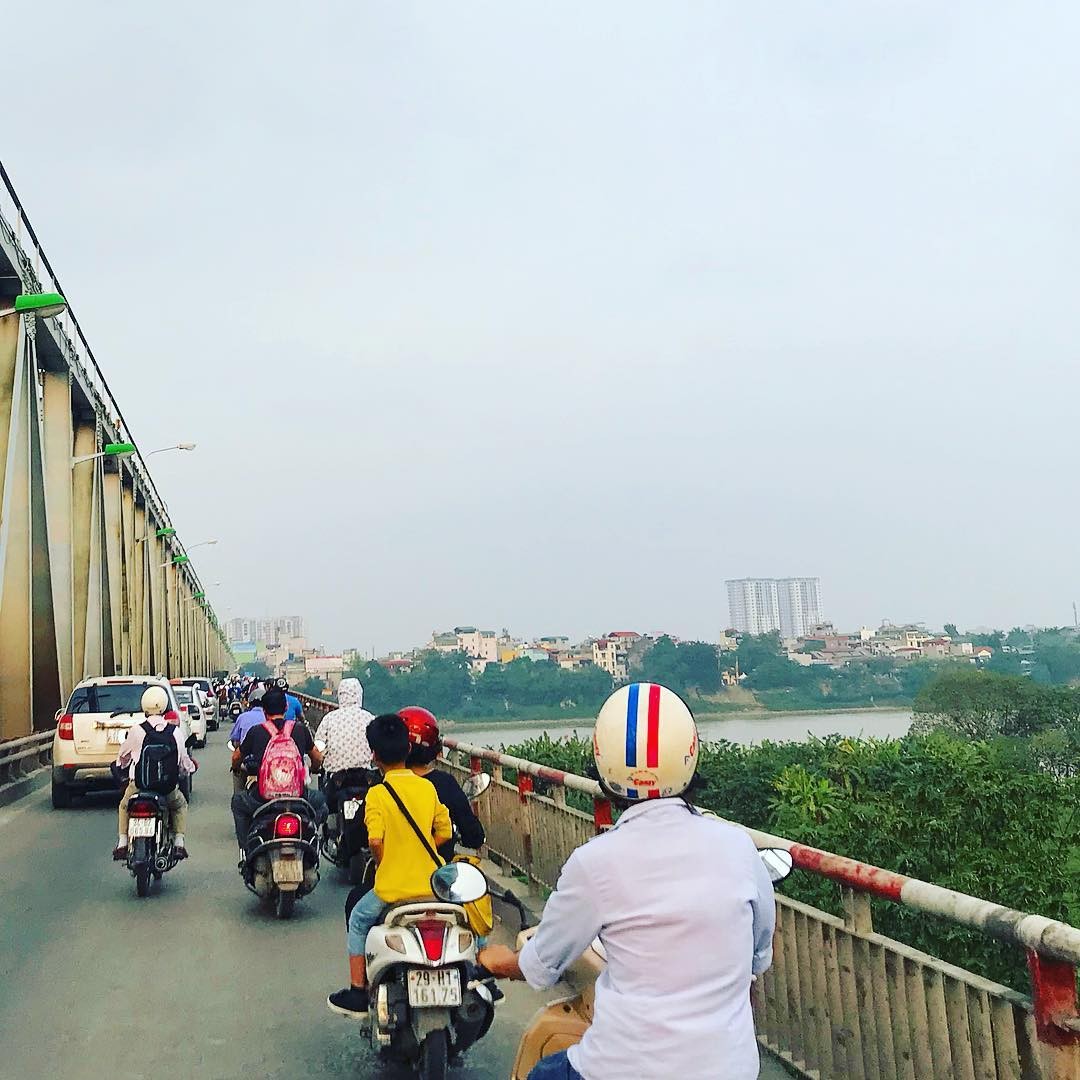 Don't fight the bike, freely experience Hanoi. Photo by Glen MacDonald.
As her lessons continue, Afarinesh herself has learned a lot from running a business in Vietnam's pandemic era.
"Having a business during the pandemic taught me to stay flexible, resilient, and to be careful where you invest," said Afarinesh. The businesswoman also had to understand Hanoi's changing trends. When she first started, Afarinesh had an entirely different customer base, mostly consisting of close friends. Now, she is looking to attract new post-pandemic tourists, eager to safely drive and sightsee across Vietnam.
In addition keeping expat drivers safe, Afarinesh also wants to protect the Vietnamese community as well. In recent months, Chicks 'n Bikes has worked with the Rock, Paper, Scissors Fund. The non-profit provides bicycles for girls in rural areas so that they can safely go to school. As a passionate, intersectional feminist, Afarinesh is proud to further empower women and young girls, even ones she may never meet.
The woman-owned space is appealing to many female expats, who wish for a safe and trusting teacher. British expat Katie Dresner, a proud graduate of Chicks 'n Bikes, had nothing but praise for Afarinesh and her team.
"After two and a half years of not driving here and making a load of excuses of why I didn't want to learn, I realized the reason I didn't want to was because I was just scared and I didn't think there was anyway I could learn without asking a friend to teach me," says Dresner. "Then a friend recommended Chicks 'n Bikes and decided to give it a go. I was so nervous but after meeting Sarir I felt instantly at ease! She took things really slowly with me and was always there when I was unsure."
Don't let the name fool you! Chicks 'n Bikes is a service for all genders, as Afarinesh aims to be as inclusive as possible. Male participants have also enjoyed learning from Afarinesh and her helpful staff.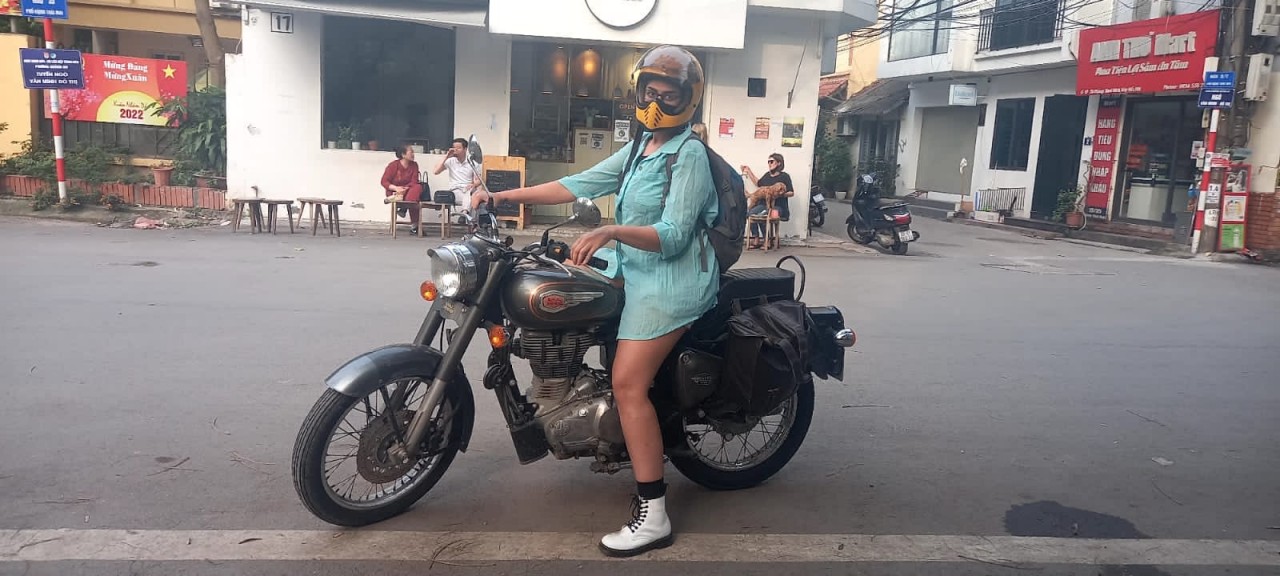 As a "Tall Tay," Afarinesh is partial to big bikes. Photo by Chicks 'n Bikes
The streets of Hanoi will not slow down anytime soon. However, thanks to Afarinesh, foreign drivers are able to traverse the city's many obstacles with ease. For her students, driving a motorbike is no longer a source of anxiety but an adventurous, daily commute.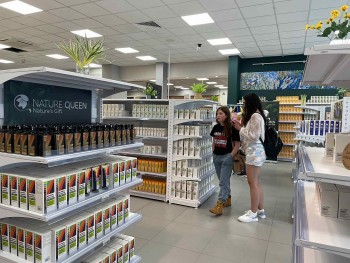 Economy
High-quality Vietnamese products have favorable access to the UK market thanks to the UKVFTA.