Exploring Western Vietnam in watery season
In the watery season annually, Western Vietnam attracts the influx of tourists to take photos. Here are 6 destinations that should not be missed.
Tra Su Melaleuca forest, An Giang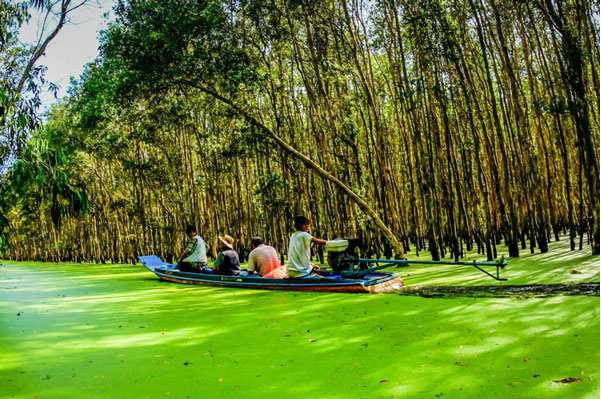 Photo: Dulichnewstar
The mangrove forest is a typical feature of Western Vietnam. Tra Su Melaleuca forest is located in Van Giao commune, Tinh Bien district, with an area of ​​about 850 hectares, Zing News reported.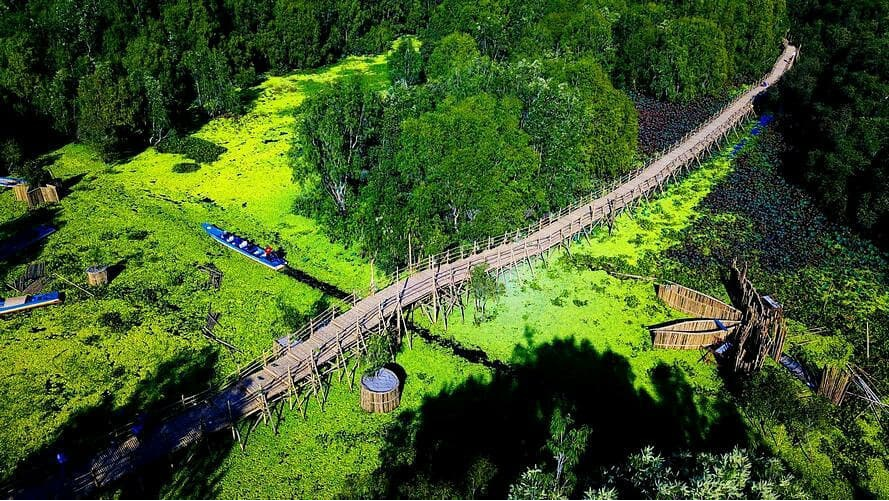 Photo: P.q.nhu/ via Zing News
The ideal time to visit Tra Su Melaleuca forest is early morning as it wears fresh garb. Coming here, don't miss out on the opportunity to boat amidst the green duckweed carpets. The bamboo bridge spanning the forest is a perfect place to take great check-in photos.
Tickets to visit Melaleuca forest are priced at 190,000 VND (US$ 8.2) per person. If traveling in groups of 7 or more people, the ticket price is reduced to 95,000 VND per person (US$4.1).
Cai Rang Floating Market, Can Tho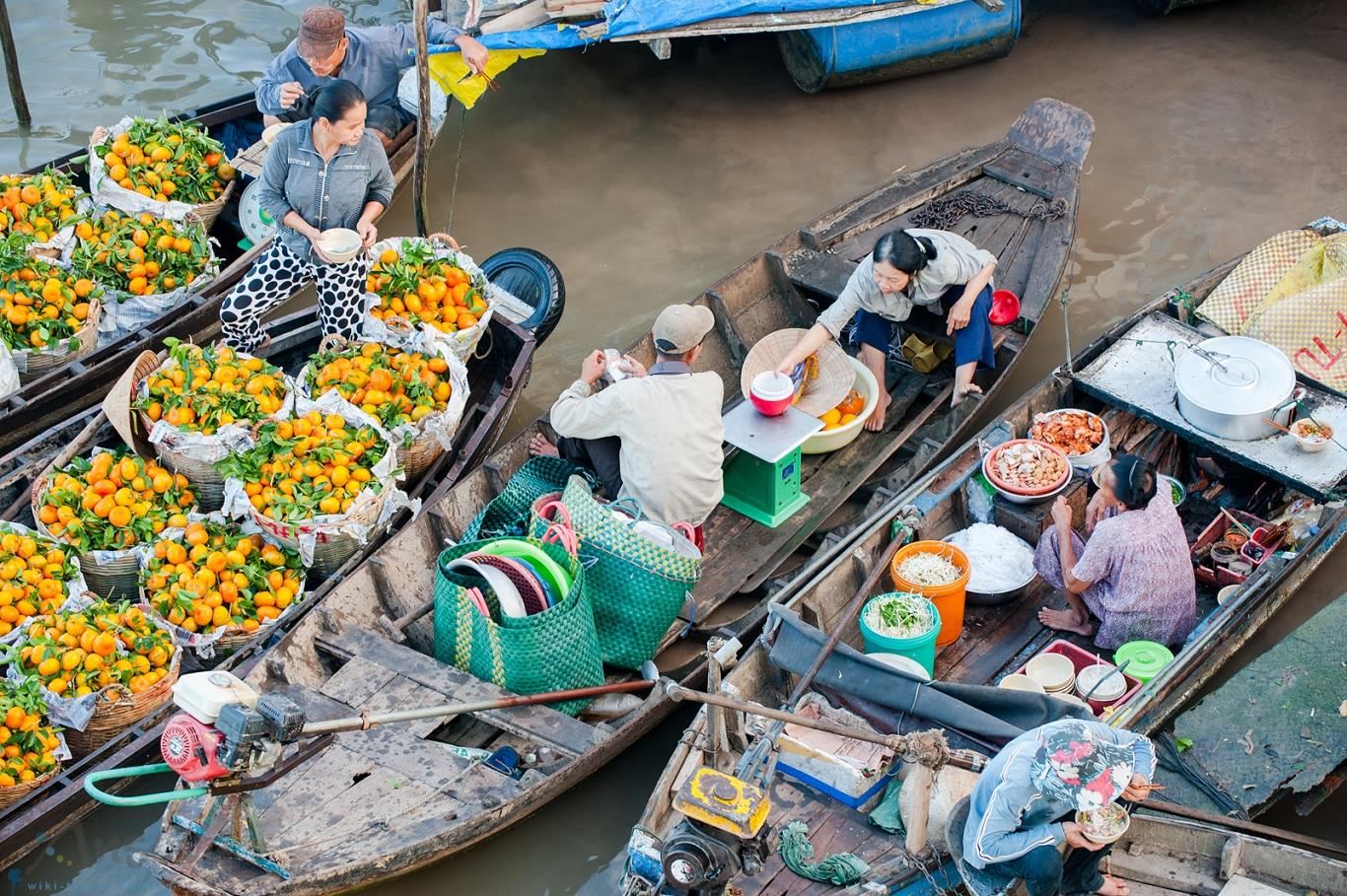 Photo: Vietravel
The floating market is a long-lasting cultural trait of the southwest. The market sells various kinds of fruits and agricultural products of the region. Every morning, hundreds of colorful boats anchor, creating a bustling vibe.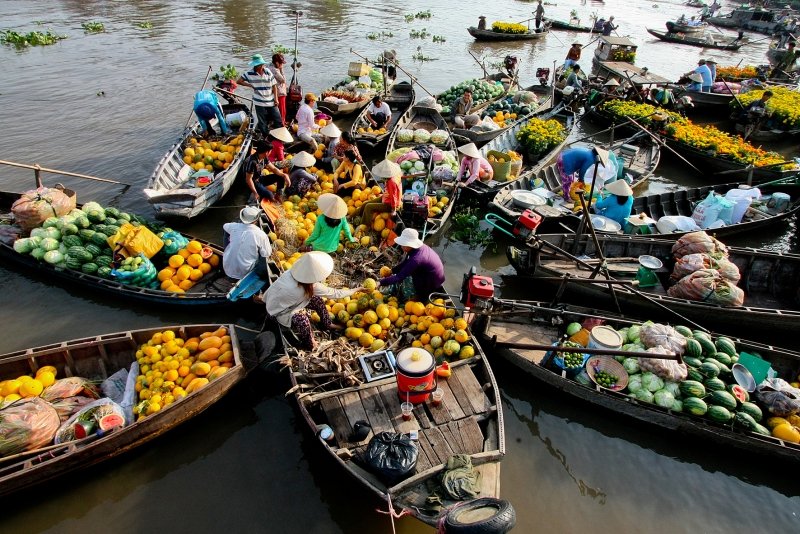 Photo: Anbinhtravel
The market often ends at 9 a.m, so, visitors should come here soon. You will have the chance to enjoy the breakfast amidst the immense river and get a closer insight into the daily life of the locals.
Tan Lap floating village, Long An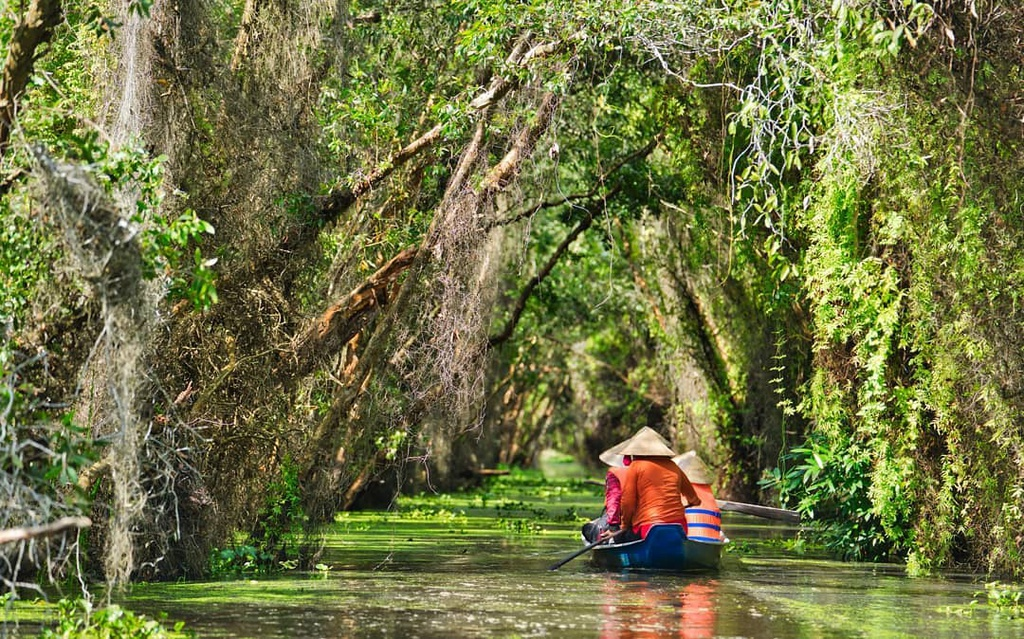 Photo: Catalin_chitu_22_photography/ via Zing News
Tan Lap floating village, Long An is situated in Moc Hoa district, Long An province, about 100 km to the West of Ho Chi Minh City. The village covers an area of ​​about 5 hectares with buildings, guesthouses, parks and wharves, the rest is 130 hectares of Melaleuca forest.
The 5-kilometer forest trail is among the highlights of Tan Lap floating village. On the two sides of the roads are covered by high melaleuca trees. Going by normal boat costs 60,000 VND (US$2.6) and motorboat is 130,000 VND (US$5.6).
Tram Chim National Park, Dong Thap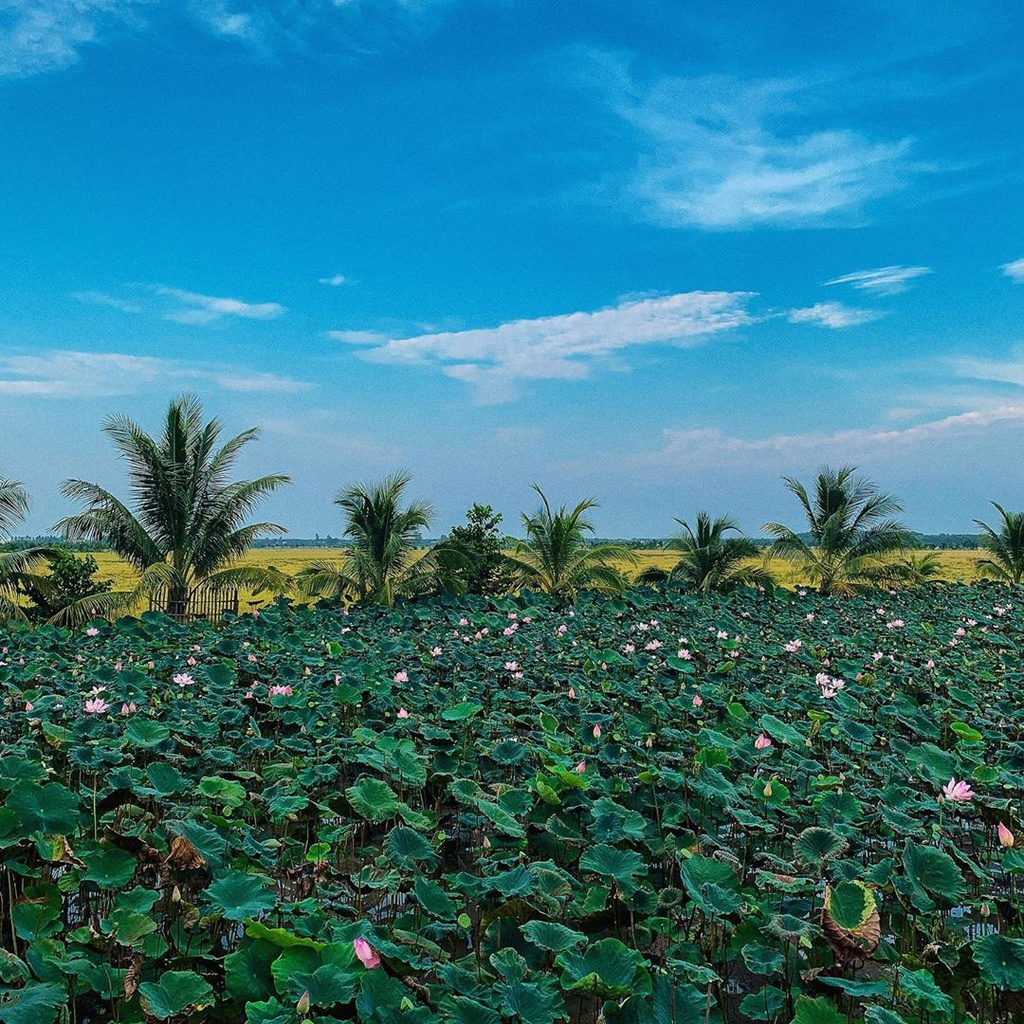 Photo: Loreoundtheworld/ via Zing News
Tram Chim is one of the most renowned ecological destinations in the West. The place owns diverse flora and fauna notably the rare red-headed cranes.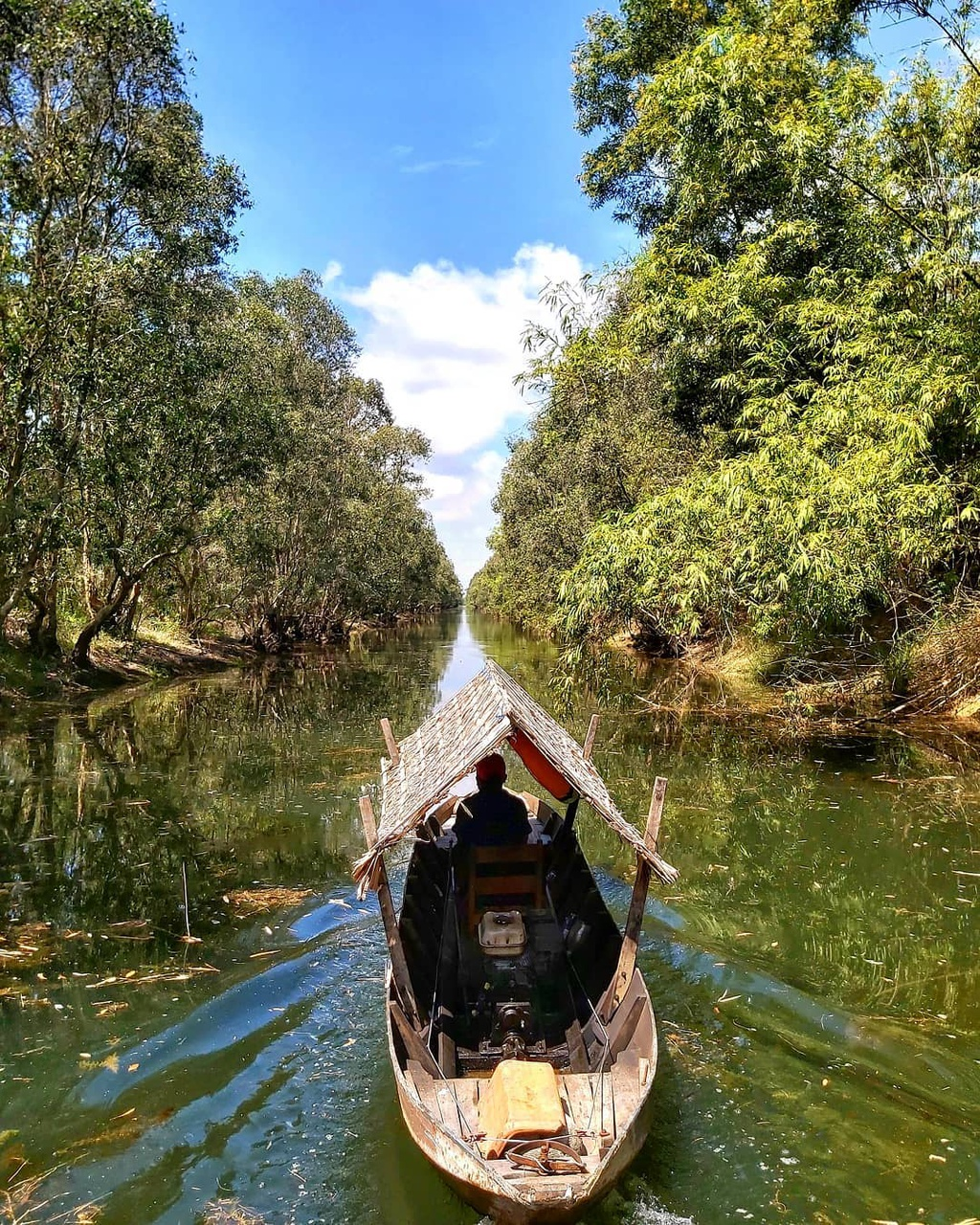 Photo: Khanhhhhha/ via Zing News
Coming to Tram Chim National Park, visitors will have the chance to wander along the green canals, watching flocks of birds flying in the sky. Adding to the serene beauty of Tram Chim National Park is glorious lotus lagoons. There are no modern tourism services here, therefore, Tram Chim is the best getaway from the hustle and bustle of city life.
Binh Thuy ancient house, Can Tho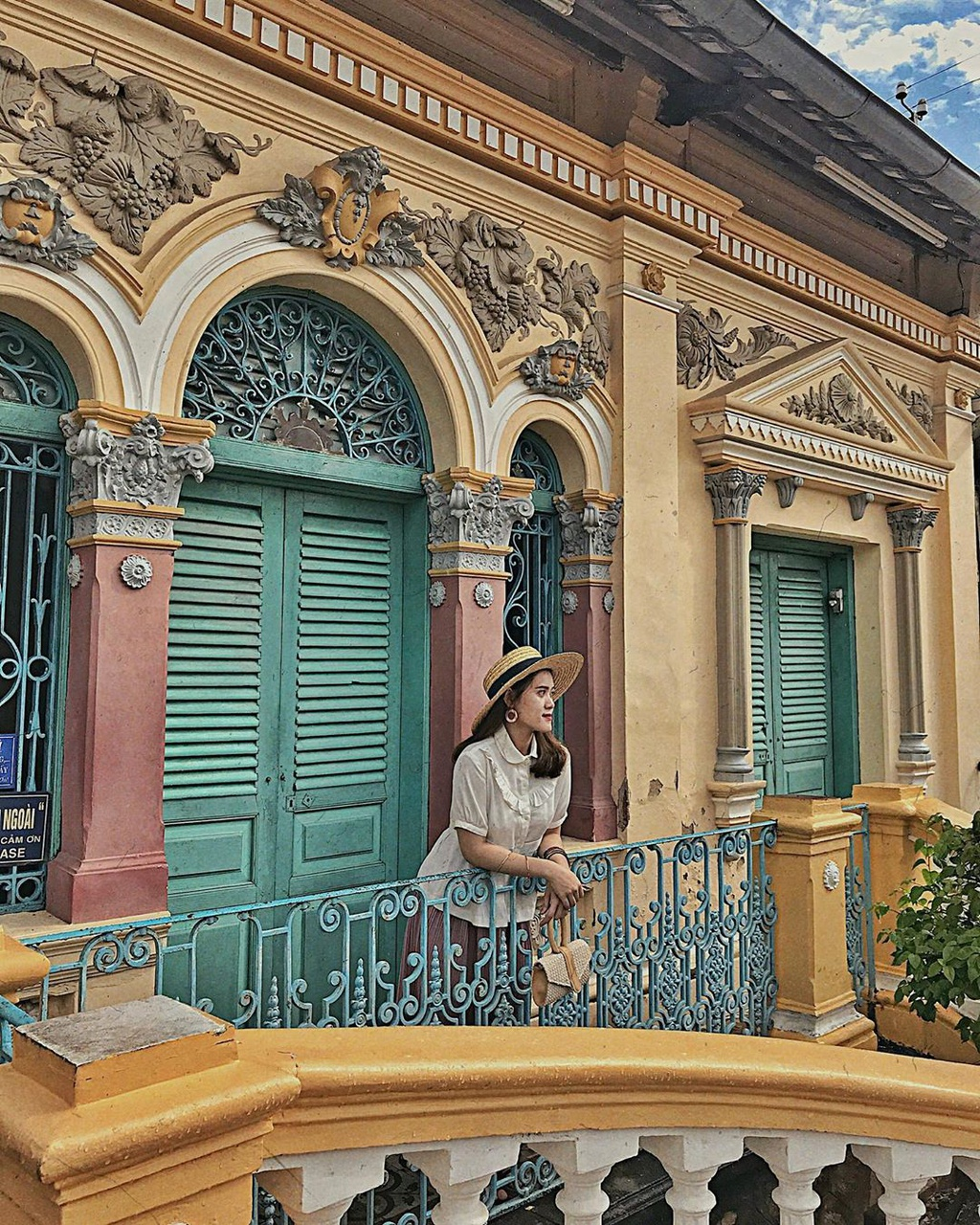 Photo: Rosenguyen_december/ via Zing News
Binh Thuy Ancient House has become a hot check-in place in Can Tho. The ancient house spellbinds tourists by its antique and poetic beauty.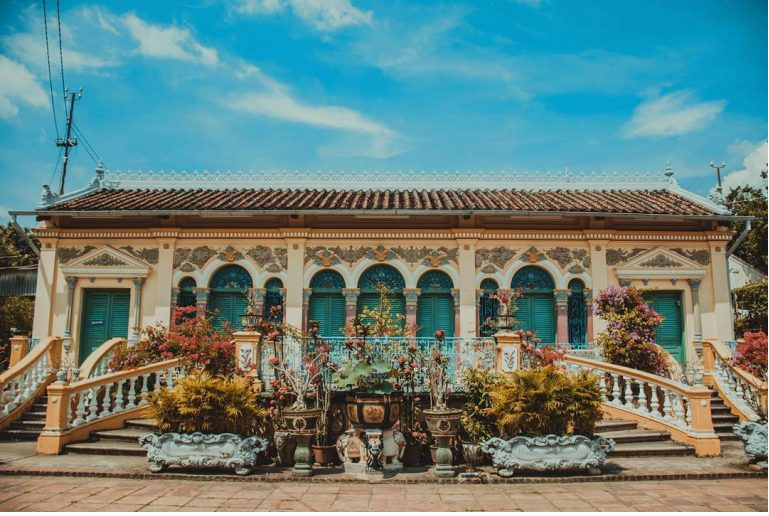 Photo: Locn19/ via Vntrip
It was built in 1870 by the Duong family and consists of 5 compartments with 2 roofs. From the outside, visitors will see 4 arched stairways connected from the yard to the main house and the airy window system. More than 150 years elapsed, the house still preserves its original architectures.
Dat Mui, Ca Mau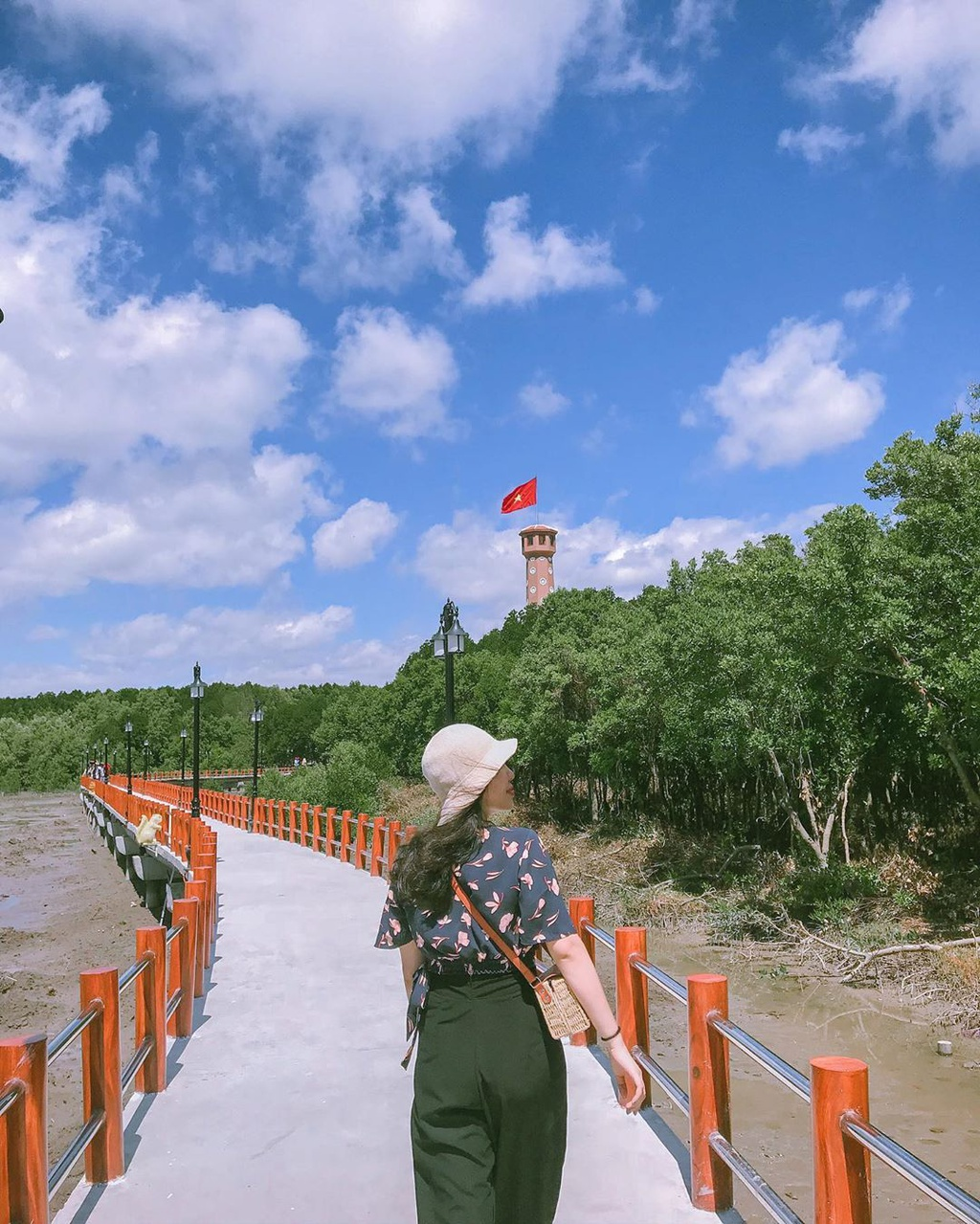 Photo: Thuylien1510/ via Zing News
Dat Mui is the southernmost point of Vietnam and famous for the specialty of crabs. Tourists can combine to explore U Minh Ha National Park or Cai Rang floating market.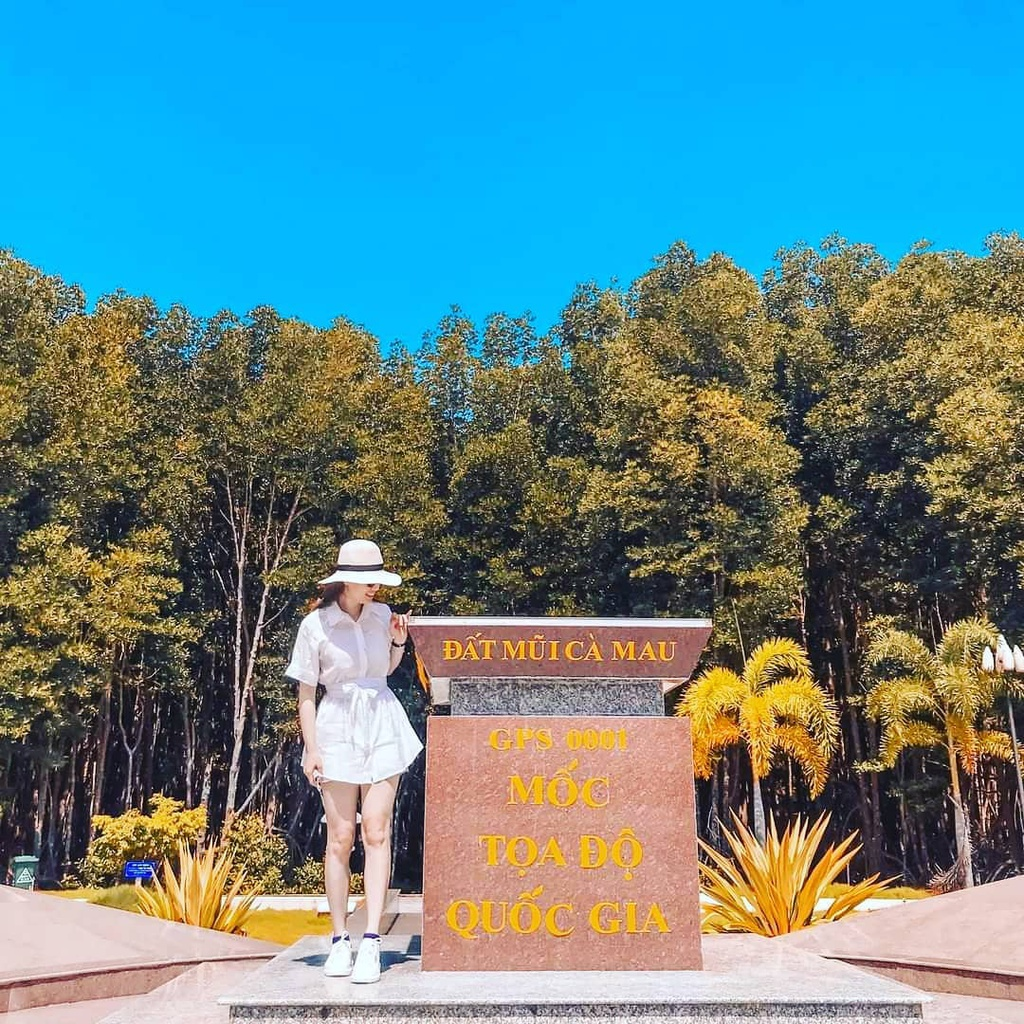 Photo: Mon304/ via Zing News
The watery season is the most perfect time to visit Ca Mau as waterway is so convenient.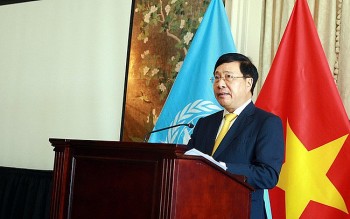 Friendship
Deputy Prime Minister Pham Binh Minh has asserted Vietnam's strong support for and commitment to the UN's role in leading and coordinating multilateral efforts to respond to global challenges.