Famous Rice Dishes Across Vietnam
Rice is an irreplaceable part of Vietnamese cuisine. Roasted or steamed, main course or snack, we had it all!.
These local specialties are comfort food heaven and a savoury take on the classic rice dishes Vietnamese people love. Here are what you can eat with rice across Vietnam. Roasted or steamed, main course or snack, we had it all!.
Com chay - Rice cracker in Ninh Binh province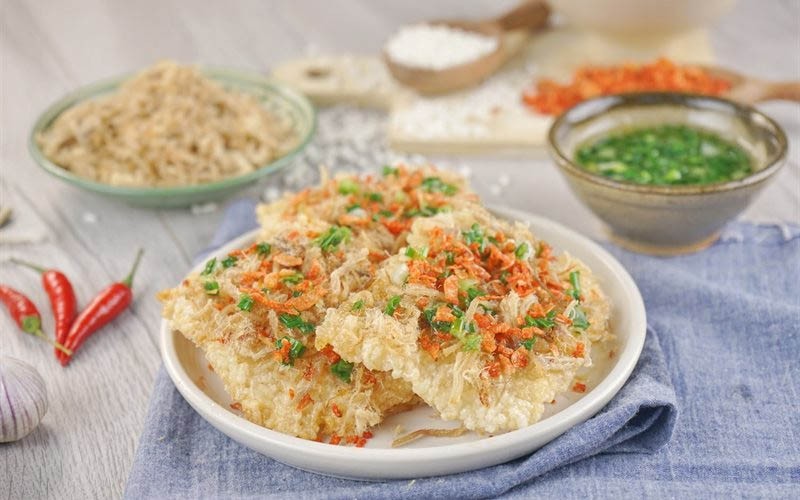 Photo: Trang An
Com chay is a famous dish in the Red River Delta province of Ninh Binh. To make this rice cracker, the chef cooks superfine rice, particularly fragrant rice grown in Hai Hau rural district of Nam Dinh province, in a cast-iron pan with a thick bottom. When the rice is cooked, the chef dries it thoroughly to avoid mold, and only fries the rice before serving.
Rice cracker has a light-yellow color, is crunchy yet still remains soft, and is often eaten with goat meat sauce. Tourists can find this dish in Ninh Binh city, Hoa Lu district, Tam Diep district or tourist spots in Ninh Binh.
Com hen - Mussel Rice in Hue city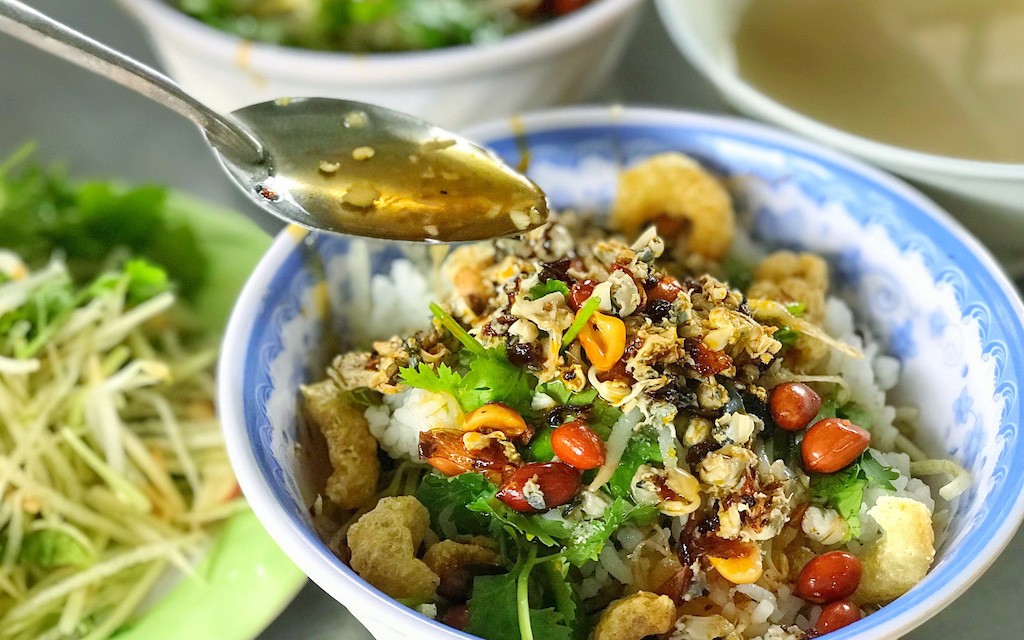 Photo: MIA
Com hen is a rustic, popular dish in Hue, a city in central Vietnam. The most suitable mussels for this dish are caught at the Hen dune on the Huong River, located in the Con village of Vi Da commune. After being boiled, mussels are washed thoroughly with the shells removed before being seasoned.
To serve the dish, the chef puts vegetables and fruits such as shredded banana blossoms, Indian taro, pineapple, starfruit and herbs, sautéed chili and rice into a medium-size bowl, before scooping sautéed mussels on top, adding other ingredients like crispy rice paper, pork' skin, ground peanut, roasted sesame and pork cracklings, and finally pours local shrimp paste over the dish.
The slight bitterness and sourness from the fresh vegetables and fruit mix perfectly with the other ingredients, enhancing the flavors of the dish.
Com lam ga nuong - Bamboo-cooked rice served with roasted chicken in the Center Highland
Com lam ga nuong is one of central Highland's specialties. Rice is cooked in pieces of young bamboo sealed on both ends with wild leaves. Bamboo-cooked rice tastes best when served with chicken marinated in a mixture of lemongrass, honey, minced shallot and garlic and five spices, clamped in bamboo sticks and roasted until golden brown.
To eat the bamboo-cooked rice, simply remove the bamboo outside. You can dip the rice in peanut salt, which consists of ground roasted peanut, salt and some sugar. You can also eat it with roasted chicken, a dipping sauce made with salt and lemon basil or pepper and a side dish full of fresh herbs.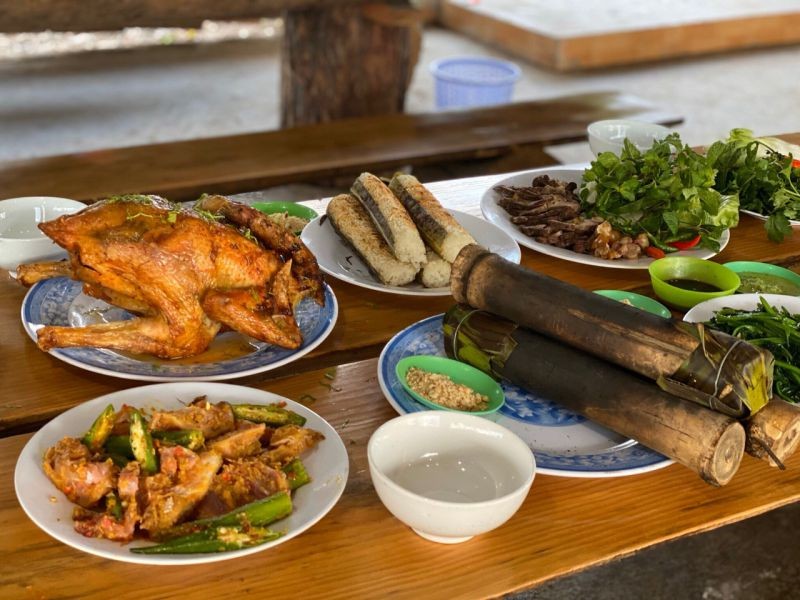 Photo: AGO Tourist
Com Ga - Yellow chicken rice in Hoi An city
The famous chicken rice in Hoi An and Tam Ky Old town in Quang Nam province or Nhan mountain in Phu Yen province is characterized by firm rice grains that do not get mushy. Because chicken broth is used to cook rice, the rice is naturally slightly yellow, shiny and full of chicken flavor.
When the chicken is sufficiently boiled, the chef takes it out of the pot and shreds it finely lengthwise and finally turns it into a salad by adding onion, fried shallot, salt, lime and Thai basil. A mustard green with ginger soup is a fabulous side dish, boosting the flavor of the chicken rice.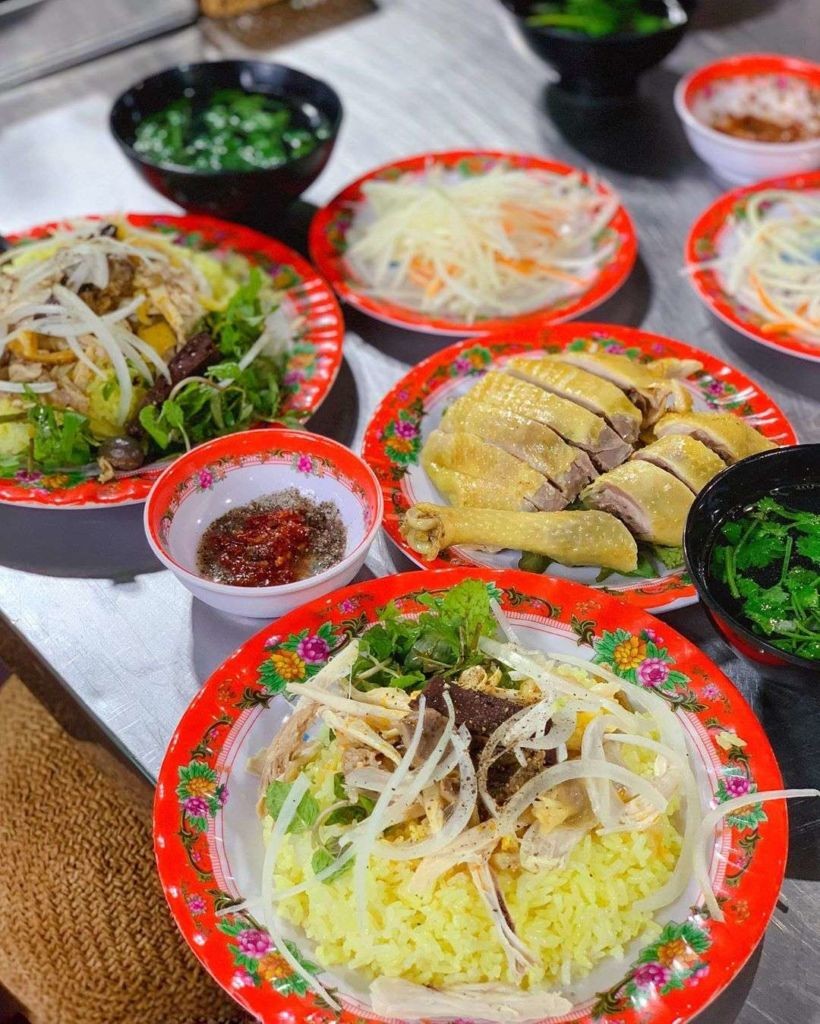 Photo: Oimlya
Com tam - Broken rice in Ho Chi Minh City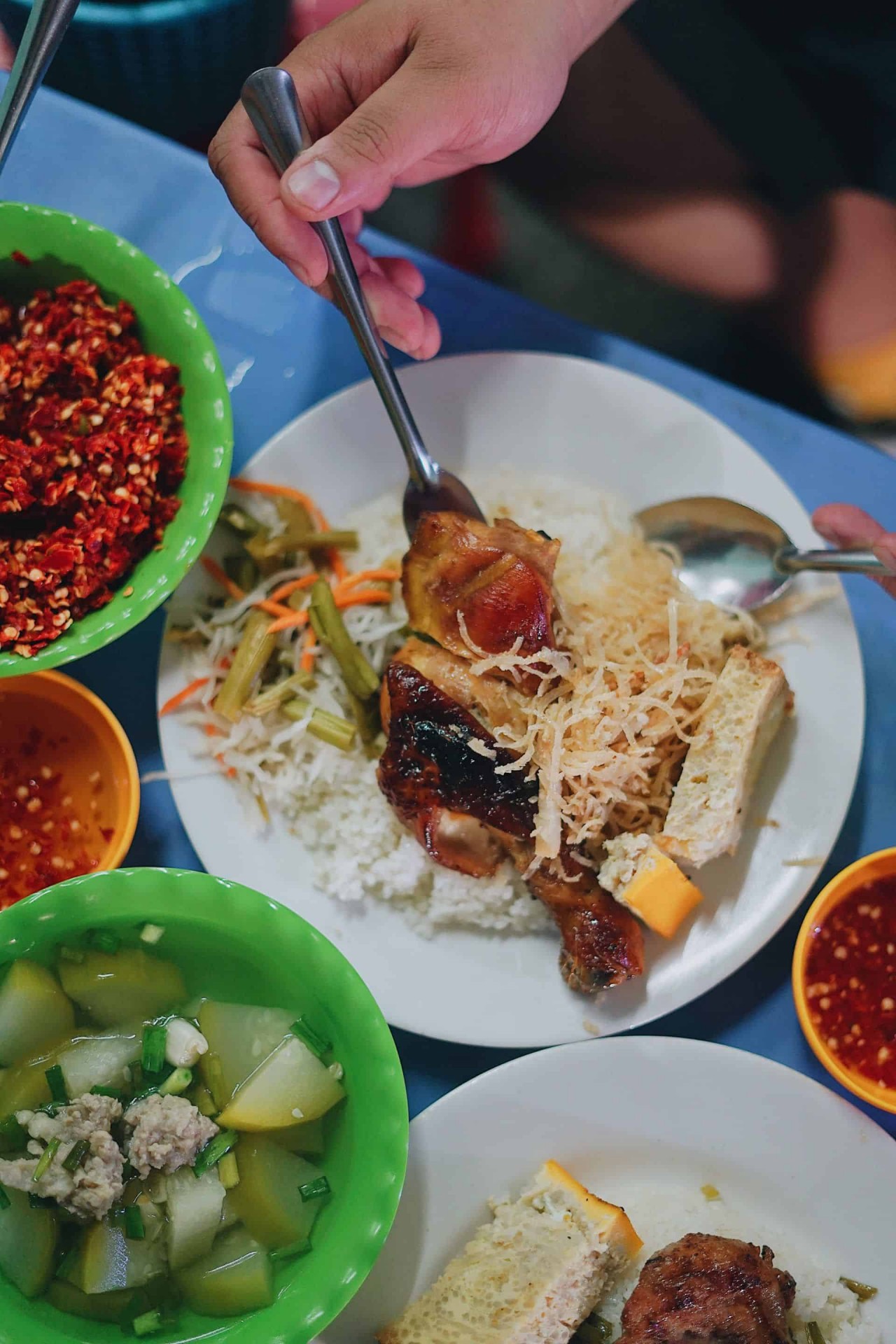 Photo: Grab
Broken rice is a popular dish in Ho Chi Minh City that can be found everywhere and eaten at any time during the day. A standard dish of broken rice in Ho Chi Minh is made from small, soft broken grains of rice and served with a variety of pickled vegetables such as morning glory, white radish or cucumber, a large piece of grilled pork, some shredded pork skin and piece of pork paste. You can also order an omelette on the side..
The pork is marinated with honey, so it does not become dry when grilled. The pork paste is soft and flavorful. Shredded pork skin is mixed with powdered grilled rice. To eat Ho Chi Minh City's broken rice, simply add some Vietnamese scallions, oil garnish and sweet-salty fish sauce onto other ingredients and voila, the dish is ready.
Dreamy Weekend Destinations in Phu Yen

With a natural landscape of mountains, plateaus, deltas, rivers, lagoons, bays, and islands, the stunning picturesque Phu Yen will stay with you for a long ...