FBI helps Vietnam improve transnational crime combat capacity
The Vietnamese Ministry of Public Security and the US Federal Bureau of Investigation (FBI) jointly held online webinar series from March 8-12, aiming to improve capacity for anti-crime police forces of Vietnam and other countries.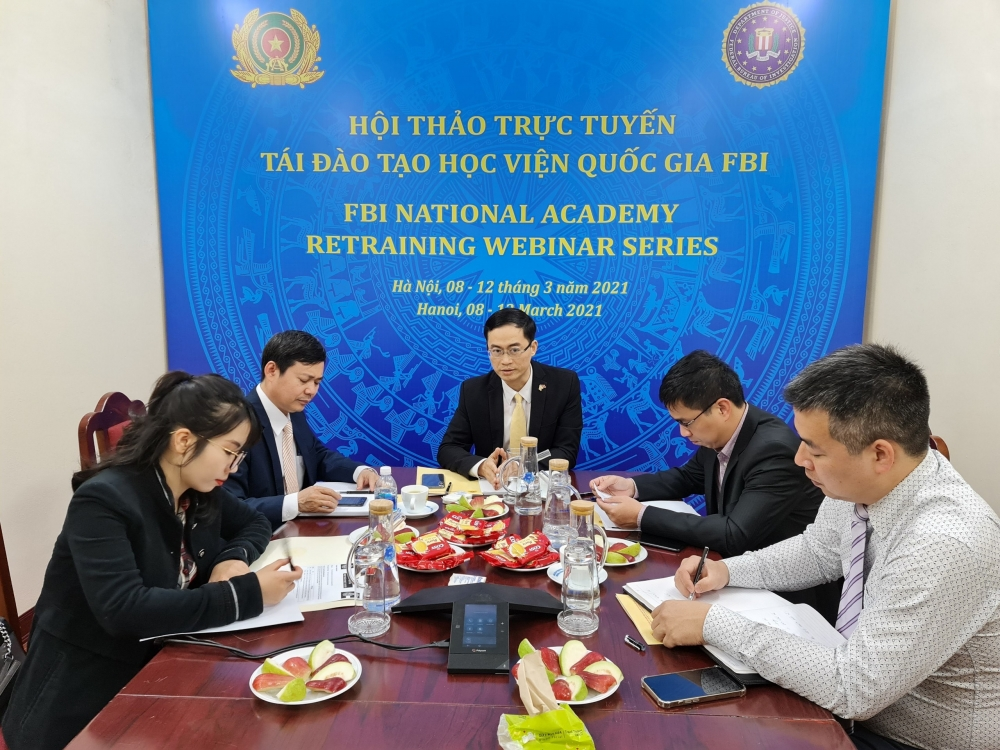 The retraining webinar series take place from March 8-12.
Within the framework of the memorandum of understanding (MoU) on mutual support in fighting transnational crimes between the Ministry of Public Security and the FBI, the ministry's Foreign Relations Department and the FBI National Assembly, through the US Embassy in Hanoi, organised retraining webinar series in Hanoi from March 8-12.
The MoU was reached during the official visit to the US by Minister of Public Security To Lam in April 2019. FBI Director Christopher Wray signed the document.
The document covers cooperation activities between the two sides in the combat against transnational crimes, as well as in training and improving capacity for Vietnamese police forces.
The FBI National Academy has played a significant role in organising training programmes, and inviting Vietnamese officers to join the courses.
The webinar series saw the participation of representatives from the Ministry of Public Security who were once members of the above-mentioned training courses, along with police officers from countries and territories worldwide.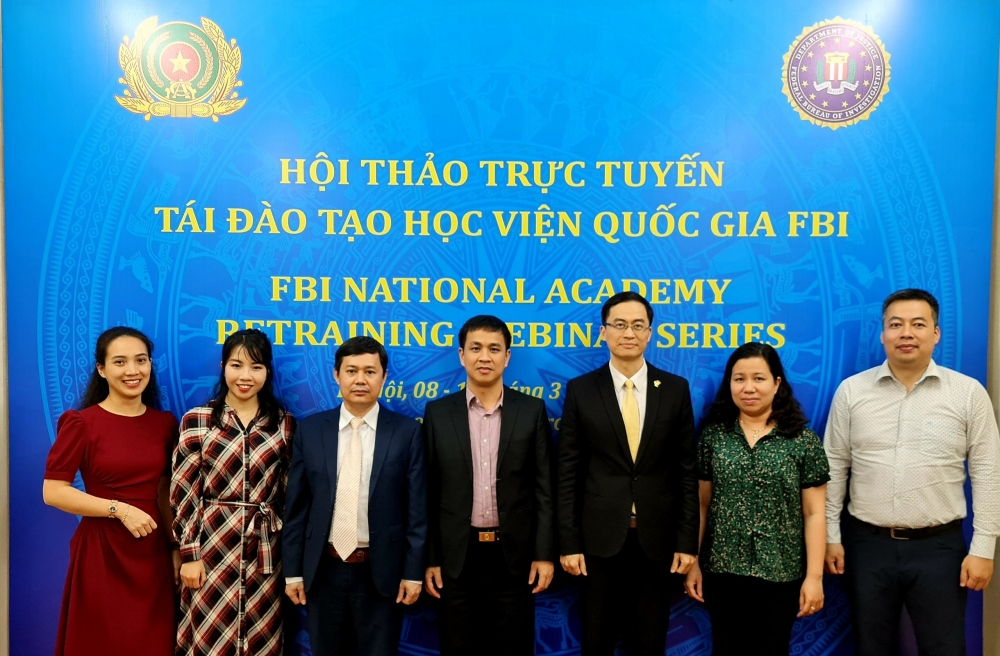 Delegates pose for a group photo.
The delegates pointed to the rapid increase in transnational crimes and crimes using internet and e-information, mostly in English.
They exchanged information, knowledge and experience in managing frontline police forces, ensuring on-duty safety and how to identify terrorism, suicide and ransomware.
They were also equipped with knowledge about judicial issues such as justice and justice enforcement, and principles in the implementation of tasks.
US lecturers and the participants looked at real cases in order to raise the awareness and skills for police officers who are working on the frontline of the fight against armed crimes and terrorists. They also discussed the role of law enforcement forces and the public in anti-terrorism.
Notably, the FBI side shared experience in detecting officers who have signs of using stimulants like wine, beer and tobacco, or engaging in gambling and games, and helping them in physiological balance.
The webinar series demonstrate the thriving relationship between Vietnam and the US, which has been upgraded to a comprehensive partnership after 25 years of cooperation.
Given the COVID-19 spread that has remarkably affected socio-economic activities and disrupted supply chains, international transport and external affairs and international cooperation activities, cooperation between countries should be tightened in order to promptly exchange information and experience in transnational crime prevention and control./.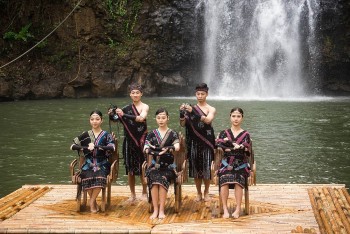 Travel
Many passengers applaud the creativity of the flight instruction video that Vietnam Airlines has recently introduced on their flights. This video not only creatively conveys the message of flight safety but also helps to spread globally the unique, indigenous cultural values ​​of the country and people of Vietnam.