Field hospital to be built in Bac Giang amid coronavirus surge
An 800-bed makeshift hospital is being set up at "lightning speed" in the northern province to help shoulder the rising number of Covid-19 patients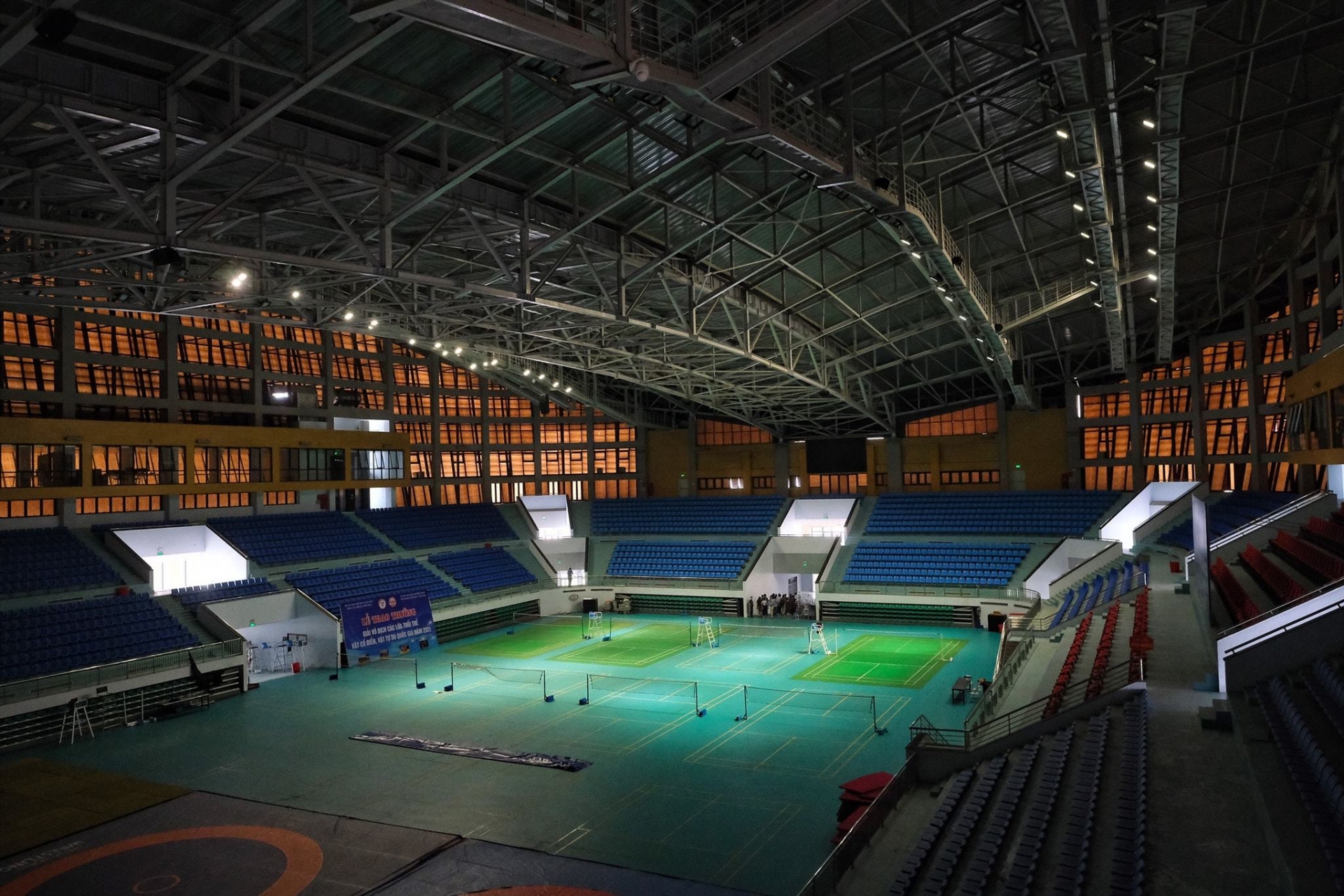 Bac Giang provincial sports stadium will be repurposed into Covid-19 field hospital (Photo: Vietnamnet)
Health Deputy Minister Nguyen Truong Son on Sunday requested a prompt conversion of the provincial sports stadium into an 800-bed coronavirus field hospital in Bac Giang. Leading experts from Bach Mai hospital, a top healthcare establishment in Hanoi, are being dispatched to help local personnel with the setting and medical supervision.
He made the decision after visiting the stadium and major quarantine centers, as well as medical facilities in the province.
"As the pandemic is more complicated, all localities must pay special attention to safety inside industrial zones, quarantine areas, hospitals and communities," Son said. "There's no room for undetected coronavirus patients at private healthcare facilities either."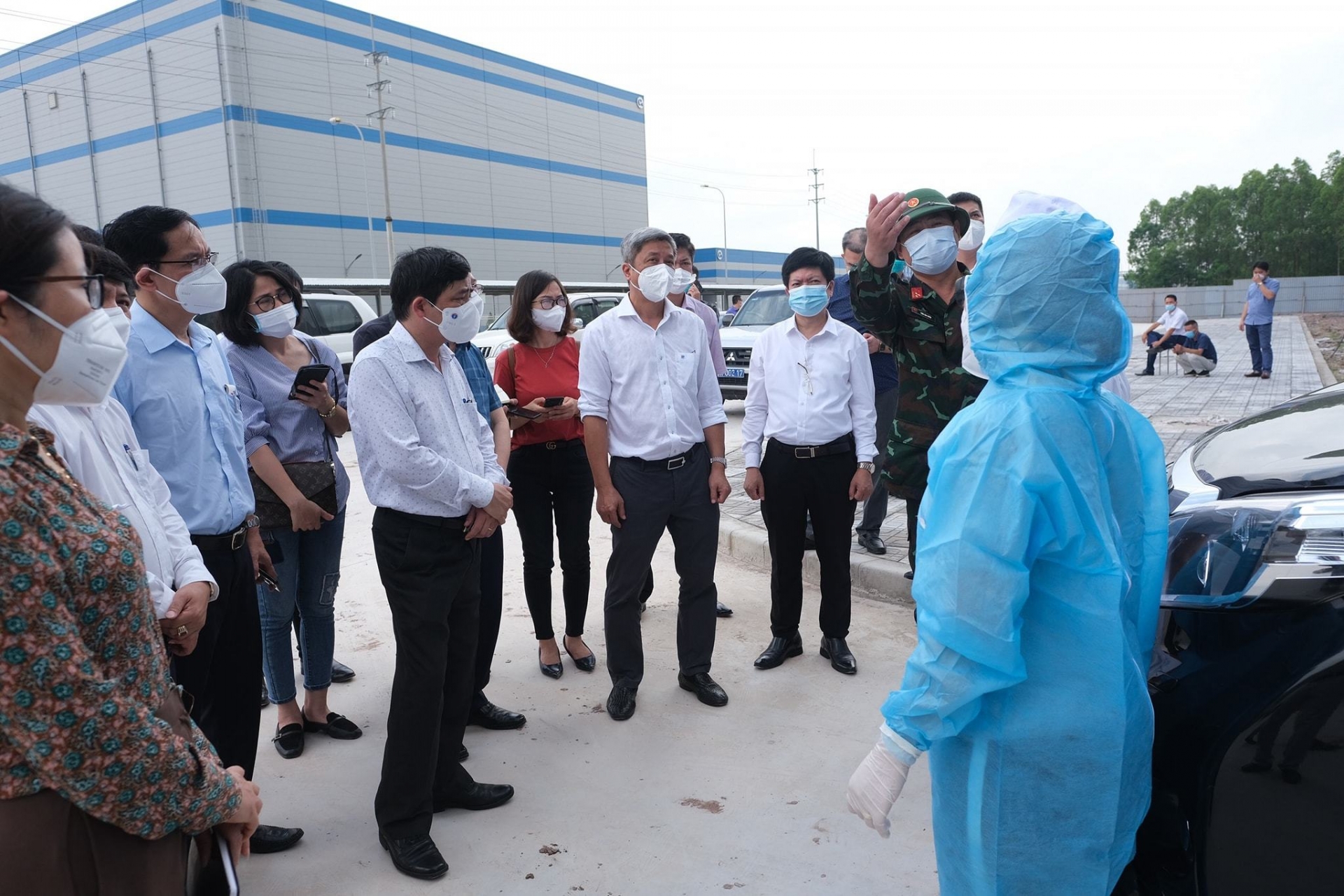 Health Deputy Minister Nguyen Truong Son visiting one quarantine center in the province (Photo: Vietnamnet)
Since the start of Vietnam's fourth coronavirus outbreak (April 27), Bac Giang has recorded 336 patients who as receiving treatment at two provincial hospitals and one field hospital. Authorities predict all three facilities will run out of empty beds (around 350 beds) in the next few days, so it's imperative to set up more temporary hospitals.
Bac Giang has 86 ventilators in total, with 112 doctors and 76 technicians who can use the machines.
Alongside experts from Bach Mai hospital, 200 medical staff from Quang Ninh and others from Hai Duong Province are also heading to Bac Giang to offer medical assistance. An expert team from the health ministry has also arrived at the new coronavirus hotspot to help ramp up contact tracing, screening, and treatment.
Bac Giang is facing three large outbreaks including ShinYoung Vietnam Company in Van Trung Industrial Park and Hosiden Vietnam Company in Quang Chau Industrial Park.
According to authorities in Bac Giang, the development of the Covid-19 outbreak in ShinYoung Vietnam Company is complicated. The source of infection is supposed to be transactions between Hosiden Vietnam Company and Korean-owned companies in the Van Trung Industrial Park outbreak. Bac Giang Province has required employees of Hosiden Vietnam Company to conduct isolation at their residences, not contact others and make full medical declarations.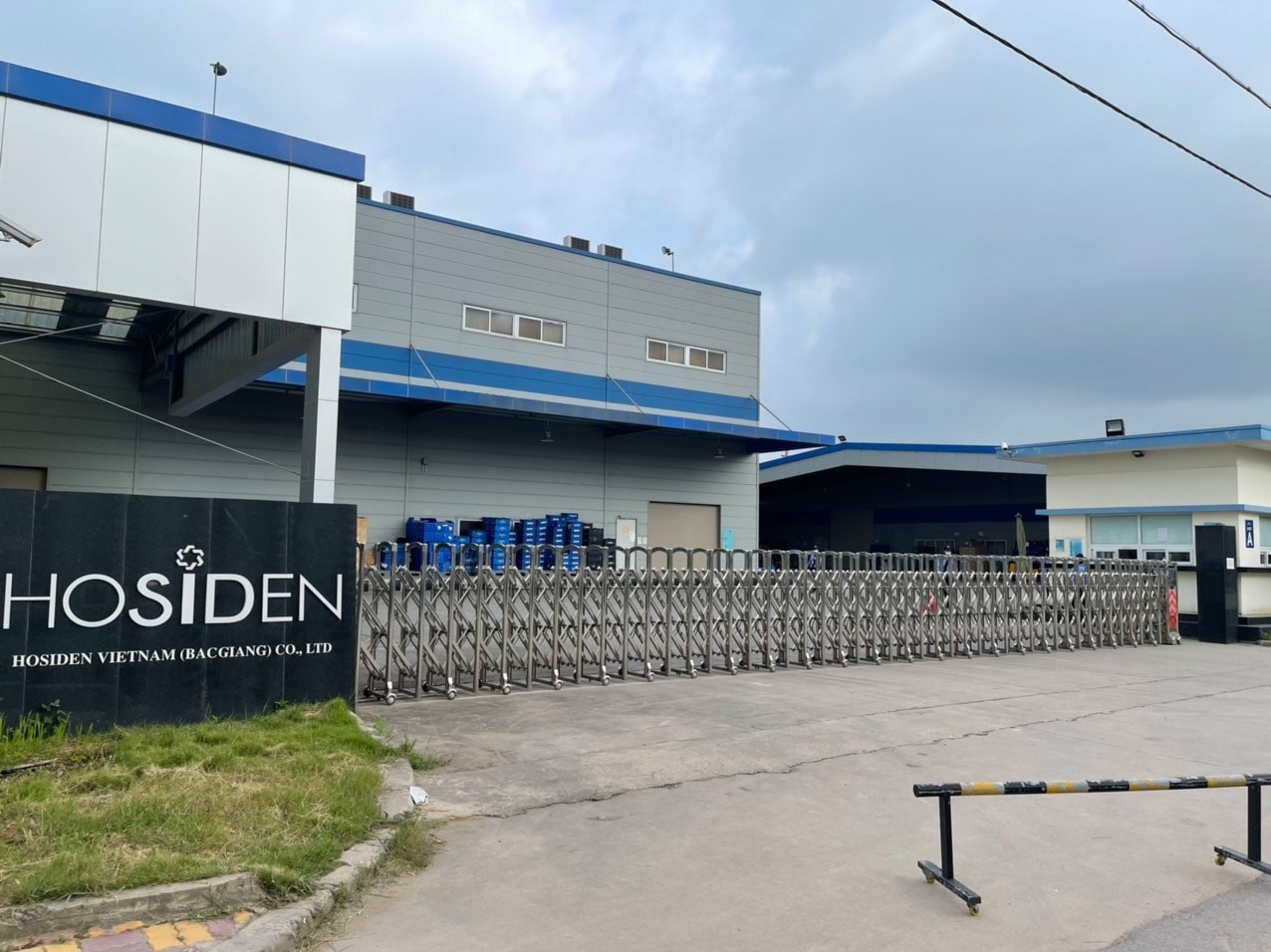 Hosiden Vietnam Company is a new epicenter in Bac Giang (Photo: Vietnamnet)
Simultaneously, the province administration has imposed a temporary blockade on five other companies that regularly work with ShinYoung Vietnam to take workers' samples for testing. Additionally, only businesses with good preventative measures are allowed to operate. Though the government has not shut down the industrial park, it will close small businesses to protect large enterprises.
The province is reportedly facing difficulties because it is inexperienced at fighting epidemics in industrial parks. Along with this, the provincial health sector can perform only 10,000 tests a day. Bac Giang had earlier proposed the Ministry of Health to send more experts for tracing, zoning, and testing biological products as well as building a field hospital, as reported by Vietnamnet.
Deputy Minister of Health Nguyen Truong Son said that the outbreak in the Quang Chau Industrial Park had quickly spread in the factories as workers worked and ate together. Bac Giang needs to focus on fighting the epidemic in industrial zones, isolation areas, medical facilities and the community. The local government should build control measures like social distancing, zoning and thorough isolation.
The health ministry today confirmed 37 new local Covid-19 cases linked to previously confirmed patients.
Vietnam has been coping with a new Covid-19 wave that broke out on April 27 and has so far seen 1,177 cases in 27 cities and provinces, with Tuyen Quang added to the list Sunday. Among the patients, 336 are in Bac Giang and 252 are in Bac Ninh.