Finland supports Mekong Delta in responding to climate change
On July 2, the Center for Environment and Community Assets Development (CECAD) and the Finnish Embassy in Vietnam signed an agreement to fund a project aiming at improving communications capacity for the Mekong Delta to cope with climate change.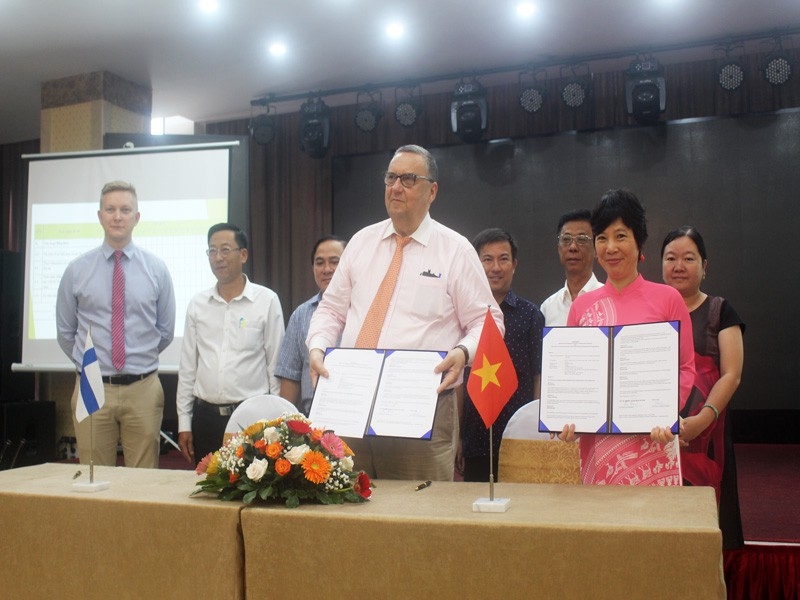 Finnish Embassy signed the agreement to fund Mekong Delta (Photo: Ho Chi Minh City Law)
The Finnish Embassy in Vietnam sponsored the Center for Environment and Community Assets Development (CECAD) to implement the project "Strengthening communication capacity to cope with climate change in the Mekong Delta". The signing ceremony took place in Tien Giang province on July 2, according to VOV.
This two-year project is funded from July 2020 with a total EUR 160,000 (US$ 180,400) and benefit Tien Giang, Ca Mau, Kien Giang, Ben Tre, and Long An provinces. Activities in the saltwater intrusion response model will be piloted in Tien Giang.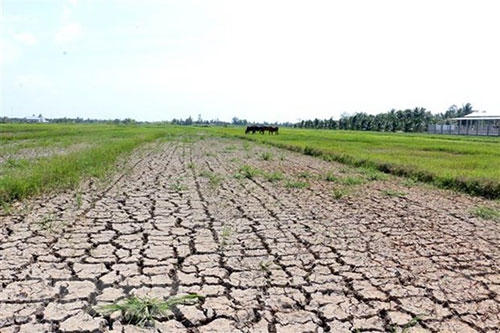 Saline drought in Ben Tre damaged rice fields (Photo: Financial Times)
Ms. Le Thi Van Hue - Deputy Director of CECAD said that the project aims at implementing the media capacity of related agencies and raise awareness of local communities about saline intrusion. In addition, the project supports the goal of Government Resolution No. 120/NQ-CP and pays special attention to sustainability issues in the Mekong Delta, reported by Nature.
The major activities of the project include: Implementing a comprehensive communication program, raising public awareness in the Mekong Delta about saline intrusion, developing saline intrusion monitoring, strengthening early warning and forecasting, supporting local communities to store water for living and production, and ensuring water security in the region, informed Ho Chi Minh City Law.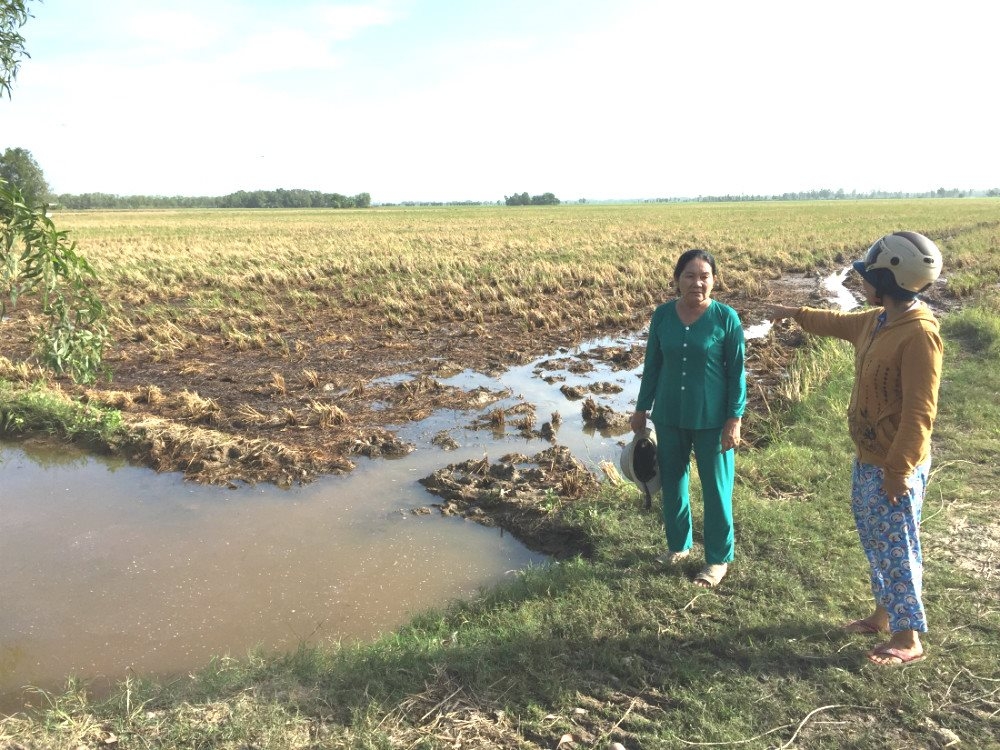 Saline intrusion in the Mekong Delta (Photo: Environment and Resources News)
"The target groups of the project are the local communities in the Mekong Delta, especially poor households in remote areas, areas with high population density, areas directly affected by saline intrusion and lacking fresh water for daily use. District and provincial authorities, mass organisations, provincial hydro-meteorological centers, and irrigation branches will benefit indirectly", Ms. Hue said.
For more than 40 years, Finland has supported Vietnam through various development initiatives.
In 2014, Finnish Embassy also assisted CECAD to successfully implement the project "Improving forest governance for climate sustainability in two poor ethnic minority areas in Son La province".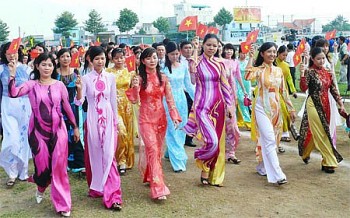 Viet's Home
Vietnamese women have always been paramount in shaping culture and protecting the homeland. To honour their sacrifices and celebrate Vietnam's Women's Day, Vietnam Times has complied a brief list of several amazing Vietnamese throughout the country's lengthy history in an American journalist's eyes.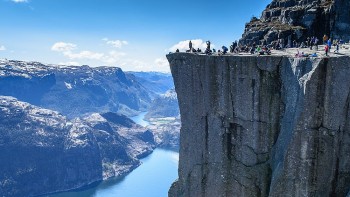 Travel
The Sverd I Fjell, an prominent monument created be the Norwegian sculptor Fritz Røed, are giant swords in stone located in Hafrsfjord, a suburb of the city of Stavanger in Norway.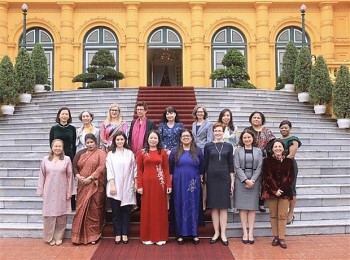 Viet's Home
Vice President Vo Thi Anh Xuan has urged female foreign ambassadors and chargés d' affaires to further contribute to facilitating travelling and trading between Vietnam and other countries.