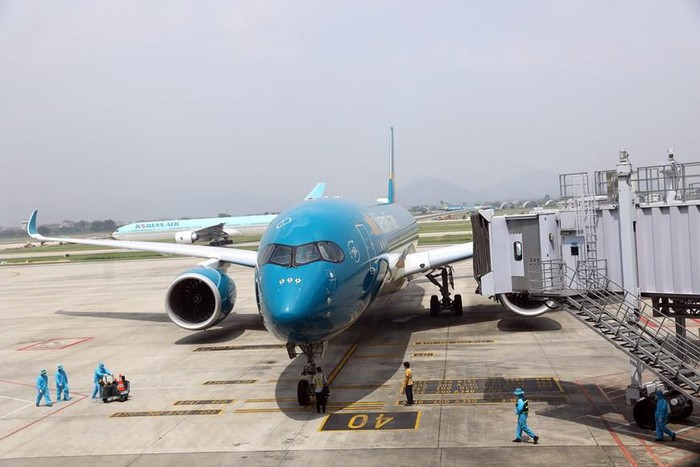 The flight was conducted by Vietnam Airlines Airbus A350 aircraft carrying a total of 104 passengers including Vietnamese citizens and South Korean investors, Vietnam News Agency reported. (Photo: Huy Hung/ VNA)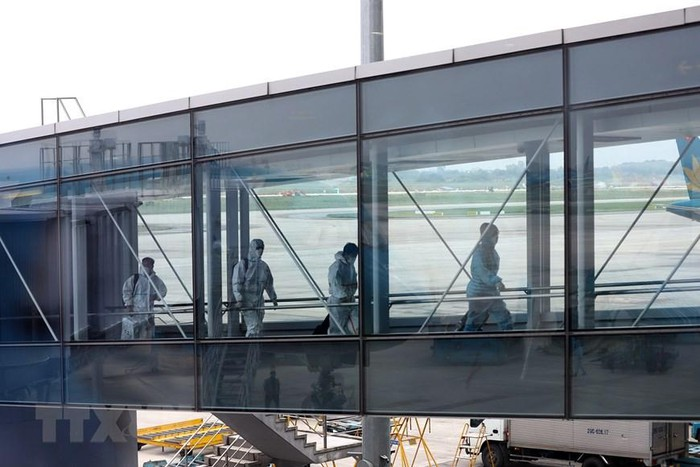 The first passengers leaving the plane. (Photo: Huy Hung / VNA)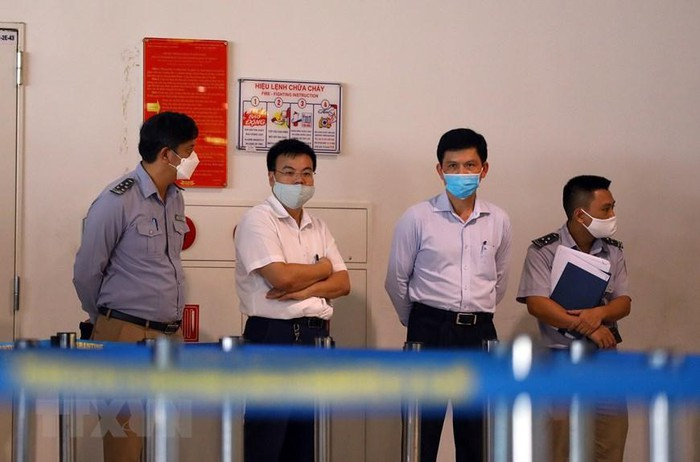 Deputy Minister of Transport Le Anh Tuan (2nd right) and representatives of the Civil Aviation Administration of Vietnam inspected at Noi Bai Airport. (Photo: Huy Hung / VNA)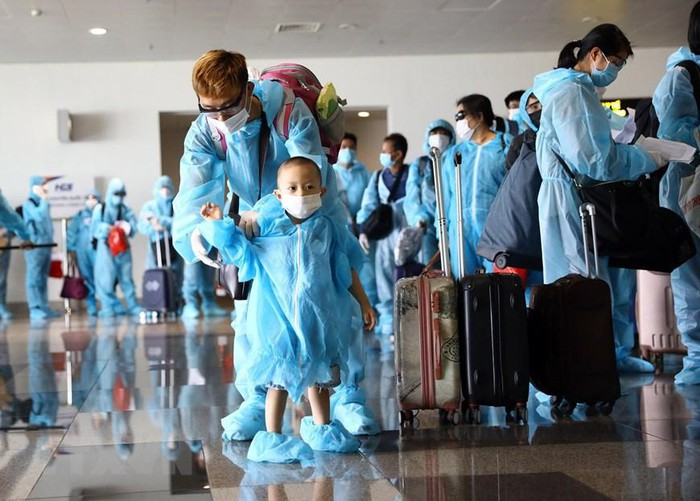 Passengers were excited to return to Vietnam after months of being stranded abroad. Many children were among the passengers on the flight back to Vietnam. (Photo: Huy Hung / VNA)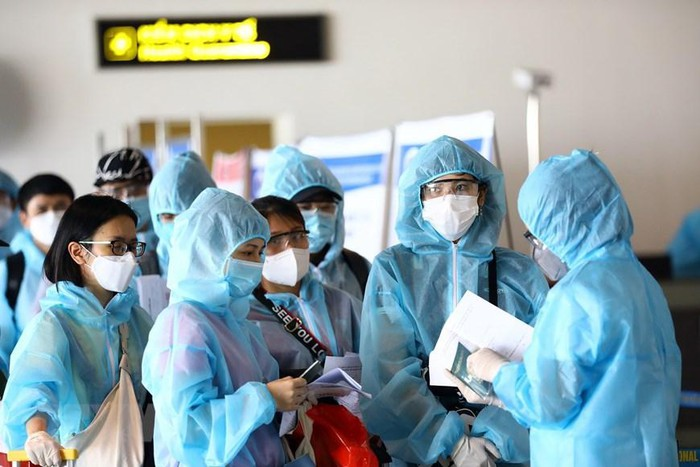 Checking the COVID-19 testing certificates. The passengers must comply with the stringent regulations on COVID-19 prevention and control such as furnishing the certificate showing that they tested negative for the SARS-CoV-2 within three days before departing, confirming quarantine facilities in Vietnam or installing contact-tracing apps, etc. (Photo: Huy Hung / VNA)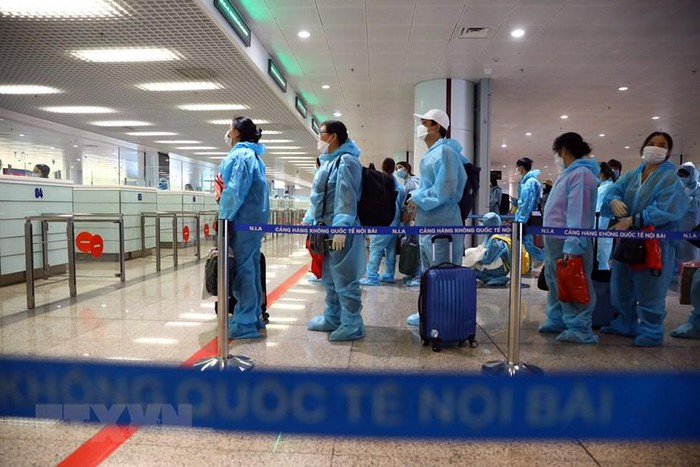 Passengers were waiting to do the entering procedures. (Photo: Huy Hung / VNA)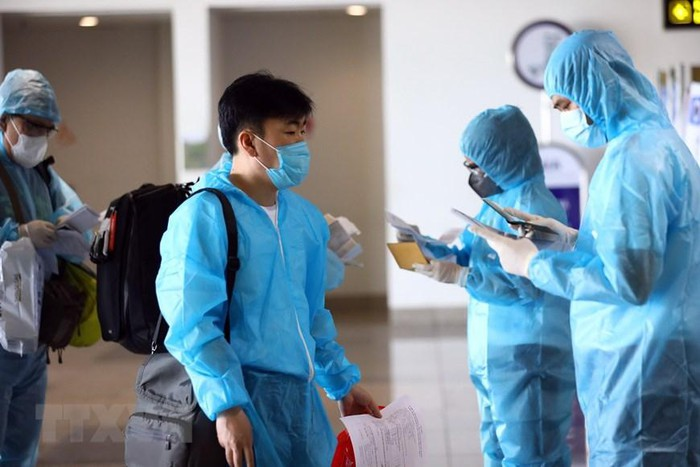 Ministry of Transport, Vietnam Airlines, and competent authorities made thorough preparation for the resumption of the flight. (Photo: Huy Hung / VNA)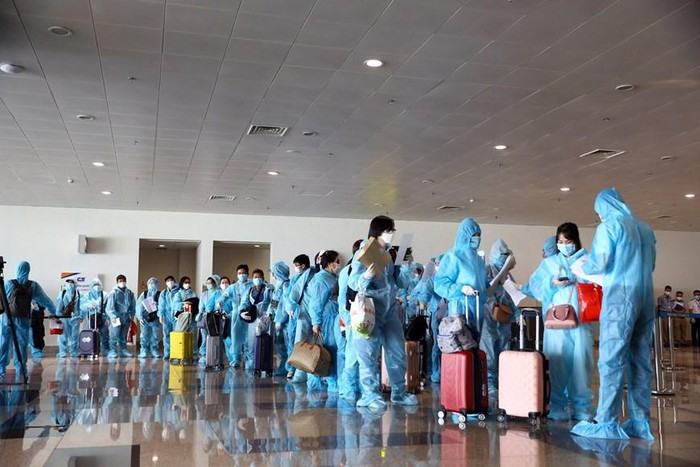 Upon landing, passengers were tested for SARS-CoV-2 again. If being positive, they would be isolated at the quarantine facilities. (Photo: Huy Hung / VNA)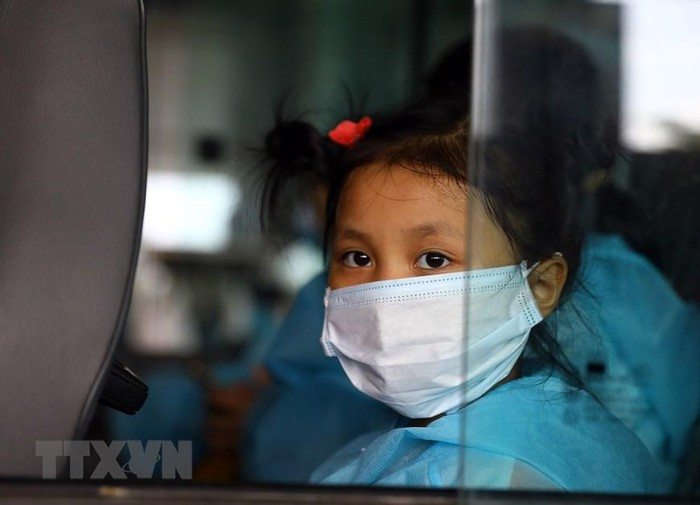 Those who had negative results twice would be self-quarantined at their accommodation for 14 days. (Photo: Huy Hung / VNA)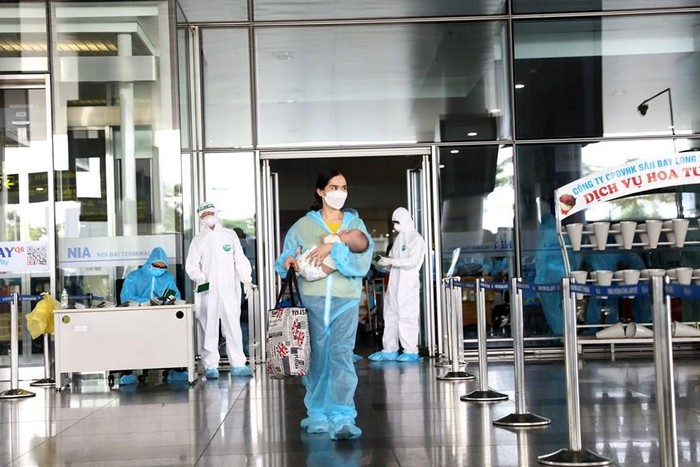 (Photo: Huy Hung / VNA)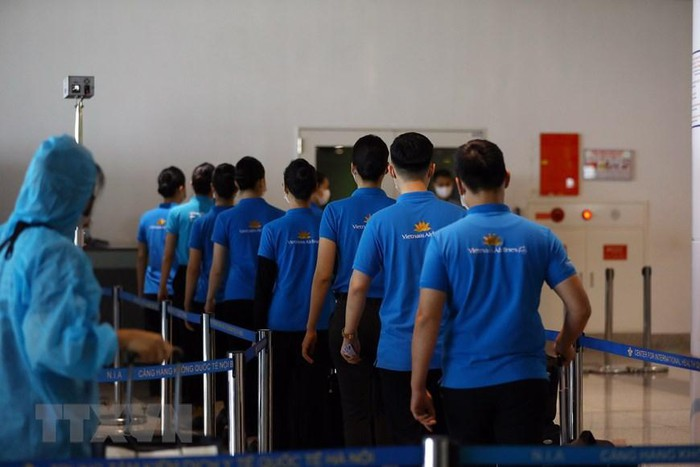 The crew members would undergo health checks and be quarantined in line with the regulations. The aircraft would be sprayed with disinfectants meeting international health standards.
On September 19, A Hanoi-Tokyo flight, Vietnam's first international commercial flight after six months of suspension due to the Covid-19 pandemic, carried over 100 passengers to Japan.
Prime Minister Nguyen Xuan Phuc has also green-lighted the flight route to Thailand, requiring each flight must ensure absolute safety for passengers and flight crew, with clear preventive and control plans. The announcement was issued at the Standing meeting of the Government on the COVID-19 pandemic prevention and control, chaired by Prime Minister Nguyen Xuan Phuc on September 18. Specific flight schedules will be decided by Deputy Prime Ministers Pham Binh Minh and Vu Duc Dam.
Malie Nguyen