First fecal sludge treatment plant handed over to Ben Tre city
East Meets West (EMW), pilots a Fecal Sludge Management project in Ben Tre City in the southern province bearing the same name.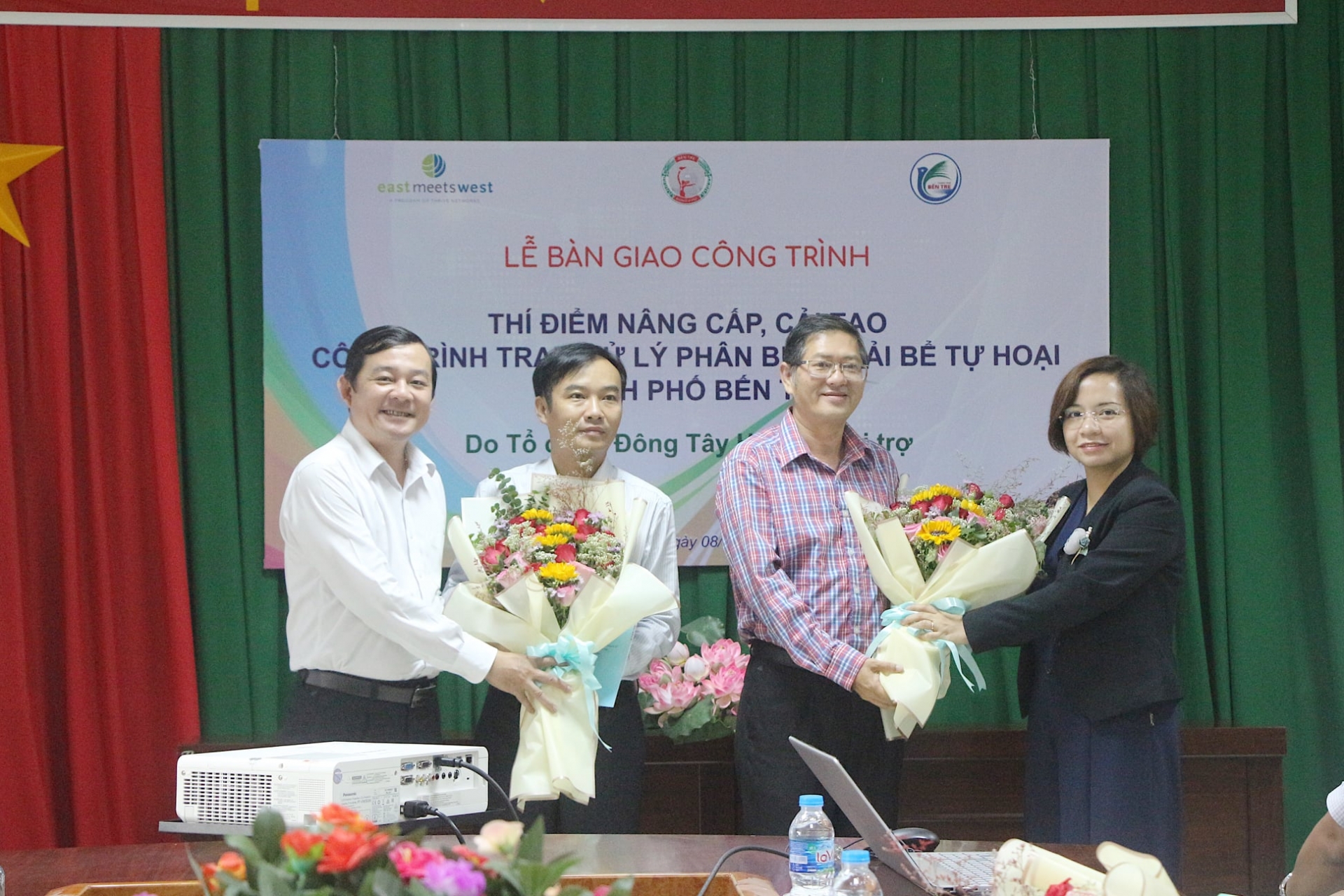 At the ceremony.
Thrive Networks, an NGO known regionally as East Meets West Foundation, on April 8 has organized a handover ceremony of the project "Piloting to Upgrade and Renovate the Fecal Sludge Treatment Plant in Ben Tre City" with a total investment of VND 5.029 billion (USD 255,000). In which East Meets West contributed a donation of VND 2.7 billion (USD 117,500) from the Bill and Melinda Gates Foundation and the fund from Ben Tre Provincial People's Committee.
In many years, the fecal sludge management and treatment plan are generally not effective, particularly in rural areas, and it caused harmful impacts to the living environment and local people's health. With this first Fecal Sludge Treatment Plant in Ben Tre, waste treatment has been improved to achieve higher efficiency and capacity.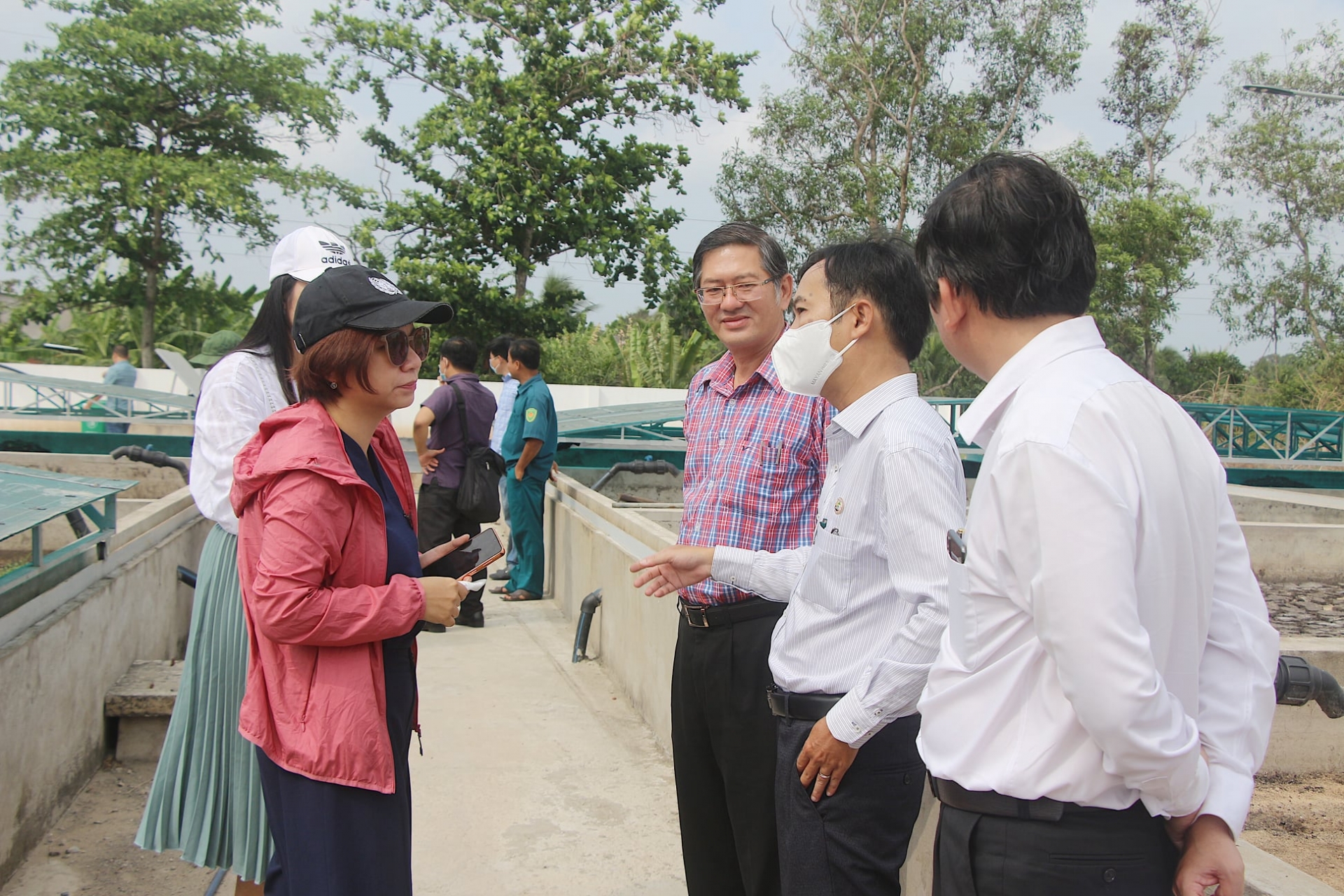 Delegates visit the Fecal Sludge Treatment Plant in Ben Tre City.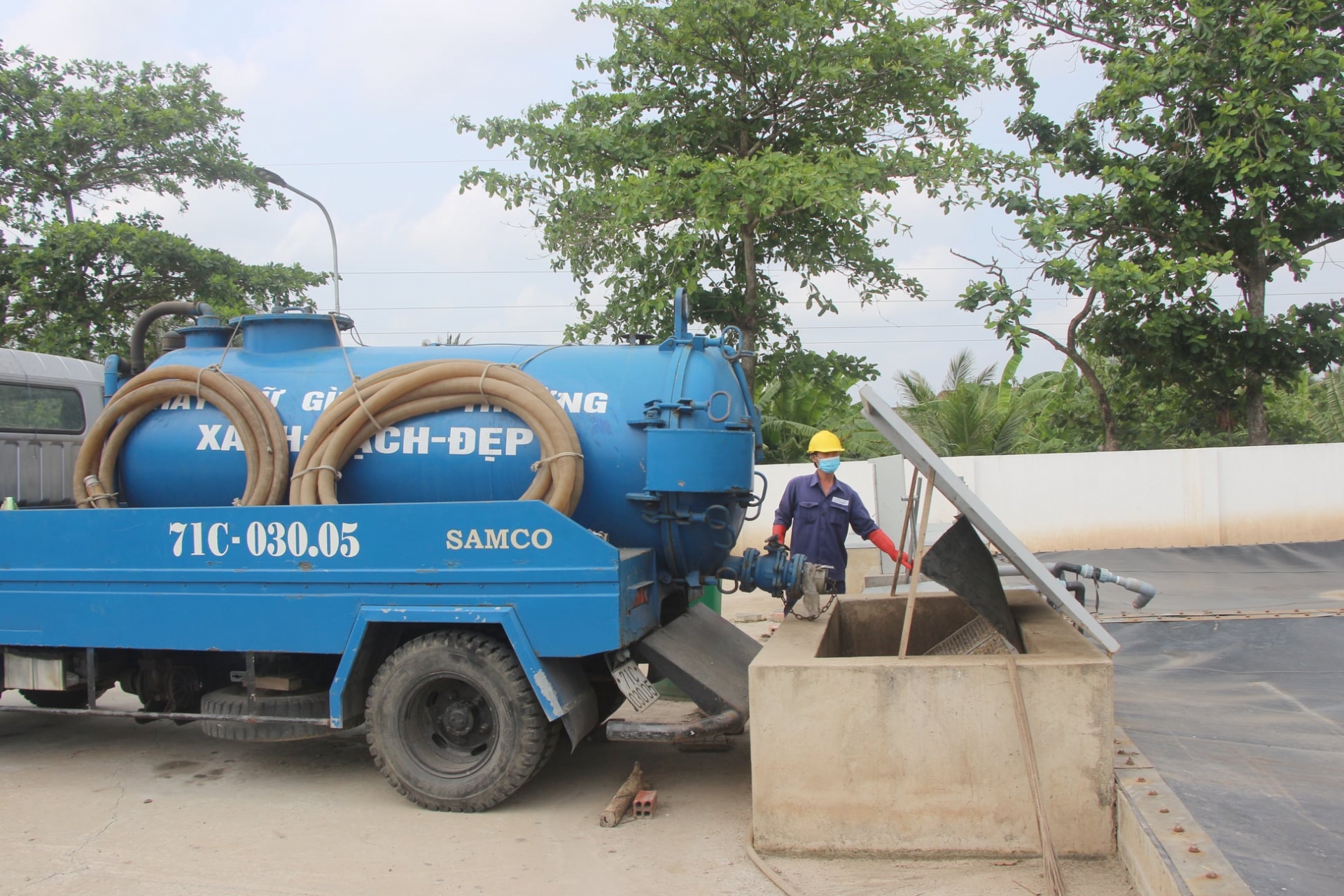 At the Fecal Sludge Treatment Plant in Ben Tre City.
The foundation are also mobilizing local resources to ensure project sustainability, building capacity for local government, Women's Union, and private sector engagement in fecal sludge management. With technical assistance, EMW helps the city evaluate the costs of the city-wide service and assess tariff and subsidy to ensure services are sustainable, while supporting and including the most vulnerable households.
"In the next phase of the project, East Meets West continues to work with relevant departments to build a comprehensive management system and raise public awareness on fecal sludge management. We believe that we will support the city government in improving the quality of life for local people through this project, contributing to promoting economic development," Nguyen Hong Hanh, Country Director of East Meets West shared.
The East Meets West Foundation (EMWF), "the foundation for learning, healing and health", is a US-based NGO that assists disadvantaged communities in Vietnam, Laos and Cambodia through programs in education, health, clean water and sanitation. Founded in 1988, EMW has a 32-year track record of innovative and effective work in Vietnam and a vast portfolio of completed projects. EMW projects and programs are known for their high quality, long -term sustainability, emphasis on results, and significant scale.
EMW pioneered the use of Output-Based Aid in WASH in Vietnam from 2010, and between 2013 and 2017 encouraged 130,000 poor households in rural Vietnam to build hygienic latrines, through its Community Hygiene Output-Based Aid (CHOBA) program./.