American veteran reunites his Vietnamese-born daughter after 48-year of separation
Rob Lee, 76, a veteran joining the Vietnam war in 1969 has acknowledged that he has a Vietnamese-born daughter, Kim Ramzi, after 48 years.
Rob Lee is living in Minerva, joined the Army in 1965 when he was 22. In 1969, Lee had to leave his young wife behind to ship out to Vietnam. In July 1970, he received a letter from his wife demanding divorce. Lee then met a waitress in a restaurant, the woman who would become Remzi's mother. He doesn't remember the details. He never knew he fathered a child that night.
Back home, Lee and his wife reconciled and had four children together. His political outlook changed. He resented the Army for mishandling Vietnam, a war he now feels was built on lies and greed, Timesunion quoted Lee's words.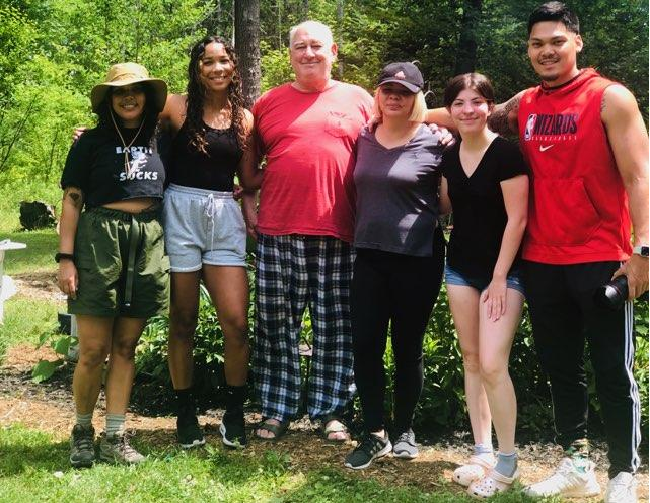 Kim Remzi, second from right, with members of her family Photo: Timesunion
Kim Remzi was born in Vietnam and emigrated to the United States when she was three months old with her Vietnamese mother and the Filipino father, whom she did not know he was a foster one.
Kim Remzi says she knows very little about her mother's life in Vietnam, who never talked about it, and declined through her daughter, to comment for this story.
When in the United States, Remzi's parents had two more children. Remzi says she and her siblings look alike, and her father never treated her differently from her brother and sister. But her parents had an unhappy marriage and divorced when Remzi was 12.
Last winter, Remzi and her colleagues at the company used DNA test kits to identify potential health risks and ancestry. Consequently, she is not of the same ethnicity as her Filipino father.
"For 48 years I thought of myself as Vietnamese and Filipino. When my results came in, I saw 'Asian,' then I scrolled down and it said 49.6% European. At first, I was shocked, obviously. I had to process that," Remzi says.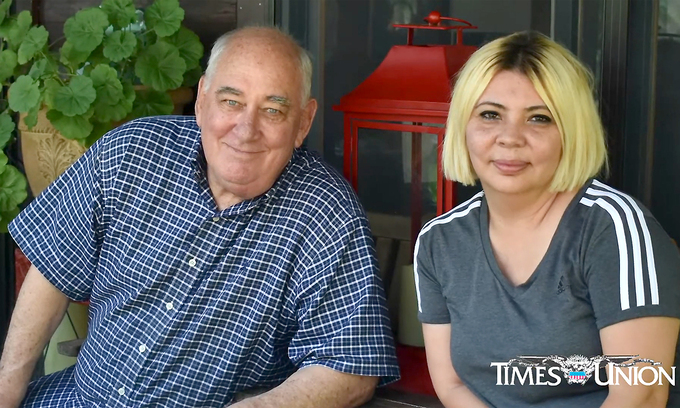 Lee and Remzi met for the first time at Washington, D.C. airport in February Photo: Timesunion
Moreover, Remzi also discovered that she had a younger brother with the same half-brother, named Brian.
Remzi had questions for her mother, 69. "I'm not mad," she said. "But I want to know, did my biological father know about me? And did my father know I wasn't his?"
At first, Remzi's mother denied it and called the test a waste of money. Eventually, she acknowledged it was true, but would not add any details.
It was all too long ago, she said, too far in the past to talk about. No, the biological father didn't know, Remzi's mother said – she had no way to contact him. Yes, Remzi's father knew.
When Brian broke the news to his father, he was stunned. But the Lee family says the shock quickly turned to joy. Robbie Lee, Brian's older brother, joked Remzi is lucky she found herself in a cool family, according to Timesunion.
"We're a very loving, close family," said Robbie Lee, Brian's older brother. "There was grief, too. I lost my wonderful daughter, Maggie, 10 years ago to cancer, and I felt like I found another daughter," added Rob Lee.
In February, Lee and Remzi met for the first time at the Washington, D.C., airport.
"We started talking like we knew each other forever," Remzi said. They posed for a photo in the airport, which Remzi then printed and framed to give Lee at the reunion, along with a picture of herself and her three daughters.
Lee wishes he remembered more, or he could've known Remzi sooner, but so much good has come from the lost night all those years ago, he said.
On July 3, Remzi and some of her relatives flew to New York to meet her father.