Flight brings home over 240 citizens from Myanmar as Vietnam battling new coronavirus wave
Relevant agencies of Vietnam, the Vietnamese Embassy in Myanmar, and low-cost carrier VietJet Air on July 30 coordinated with Myanmar's competent agencies to bring home nearly 240 citizens as Vietnam ready to use 'full force' to battle new coronavirus wave.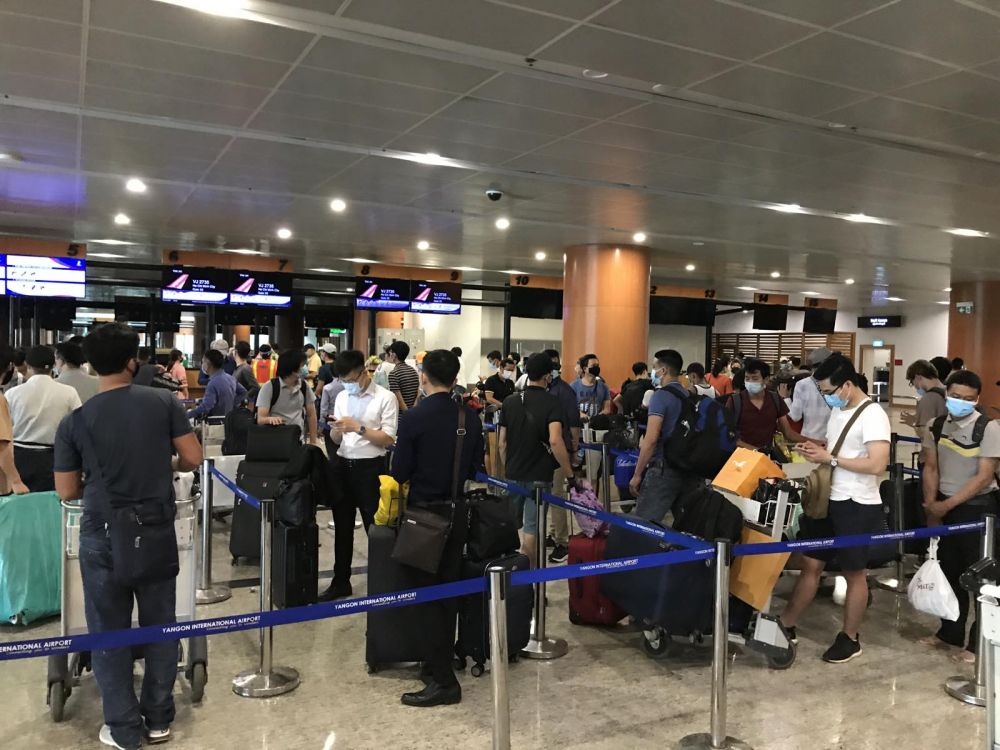 Nearly 240 Vietnamese citizens safely repatriated from Myanmar
Vietnam's health ministry on July 30 reported new locally transmitted coronavirus cases linked to the Da Nang outbreak, taking total infections to 48 since the virus resurfaced at the weekend.
Cases have also appeared in the capital, Hanoi, the southern commercial hub of Ho Chi Minh City and in the Central Highlands.
Among Vietnam's total 464 confirmed patients, 276 are imported cases who were immediately quarantined upon arrival.
More than 81,540 people who had close contact with COVID-19 patients or returning from pandemic-hit areas are currently undergoing quarantine, up from 12,000 people on July 27.
Tens of thousands of people who visited the central city were told to report to disease control centres.
The health ministry sent text messages to all mobile phone users among the country's 95 million people urging anyone who visited Da Nang from July 1 to come forward.
Prime Minister Nguyen Xuan Phuc said the new surge was different to a wave Vietnam fought in March, and every province and city was at risk, state broadcaster Vietnam Television (VTV) reported.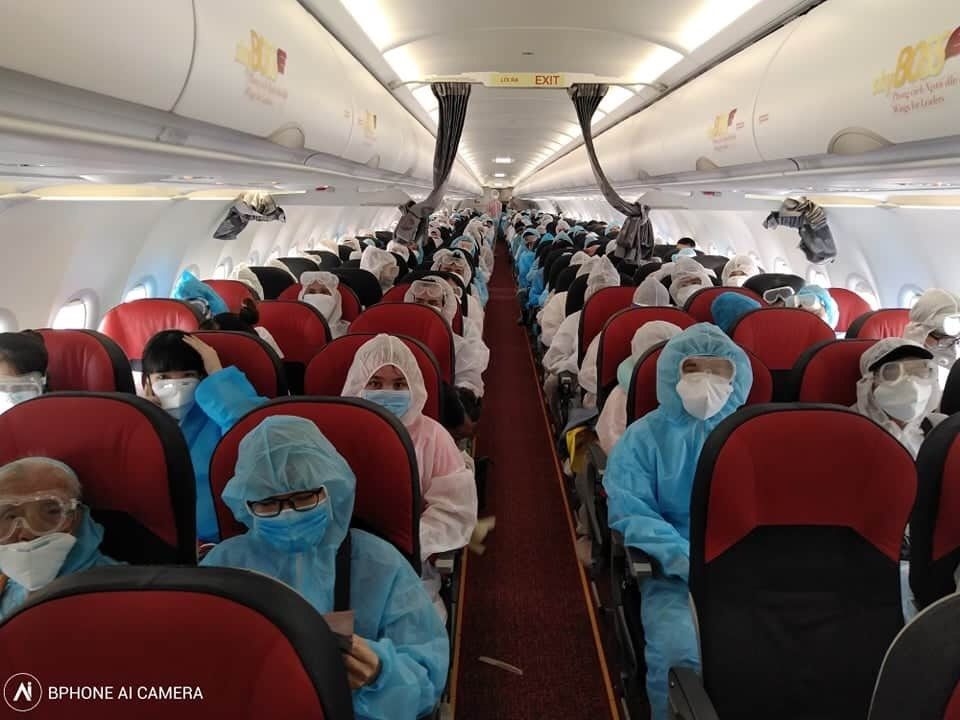 To prevent the spread of COVID-19, disease prevention measures were carried out throughout the flight from Myanmar.
In addition to controlling people returning from COVID-19 affected areas, authorities across Vietnam are also at risk of the epidemic spreading through hundreds of Chinese nationals who have illegally entered Vietnam during the past few weeks.
China reported 105 new coronavirus cases on the mainland, up from 101 the previous day, with 96 of them in the far western region of Xinjiang, five in the northeastern province of Liaoning, one was in Beijing and three imported cases.
As of July 29, China had 84,165 confirmed cases, with 4,634 deaths.
With more than 95 million people, Vietnam is the most populous country in the world to have recorded no deaths from the virus, and until now no locally transmitted infections had been reported for 99 days.
Hanoi on July 29 ordered bars and pubs to shut and banned large gatherings, after registering its first case of COVID-19 on Wednesday linked to the Da Nang outbreak.
The central province of Quang Nam will impose social distancing on Hoi An tourist city, a UNESCO World Heritage Site, starting from July 31, after a local resident was infected with COVID-19.
Despite surging infections, domestic authorities and Vietnamese overseas representative offices, under Prime Minister Nguyen Xuan Phuc's recent instructions, are making plans to bring home more Vietnamese nationals based on their needs and the nation's current quarantine capacity.
The passengers repatriated from Myanmar include the elderly, pregnant women, the sick, stranded tourists, labourers with expired contracts and apprentices, students without accommodations and those in extremely disadvantaged circumstances.
To ensure the safety of the passengers and crew members and prevent the spread of COVID-19, the carrier strictly implemented security, safety, and hygiene measures during the flight.
After landing at HCM city-based Tan Son Nhat international airport, all the passengers and crew members underwent medical check-ups and were taken to quarantine facilities, in line with the country's regulations on COVID-19 prevention and control.
Earlier on May 21, VietJet Air conducted a special flight, repatriating 240 Vietnamese citizens left stranded in Myanmar due to the impact of the COVID-19 pandemic./.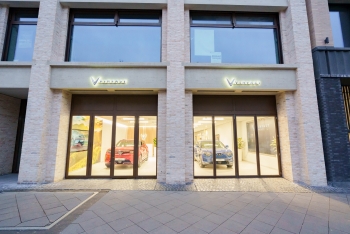 Economy
VinFast has officially opened its first two VinFast Stores in Cologne, Germany, and Paris, France.