Florida Storm Update: Storm lashing Florida strengthens into hurricane
According to National Hurrican Centre, Elsa strengths into a hurricane and is expected to make landfall Wednesday over the northern Florida Gulf Coast. Authorities across Florida offered food, shelters, supplies and warned people to stay inside.
Hundreds of search-and-rescue workers fended off rain and wind from Hurricane Elsa on Tuesday as they continued to look for remains and — a remote possibility now — survivors at the site of a collapsed condominium building.
The death toll increased to 36 after eight victims were found on Tuesday; 29 have been identified, Miami-Dade County Mayor Daniella Levine Cava (D) said. She said 109 people are unaccounted for at Champlain Towers South, though not all are confirmed to have been in the building when it fell.
"We know that waiting for news is unbearable," she said on the 13th day of the search.
Storm lashing Florida strengthens into hurricane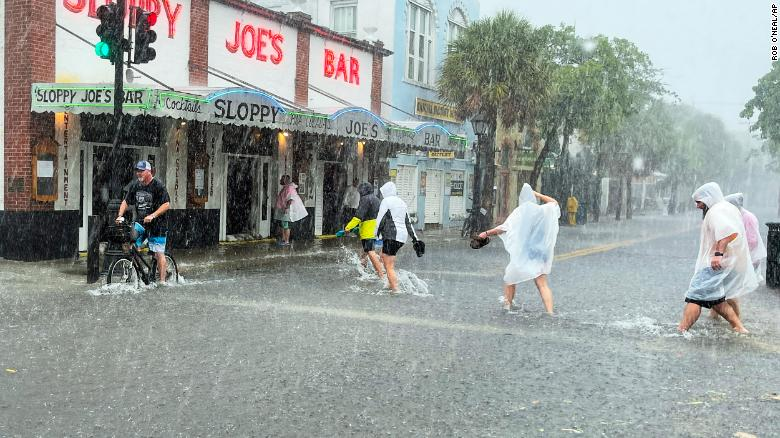 Determined visitors head to Sloppy Joe's bar while crossing a flooded Duval Street in Key West. Photo: CNN
The National Weather Service said Tuesday that Hurricane Elsa was packing winds as high as 75 mph (121 kph) as it hurtled toward Florida's northern Gulf Coast. The Category 1 storm is expected to make landfall between 8 a.m. and 9 a.m. Wednesday, somewhere between the Tampa Bay area and the Big Bend region, according to APNews.
In addition to damaging winds and heavy rains, the Miami-based U.S. National Hurricane Center warned of life-threatening storm surges, flooding and isolated tornadoes. A hurricane warning has been issued for a long stretch of coastline, from Egmont Key at the mouth of Tampa Bay to the Steinhatchee River in Florida's Big Bend area. Landfall was expected somewhere in between.
Still, on the barrier island beach towns along the Gulf Coast, it was largely business as usual with few shutters or plywood boards going up early Tuesday. Free sandbags were being handed out at several locations, and a limited number of storm shelters opened Tuesday morning in at least four counties around the Tampa Bay area, although no evacuations have been ordered.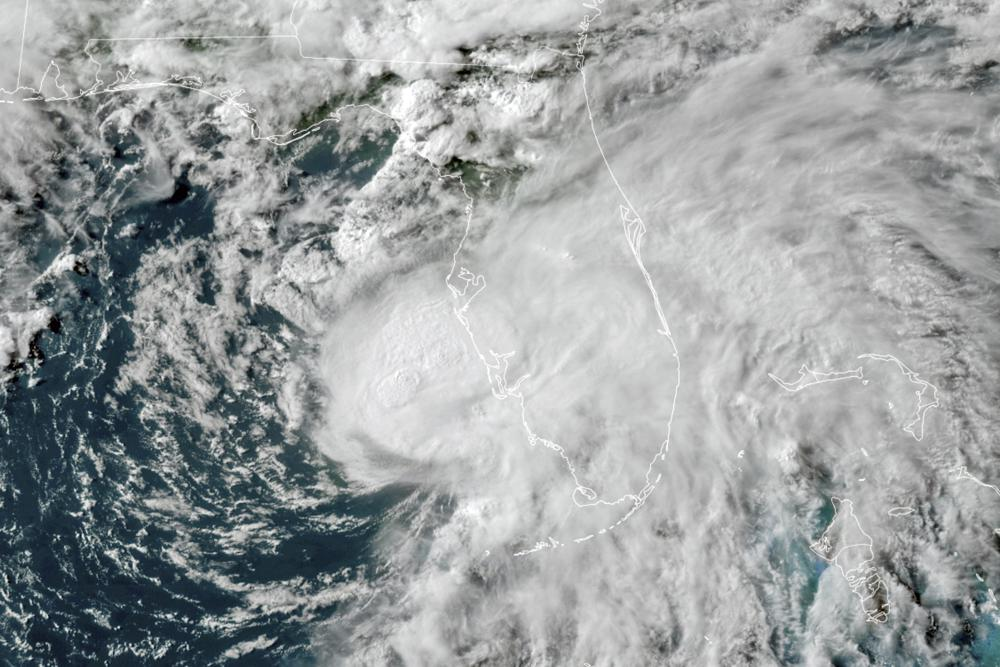 This GOES-16 GeoColor satellite image taken Tuesday, July 6, 2021, at 5:50 p.m. EDT, and provided by NOAA, shows Tropical Storm Elsa in the Gulf of Mexico off the coast of Florida. Photo: AP
Elsa kills 3, leaves trail of destruction in the Caribbean
Elsa, the first hurricane of the 2021 Atlantic Hurricane Season, left a trail of destruction across the Caribbean, killing three people as it swept through with breakneck speed. The damaging storm is now threatening the United States after making landfall in Cuba on Monday.
The Lesser Antilles had the misfortune of experiencing Elsa as a Category 1 hurricane on the Saffir-Simpson Hurricane Wind Scale as it made its way into the area on Friday morning. Elsa is the first hurricane to hit Barbados in 65 years, according to the Jamaica Observer. The storm has since lost wind intensity and is a tropical storm as of early Tuesday morning, AcuWeather reported.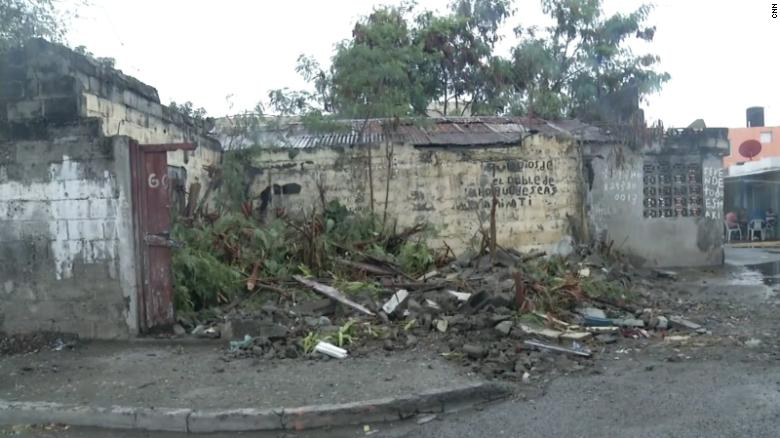 Tropical Storm Elsa battered parts of the Dominican Republic and Haiti on Saturday with heavy rain and high winds. Photo: CNN
Barbados and Saint Lucia endured gusts of winds nearing or exceeding 80 mph.
One death was reported in Soufriere, St. Lucia, which saw significant wind damage, causing power outages to 30% of customers on the island, according to the Caribbean Disaster Emergency Management Agency. Government buildings also had their roofs torn off by Elsa's winds.
Two other deaths were reported in the Dominican Republic. A 15-year-old boy and a 75-year-old woman died in separate incidents from collapsed walls, The Associated Press reported.
Wilfred Abrahams, Barbados' minister of home affairs, information and public affairs, urged those in Barbados to shelter in place, only evacuating if their homes were damaged structurally.
"We have been significantly affected," Abrahams said, The Miami Herald reports. "There is widespread damage to property. There are roofs that have come off, roofs have collapsed, houses have collapsed. There are downed power lines across Barbados, live power lines, downed trees, some roads are impassable."
Residents and businesses prepare
Elsa, which briefly was at hurricane strength Friday and early Saturday to become the first hurricane of the season, made landfall Monday in Cuba and tore through the Cayman Islands, saturating both areas with heavy rain and strong winds and causing landslides and flooding.
Authorities across Florida offered free sandbags to residents to help prevent flooding and are encouraging people to prepare by stocking up on supplies and heeding local warnings.
People fill sandbags to prep for storm Elsa at Walsingham Park, Monday, July 5, 2021 in Seminole, Fla. (Arielle Bader /Tampa Bay Times via AP)
At least four counties in the Tampa area -- Hillsborough, Pinellas, Hernando and Manatee -- opened shelters for residents, while others have activated emergency operations centers to prepare for the storm.
People lined up Monday in Manatee and Hillsborough counties to fill free sandbags to help prevent flooding.
One new Florida resident told WFTS she's never been in a tropical storm.
"This is our first experience. We got the notification that we could get sandbags, and we're right on some water, so we just want to do everything that we can at this point," the woman said.
Even some businesses are closing ahead of the storm.
Niall Bowen, owner of Old Town Bakery in Key West, will close his business Tuesday because the storm will impact his supply chain and deliveries, he told CNN affiliate WSVN.
"As far as the impact goes, I don't think we're going to have a major weather event," Bowen said.
Into Georgia and the Carolinas later this week
The current forecast following landfall in western Florida has the storm moving to the northeast across the lowlands of Georgia, perhaps as a tropical storm, on Wednesday -- and the Carolinas, perhaps as a tropical depression, on Thursday.
It could exit into the Atlantic on Thursday or Friday.
Elsa could then be a rainmaker for the extreme Eastern Seaboard until it pushes into the north Atlantic.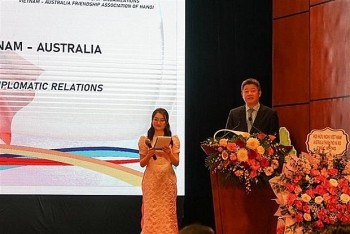 Friendship
A friendship exchange programme has been held recently in Hanoi to celebrate the 50th founding anniversary of the Vietnam-Australia diplomatic relations (February 26).