Former Facebook Vietnam and Go-Viet CEO invests in the world's first carbon fiber bicycle startup
Although Mrs. Le Diep Kieu Trang did not disclose her investment in Arevo, she and her husband directly participate in running the company.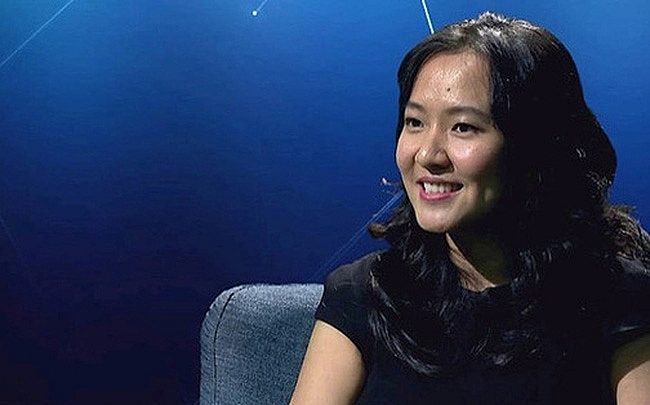 Mrs. Le Diep Kieu Trang. Photo: Google
According to Ms. Le Diep Kieu Trang, former Go-Viet CEO, she and her husband Sonny Vu (Vu Xuan Son) have invested in a startup called Arevo, the second company that the duo have engaged and directly participated in the operation.
"Whether you're in the US, Europe, Australia or Asia, bicycling serves as a convenient, safe and healthy means of transportation. Someday, I will tell more about Arevo, about new material technology, and the opportunities that Arevo can bring to Vietnam," Trang shared on her Facebook.
According to Mrs. Trang, bikes made of carbon fiber are super light and super solid (lighter than aluminum, and 5 times harder than titanium).
Arevo was founded in May 2013 by Mr. Hemant Bheda (currently Chairman) and Mr. Wiener Mondesir (Chief Technology Officer) that provides product lifecycle management software that helps in designing, simulating, optimizing, fabricating and managing parts. It caters to industries
Arevo has successfully raised $ 19.4 million fund. The latest round of public funding for Arevo took place since the middle of May 2018, CrunchBase informed.
Le Diep Kieu Trang previously was CEO of Facebook Vietnam in nine months before leaving the post in December 2018.

Prior to this, she was CEO of Fossil Vietnam, which acquired Misfit Wearables founded by her husband Sonny Vu, a Vietnamese American businessman for US$260 million in 2015.

Trang comes from a family with a long business tradition.

Her father, Le Van Tri, was a deputy CEO of Southern Rubber Industry Joint Stock Company (Casumina), Vietnam's leading tyre manufacturer, while her brother, Le Tri Thong, was a deputy CEO of Dong A Bank and is currently vice chairman of Phu Nhuan Jewelry Joint-Stock Company (PNJ).

Trang won scholarships to study at Oxford University in England and then Massachusetts Institute of Technology (MIT) in the US. After that, she worked for global management consulting firm McKinsey in the US before joining Fossil.