Phuong Uyen Tran - a female millionaire suggests 3 key areas for successful business investment
Any business' future is determined by its owners. Beside your knowledge, intelligence, diligence and other resources, you also need indispensibly practical experience or lessons which may not be learnt in schools. Below Phuong Tran discusses three crucial areas where your investment can turn into great success for your business in the future.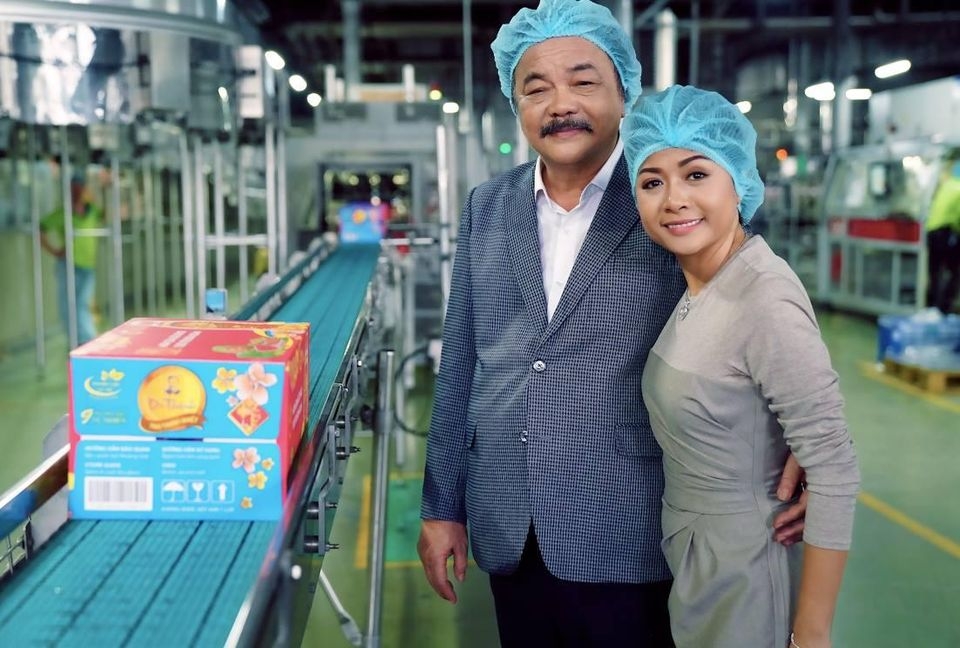 Tan Hiep Phat family
Phuong Uyen Tran shared one of the core values recognized in her THP family's company that, "Today is better than yesterday but not as good as tomorrow." Therefore, the value is considered effective only if is the present constantly assessed to develop innovative ideas for the future, that is critical to the company's health and success.
It seems impossible to predict your future absolutely, especially when you are running a business. Your responsibility is to make your business success for sure, but businessmen are unable to know business results in next time. The only way do they know exactly what they have doing effectively or ineffectively bases on the business management tools such as: analysis, comparison, statistic, experience lessons along with their knowledge and mind. Running a business can not be a surmise, more impossibly a relying on lucks. Therefore, it is much harder to operate a successful business – of any size – you have to maximize your all resources. Based on their experience and focus through the years, she shares lessons teaching her the success to increase the efficiency, quality, and achievements of THP and its products. Consider how investing in the following could positively impact the future of your company:
Improve working methods. How you conduct business today may need to change in the future. This doesn't mean the mission, vision, and values your business is built on will change. Instead, improving methods means always re-evaluating your corporate strategy and the approach you take to the four "Ps" of the marketing mix: product, place, promotion, and price. It means investing in research and development to anticipate what customers will want next or to offer them something they didn't realize they needed. It can also mean looking at how your company culture is operating and ways to increase the satisfaction and productivity of your employees.
Evaluate processes and how to make them better. As you grow and meet demand, the actual processes required to produce your product may need to transform and adapt. For example, around the time my father introduced aseptic technology in 2006, he also began thinking about how to improve his warehouse management. The company had become a lot bigger, but warehouse management had not kept pace. There was a huge amount of inventory that had not been counted for many years—and there was no rhyme or reason to where it was being stored. We knew we needed to improve processes in a number of areas including safety, efficiency, and overall layout in order to expand. In the end, we made decisions that were appropriate for that specific location and for others that would be added. Processes will need to change as it grows, even if the traditional approaches were successful.
Integrate technology. Integration of technology into your business is inevitable. Determining how and what to implement is what needs to be continually addressed. My father always knew as THP got bigger it would only be able to compete with the multinationals by deploying the same or better technology. Deploying technology can and will always feel like a bold investment. If not done strategically, it can be a source of financial and operational stress. However, if leveraged correctly, it can be a strategic differentiator amongst competitors and make things more efficient internally.
Over 20 years gone by with both ups and downs, nowadays THP group is considered a Vietnamese successful giant in beverage and reach out the world market as a competitive-advantage potential. Its achievements are believed that the sooner the group embark on any journey, the quicker it will arrive at destinations – which is why Uyen Tran said to be motivated to not hold back from making big investments in the company's future. In conclusion, a careful consideration of how investing in your company's processes, methods, and technology can help you prepare to successfully operate in the future.
About author Phuong Uyen Tran
Working as a powerful business woman, Forbes published author, Phuong Uyen Tran is a model of success in Vietnam. Phuong Uyen Tran is also a special contributor for Vietnam Times. Her writing, including "Competing with Giant" book, and her latest articles are to advise and inspire young people to start-up, overcome challenges and reach out to the world. It is the story of a little girl taking the great responsibilities for a corporation and devoting herself to society.
Read More: a prominent female millionaire and an emotional author
The ways to become a global citizen

"Recognizing the reality of globalization and learning to embrace its benefits are critical for achieving success in today's world." Phuong Tran outlines ways to become ...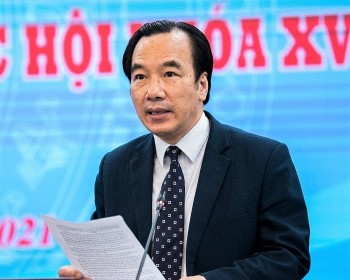 Focus
Consolidation of personnel; building and expanding the network of Malaysian partners; strengthening communication, and contributing to introducing to the people, especially the young generations of the two countries about the country and people of each side... are the focus of the Vietnam-Malaysia Friendship Association in the coming time. Chairman of the Association, Ngo Sach Thuc hopes that "people-to-people diplomacy will continue to be a pioneer in bringing the two countries and cultures closer to the goal of cooperation and integration".