Former NFL, Cowboy quarterback Ryan Leaf detained for domestic battery
Former NFL quarterback Ryan Leaf was arrested in Southern California for domestic battery charges, AP reported.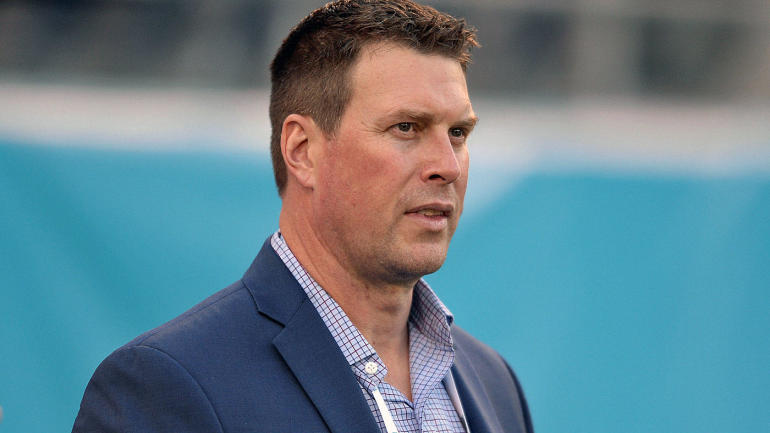 USA TODAY Sports.
According to online jail records,Ryan Leaf was taken into custody in Palm Desert, Cali. He was released Friday night on $5,000 bail, according to the records. His next court date is Sept. 25.
ABC News reported that Leaf finished third in Heisman Trophy voting in 1997 and led Washington State to the Rose Bowl. He was drafted by the San Diego Chargers as the No. 2 pick in 1998, but he was only 4-14 as a starter in three seasons. He was 0-3 with the Dallas Cowboys in 2001 and finished his four-year career with 14 touchdown passes and 36 interceptions.
He was the No. 2 overall draft pick of the San Diego Chargers in 1998 but had just a four-year NFL career before his personal life fell apart.
This dark period in his life included a 2009 arrest on drug and burglary charges in Texas, and a two-year spell in prison after he was arrested in 2012 for breaking into a home in Montana, stealing prescription drugs, and violating his Texas probation, CBSSport reported.
After his release, Leaf worked to recover and built a new career in sportscasting.
He was hired by ESPN ahead of the 2019 college football season. Leaf also worked for the Pac-12 Network last season and has been co-hosting a show on SiriusXM's Pac-12 channel.
Different between domestic battery and violence?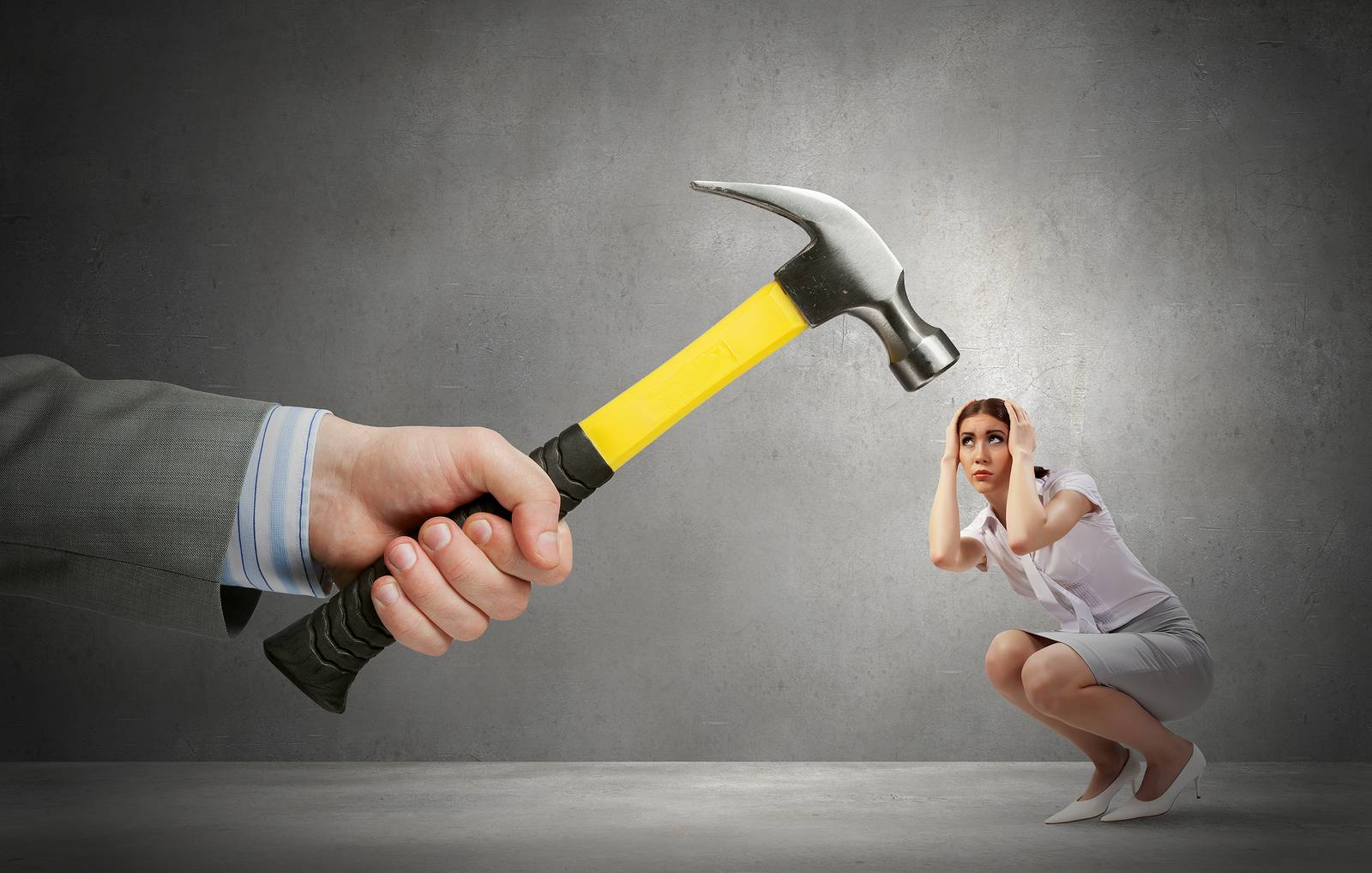 Illustrative photo.
Battery is a general category of crime that can include specific types of domestic violence.
California Penal Code Section 242 defines battery as any willful and unlawful use of force or violence upon the person of another.1 The definition says nothing about causing an injury, and it does not require that contact was made to the bare skin of the alleged victim. The slightest, non-injurious contact can be enough to commit a battery if it is done in a rude or angry way.2
In addition, this crime is not dependent upon the relationship between the defendant and the victim. However, that is different when it comes to "domestic battery."
Penal Code 242 PC defines the California crime of battery, also known as simple battery, as inflicting any willful and unlawful use of force or violence on another person. Battery is a misdemeanor offense punishable by up to 6 months in county jail and a fine of up to $2000.00, according to Shouse Law.
For many people, the term "battery" conjures up images of severe beatings. But, in fact, you can be guilty of California battery, under California Penal Code 242, even if you didn't cause the "victim" pain or injury of any kind. All that matters is that you touched him/her in an offensive way.1 2
But if a California battery does in fact result in a serious injury, then you may be charged instead with the separate but related crime of battery causing serious bodily injury, Penal Code 243(d) PC.
Penalty for domestic battery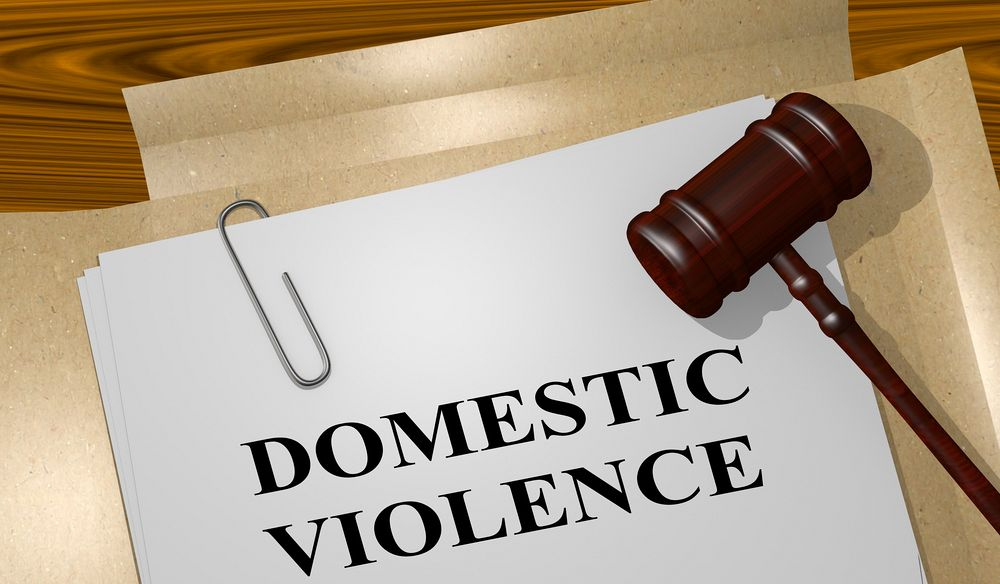 Illustrative photo.
In California, "domestic violence" is a generic term that refers to any kind of violence you allegedly commit against a person who has a special relationship to you. These "special" relationships include:
- Spouses
- A current or former boyfriend or girlfriend
- A current or former fiancé(e)
- Children
- Family members
- Cohabitants (including roommates or tenants)
Consequently, a simple battery or aggravated battery committed against a person who falls into one of those categories becomes a special type of battery: domestic battery.
Under California Penal Code Section 243(e)(1), it is a misdemeanor crime to inflict force or violence on the categories of people listed above. No visible injury is required to be convicted of this crime. The penalty for domestic battery is a maximum of 364 days in county jail and a fine of $2,000.
There is also an equivalent to aggravated battery when violence is used that causes injury against a person who you have a relationship with. Under California Penal Code Section 273.5, it is a crime to inflict corporal injury to a spouse or cohabitant.
This crime involves the infliction of "a wound or other bodily injury, caused by the direct application of physical force."3 This can be any visible injury, be it as minor as swelling and bruising, or as serious as broken bones, marks indicating that the victim was choked, or severe cuts.
Inflicting corporal injury on a spouse or cohabitant is among the most serious battery crimes. It can be charged as a felony, which carries a possible sentence of up to four years in state prison and fines of up to $6,000.