Vietnam Formula One (F1): Suspend or Go ahead?
As Covid-19 continues to spread fear and uncertainty around the globe, the information on whether the Formula One (F1) race may take place as scheduled or not is still undisclosed.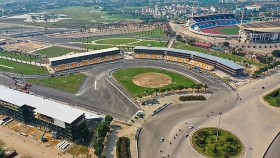 Vietnam has finished building the circuit in Hanoi.
Formula 1 CEO Chase Carey visited Hanoi yesterday (March 11) for crunch talks with the organizers of the Vietnam GP as the coronavirus crisis tightened its grip on the sport.
Later, the Spanish tabloid Marca cited a source saying that there is a possibility F1race in Vietnam may be. The source, however, recommended that an official announcement will be released on March 15.
Earlier this month, Formula 1 CEO Chase Carey insisted that the upcoming Bahrain Formula 1 Grand Prix will go ahead as scheduled despite fears over the ongoing coronavirus outbreak in the region.
"We're headed to Melbourne, heading to Bahrain and heading to Hanoi," Carey said of the first three races of the season.
F1 Bahrain Grand Prix has just become the first in history to have no spectators watching on, due to coronavirus. And for safety reasons, F1 Vietnam Grand Prix may also have to choose this solution.
Vietnam has finished building the circuit in Hanoi and representative of Vietnam Grand Prix insisted the race will take place as planned.
As is tradition, the Australian Grand Prix is the first race of the season and is scheduled to take place in Melbourne on 15 March. It will be followed a week later by the Bahrain GP on 22 March.
Vietnam was added to the F1 World Championship for the first time this season. The Hanoi street race is scheduled to be Round 3 on 19 April. The next race, in Shanghai, has been postponed indefinitely.
Vietnam's Health Ministry said Thursday that a male tour guide in Hanoi has become the capital's fifth case tested positive with Covid-19.
Vietnam has recorded 23 new novel coronavirus patients in the last five days, bringing the total to 39, 16 of whom were discharged weeks ago. 13 of the patients shared flight VN54, including 10 Brits, one Irish and two Hanoians.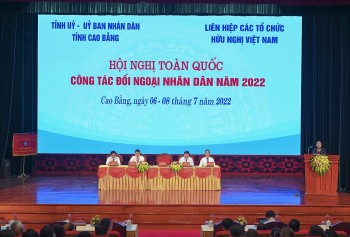 Friendship
During the event, many important issues will be discussed, and constructive suggestions and solutions will be provided to promote more effective people-to-people diplomacy operations.