France, Germany reportedly bracing for a second lockdown as new COVID-19 wave sweeps Europe
To prevent the threat of new wave of Covid-19 pandemic, which is forecasted more massive in the winter, leaders of France and Germany – the two biggest economies in Europe ordered their countries back into lockdown on Wednesday.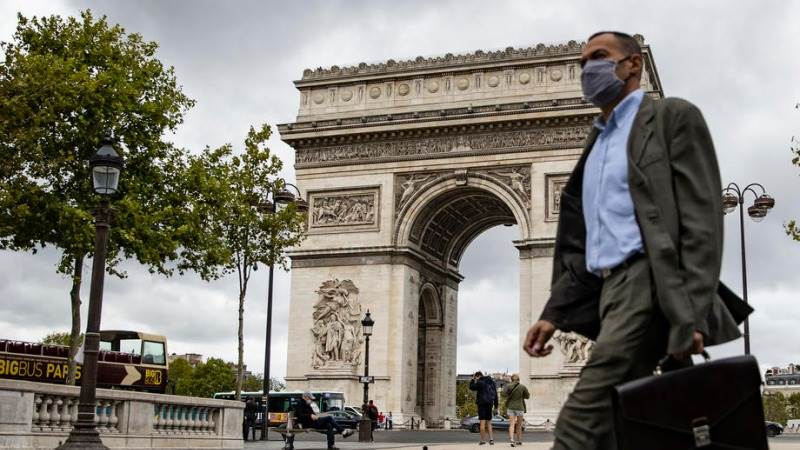 Illustrative photo. Leaders of France and Germany prepare to announce tough measures, possibly including nationwide lockdowns, as the continent witnesses an alarming Covid surge
"The virus is circulating at a speed that not even the most pessimistic forecasts had anticipated," Macron said in a televised address. "Like all our neighbours, we are submerged by the sudden acceleration of the virus.", Reuters reported.
"We are all in the same position: overrun by a second wave which we know will be harder, more deadly than the first," he said. "I have decided that we need to return to the lockdown which stopped the virus."
Under the new French measures which come into force on Friday, people will be required to stay in their homes except to buy essential goods, seek medical attention, or exercise for up to one hour a day. They will be permitted to go to work if their employer deems it impossible for them to do the job from home. Schools will stay open.
As in the darkest days of spring, anyone leaving their home in France will now have to carry a document justifying being outside, which can be checked by police.
German Chancellor Angela Merkel is also expected to push for drastic new curbs in crisis talks with regional leaders Wednesday.
The proposed restrictions to come in force from November 4 to the end of the month would limit contact outdoors to people from two households, according to a draft document seen by AFP. Schools, daycare centers, and shops will remain open, but bars, cafes, restaurants would shut. In Belgium, which has the most cases per capita in the world, the number of coronavirus hospital admissions all but matched the level in the first wave in the spring, the public health institute showed.
The government will meet again on Friday, and Prime Minister Alexander de Croo could announce more stringent measures. Medics in one hospital in Belgium are so overstretched that some staff who are themselves infected with Covid are continuing to treat patients.
"We need to take action now," Merkel said. "Our health system can still cope with this challenge today, but at this speed of infections it will reach the limits of its capacity within weeks."
Her finance minister, Olaf Scholz, posted on Twitter: "November will be a month of truth. The increasing numbers of infections are forcing us to take tough countermeasures in order to break the second wave."
France has surged above 36,000 new cases a day. The number of confirmed coronavirus cases in Germany increased by 16,774 to 481,013, data from the Robert Koch Institute for infectious diseases showed on Thursday, according to the Guardian. The reported death toll rose by 89 to 10,272, the tally showed. The new case figure is the highest ever recorded in Germany. The previous record, reported the day before, was 14,964.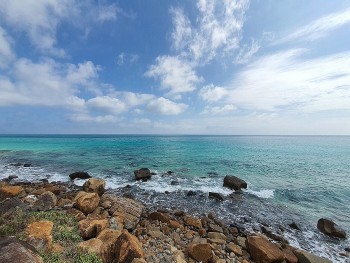 Viet's Home
Con Dao, a historical and famous island situating in the southern province of Ba Ria - Vung Tau, has been named among the top 16 best island vacations in the world, as compiled by tourism magazine Condé Nast Traveler (CNTraveler) of the United States.