Hanoi residents obligated to wear face masks in public places to prevent COVID-19
On October 28, Hanoi People's Committee sent documents to departments, agencies, and District People's Committees and towns to continue strengthening COVID-19 epidemic prevention and control in the new situation especially wearing masks in public places.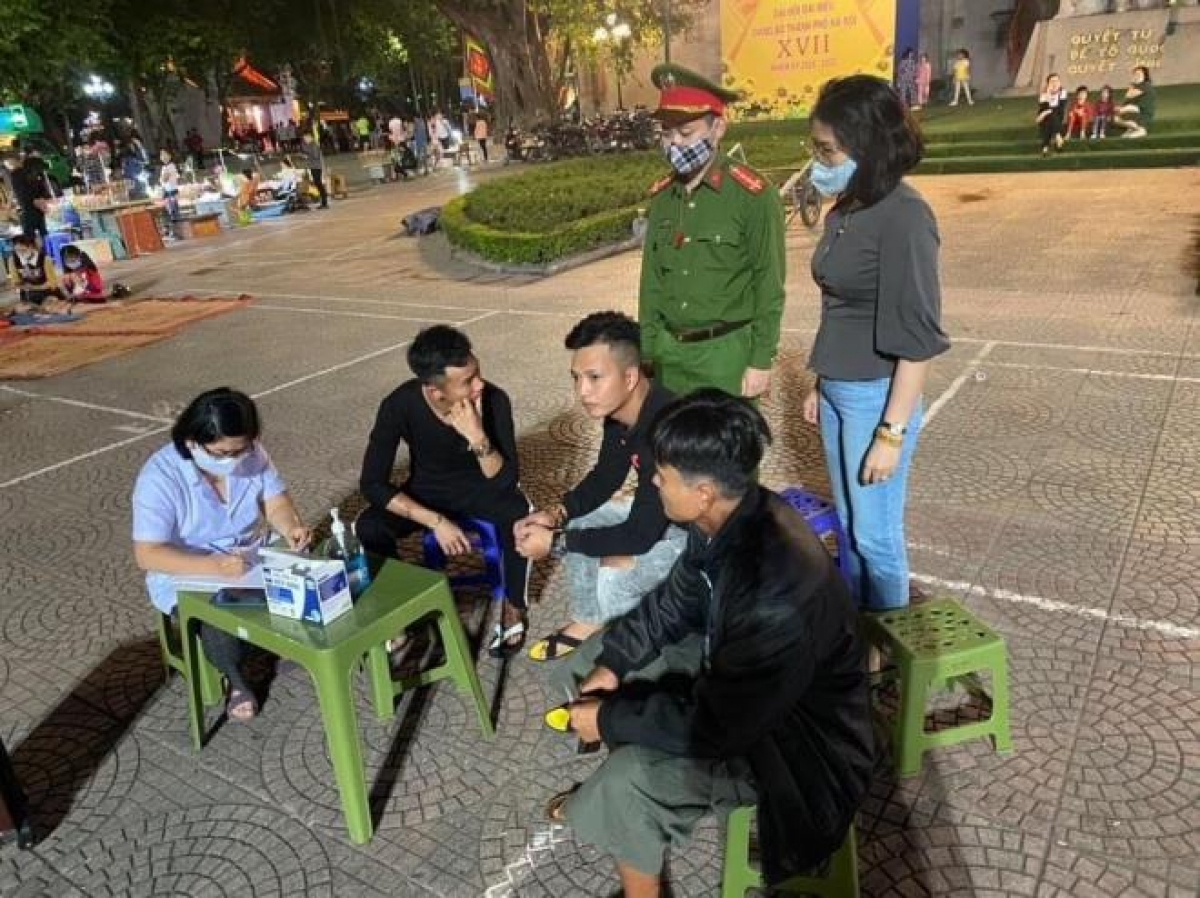 Fining people not wearing face masks in Hanoi Photo: Baovanhoa
The document requires departments, branches, districts, wards, towns, etc not to neglect and continue to implement measures to avoid the spread of COVID-19 in the community especially wearing face masks in public places such as parks, markets, bus stations, shopping centers, etc, Baovanhoa reported.
Hanoi Municipal People's Committee also asked units to keep a close eye on quarantine work, strictly handle illegal entrants as well as propagandize regulations on COVID-19 prevention and control to residents.
Also on October 28, at the meeting of the National Steering Committee for COVID-19 Prevention and Control, Hoang Duc Hanh, Deputy Director of Hanoi Department of Health said people in the city have started to ignore to wear face masks in public places, adding that the Ministry of Health will soon give concrete instruction on which places to obligate and only recommend to wear face masks. This will be the legal basis for fining violators.
Vice-Chairman of Hanoi People's Committee Ngo Van Quy praised Hoan Kiem district for its drastic anti-COVID-19 measures notably erecting 15 spots supervising and fining violators.
Cau Giay also has fined many people for not wearing face masks in public places with an amount of nearly VND 185 million, a leader said.
Vietnam has reported 1,173 Covid-19 patients, in which, 1,062 have recovered and 35 have died.
The active patients are all in stable condition, with 16 having tested negative for the virus at least once.
Vietnam has gone 55 days without a community transmission.
Nearly 15,000 people are quarantined – 13,000 in quarantine facilities, 170 in hospitals and the rest at home or other designated accommodations.
The Covid-19 pandemic has claimed over 1.1 million lives globally.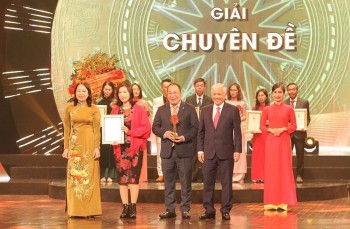 Overseas Vietnamese
VietnamTimes (Viet Nam Union of Friendship Organizations) is a reliable address for overseas Vietnamese to quickly and objectively update political, economic, cultural, and social news. The agency has created a helpful forum and connection between expatriates and the motherland.