From Garbage Man to Business Owner: Success Story Of A Vietnamese Man In The US
From collecting waste with parents at the age of five, Michael Duong, a Vietnamese expat living in the US, has become the owner of one of the America's most leading companies in waste solutions.
Michael Duong is the director of a family-owned company in waste recycling in the US. Photo Bao Quoc Te
Born in 1976, Michael Duong has an experience of 40 years in waste treatment. He started to collect waste with his parents in San Francisco when he was only five.
Michael moved to the US in 1980 and lived with his family of more than ten people in a small apartment.
The first days in the US were struggling to his family as they had no money. Michael himself did not go to school then.
Collecting waste in the city center and selling it for money were how the family earned for a living.
Michael recalled the nights when he collected waste with his parents.
"In the evening, staff at the office areas left the garbage at the doors of their companies. Waste collection truck arrived at 10pm. We waited from 5pm until evening to pick up scraps, borrow old cars, put the scraps in the cars, and brought them over to an American company," he said.
After two years of collecting scraps, his family could establish a small waste collection start-up and created jobs for Vietnamese people who newly moved to the US.
1992 was a turning point when Michael's family set up California Waste Solutions which specializes in bidding, garbage and scrap collection and treatment.
After ten years of winning waste collection bidding in California, local authorities trusted and allowed us to cover waste collection and treatment in half of the city's areas, he said.
In 2015, the company continued to win the bidding and took on waste collection and treatment in the whole city in 20 years.
California Waste Solutions also buys back materials such as cardboard, newspaper, and white, colored and coated mixed paper in bulk amounts of 100lbs or more in San Jose and Oaklan where a large number of Vietnamese people live.
Michael Duong's family has built a "garbage empire" in the US with California Waste Solutions. The company ranks 37th among top 100 companies in the US working in this industry.
Michael said his family-owned company was the only waste treatment company owned by Vietnamese people in the US.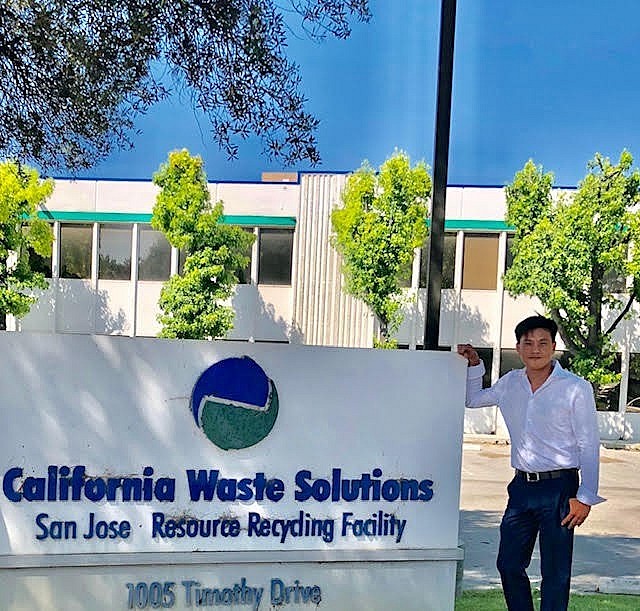 California Waste Solutions ranks 37th among top 100 companies in the US in waste recycling industry. Photo Bao QuocTe
Having about 500 staff, California Waste Solutions' staff are from many countries not only Vietnam.
The company now has 150 waste collection trucks worth 350,000 USD each.
Lessons from tough reality
Michael's business viewpoint is not to give up when facing with difficulties.
"Giving up means failure. I always think that there are many things that cannot be done right away, but time will give us good results.
"Never stop, always move forward by learning."
A waste collecting truck run by California Waste Solutions in San Jose. Photo San Jose Spotlight
In the US, jobs related to cleaning the environment are always supported by the government. The fact that a foreigner coming to the US to work hard and clean every street is.
A lesson that Michael always keeps in mind is to work with a humane spirit and put the health of the community at first.
Multi-tasker
Not only busy at California Waste Solutions, Michael Duong is also known by many overseas Vietnamese with his coffee business.
He collected coffee materials from Da Lat (Lam Dong, Vietnam), processed them at US factories and sold for US market.
Michael Duong said that in the near future, he would bring this coffee brand to Vietnam.
Michael also established AsianNet TV channel broadcasting in California with more than 23 million viewers, aiming to promote business activities of Asians in the US.
His intention in the future is to do charity work, help disadvantaged people in Vietnam get better jobs.
He also has a passion for real estate, media, business, community activities, and especially filmmaking.
"I want to do something meaningful for the Asian community in the US," he told Bao Quoc Te.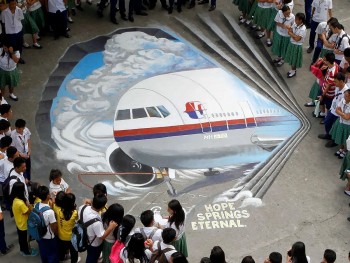 World
The world might never know what really happend when these planes went off the radar. Let's take a look at some of the unsolved mysteries of aircraft disappearances.