Running on Recyclables: Vietnamese Inventors Creates Stylish Shoes from Plastic Waste
More start-ups are looking for solutions to help protect the environment and limit climate change. In particular, two Vietnamese-origin founders Jesse Khanh Tran and Son Chu surprised the world with their eco-friendly footwear.
The two Rens founders introduced products to National Assembly Chairman Vuong Dinh Hue when he received young Vietnamese start-ups during his visit to Finland, September 11, 2021. Photo: VOV
Vietnamese students Jesse Khanh Tran and Son Chu, currently living in Finland, unveiled a revolutionary new product. Made from plastic waste and coffee grounds, the Rens Original Nomad shoe collection is by far the most pro-environmental footwear on the market.
Fundraising record
In 2019, Jesse Khanh Tran and Son Chu suddenly appeared and "stunned" the startup community around the world with a fundraising stage that is considered a phenomenon on the Kickstarter platform.
In less than 24 hours, the two young men raised half a million USD in investment and immediately became a hot name for a series of articles in major magazines around the world. Their good fortune continued into 2020, when the founders earned spots in Forbes's 30 Under 30 Europe and Forbes' 30 Under 30 Vietnam.
In early August 2021, Jessi Khanh Tran and Son Chu decided to return to the fashion race with the world's most advanced recycled shoe product: Rens Nomad.
Still the method of running a fundraising campaign on Kickstarter, but it only took two young men 2 hours to successfully raise capital. The miraculous success of Rens has made many in the industry ask the question, why does the world put so much faith in Rens' products?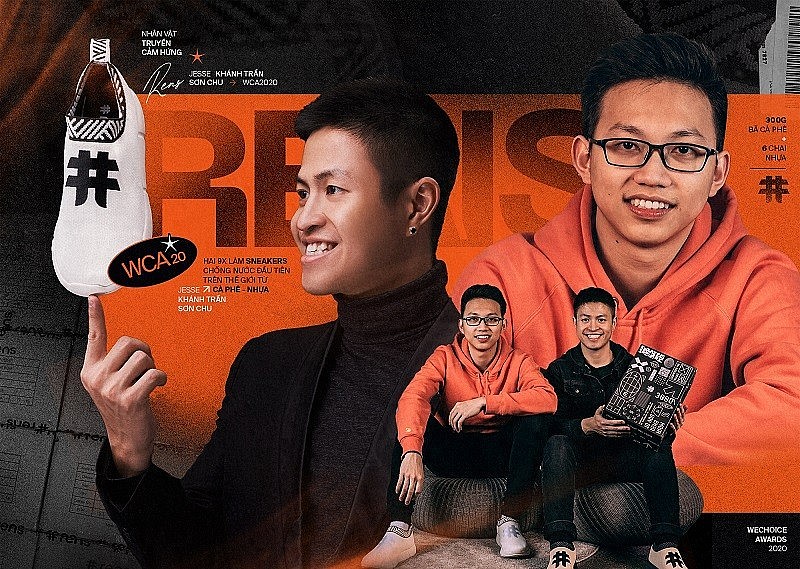 With Rens, Jesse Khanh Tran (black shirt, born in 1992) and Son Chu (born in 1996) are listed in many of the world's most prestigious business rankings. Photo: Rens
Secret of success
There are many reasons for the success of Rens Nomad, but the breathable and odor-preventing properties of the shoes are a special competitive advantage that not all shoe brands in the world have.
Exclusive SkyStep Performance Midsole technology, researched by the brand itself, is 10 times more effective than Aqua Screentech technology in the generation of Rens Original shoes, challenging all standards of breathability of waterproofing products.
Listening to customers is certainly also a key to the success of start-up Rens. With a young brand, Jesse Khanh Tran and Son Chu said that it would not be possible to sell more shoes without first satisfying the old customer file.
Therefore, the two founders sent a set of questions when using the product to tens of thousands of customers around the world and realized that durability is the company's "Achilles heel".
At Rens Nomad, the brand immediately took the comfort and durability of the shoe to a whole new level. The quality of the product is also guaranteed by a 1-year warranty from the brand. Thus, when wearing Rens 2.0 - Nomad, customers can be assured of their health and usage time.
Nomad shoe collection has a total of 9 colors, suitable for all genders. The product will officially be on sale at the end of this year.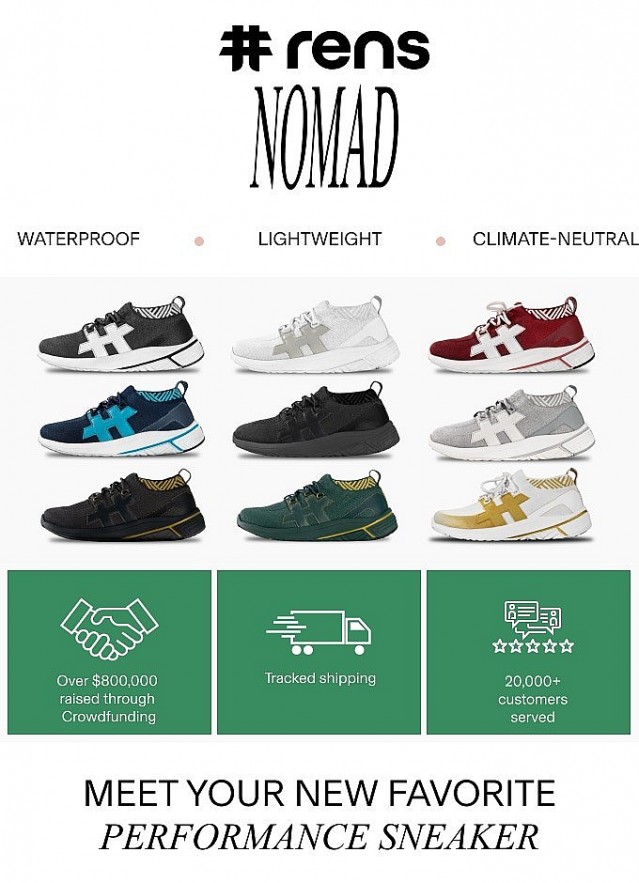 Rens Nomad shoe collection. Photo: Ren
Advisor of Project 844
Since launching Rens in 2019, the brand's impressive success has helped Jesse Khanh Tran and Son Chu become prominent figures in economic and commercial columns at major magazines around the world.
In Vietnam, these two become an ideal role model for young people who are passionate about starting a business.
With this influence, Jesse Khanh Tran has just been honored to be invited by the Ministry of Science and Technology and the Ministry of Foreign Affairs of Vietnam to participate in Project 884 as an advisor.
Jesse Khanh Tran attended Project 884 as an advisor. Photo: WVR
Specifically, Jesse Khanh Tran will contribute ideas and lessons that he has accumulated in Finland, and from running Rens to support the startup ecosystem in Vietnam.
Project 844 is implemented to create a favorable environment to promote and support the formation and development of fast-growing businesses based on the exploitation of intellectual property, technology, and new business models.
Jesse Khanh Tran shared, developed countries around the world have long implemented this ecosystem. Vietnam is not the first country to implement this model, but it is moving in the right direction and in a timely manner.
According to Jesse Khanh Tran, Vietnam has a strong startup potential that is not inferior to other countries in Southeast Asia. Even in the field of technology, Vietnam has the potential to lead Southeast Asia.
The contributions of Jesse Khanh Tran and Son Chu are extremely important to the Vietnamese startup community, especially young founders who do not have much business experience.
In addition, the event that Rens moves 100% of its shoe production line made from coffee grounds and plastic waste to Vietnam, and uses workers in Binh Duong province is also how the company contributes to the development of Vietnam's startup ecosystem.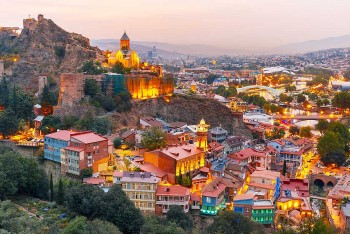 World
When we think of wine, Italy, France or Spain will come in mind, but its birthplace, according to a lot of researches, it's in Georgia, the tiny Caucasian nation that's been making wine longer than anywhere in the world.