Frost gives Vietnam's northern provinces a new look
Numbers of provinces across the North, including Lang Son, Quang Ninh, Ha Giang, Lao Cai, and Lai Chau are all frosted up as temperature dips to below zero degrees Celcius.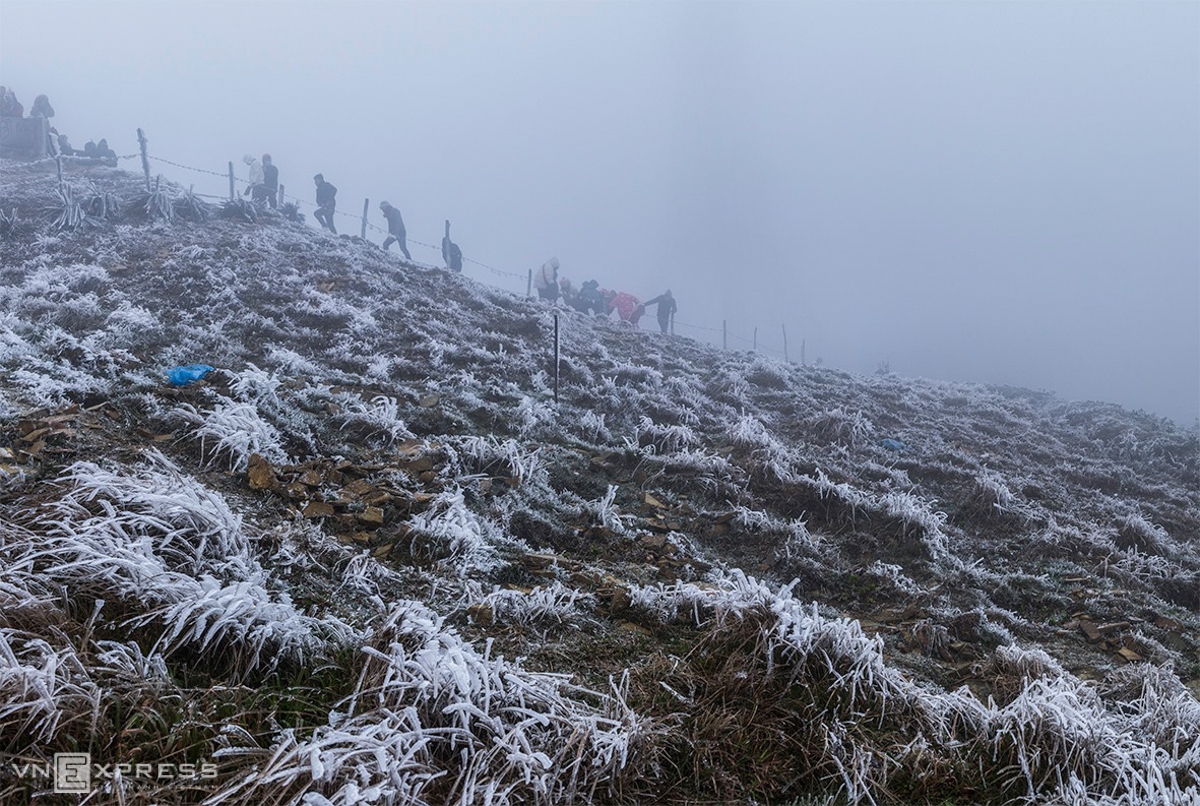 In Lang Son, things got frosted up at the top of Mau Son from January 8. The temperature stays at minus 2 or minus 3 degrees Celcius in the last two days. Since this year's winter comes, this is the first time Lang Son puts on such a frosty coat (Photo: VNE)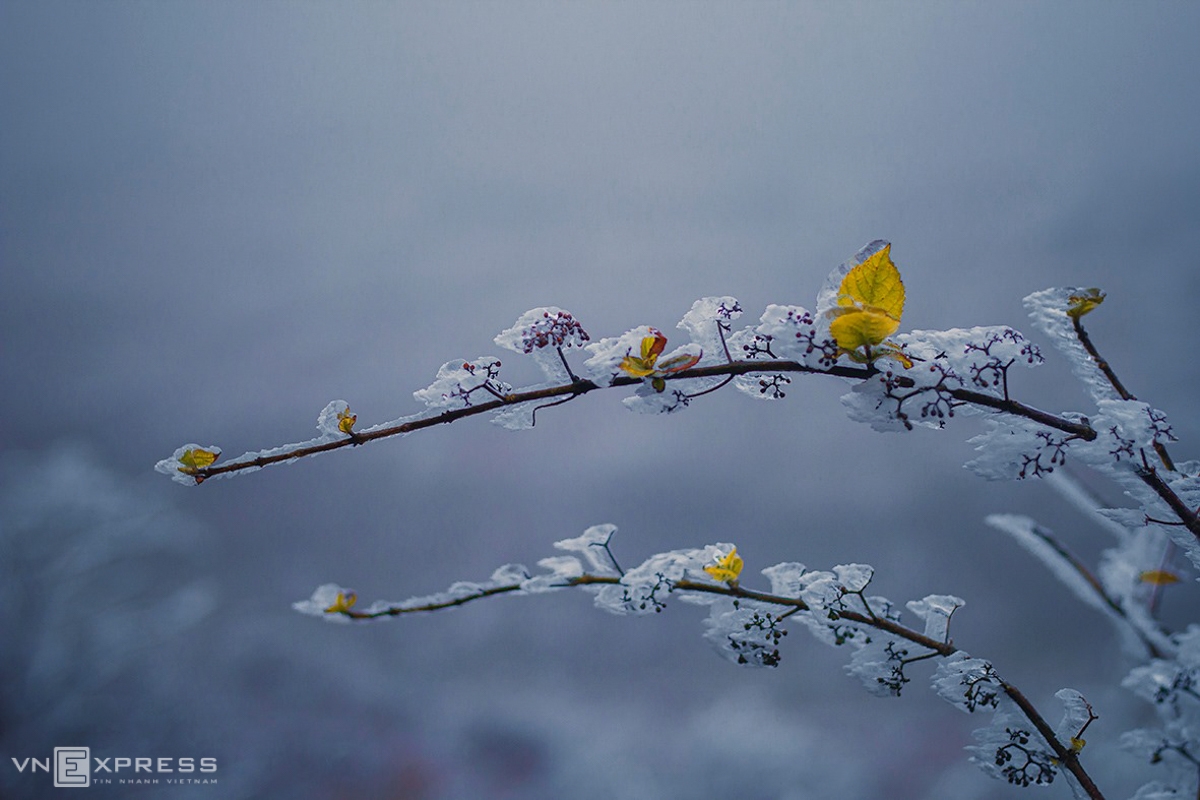 Tree branches and grass in Mau Son are all covered in thick layers of ice. It was freezing cold, strong winds and small rain (Photo: VNE)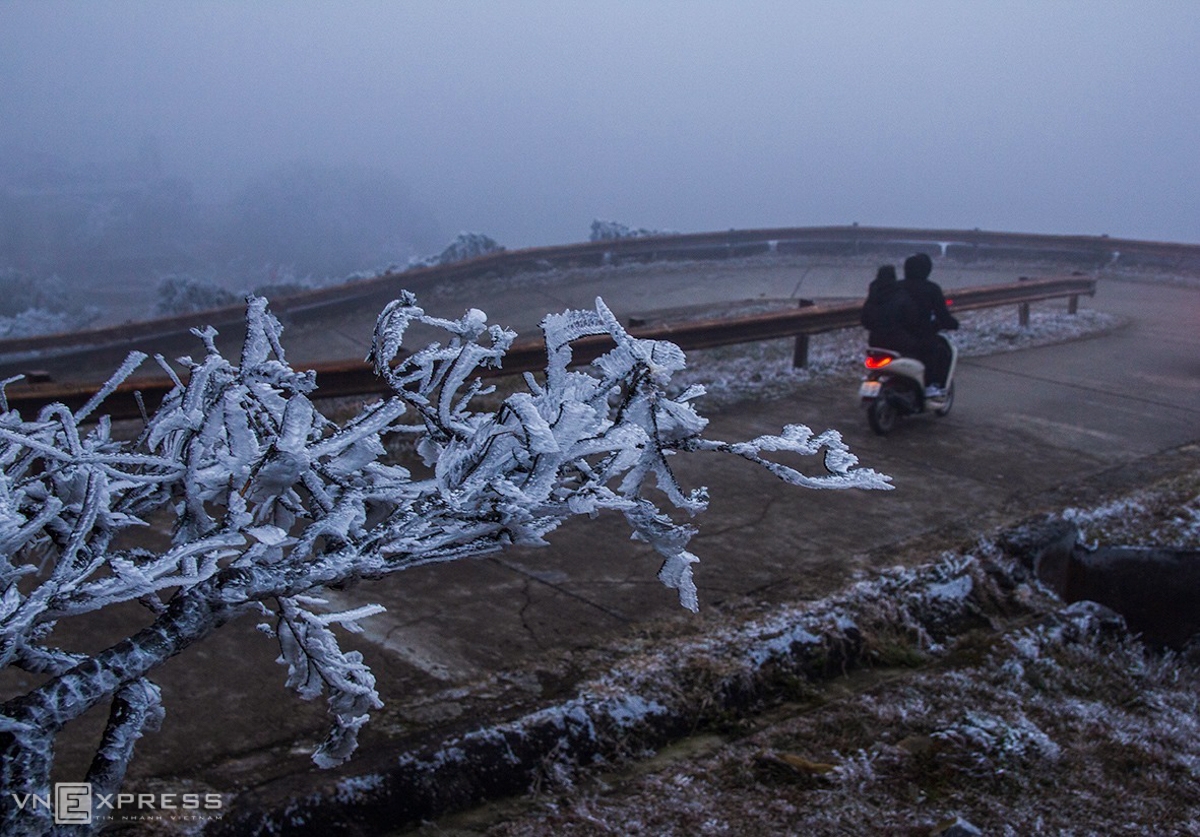 Along the route stretching more than 3km, frost is ubiquitous. (Photo: VNE)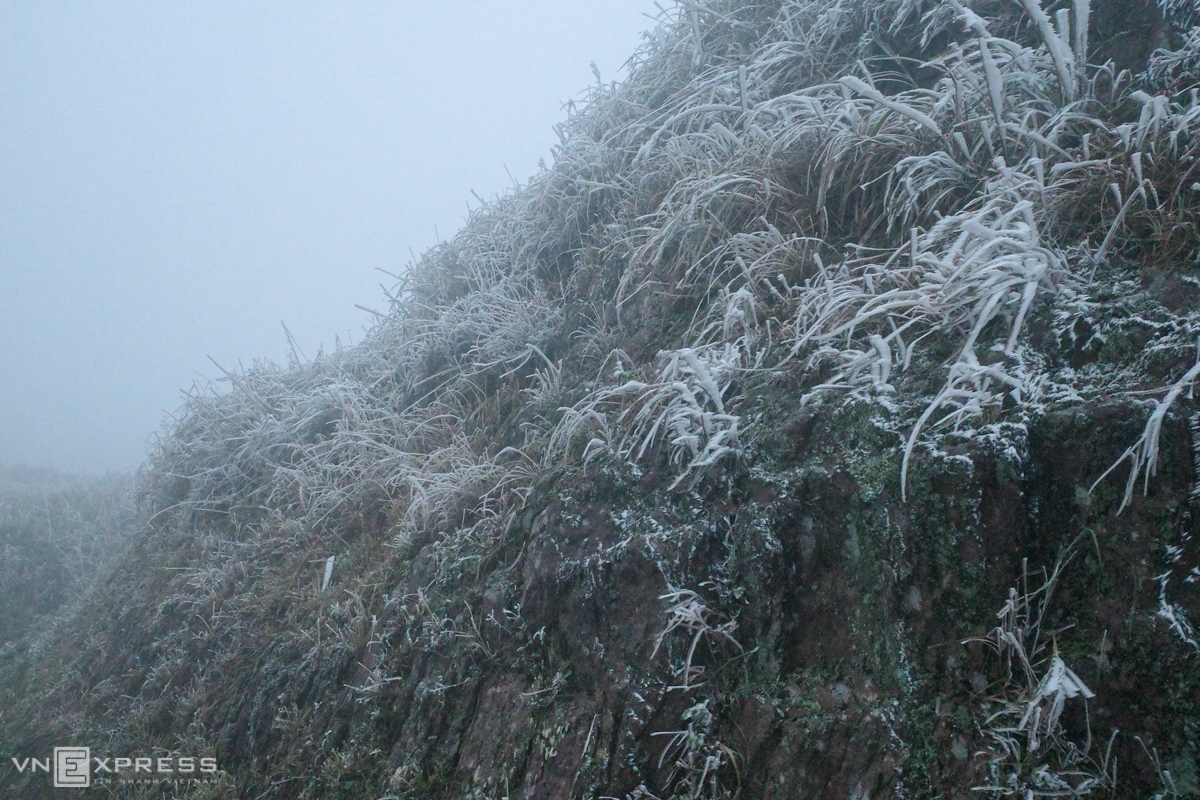 In Quang Ninh, frost appeared at the top of Dong pagoda, Yen Tu (Uong Bi city); landmark 1297 area bordering Binh Lieu district (Quang Ninh) and Dinh Lap district (Lang Son). At the top of Cao Ly mountain (Binh Lieu district), 1,000 m higher than sea level, ice is covered with trees and cliffs. (Photo: VNE)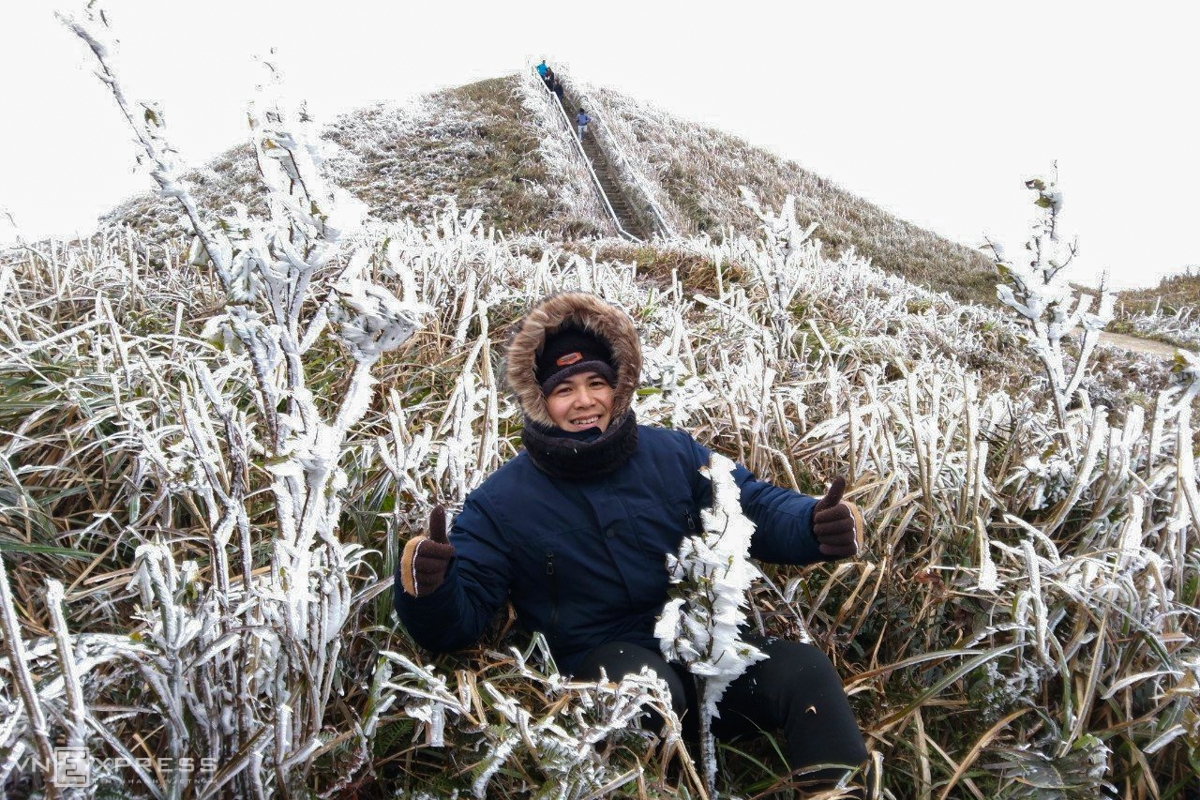 A tourist takes a check-in photo amidst the frosted grass. Given the strong cold, the man is all bundled up in a thick layer of coats (Photo: VNE)
In Lao Cai, ice also appeared in Y Ty commune, Bat Xat district and Sa Pa town. According to border officials, most of the tree tops along the patrol border are covered with frost (Photo: VNE)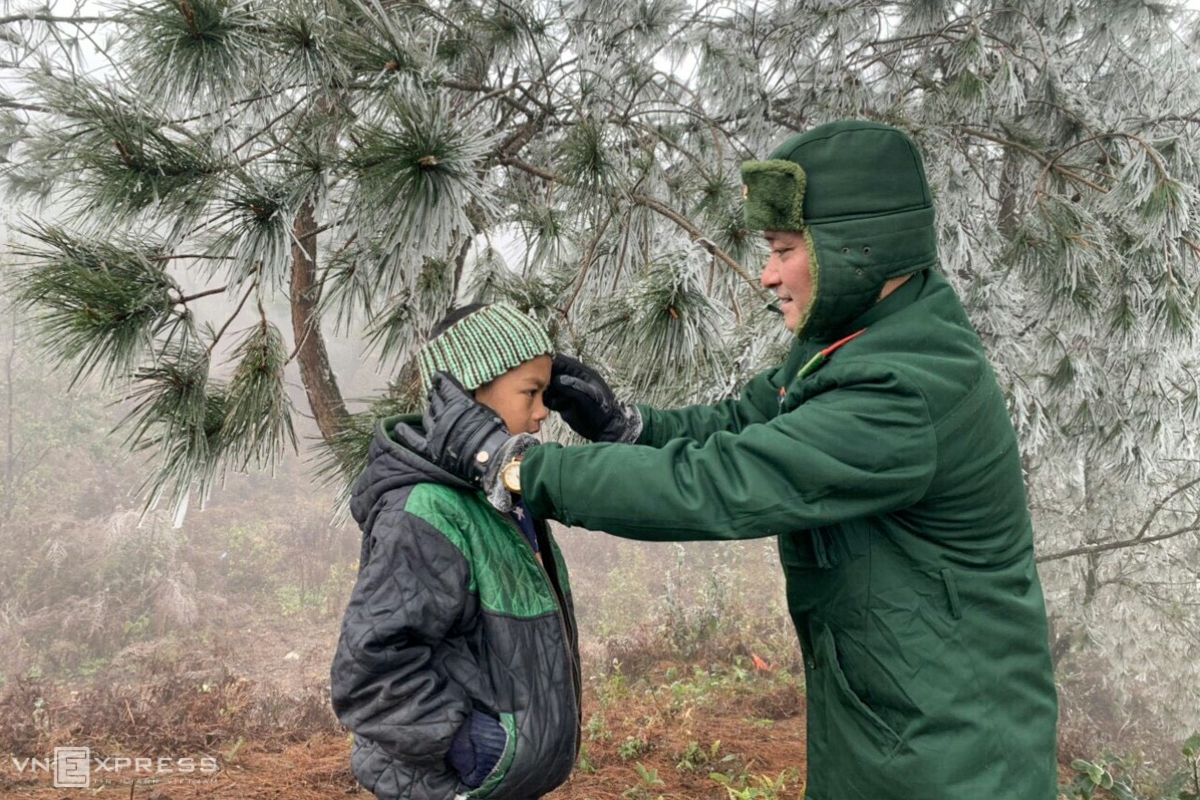 On the way to patrol, a border guard instructing a kid how to keep people, livestock and poultry warm and protect crops. Photo: Nguyen Thieu (Photo: VNE)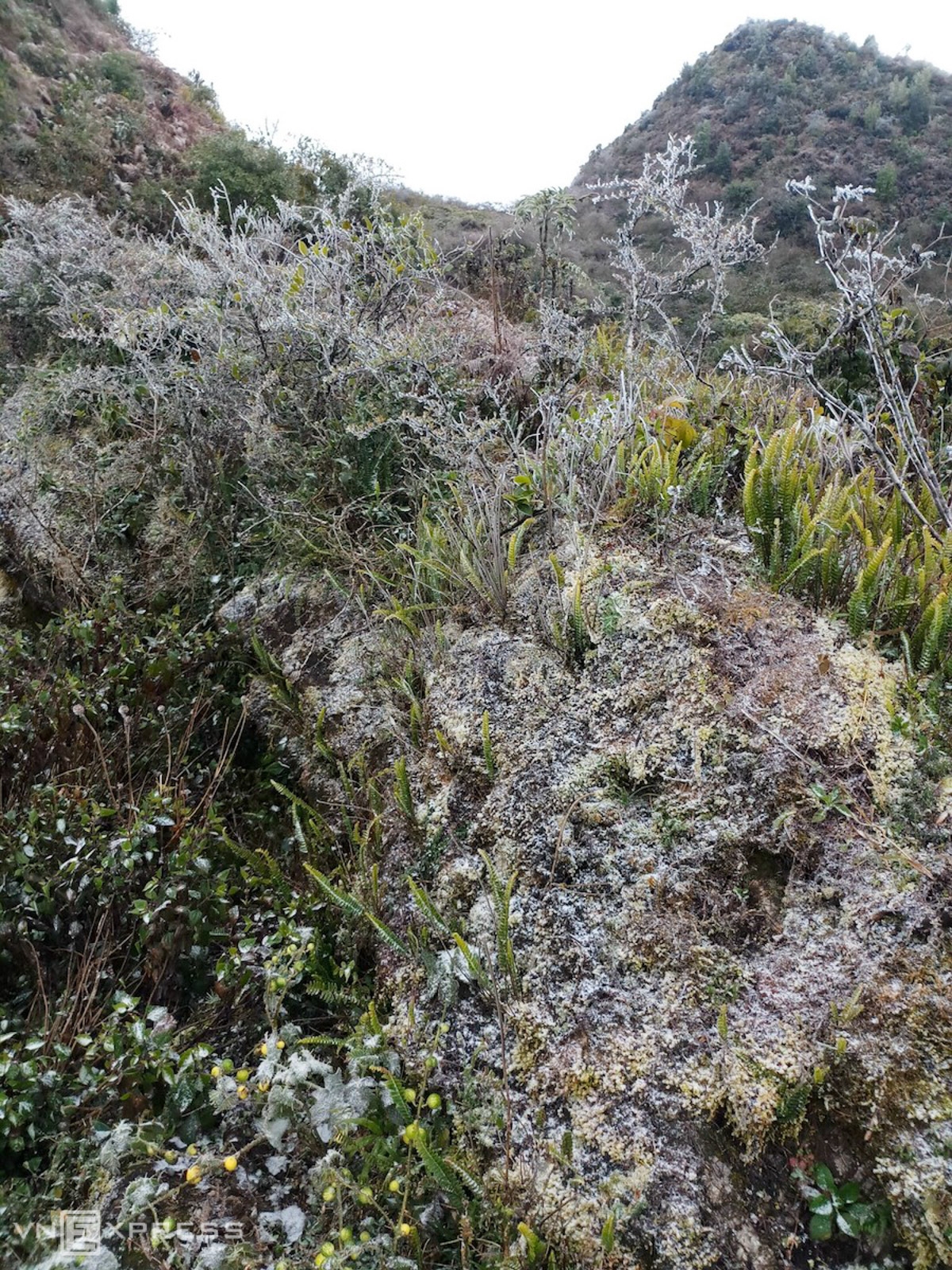 Ha Giang was

frozen

in Xin Cai commune, Meo Vac district and Dong Van district when the temperature dropped to one degree C. (Photo: VNE)
Rain water is frozen into frost in Xin Cai commune, Meo Vac district, giving the plants a strange, yet interesting look (Photo: VNE)
The frost could damage local's crops (Photo: VNE)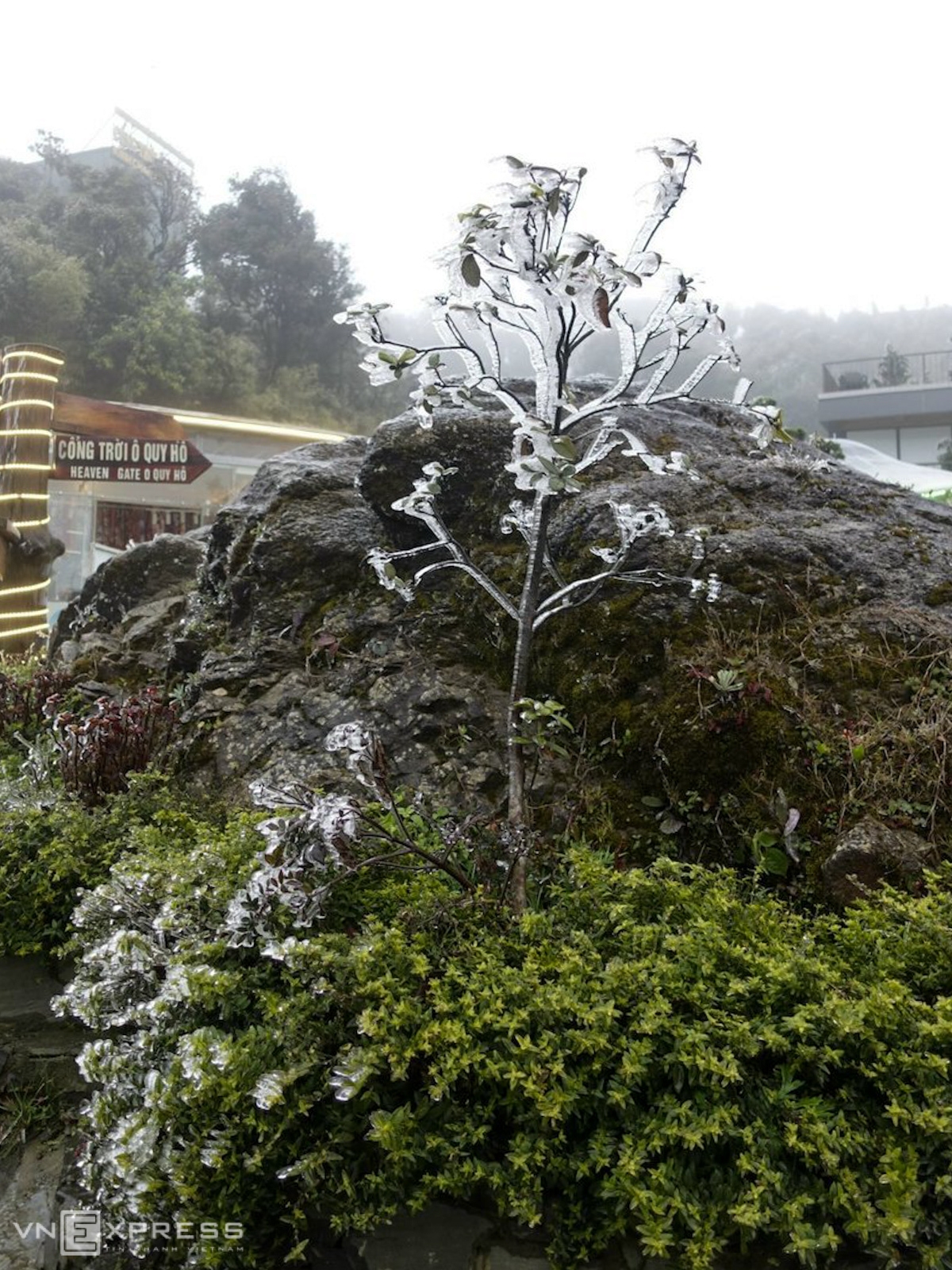 A tall tree turns white as it covered in frost (Photo: VNE)
Overseas Vietnamese
Vice President Vo Thi Anh Xuan had meetings with several Thai leaders and high-ranking officials within the framework of her visit to Thailand to attend the Global Summit of Women (GSW) 2022.