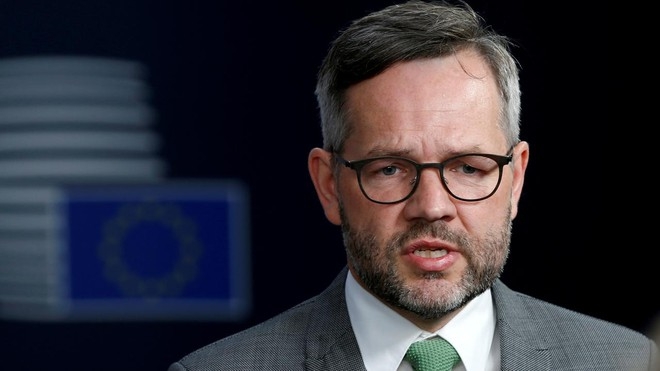 German Minister of State Michael Roth (Photo: Reuters)
In an interview with Der Spiegel on August 2, Roth stated that China was the opponent that has "unfortunately" challenged European fundamental values.
He said the recent suspension of the extradition treaty with Hong Kong was Germany's clear message to China, that the relationship between the EU and China would no longer be as normal. Roth also said that Hong Kong would be a test justifying whether China was a reliable international partner.
In a critical assessment of China's recent maneuvers, Michael Roth also signaled that Berlin would make it a priority this year to step up the 27-nations' capability to resist Beijing's divide-and-rule tactics within the bloc.
"The leadership of the authoritarian, one-party state passes up no opportunity to drive a wedge between the EU member states and weaken them," Roth said. "It compromises our credibility and weakens us all if individual members are prepared to undermine European human rights policy for the sake of a supposedly lucrative bilateral 'deal' with China."
The Minister of State also called on China to deliver "swift results" after seven years of talks over an EU-China investment agreement, according to SCMP.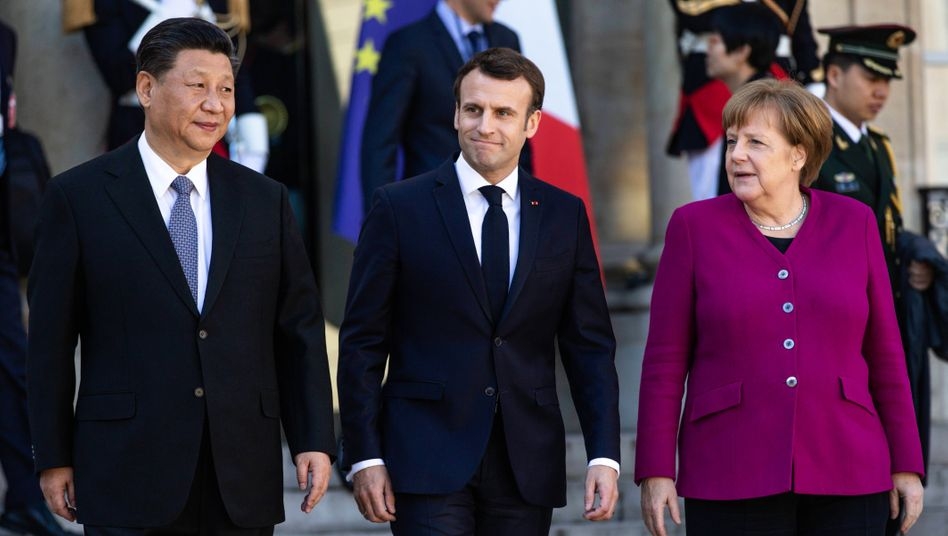 Presidents Xi and Macron together with Chancellor Merkel in Paris in 2019 (Photo: IP3 Press)
"We urgently need more European action in our dealings with China. A consistent 'Team Europe policy' is long overdue," he said. "This is a priority of Germany's [2020] presidency of the Council of the European Union, during which we bear a particular responsibility."
"In our direct dealings with Beijing, we can and must clearly and unambiguously articulate our interests and cultivate robust cooperation with a view to solving common problems", he added.
Also in the interview, Roth, the second most senior official in the federal foreign office, questioned EU's reliance on China's Huawei for 5G mobile equipment, and called for an 'acid test'. According to the diplomatic official, the EU should give priority to using 5G mobile network devices developed by European suppliers.
According to SPIEGEL International, the EU's relations with China are complicated. China is both an important partner and an economic competitor. The country is the European Union's second-largest trading partner for goods while the EU is at the top of the tree as far as China is concerned. Our economies are interconnected, and cooperating with one another is in our mutual interest. We can only be successful together with China, particularly when it comes to global issues such as combating epidemics, fighting climate change and resolving regional conflicts.
The coronavirus crisis has been a wake-up call, painfully reminding of how dependent Europe has become in certain areas. And Beijing in particular is using economic dependencies as leverage in power politics. Greater European sovereignty is therefore the order of the day. As reported by SPIEGEL International, EU countries must strengthen its healthcare systems, diversify supply chains and minimize dependencies in, particularly critical areas.
Greater domestic production of essential goods such as protective equipment and medicines must also be encouraged. Europe must also become more independent in terms of logistics, energy and natural resources.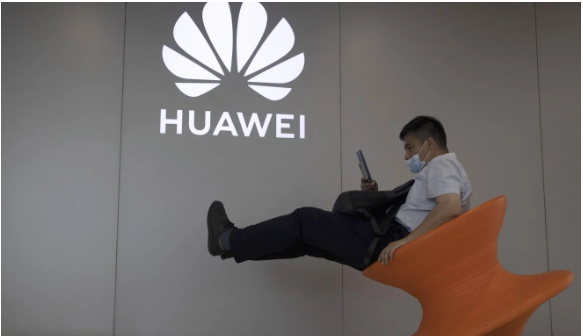 (Photo: SCMP)
A more strategic industrial policy, large-scale investment in research and development and a digital single market are the pillars of a future-proof European home. As far as the global race for technological supremacy is concerned, China and the U.S. are currently setting the pace.
This is already very clearly evidenced by the example of the 5G mobile communications standard, the backbone of our digital future. This is primarily a question of the dependence on and trustworthiness of manufacturers from third countries, including China. Nothing less than the security of our citizens is at stake here.
The 5G issue is thus also becoming a litmus test for the objective of greater European sovereignty. It would therefore only be logical to lean first and foremost on our domestic suppliers. European alternatives are available and are world leaders in the field of technology.
The EU has stepped up its response to China this year, following what it said was a lack of transparency in the beginning phases of the coronavirus outbreak, which has taken more than 200,000 lives in Europe.
Relationships deteriorated further as China was seen by Brussels as slow in delivering promises necessary to clinch an investment agreement, and as Beijing imposed a sweeping national security law in Hong Kong.
While Chancellor Angela Merkel and other officials in the Christian Democratic Union have faced criticism for taking a soft stance on China, the junior coalition partner, the Social Democratic Party – to which Maas and Roth belong – has adopted a tougher line.
In Switzerland, which is not part of the EU, foreign minister Ignazio Cassis also sent a warning to China's increasingly assertive leaders, as reported by SCMP.
Jasmine Le