Giant sweet soup pot atop aquarium in HCMC grabs attention
A 2-diameter sweet soup pot balanced atop a koi fish tank in Saigon is attracting sweet-toothed patrons with its unique design and delicious sweet soup.
(Video: VNE)
The supersize sweet soup pot has recently circulated on the Internet and garnered a lot of attention. Many netizens believed the image was photoshopped, but they were wrong.
According to A Family, the special sweet soup pot is the new idea of a household-named eatery in Go Vap District, Ho Chi Minh city.
The round pot measures 2 meters in diameter, large enough to hold up to 10,000 balls of dough (or chè trôi nước in Vietnamese). It has two compartments, one for sweet soup and the other serves as the heating system. Some 20 patrons can seat around the pot. A fish tank with koi fish swimming around is placed underneath, making the eating experience even more unique.
"When the temperature drops too low, the system will automatically notify our chefs", Nguyen Quang Minh, owner of the restaurant told VNE.
"I was worried about the taste after seeing the sweet soup left out in the cold. But the heating system helps retain its flavors", Nguyen Phuc Nhan, a customer was quoted as saying.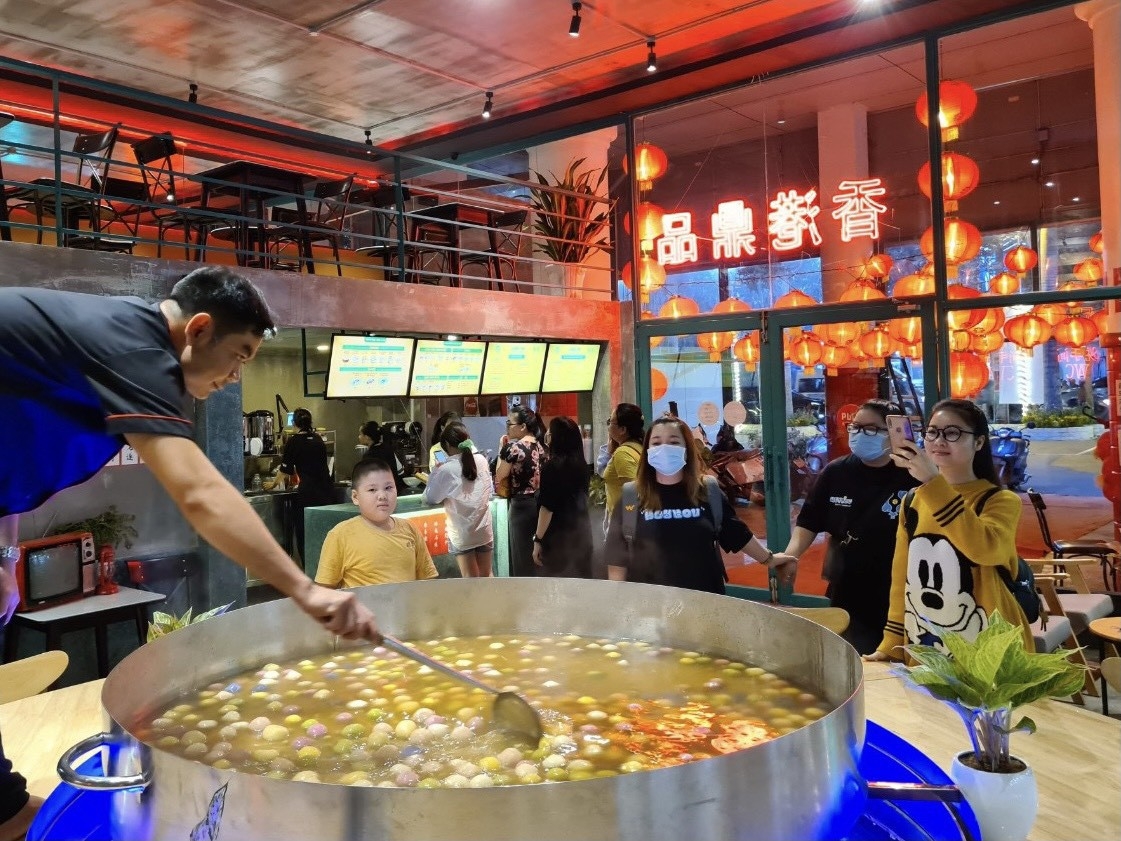 (Photo: A Family)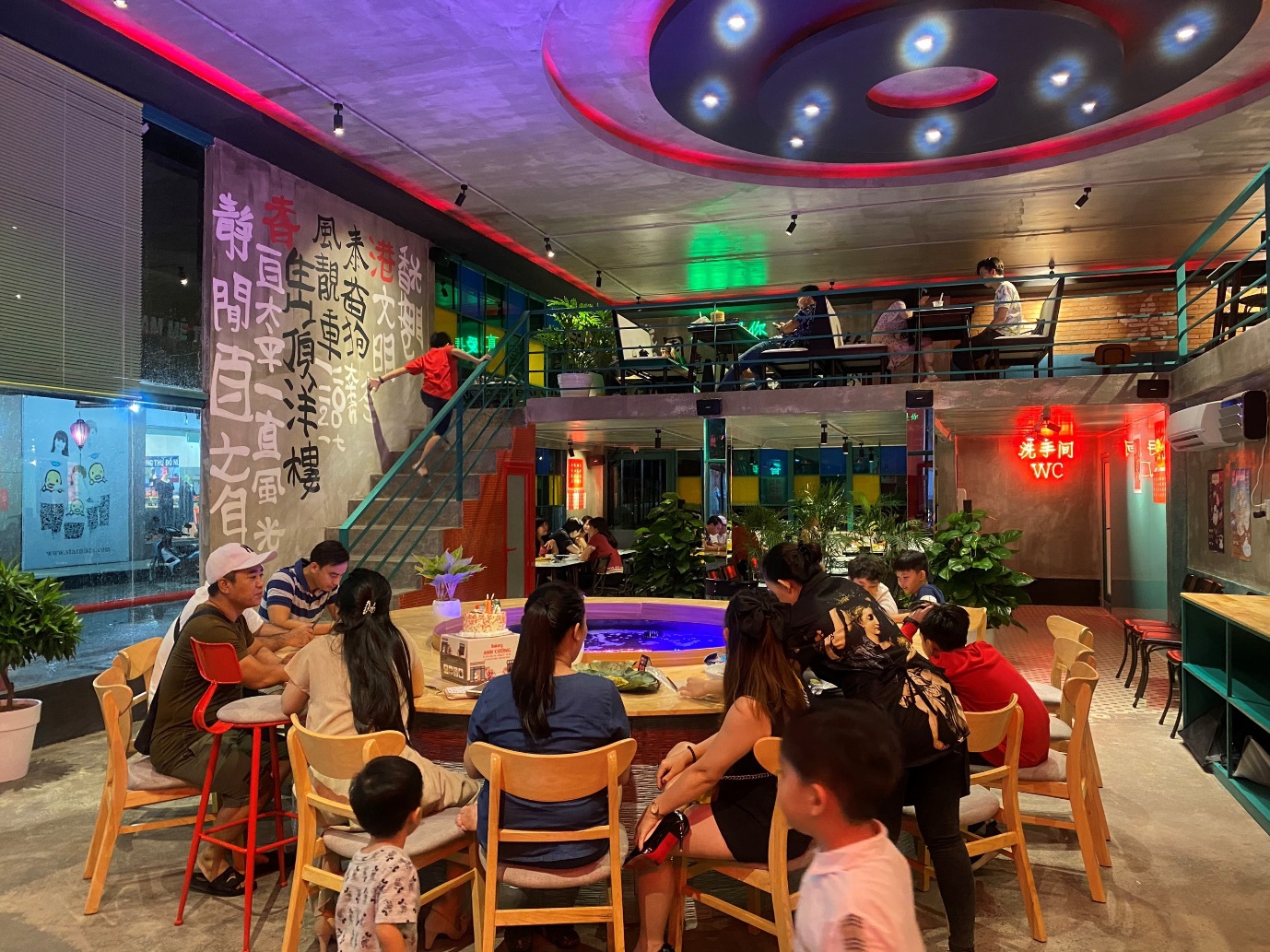 20 people can seat around the giant pot (Photo: A Family)
The dough balls come in 5 colors, representing 5 different flavors with ground mung bean fillings. Each day, an average of 4,000 dough balls are dipped in the hot syrup, with julienned coconut sprinkled on top. Each serving costs only VND 39,000 (US $1.7).
Earlier, Minh also deducted VND 10,000 (US $0.43) from each serving to raise funds for the deprived children in SOS Children's Village in Go Vap on the occasion of the Mid-Autumn Festival. Many locals and patrons also joined hands in the charitable program.