Gifts for Children in Covid Lockdown
Covid-19 restrictions have impacted people's everyday lives, including those of our children.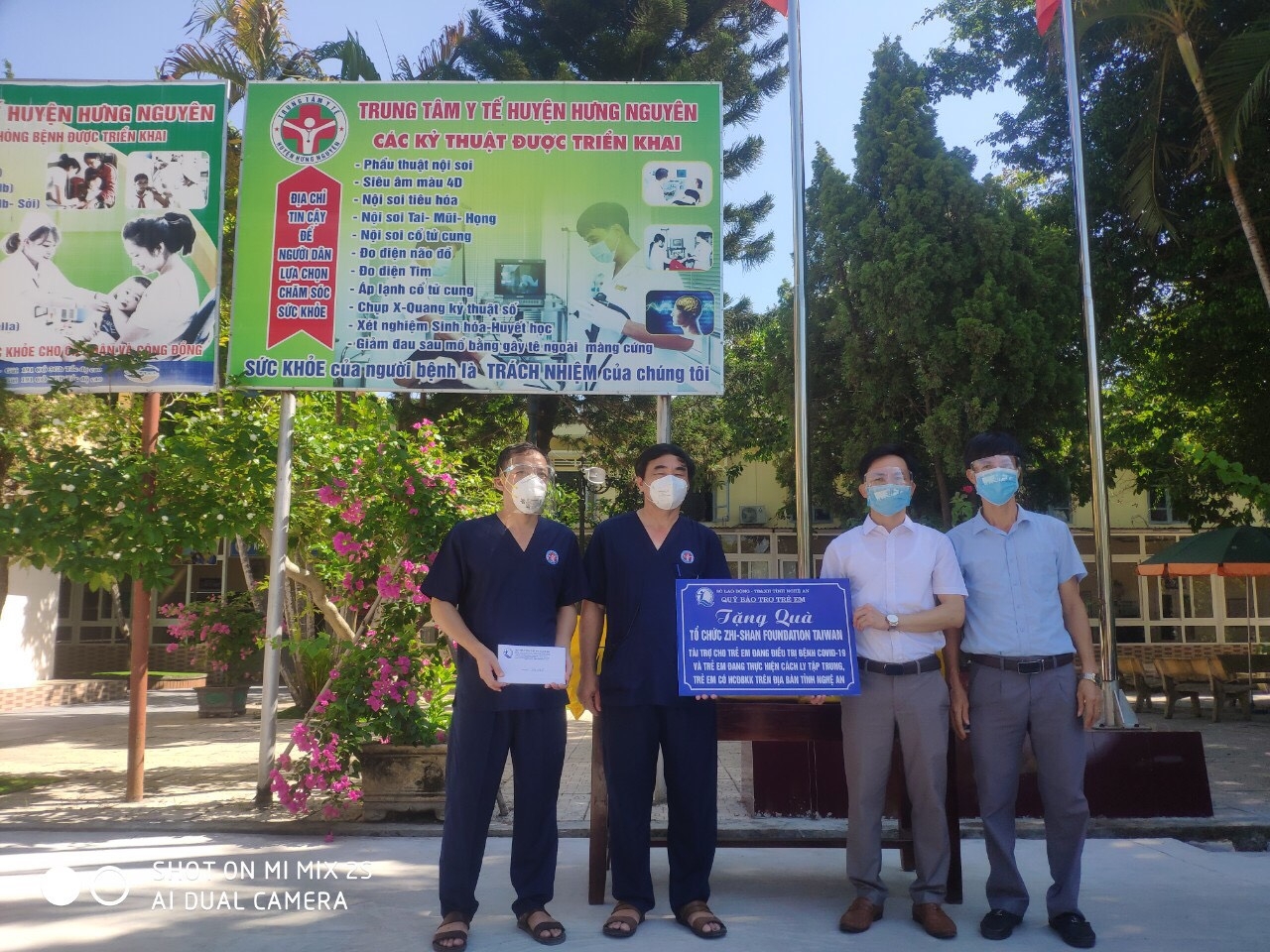 As of July 13, in Nghe An province, there are 360 ​​children affected by Covid under the F0 and F1 categories, of which 17 are being treated at medical facilities with 343 F1 isolated in quarantine facilities. Source: Nghe An Children Protection Fund
The Nghe An Provincial Children Protection Fund recently has visited and given gifts, funded by The Zhishan Foundation – a Taiwanese (China) NGO, to children affected by the Covid-19 pandemic who are undergoing treatment and being isolatied at quarantine facilities along with children in poor and households in the blockaded area of the province.
The fourth wave of Covid-19 is spreading and has seen complex developments in many provinces and cities across the country, including Nghe An. In the past few days, many children have to go to concentrated isolation places according to regulations, with many on-site without parents.
In order to support and encourage affected children, Nghe An Children Protection Fund has presented 182 gifts with a total value of VND 60 million (each gift includes cash, cake and milk) for children being treated at hospitals and concentrated isolation areas such as Hung Nguyen field hospital, Nghe An General Friendship Hospital, Vinh Plaza hotel, Vinh city's Quan Bau ward, the concentrated isolation area of Nam Dan, Nghi Loc, Dien Chau and Quynh Luu districts.
These are gifts the fund mobilized from Zhishan Project Office in Hue to support children.
Zhishan Foundation, which was founded in 1995, is one of Taiwan's most successful NGOs engaged in long term humanitarian international aid and development work. The foundation has been carrying out many projects to support education, health care, and long-term assistance for disadvantaged children in the Central Region.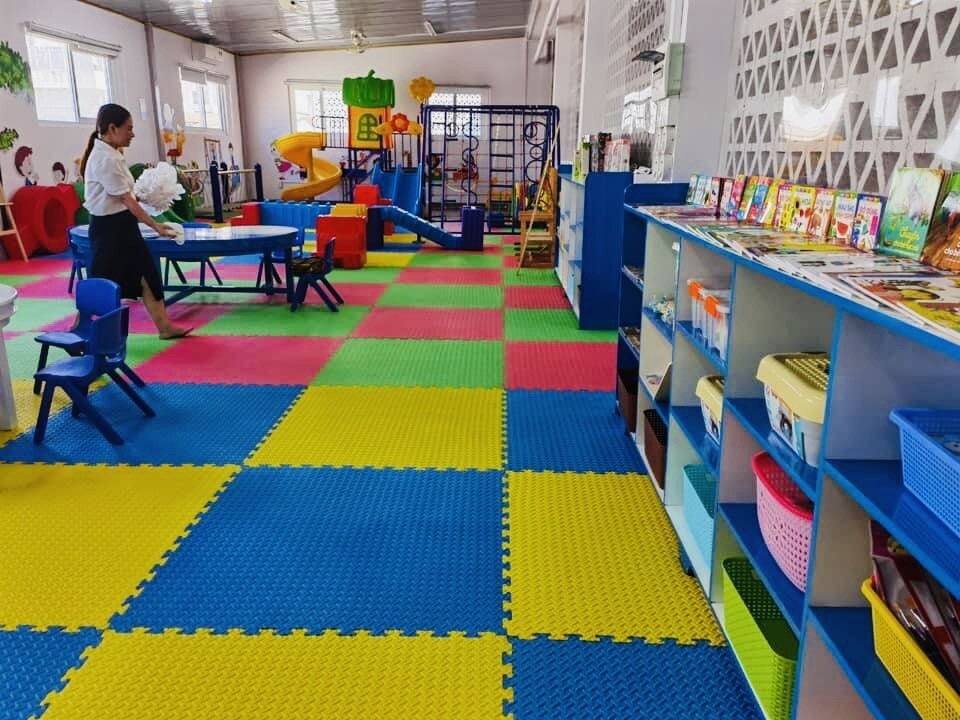 At the toy library for children with disabilities in Thua Thien Hue province. Source: Zhishan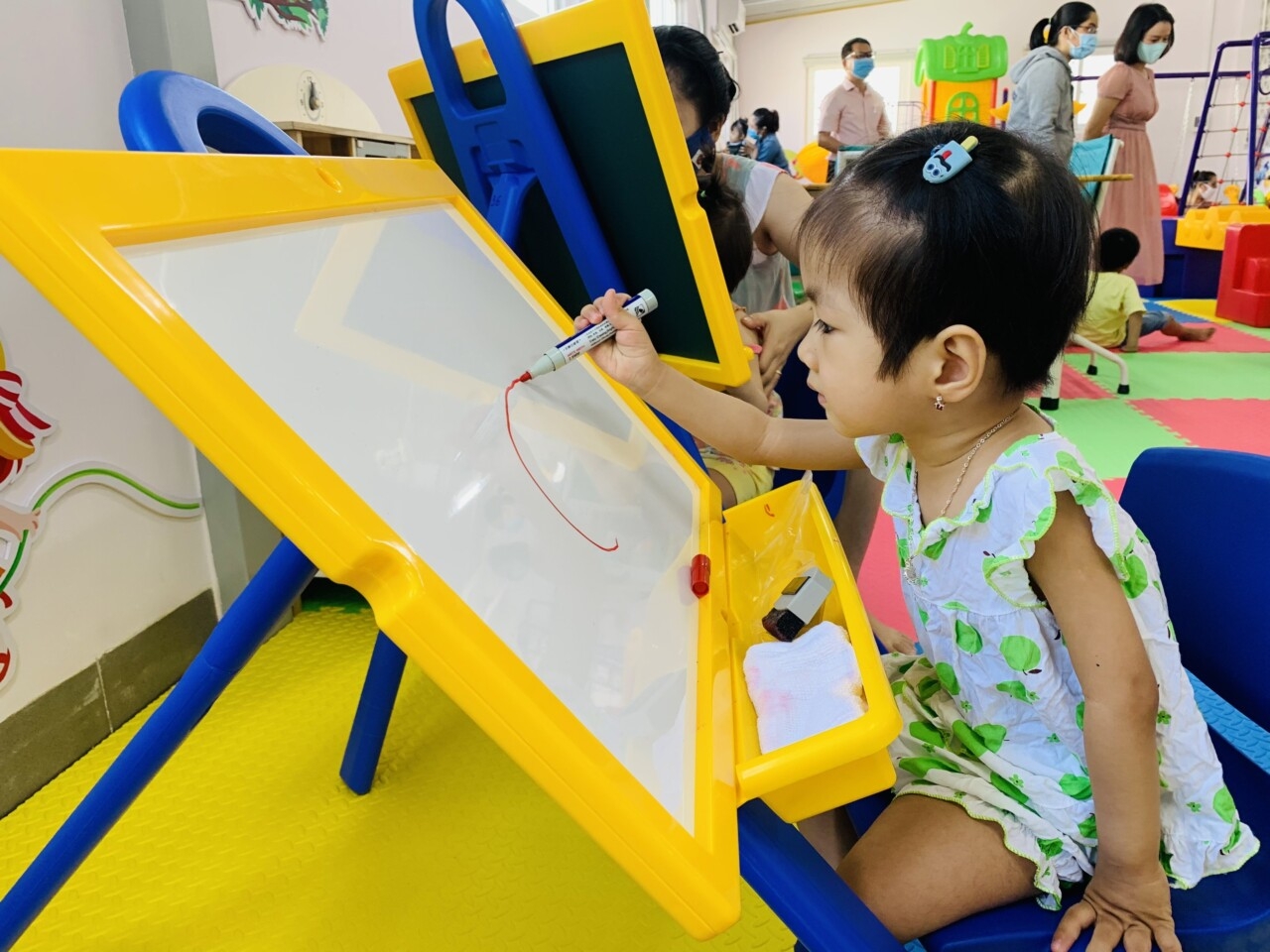 Source: Zhishan
Earlier, Zhishan collaborated with the Thua Thien Hue province Rehabilitation Hospital and provincial Children Protection Fund to implement the project "Improving the quality of care and rehabilitation function for disabled children in Thua Thien Hue province" with a total budget of VND 300 million (US$ 13,000).
The Provincial Rehabilitation Hospital each year conducts physiotherapy treatment for about 480 children with disabilities across the province. Most of the children have cerebral palsy, retardation, hydrocephalus or multiple malformations.
Rehabilitation training and physical therapy are important and for children with disabilities. Good rehabilitation content is designed to integrate play, exercise and is implemented to have a positive impact on the recovery process and help accelerate children's ability to integrate in the community.
After a month of coordinating the work, on July 15, Zhishan coordinated with the hospital and partners to hold the inauguration ceremony and hand over a toy library for children with disabilities.
The library is arranged in three rehabilitation areas: movement therapy; therapy activities and speech therapy. With a large number of toys, this library model will help children from one year of age and older to develop cognition, fine motor skills, gross motor skills, social skills and communication.
The model is expected to bring positive change and high efficiency to children undergoing treatment and training at the hospital.