Foreign Organisations Steps Up Activities to Protect Children amid Pandemic, Disasters
Foreign organisations have hosted of practical activities during the month of actions for children under the theme of children's right protection amid pandemic and disasters.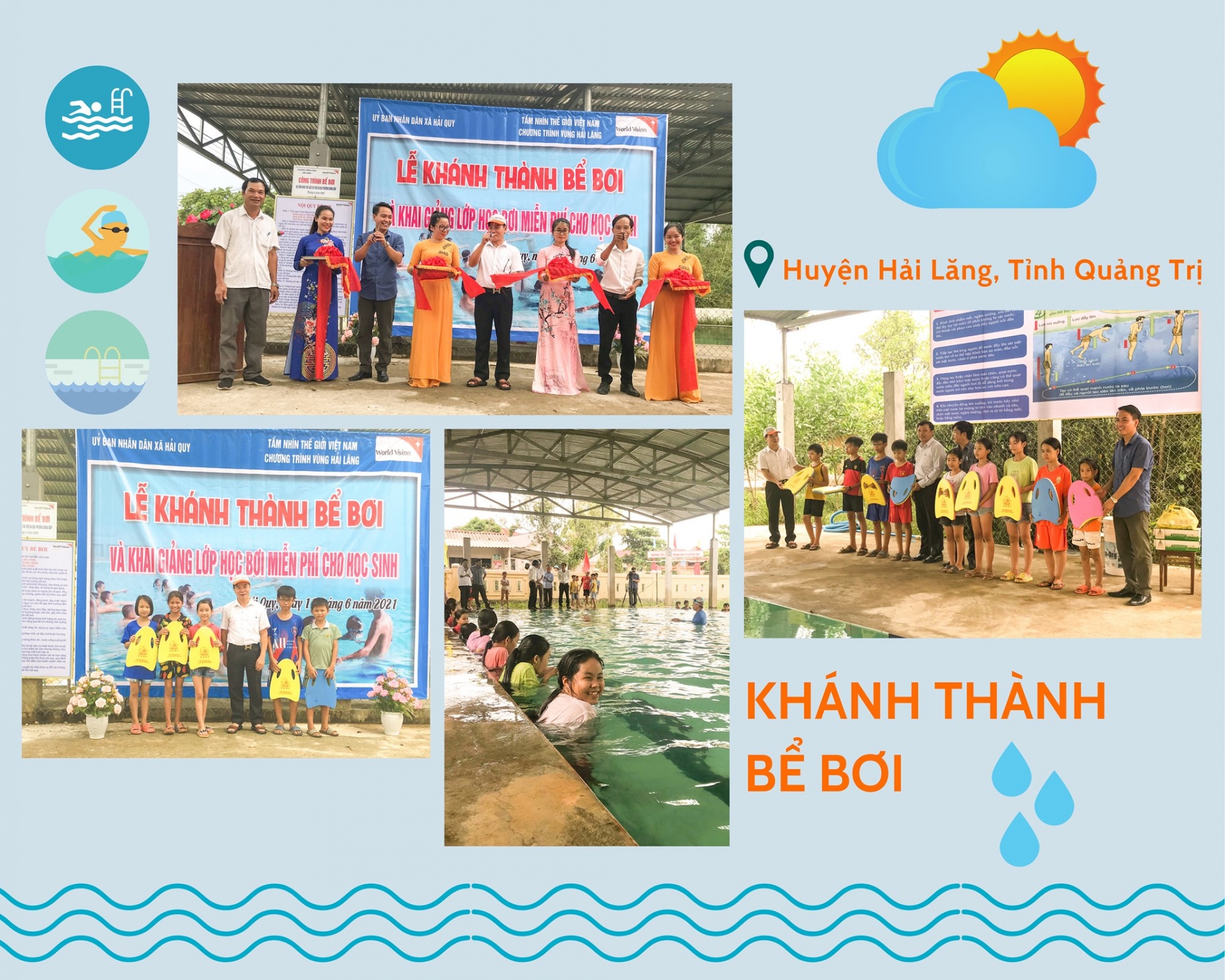 A standard swimming pool built in Hai Quy commune, Hai Lang district, Quang Tri province. Source: World Vision Vietnam
About 2,000 children die from drowning each year in Vietnam. With a long coastline, a large system of rivers and canals, the percentage of Vietnam's children who know how to swim and have safety skills in the water area is very low.
During this summer vacation, the most favorite activity of children is swimming. Therefore, parents should equip their children with knowledge about drowning prevention to avoid tragic accidents. It is estimated that more than 50% of drownings occur in areas such as ponds, lakes, rivers and streams without adult supervision, and 15.8% of accidents occur at home. That means potential drowning hazards are everywhere, whether in the community or in your own home.
In 2021, World Vision Vietnam has been implementing many initiatives and activities to actively respond to the Action Month for Children with the theme "Joining hands to ensure the implementation of children's rights, protecting children during natural disasters and epidemics".
In addition to a series of contests and online events, World Vision Vietnam has joined hands with local partners to organize a variety of activities with the aim of protecting children from the risks of violence (at home, at school, and online), injuries, and the spread of Covid-19.
Recently, besides organizing annual swimming classes, World Vision Vietnam and Hai Quy commune (Hai Lang district, Quang Tri province) built a standard swimming pool, contributing to safe swimming places for children.
With a total value of about US$ 24,794 (of which US$ 10,874 was sponsored by World Vision Vietnam), safe swimming pools like this are part of World Vision Vietnam's efforts to prevent and reduce child injuries, especially drowning.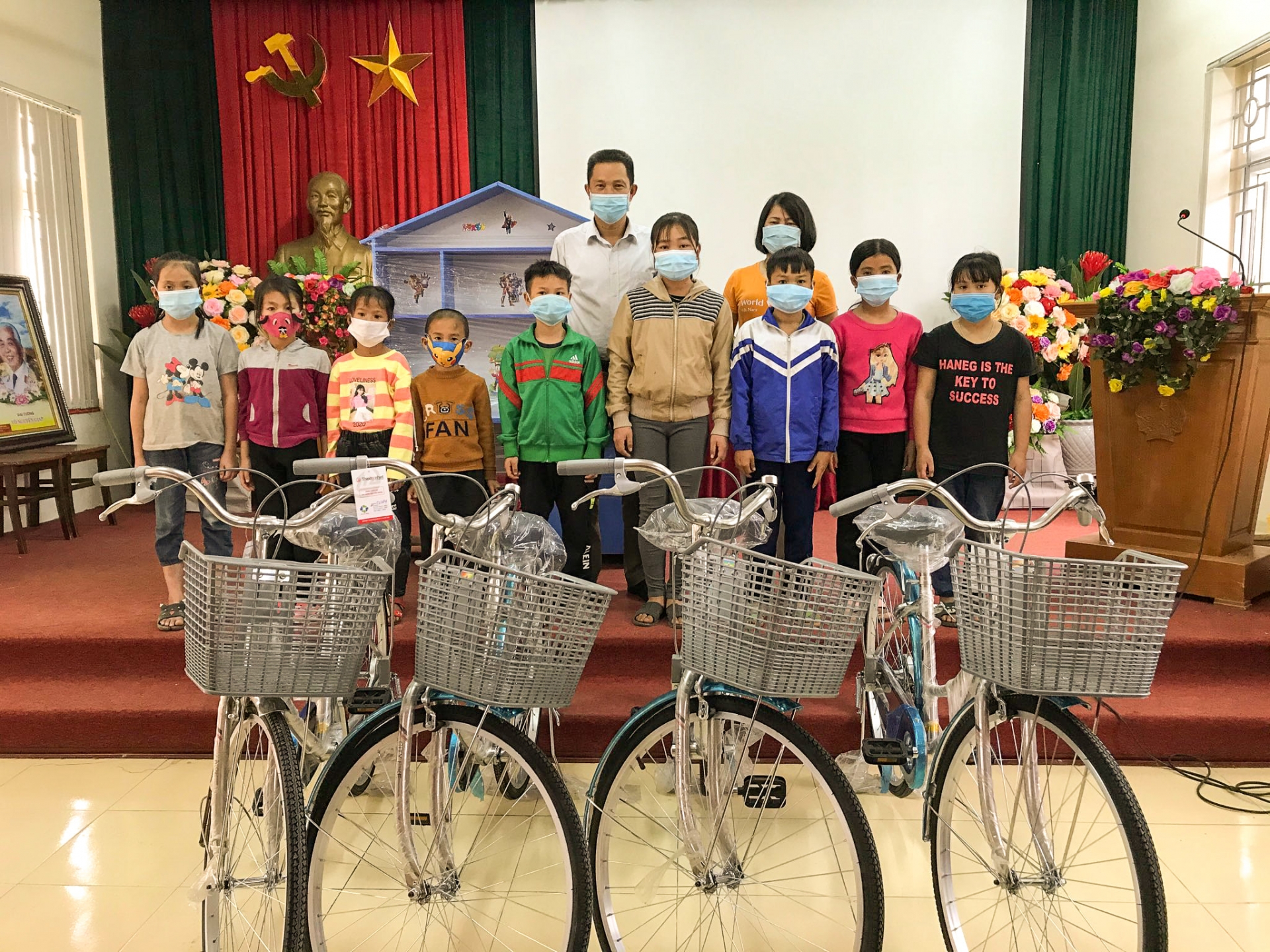 Having qualified means of transport will mitigate the hardships facing poor children on their way to school, thus reduce absence rate and disruption of study, helping them reach for brighter future. Source: World Vision Vietnam
World Vision Vietnam has supported 154 most vulnerable children in Yen Thuy district of Hoa Binh province with basic means to maintain life and study, including: 62 study corners (including desks, chairs, and study lamps), 22 bicycles and 45 bedding sets, blankets, and coats.
According to World Vision Vietnam 2021 report, there are 1,047 most vulnerable children in Yen Thuy, of which 992 lived in extreme deprivation.
In response to the Action Month for Children of Hanoi City, the Research and Communication Centre for Sustainable Development (CSD) conducted a Communication Campaign on Children's Education with a series of articles to raise awareness as well as provide useful knowledge for parents.
This media campaign has reached 19,000 articles. With enthusiastic response and support, CSD will continue to carry out other media projects to share useful information.
Recently, with the sponsorship of an Australian non-profit organisation PiCCA, the program "Promoting hygiene and sanitation in Quang Nham commune" of Hearts for Hue, a Hue-based NGO, has ended successfully.
15 toilets with bathrooms were built newly to increase residents' access to quality latrine system and protect resident 's health and reduce environmental pollution.
Training courses on building toilets, using toilets properly, personal hygiene and how to prevent diseases like Covid-19 have been raising awareness on Water, hygiene and sanitation for residents.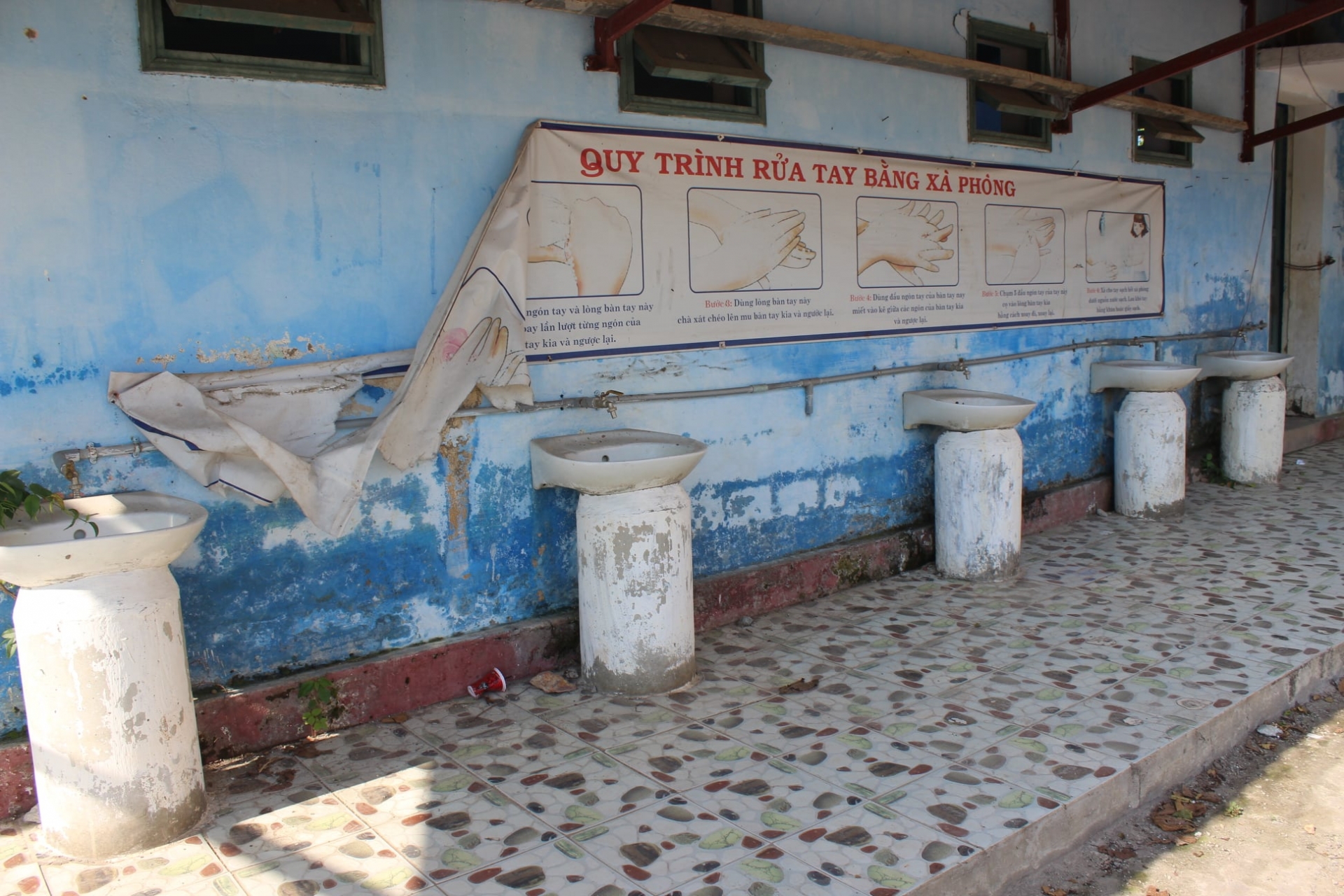 The project promoting hygiene and sanitation awareness through handwashing station construction and preventive behavior in response to the COVID-19 pandemic, will be expected to implement in September 2021 and complete in May 2022. Source: Hearts for Hue
Over the next 6 months, PiCCA will construct new wash stations in 10 schools in Huong Tra town, Thua Thien Hue province. In addition, teachers and students in the schools will be trained in personal hygiene practice and preventive behavior in response to the Covid-19 pandemic.
The project, with the funding of AUD 24.000, will help prevent the spread of preventable diseases, and support efforts to break the back of the pandemic.