The World Health Organization (WHO) has reported the largest single-day increase in coronavirus cases since the start of the pandemic, with more than 183,000 new cases detected in the past 24 hours.
The higher number of cases could reflect increased testing as well as broader infection
Overall in the pandemic, the WHO reported 8,708,008 cases — 183,020 in the past 24 hours — with 461,715 deaths worldwide, a daily increase of 4,743.
Outbreaks in US, Brazil, Germany, China, South Korea…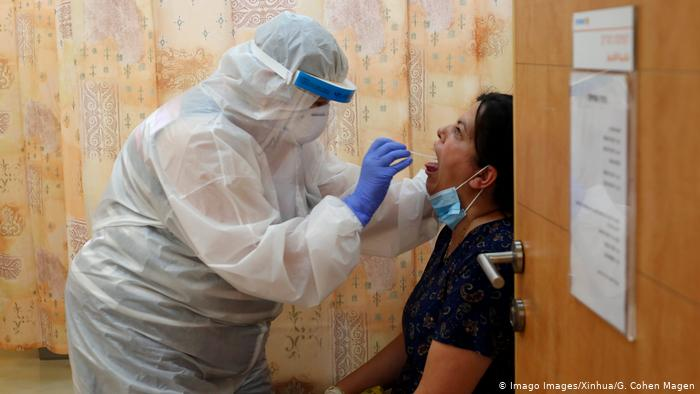 Illustrative photo. Source: Xinhua
The United States remains the country with the highest number of Covid-19 infections and deaths in the world, 2.2 million and 120,000 respectively, according to data from John Hopkins University. The virus is currently spreading to the West and the South, where the weather is comparatively hot.
Brazilian Ministry of Health announced the number of infections exceeding 50,000 within 24 hours. President Jair Bolsonaro still believes that the domestic risk is not too high, despite the fact that Brazil currently has nearly 50,000 deaths, ranking 2nd in the world at the present time.
South Africa also recorded the highest number of cases per day, with 5,000 new infections and 46 deaths. However, President Cyril Ramaphosa continued to implement a limited easing policy. Reportedly, South Africa is one of the places to issue the most stringent blockade of the recent pandemic.
Meanwhile in Europe, a single meatpacking plant in Germany has had more than 1,000 cases, so the regional government issued a quarantine for all 6,500 workers, managers and family members, ABC news reported.
In Asia, China and South Korea reported new coronavirus cases on Sunday in outbreaks that threatened to set back their recoveries.
Chinese authorities recorded 25 new confirmed cases, 22 in the capital Beijing.
In the past week, Beijing tightened travel controls by requiring anyone who wanted to leave the Chinese capital — a city of 20 million people — to show proof they had tested negative for the virus.
In South Korea, nearly 200 infections have been traced to employees at a door-to-door sales company in Seoul, and at least 70 other infections are tied to a table tennis club there.
However South Korean officials are reluctant to enforce stronger social distancing to avoid hurting the economy.
South Africa reported a one-day high of almost 5,000 new cases on Saturday, and 46 deaths.
Despite the increase, President Cyril Ramaphosa announced a further loosening of one of the world's strictest lockdowns, with casinos, beauty salons and sit-down restaurant service reopening.
Effect of weather on COVID-19 spread
The effect of weather on COVID-19 spread is poorly understood. Recently, few studies have claimed that warm weather can possibly slow down the global pandemic, which has already affected over 1.6 million people worldwide.
While the Scientific American cited experts as saying that heat may not save humans from coronavirus.
Six months into the COVID-19 pandemic, and with summer on the doorstep, scientists are still investigating whether weather and climate affect the novel coronavirus.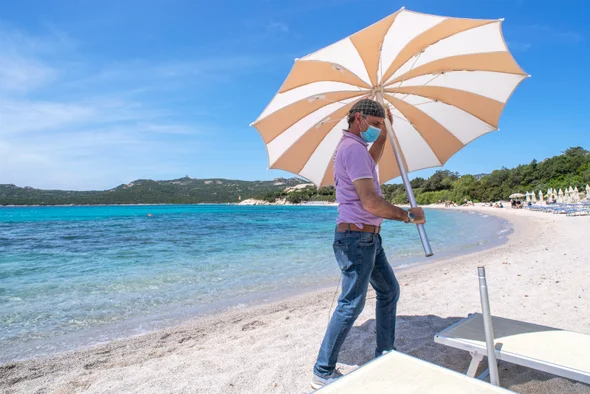 Photo by Getty Images.
Hotter, more humid weather probably does dampen the transmission of the virus, at least a bit. But it's probably nowhere near enough to significantly affect the progress of the pandemic.
That's dismal news for U.S. states that have retreated from social distancing protocols—some without robust testing and tracing programs, and many with infection rates still climbing. Broadly, Americans have resumed many facets of their pre-pandemic lives.
Adding to the concerns are mass demonstrations against racism and police brutality. While the protests are widely supported by Americans—including many public health experts—epidemiologists are nonetheless concerned they may boost the risk of COVID-19 transmission.
The public should not assume it's safe just because it's warm outside, said Mohammad Jalali, a researcher at Harvard Medical School who's been investigating the links between weather and the coronavirus.
"All the [public health] interventions and practices should remain in place," he told E&E News. "And in fact, in anywhere we see major reductions [in the coronavirus], it's mainly because of all these policies."
A number of recent studies have suggested summer weather does have some effect on transmission, although the evidence in some cases is shaky. A report published by the National Academies of Sciences, Engineering and Medicine in March, and updated in April, reviewed much of the research to date.
Several laboratory experiments have suggested higher temperatures and humidity are associated with reduced survival of the virus. That said, the report noted, conditions simulated in the lab don't always mimic conditions the virus will encounter in real life.
Lyan Vu