Global COVID-19: Europe saw slight decrease in COVID-19 tally
While hardly hit by the pandemic, European countries saw a slight decrease in COVID-19 figures this week. In the meantime, U.S. surpasses 10 million coronavirus cases.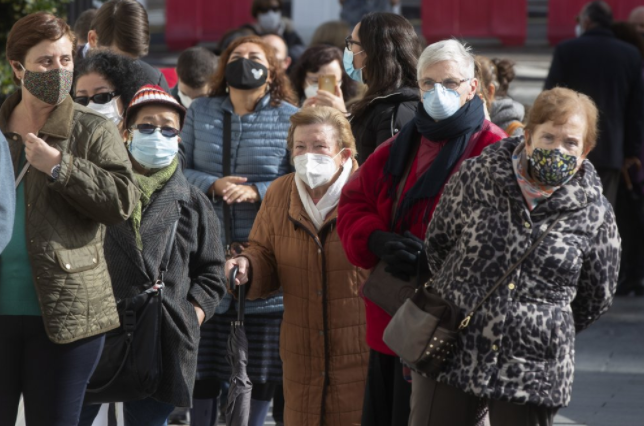 Photo: AP
U.S. Surpasses 10 Million Coronavirus Cases
The United States reported its 10 millionth coronavirus case on Sunday, with the latest million added in just 10 days, as most of the country struggled to contain outbreaks in the third and most widespread wave of infection since the pandemic began.
More than 103,600 new cases were announced on Sunday, the fifth-highest total of the pandemic, according to a New York Times database, and the fifth day in a row the country exceeded 100,000 cases in a single day, said CNN
With 28 states setting weekly case records, the virus is surging at a worrisome level in more than half the country. Nationwide, hospitalizations have nearly doubled since mid-September, and deaths are slowly increasing again, with few new interventions in place to stop the spiraling outbreak.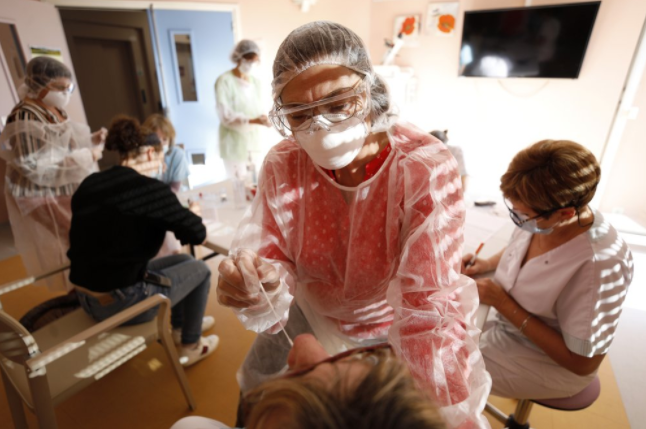 Photo: AP
Europe hunkers down but also notes wins against virus surge
Portugal, which like other European countries has seen new cases and hospital admissions surge in recent weeks, imposed a state of emergency and ordered some 7 million people — around 70% of its population — to stay home on weeknights from 11 p.m. to 5 a.m. for at least the next two weeks.
Hungary also imposed its strictest measures so far: an 8 p.m. to 5 a.m. curfew announced by Prime Minister Viktor Orban. All businesses must close by 7 p.m, said AP. The French government has gradually ratcheted up from localized curfews and bar closings to what is now a full-blown nationwide lockdown, albeit with schools and essential businesses open.
Infections in the Czech Republic have started to decline after a two-month rise to record high levels, and the number of people hospitalized also dropped below the 8,000-mark. In Germany, the health minister said increased infections seem to be leveling off but that it's too early to talk of a trend.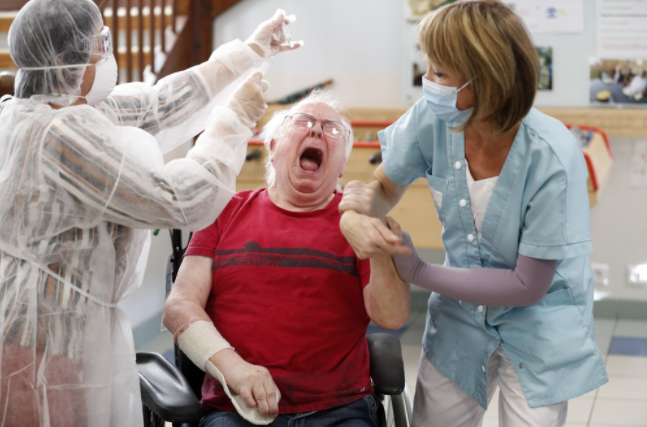 Photo: AP
India's total tally at 85.92 lakh, 1.27 lakh total deaths
India's daily COVID-19 cases rose by 45,674 taking its overall coronavirus tally past the 85 lakh mark, government data released this morning shows. The number of new Covid infections in the one-day period was 9 percent lesser than Friday's almost 50,000. Coronavirus-related deaths also rose by 559 in this 24-hour period, taking India's overall Covid fatality numbers - among the lowest in the world per million - to 1,26,121.
According to the health ministry, India's Covid death rate slid marginally to 1.48 percent for the first time in months. The government targets to bring the mortality rate to under 1 percent and state-wise positivity rate to under 5 percent as winter sets in.
Rising pollution amid lowering temperatures has worried experts and government agencies about a potential rise in infections that could be worse than the mid-September surge of an average 90,000 cases a day, said NDTV.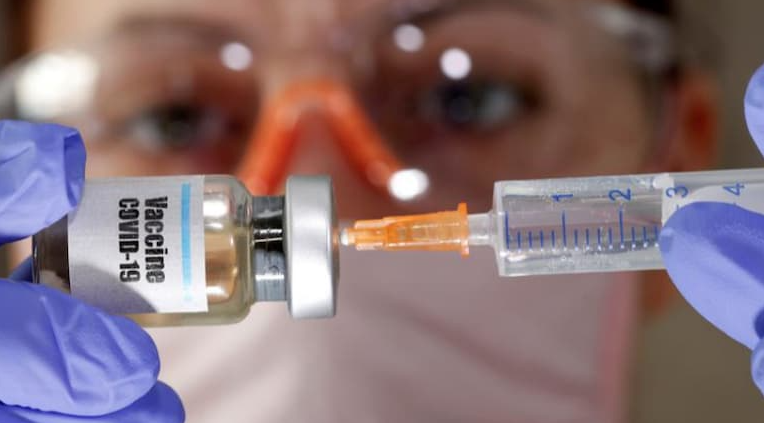 Photo: India Today
China vaccine trial halted in Brazil after serious adverse event
The final-stage trial of a Chinese frontrunner vaccine candidate has been halted in Brazil due to a serious adverse event, the first time that any of the Asian nation's rapidly developed Covid-19 shots have met with such a setback.
Testing of Sinovac Biotech Ltd.'s vaccine, called Coronavac, has been halted in Brazil after an event that occurred on Oct. 29, said the Brazil Health Agency on Tuesday, without giving any further detail on what happened. The study is interrupted in accordance with regulations while the agency analyzes if the study should continue, it said.
Sinovac's company representative did not immediately respond to a request for comment. But China has already started administering its vaccines, including Coronavac, to hundreds of thousands of people under an expansive emergency use approval, making the prospect of a safety issue being detected at this stage more concerning, Bloomberg cited.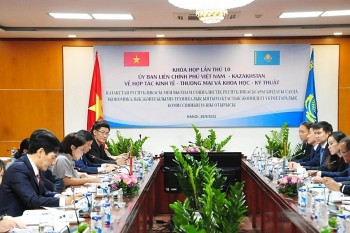 Friendship
The 10th session of the Vietnam-Kazakhstan Intergovernmental Committee on economic-trade and scientific-technical cooperation was held in Hanoi on September 26.