Global COVID-19: US sees new record, Britain announces lockdown
Last days of October saw a resurgent of COVID-19 infections and growing restrictions in different parts of the world.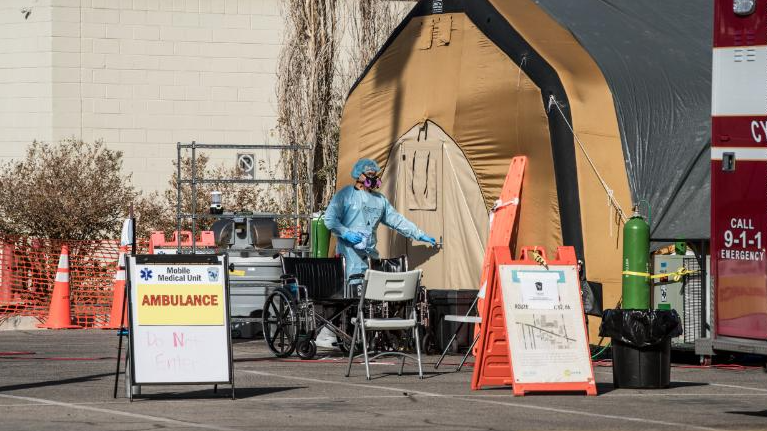 A tent for coronavirus patients setup at University Medical Center in El Paso, Texas, Friday. (Photo: CNN)
New global record in daily new infections and deaths
In the past 24 hours, on the global scale, 573,616 new cases and 7,490 deaths due to Covid-19 have been recorded. This is the highest number of new cases per day since the outbreak of the Covid-19 pandemic. In which, Europe has nearly 300,000 more cases and America has more than 101,000 cases.
Statistics of the five countries with the highest figures relating to Covid-19, according to Worldometers:
1. America: 9,316,297 cases, 235,159 deaths
2. India: 8,136,166 cases, 121,681 deaths
3. Brazil: 5,519,528 cases, 159,562 deaths
4. Russia: 1,599,976 cases, 27,656 deaths
5. France: 1,331,984 cases, 36,565 cases of death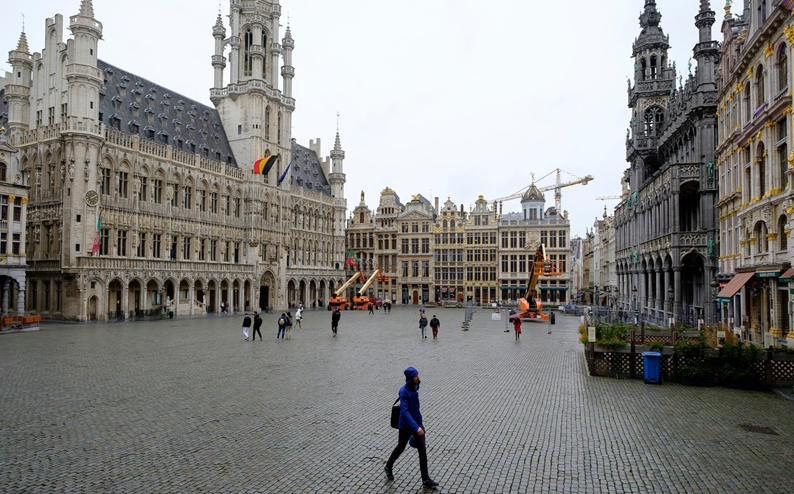 Grand Place in Brussels, Belgium is deserted during the pandemic time. (Image: Getty Images)
US coronavirus cases break global daily record
The US reported 99,321 new Covid-19 cases on Oct.31 - the highest single-day number of cases recorded for any country. The United States' top five records in daily cases all occurred within eight days, and an expert says he worries the upward trend will push hospitals past capacity.
The total number of Covid-19 cases in the US reached at least 9.1 million and the nation's death toll from the pandemic topped 230,000 on Saturday.
"The 100,000 cases yesterday two weeks from now will start to translate into massive numbers of deaths," Dr. Jonathan Reiner, a professor of medicine at George Washington University, told CNN Saturday. "So we're going to see not just cases continue to escalate but we're going to see perhaps 2,000 deaths per day two or three weeks from now."
At least 47,374 Covid-19 patients were in hospitals on Saturday, according to the Covid Tracking Project. That's up 65.6% from a three-month low of 28,608 on September 20, and it's the highest total since mid-August.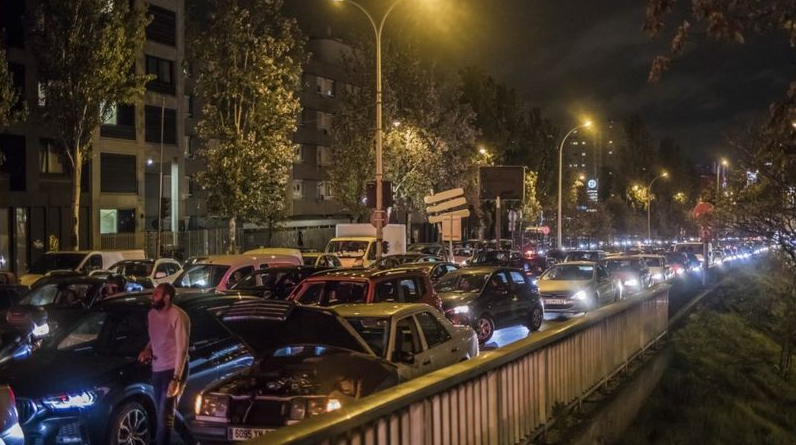 Traffic stretched for a cumulative 430 miles around a France's town 1 hour before lockdown. (Photo: BBC)
Britain tells residents to stay home, adding to Europe's growing lockdowns
Prime Minister Boris Johnson announced new nationwide restrictions at a hastily called news conference after an emergency meeting of his cabinet. After weeks of resisting calls for a lockdown, he is shutting pubs, restaurants, and most retail stores, starting Thursday until Dec. 2. Scotland, Wales, and Northern Ireland had already instituted such restrictions, which now also apply to England.
Under the plans, people would be required to stay home unless their workplaces, such as factories or construction sites, need them. They would be allowed to go to school or college and leave home for a few other essential reasons, like buying food or seeking medical attention. But nonessential shops would be closed, people would be urged not to travel, except for business, and pubs and restaurants would only be allowed to serve take out food.
The British government's scientific advisory panel, known as SAGE, estimated this month that England was seeing between 43,000 and 75,000 new infections a day, exceeding worst-case scenarios calculated just weeks ago. Hospital admissions are also running ahead of the worst-case scenario, the panel said.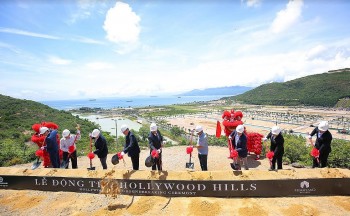 Economy
On October 2, at Hai Giang peninsula (Quy Nhon city, Binh Dinh), Hung Thinh Corporation held the groundbreaking ceremony of Hollywood Hills by YOO Inspired by Starck – a subdivision at MerryLand Quy Nhon. The event marks the first time that the world's No.1 ranked design and branded residence company YOO Inspired by Starck is officially present in Vietnam, with a collection of villas designed by creative director, Philippe Starck.