Sustainable livelihoods support for smallholder farmers in Hoa Binh
World Vision Vietnam and ADM Care Nutrition Vietnam on January 20 launched the project on Sustainable Livelihoods support for smallholder farmers in Hoa Binh province.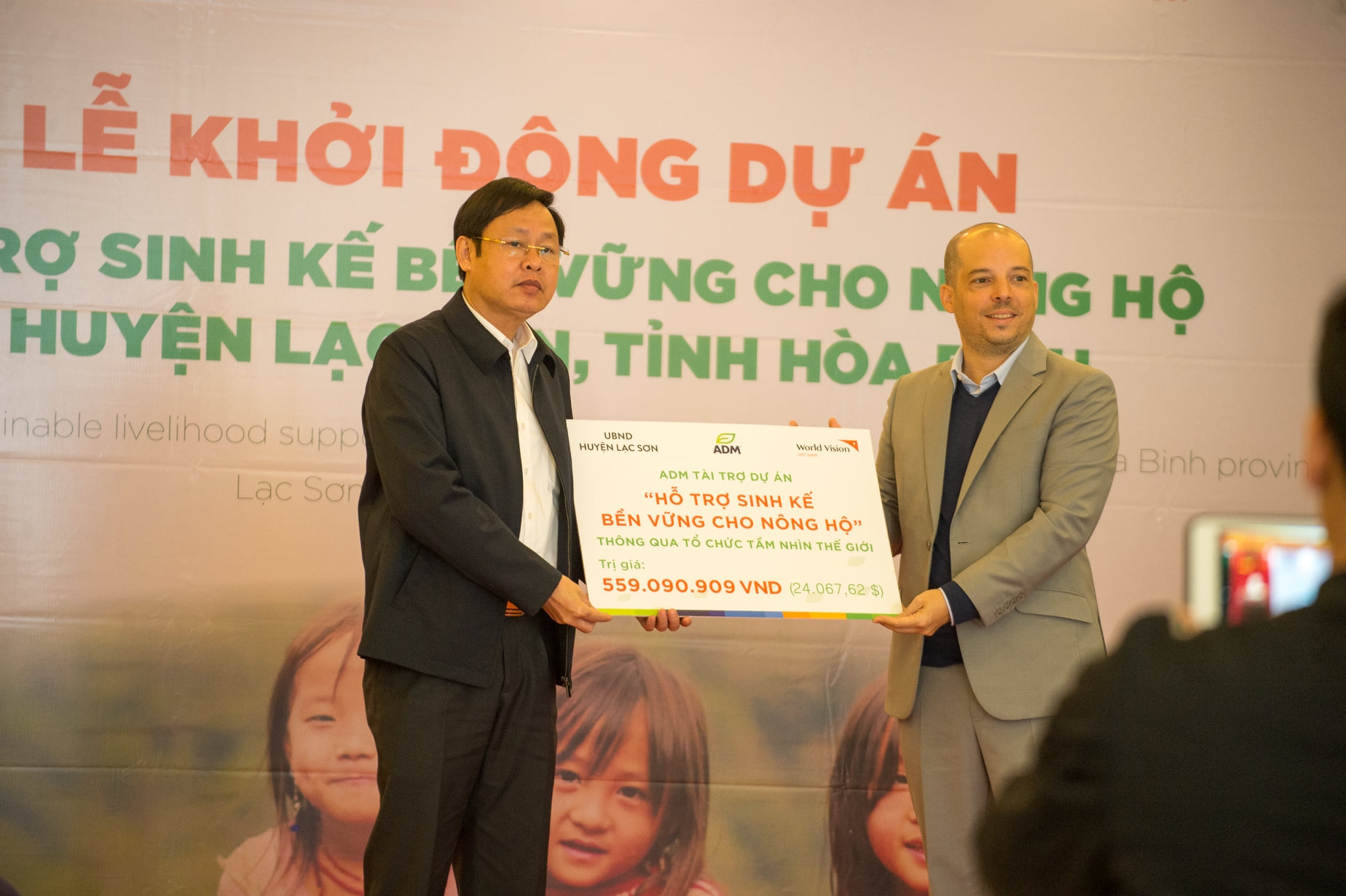 ADM Animal Nutrition Vietnam and World Vision Vietnam join hands in an ADM Cares project to provide Sustainable livelihood support for smallholder farmers in Lac Son District, Hoa Binh province. Source: World Vision Vietnam
This 10-month project, worth over USD 24,000, aims to improve the economic well-being of 50 farming households in Vu Binh, Quyet Thang and Mien Doi commune, Lac Son district, Hoa Binh province. Therefore, the quality of their children's lives will also be improved.
The project promotes sustainable agricultural development by equipping disadvantaged households with knowledge and skills in poultry breeding using biological padding method and increasing their productivity and profit through an improved financial literacy and better market engagement.
Each participating farmer in this project will be provided with a support package which includes 100 fully vaccinated one-day-old chicks, coop and equipment, feed, and participation in a training section for chicken breeding techniques as well as traders/ collectors engagement events.
"There are many smallholder farmers whose lives are still difficult on the planet. Every day they have to fight against hunger and poverty. This initiative can be adapted and replicated in the future in others countries within Asia so that more farmers could have successful harvests while improving the long-term health and well-being of all their children thus create a favorable environment for them to have the opportunity to go to school and change for better future," said Dr. Pierre Domps, Director of Marketing & Business Development for ADM Animal Nutrition in Asia.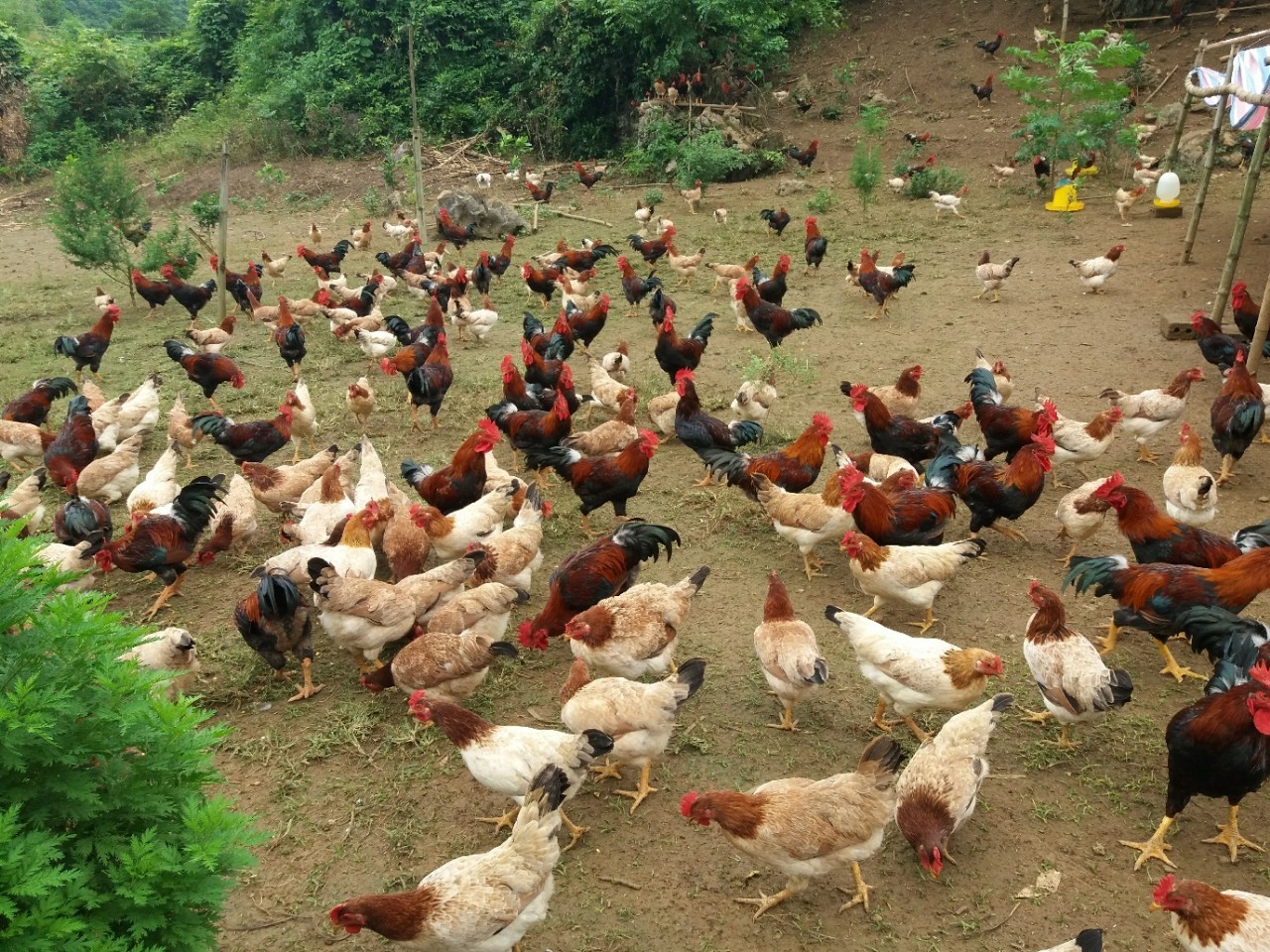 Illustrative image: Internet
Within the framework of this project, World Vision Vietnam will work closely with ADM experts in Vietnam and local functional agencies, such as the veterinary stations and the agricultural extension stations, to help farmers improve their farming method and secure their livelihoods based on proven effective technical and operating models.
"Participants - comprised of vulnerable and marginalized individuals/households - will work together in small producers' groups, which facilitates the cross-learning and peer-support process. They will also be introduced to World Vision's established Savings for Transformation model in order to start a saving habit, access small low-interest loans and thus better manage their financial state," stated World Vision Vietnam's Livelihood Program Manager Pham Van Vinh.
In the long term, once the target farmers succeed in generating and securing their income from chicken farming, it is expected that the experience is replicated in the community through peer-to-peer sharing and continued technical coaching from World Vision Vietnam, ADM Animal Nutrition Vietnam experts and local functional agencies.
This first collaboration between World Vision Vietnam and ADM Animal Nutrition Vietnam will lay a foundation for further joint efforts between the two parties in building sustainable livelihoods for vulnerable families./.
'Happy Village' built for Muong ethnic people

LG Electronics (LG) is partnering with Habitat for Humanity Vietnam (Habitat Vietnam), the housing nonprofit organisation that helps 1,200 Muong-ethnic individuals in Hoa Binh province ...
Kayaking on mountain's lake

Going up the mountain to kayak in the heart of the largest and most beautiful lake in the North can become a reality when a ...