Mid-Autumn Festival evacuation area in 1966
Vietnamese children had to live in the evacuation area during wartime. On every Mid-Autumn night, which falls on the 15th of August in lunar calendar, children in rural places gathered to celebrate the big night organized by youngsters. The seniors would carry kerosene lamp, while the children hold the Mid-Autumn lantern on hands, parading along the streets under the bright full-moon light. With laughter and singing voices, the normally quiet village became cheerful and animated than ever.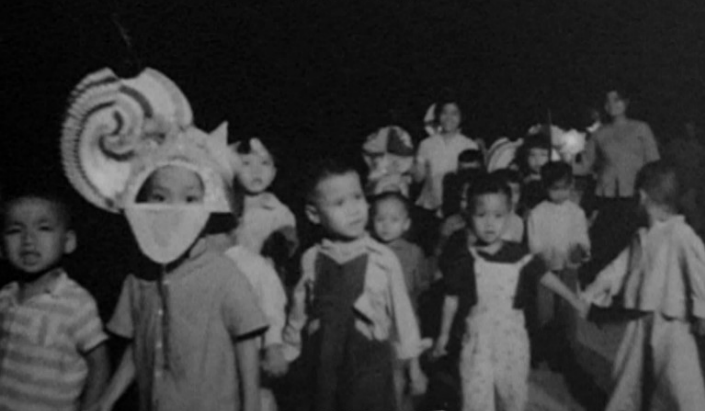 (Photo: VTV)
Mid-Autumn toys for the active kids in 1966
The children in the photo were pictured wearing the "unicorn hat". It's said that active children in the past really loved wearing the paper unicorn head on this occasion. The photo was taken by a foreign photographer at an evacuation place in Mid-Autumn night, 1966.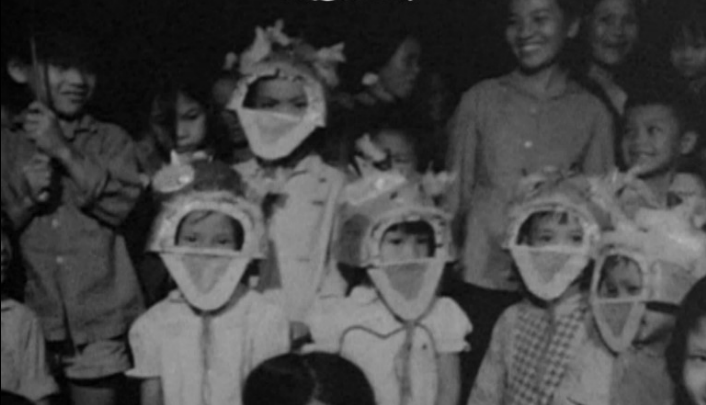 (Photo: VTV)
Trade shop on Mid-Autumn Day, 1969
The trade shop was lined with colorful star-shaped lanterns, paper unicorn heads, car toys. People had to queue in long lines, waiting for their turn to choose the favorite items for the festival. All the kids taken by their parents to the shop looked radiant.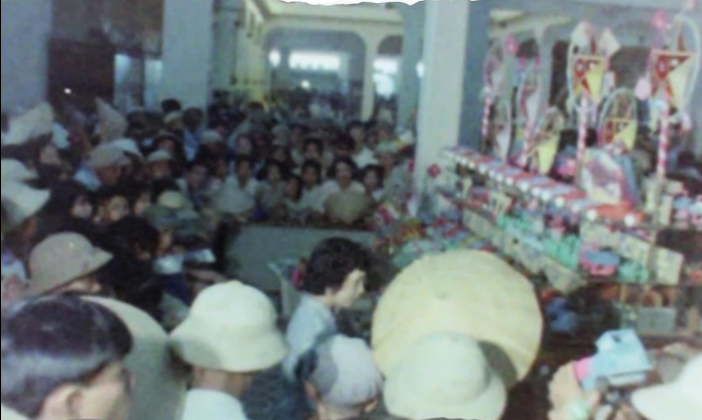 (Photo: VTV)
Mid-Autumn items at the trade stalls in 1969
Along with the iconic star-shaped lanterns, and paper unicorn heads, the small cars were also very popular among Vietnamese children in 1969. It used to be the dreamed toy of many children.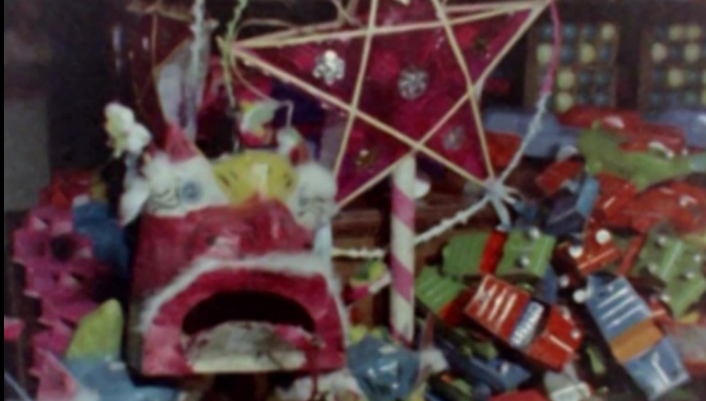 (Photo: VTV)
The joy of the Mid-Autumn Festival in 1970
Just the drumming sounds and some people wearing smiley-faced masks dancing around would be enough to create a cheerful, festive atmosphere. On top of that, the traditional unicorn dance, which featured two people, one monitoring the head, one the tail, always stirred up the on-watchers, making them excitedly dance along. At that time, the unicorn was not much as decorative as it is today. However, the simple appearance still captured the hearts of all people, creating the most joyful, precious childhood moments.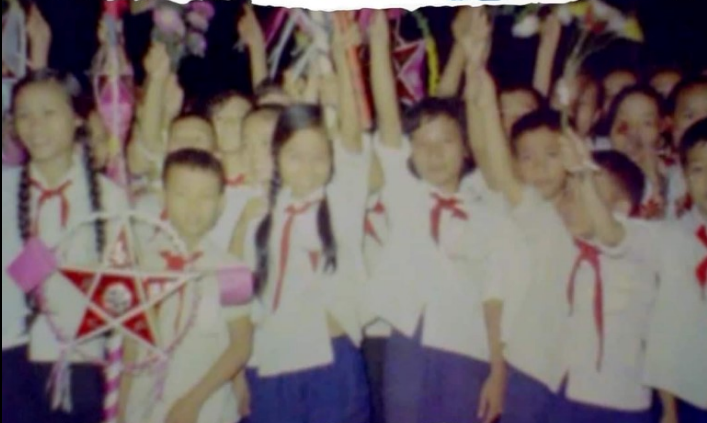 (Photo: VTV)
Mid-Autumn Festival celebration in Peacetime in Northern Vietnam (1973)
Hanoi, Mid-Autumn 1973. It's been a long time Hanoians could see that much lanterns, unicorn drums, frog drums. Over 8 months since the Paris Agreement, peace was re-established in the North.
Those children returned hometown from evacuation places could now enjoy the Mid-Autumn with peace of mind. The lights and the drumming sounds in 1973 was not only the joy of the Mid-Autumn but also the joy of peace.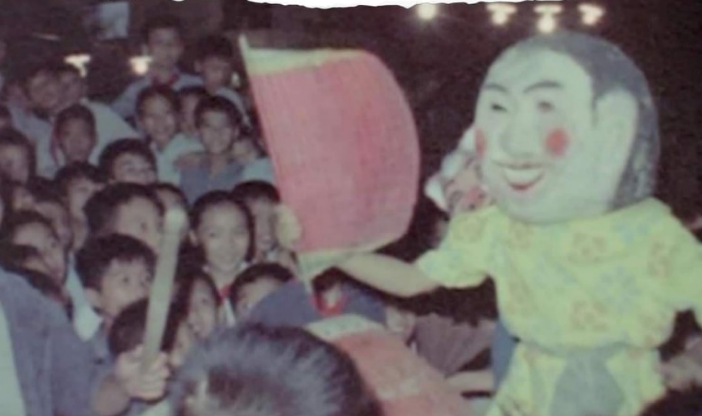 (Photo: VTV)
Jasmine Le